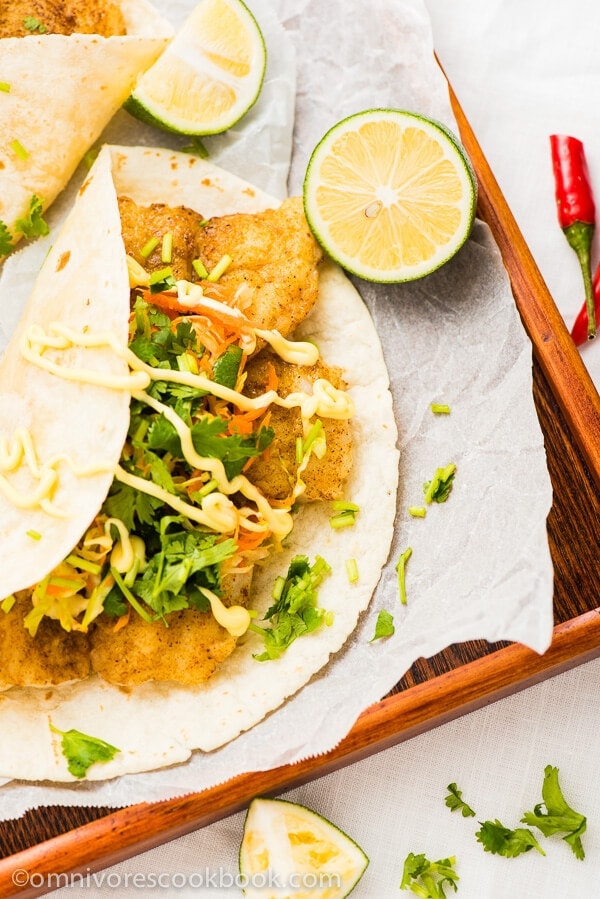 You'll be surprised that how easy it is to cook such flavorful fish tacos for a potluck.
Ever since I had some super tasty fish tacos in Guam, I've wanted to cook them at home. They're satisfying, healthy, and bursting with flavor. They're also a great dish to bring to a party or gathering.
When I was developing this recipe, it just happened to be spring break for Thomas and his family. They were having a family trip in Florida and were cooking with fresh fish just pulled from the sea. Among all the delicious ideas, I was hooked by the curried grilled fish.
Not long ago, I blogged about a coconut fish curry. That's when I found out how easy it was to cook a great fish dish. Why not try to grill the fish with curry powder?
I tried it and loved it so much. And both my parents loved the fish so much, that they couldn't believe how simple the recipe was.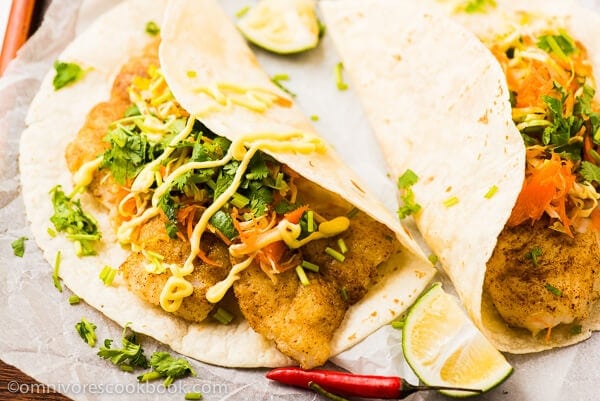 Curry powder works like magic as a fish rub.
You don't really need any other spices, so you can prepare the fish super quickly. The curry will cover any unpleasant smell of the fish, and bring out its great taste.
The marinating time is extremely short, about 5 to 10 minutes.
It creates a crispy texture with a minimal amount of oil. Crispy fish without deep frying? YES!
The leftovers just get better and better. Prep and cook the fish one day before the party, and let it work its magic by placing the dish in the fridge.
I tried a Chinese technique in this recipe – using cornstarch to coat the fish. This way, the surface of the fish will be crispy after grilling. It worked amazingly well. Even with the frozen sole fish fillet, I managed to cook very moist fish with a crispy surface. [Continue reading]