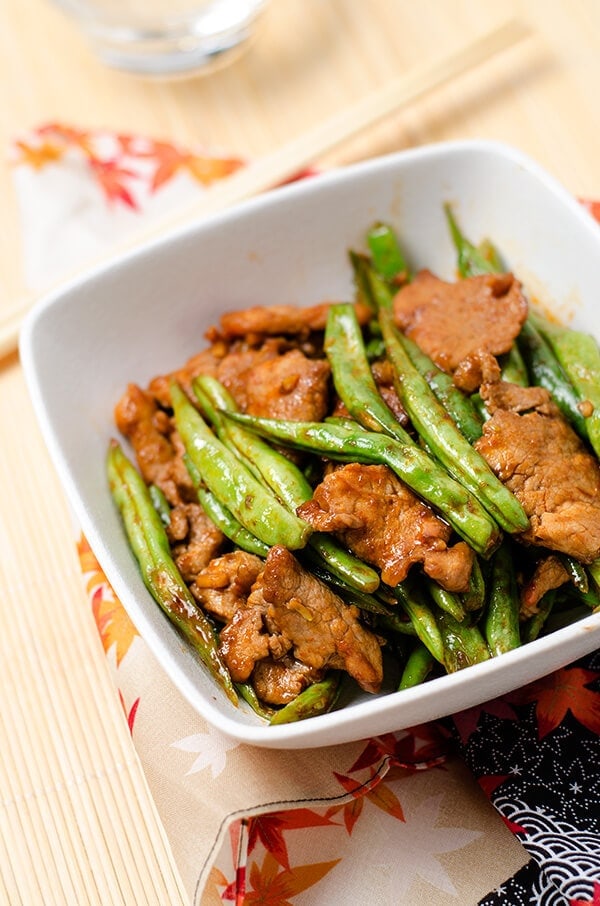 Pork and green bean red curry stir fry is an aromatic and appetizing dish that goes well with steamed rice. The dish is simple, healthy, and great for a quick dinner or a packed lunch. The pork is tender and moist, with a piquant and tangy flavor. If you cook a lot and cannot finish it immediately, no worries at all. The leftovers taste even better after a quick heat-up in the microwave!
This dish was inspired by the pork and green bean curry stir fry that I had in a Thai restaurant when I was traveling in southern California. The tender pork slices and crisp green beans were perfectly seasoned with a sweet and spicy curry sauce. The dish was so appetizing and went great with steamed white rice.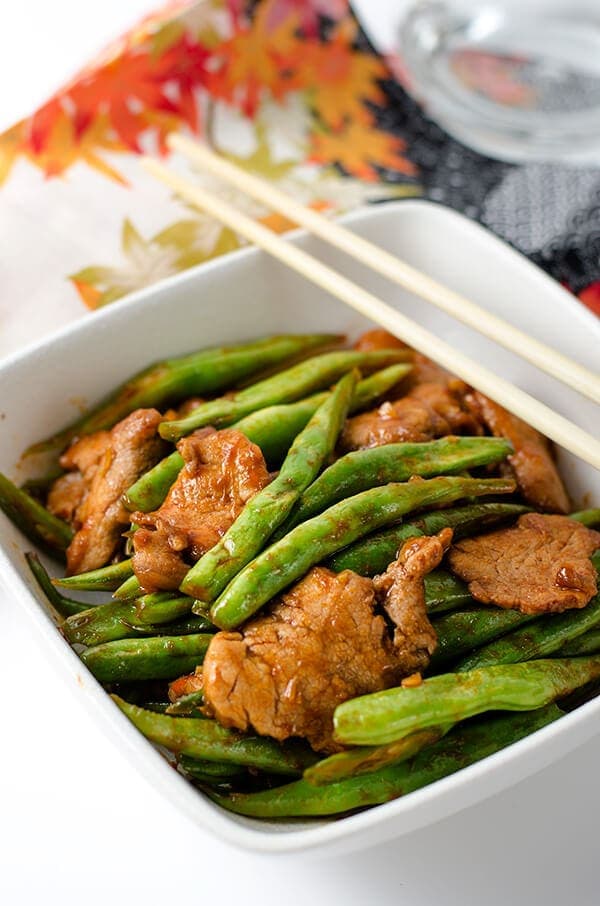 I had never tried to use Thai curry in a stir fry, but I was intrigued by the flavor and ventured to re-create it in my kitchen last weekend. The recipe was adapted from the chicken red curry stir fry recipe from Serious Eats, but I made a few tweaks to make the dish even tastier.
Here is a list of things to keep in mind when cooking this dish.
Use low heat when frying the curry paste to avoid burning it.
Cook the green beans long enough to ensure they're cooked through (green beans contain a mild toxin when raw). If the beans are large and tough, add water into the skillet, cover, and simmer, to steam the beans and expedite the process.
Cook pork (or chicken or beef) separately at first in order to get the most tender and juicy result.
Lower the heat when adding the sauce in the final cooking step to avoid burning the sauce.
Blend a small amount of water into the sauce to avoid burning the sauce.