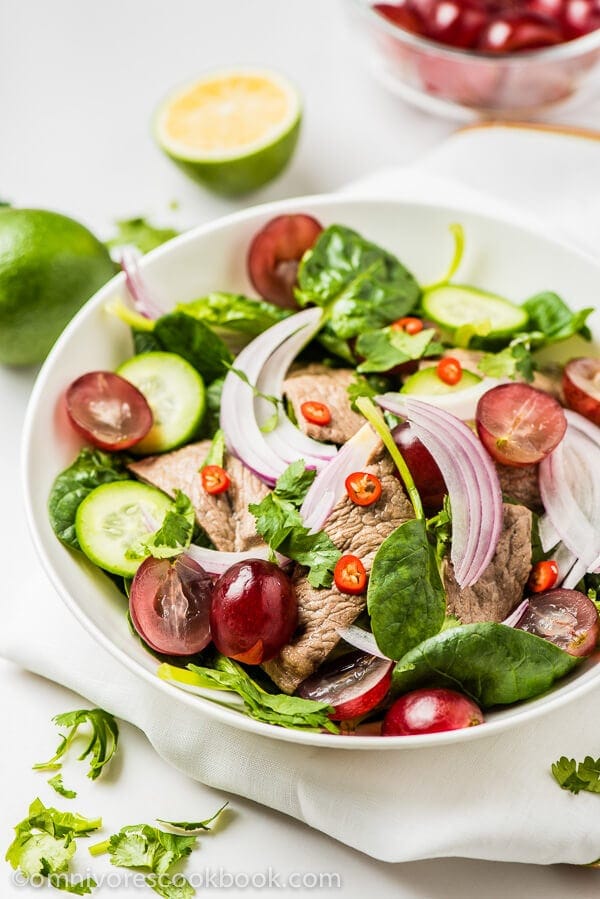 A paleo salad that is great tasting, beautifully colored, balanced in nutrition, and low in calories. The ingredients are reduced to a minimum to achieve a superior flavor.
Thai beef salad has been on my to-cook list for a long time. After experiencing its great flavor in Thailand again during my trip last month, I finally decided to recreate it in my kitchen.
I have tried various versions of Thai beef salad, but there were two times that I enjoyed the dish the most. One time was in the US while traveling in California. The salad didn't use any grapes. It contained several types of vegetables, some charcoal grilled beef, and a sweet, sour, and spicy dressing. The other nice beef salad I had was the one in Bangkok. Afterwards, I learned it was the true authentic type. The main ingredients are beef and grapes, with very little dressing and only a few green leaves as decoration.
I love both types. The authentic type smartly uses the sweet, juicy grapes to accompany the beef. So you don't need a lot of dressing to get a great tasting salad. However, I do love the former type that contains more green veggies, because it is more healthy and the dressing keeps the salad moist.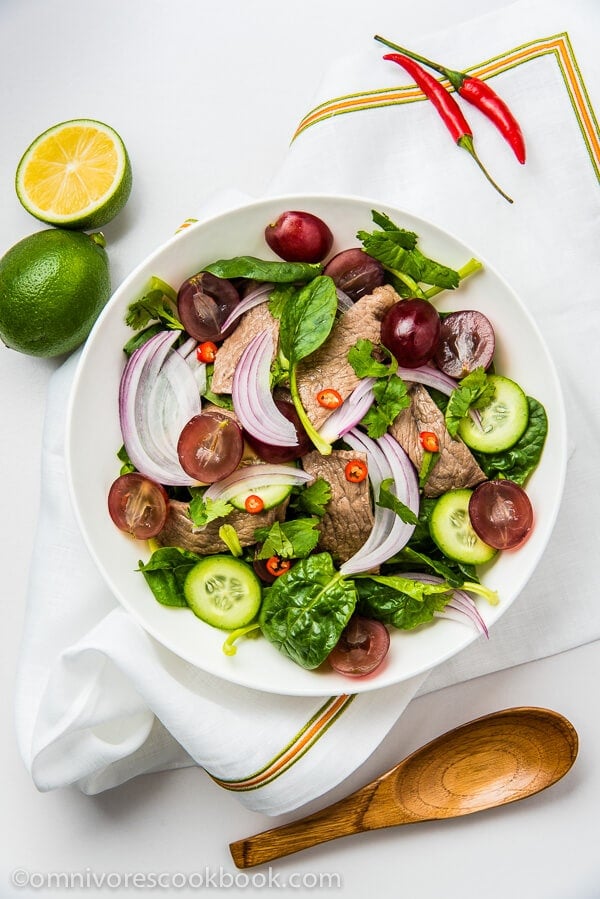 So I decided to combine the two types, and aim to create a super healthy paleo salad that could be enjoyed as a one-dish meal. It should be filling enough as a whole meal, but healthy enough for a light dinner. [Continue reading]