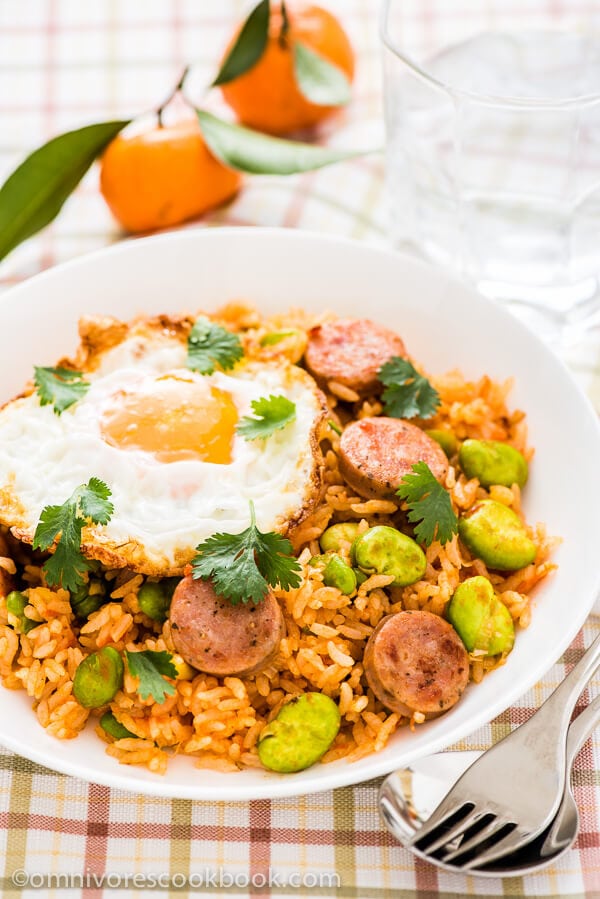 Tomato fried rice with sausage has a rich tomato base that is slightly sweet and goes great with the sausage and rice. The first thing to do – slice the sunny egg so the yolk mingles with the appetizing sweet-sour rice. A taste of happiness!
Have you ever served fried rice for breakfast or brunch? If you think it's a bit strange to serve rice for breakfast, I'd like to introduce this dish to you.
This fried rice recipe contains almost every breakfast item I love – a sunny-side-up egg, sausage, tomato, and beans! By the way, if you're feeling fancy, you can add a slice of cheese to the just out-of-the-wok rice, and then place the egg on top of the cheese. The cheese will melt into the rice and make the dish even more heavenly!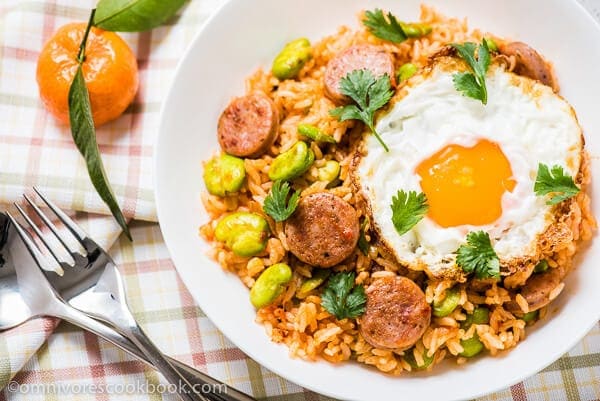 If you've never tried fried rice with tomato before, give this one a shot and you'll immediately add this dish to your breakfast, lunch, and dinner repertoire. Rice is one of the most important ingredients in Chinese cooking, and people eat it at any time of the day. Fried rice is one of the most convenient ways to cook a one-dish meal. Not only can you use the leftovers from your fridge, but you can also add carbs, veggies, protein, and plenty of flavor to a meal in under 30 minutes. Isn't it perfect? [Continue reading]