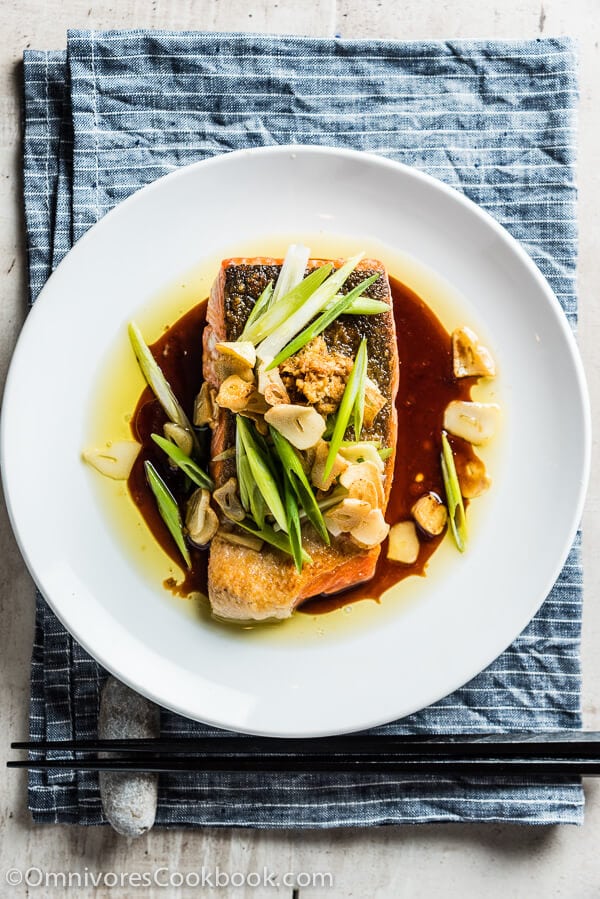 This recipe combines the delicate flavor of Chinese steamed fish with the crispy skin of grilled salmon in one dish. You don't need to marinate the fish, and you can achieve it on the stovetop in 10 minutes. Isn't it perfect?
You might have never heard of a dish called salmon with ginger soy sauce. That's because I just invented it.
After moving to Austin, I found that the types of fish I can get in the average supermarket are very different from those I'd find in China. I was very happy to find sea fish fillets accessible on a daily basis, at a pretty reasonable price. I had been looking for a way to cook sea fish in an Asian way, but found it challenging.
Chinese cooking methods are great for dealing with freshwater fish, which are way cheaper than those from the sea. To cook freshwater fish, you need to use heavy seasoning to eliminate any unpleasant muddy taste. If you applied the same seasoning to sea fish, it would definitely overpower the taste of the fish itself.
The Chinese steamed whole fish is an exception. It is a classic Chinese dish that uses minimal seasoning and fresh herbs to bring out the great flavor of fresh fish. To make the dish work, it requires a whole, live fish.
I ventured to apply the steamed fish seasoning and cooking technique to grilled salmon the other day. I was thrilled when the dish turned out perfect.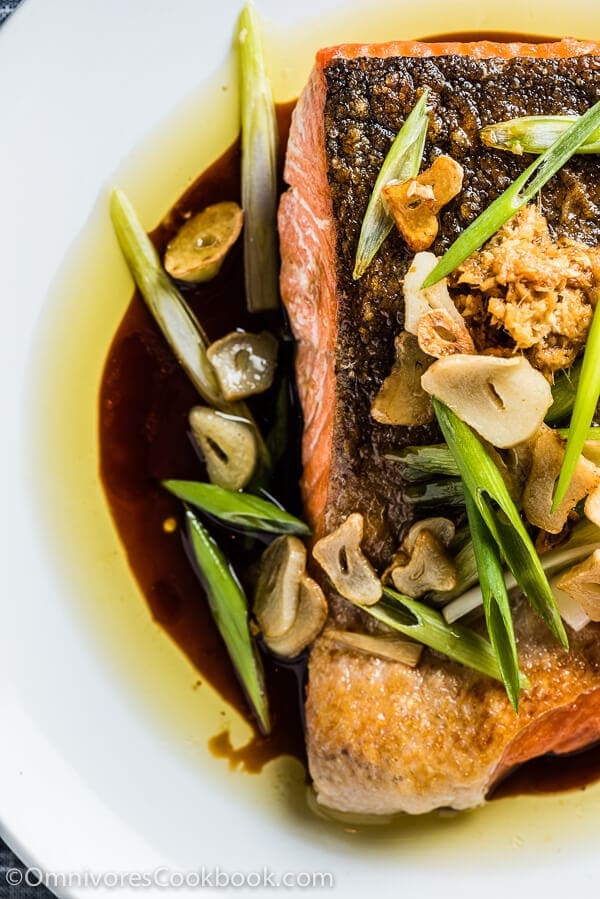 [Continue reading]