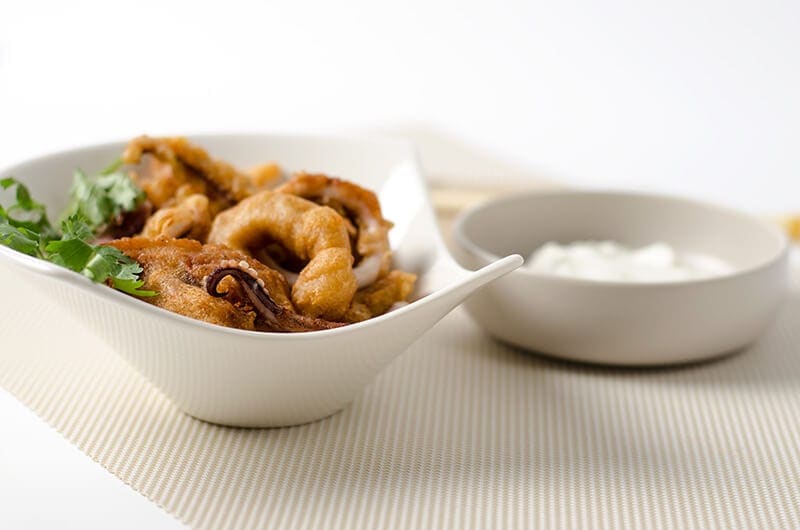 Beer Battered Calamari is spiced up with chili pepper and five spice. The pungent and tangy flavor is enhanced by the light and fluffy coating. The garlicky yogurt sauce adds a splash of refreshment to the fried calamari and stimulates your appetite immediately, making this dish taste heavenly.
Fried squid is a common snack in Asian restaurants. Not surprisingly, every place has its secret recipe for the batter and marinade, so you will encounter some delightful surprises for a simple snack.
Some of the best fried seafood I ever had was in Istanbul. Of course, the primary reason is that they use very fresh seafood. But they also create some of the best batter that is so buttery and fluffy, which tastes divine with a splash of yogurt dip. The other day, I saw this recipe for beer batter clams in Ghillie Basan's cookbook Classic Turkish Cooking. The idea of the batter looked so great that I decided to try it with a batch of calamari (If you have read my fish cake post, you understand how difficult it is for me to find nice seafood).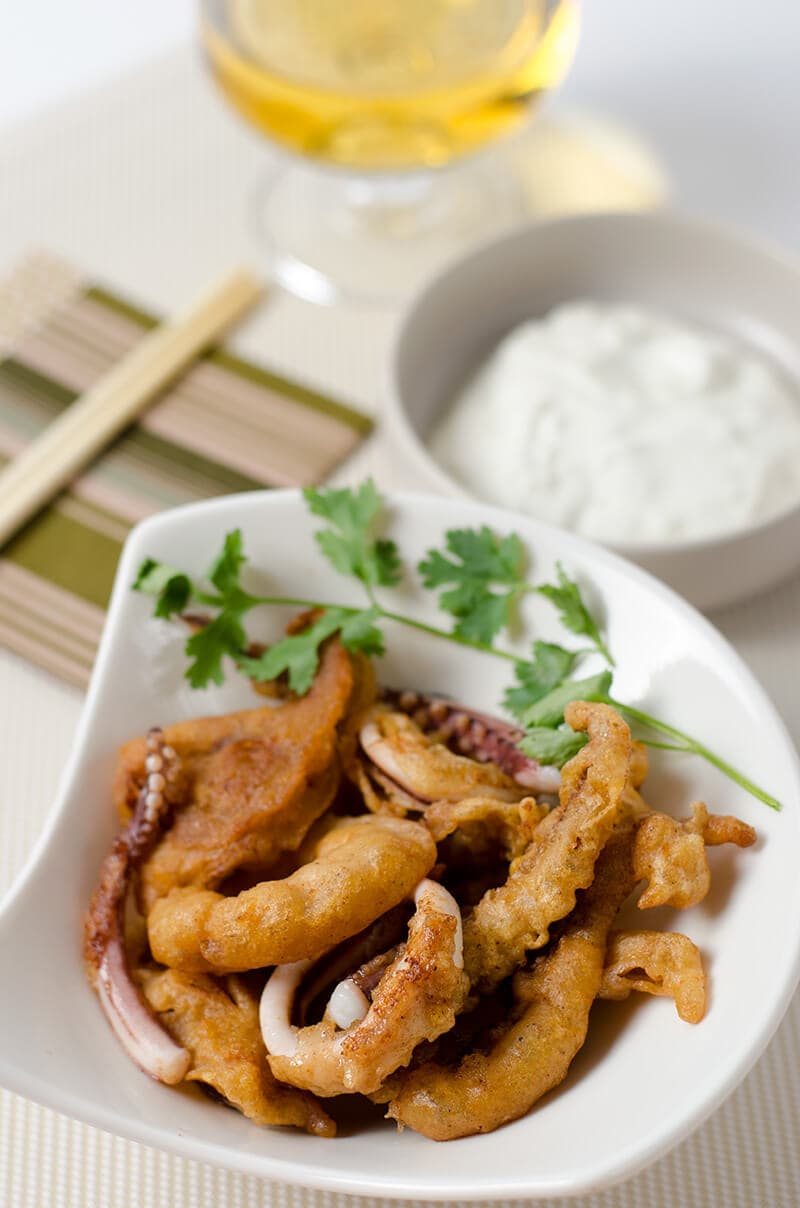 The secret to this recipe is the egg yolk. Basicly, a fry batter can be made with or without egg. The egg white functions similarly to glue, in that it holds the batter together and creates a thin, crispy coat. The flour itself will create a good batter if you add right amount of water. While egg yolk won't help hold the batter together, it does contribute to a fluffy texture. If used properly, the batter will be airy and light, different from the crispy batter type. I consider the fluffy type to be best suited for seafood.
Although egg yolk is the secret weapon for creating great batter, there is one thing that you should take note of. The batter will only work if you fry it in hot oil. If the oil is warm, the coating will turn out soggy and soft. To maintain a high oil temperature, fry the squid in small batches. If you add all the squid at once, the oil temperature will drop suddenly and lead to a prolonged frying time and a soggy coating. [Continue reading]