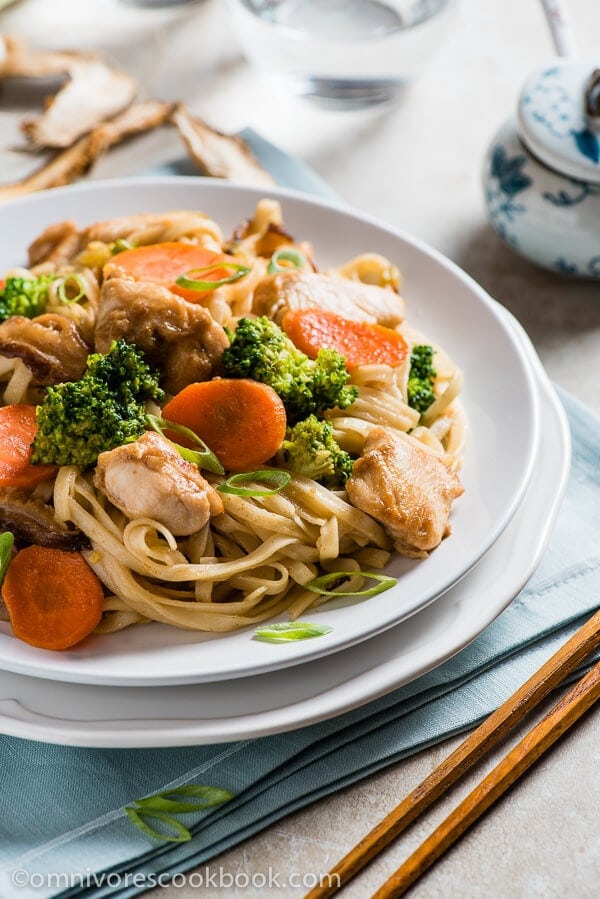 Shacha chicken chow mein brings fried noodles to another level. The noodles are soaked in a savory sauce that has a taste of the sea. The chicken is so moist and tender. Learn the secret sauce and foolproof method for creating a healthy, colorful, and delicious one-dish meal!
After a year of waiting, I finally moved to Austin!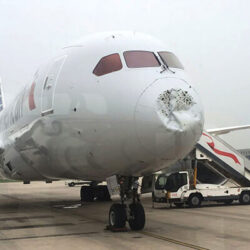 The trip was not a smooth one, though. My flight encountered a hailstorm 47 minutes after departure. The plane was damaged and returned to Beijing immediately. I was still enjoying my book and wondering when we would depart again, so I could catch the next connecting flight in Dallas. Not until the moment it was announced that the flight was cancelled, did I start to realize it was a serious problem. And then I saw the big dent on the nose cone of the plane. Wow, looking back, I'm really glad the pilot made the call to go back!
After a sleepless night at a hotel near the airport, I woke up at 4 AM to wait in line at the check-in kiosk, hoping to be assigned to a flight the same day. In the middle of the peak summer travel season, most flights to the US are full. I was really worried that I'd have to wait a few days to get another flight. Fortunately, I managed to get on a flight that departed at noon, just one day later than I'd originally planned. Thank God that the rest of the trip went smoothly. After 18 hours of traveling, I finally arrived in Austin.
I was really unlucky this time. The day before my intended departure, I caught a cold. It wasn't a big deal and I should have been able to recover within a day or two, but after nearly 48 hours of waiting and traveling with almost no sleep, dragging around four huge suitcases containing everything I own, I was totally deflated upon arrival. I slept through two days, and was only awake two or three hours every day.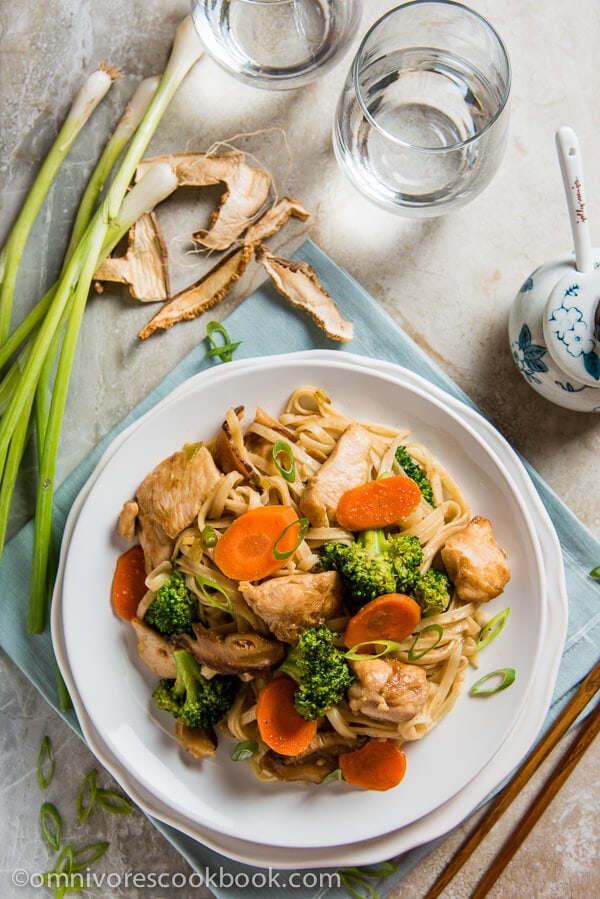 Thomas has been so sweet. He cooked my favorite tomato noodle soup and cream of mushroom soup every day. Those are my ultimate comfort foods that I really need in this kind of situation, one where I can sleep 20 hours without waking up.
It's my third day in Austin, and I can finally start to walk around without a headache. So, I decided to cook this chicken chow mein because it is almost as comforting as a hot noodle soup.
The secret ingredient here is shacha sauce (沙茶酱, sha cha jiang). It is a thick paste made from soybean oil, garlic, shallots, chili pepper, brill fish, and dried shrimp. It is commonly used in southern Chinese cuisine as dipping sauce, in stir fried dishes, and on BBQ. The sauce has a deep umami of the sea, with hints of sweet and spicy. Just like oyster sauce and doubanjiang, Shacha sauce is another basic ingredient that I recommend you keep on hand in your pantry. It stays good for a long time and can be used in all sorts of dishes. A small amount of shacha sauce goes a long way and makes a dish taste authentically Chinese. [Continue reading]