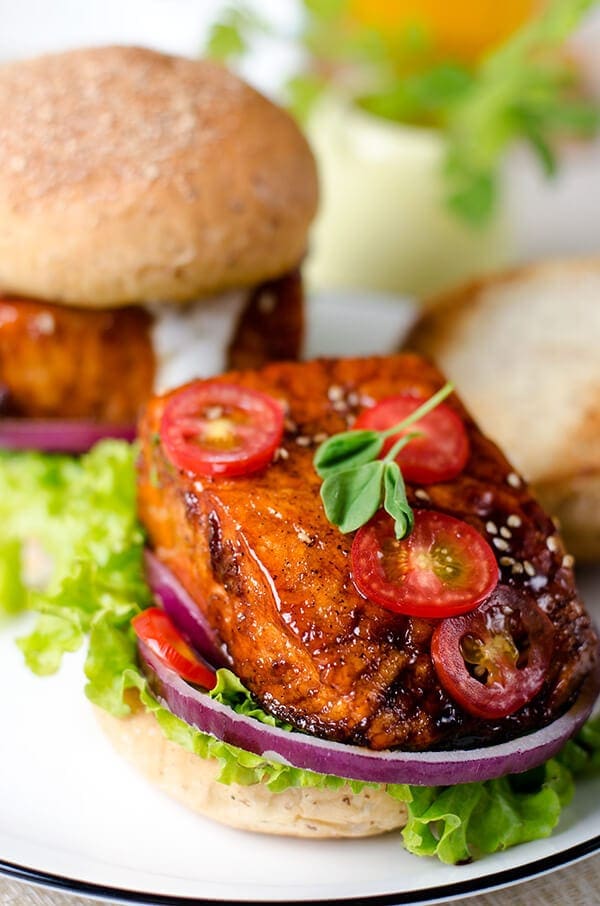 This salmon has crispy surface and juicy texture and is coated with the silky, savory and sweet teriyaki sauce. The creamy, garlicky yogurt brings the charred burger bun and the rich salmon together perfectly. With some colorful tomato and cucumber salad, you can have this fancy treat on the dinner table in less than 30 minutes, and the whole meal is only 545 calories!
This teriyaki salmon sandwich is a new experiment I made last weekend, which turned out as good as I expected. Starting from the proven combination "teriyaki" and "salmon", I didn't worry that anything would go wrong from there. Instead of cheese, I chose to use Greek yogurt. The creamy yogurt goes perfectly with flavor of the soy sauce, and its texture goes great with fatty salmon (just like the time I used it on crispy salmon with soba noodle). I really love to use Greek yogurt in all sorts of savory dishes. It can add a satisfying creaminess to a dish without increasing your waist size.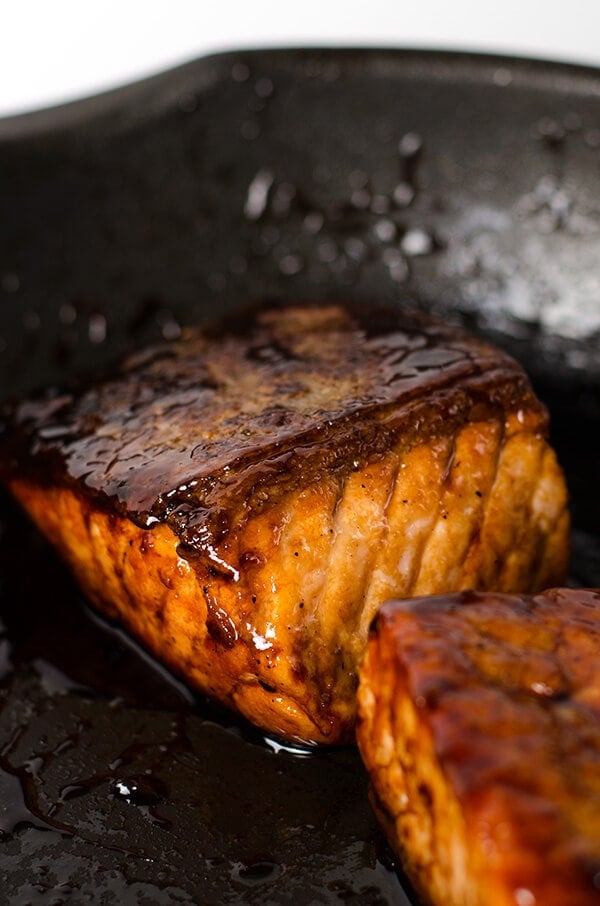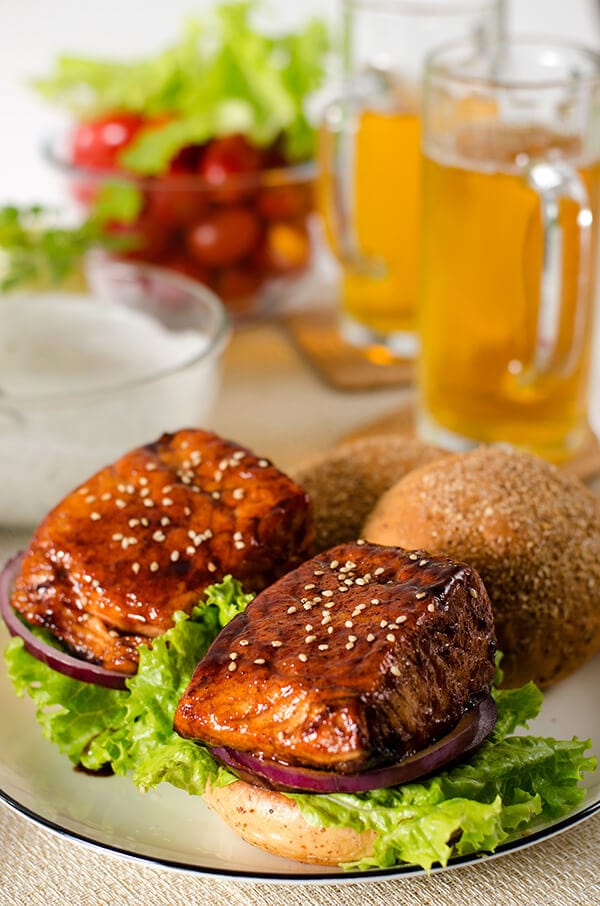 My first experience with teriyaki was at Yoshinoya in Beijing. I love their teriyaki chicken bowl and it's still one of my favorite choices for a quick lunch. By the way, the real Yoshinoya in Japan does not serve any teriyaki dish or any chicken. I was so surprised when I found that out while in Japan, and was a bit disappointed when I couldn't find my favorite dish on the menu.
Believe it or not, teriyaki is really easy to cook and you can even make a tasty one at home without certain ingredients. [Continue reading]