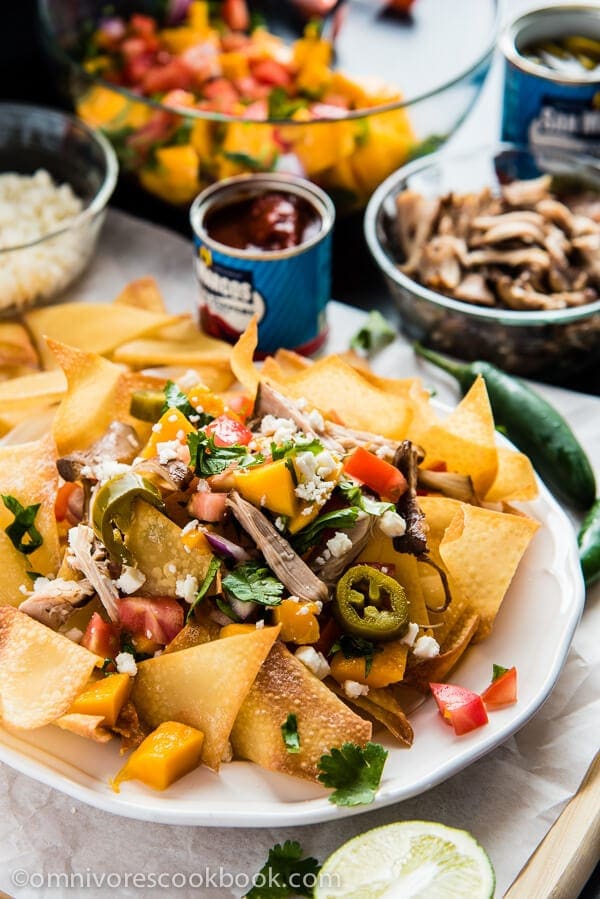 Wonton nachos are a fun way to use wonton wrappers to create a colorful and festive feast. The wonton chips are baked with minimal oil until crunchy and crispy. The mango salsa and pulled chicken create a decadent and exotic flavor at a very modest calorie count.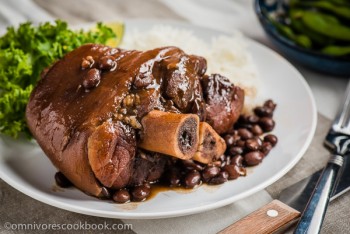 After I created some super comforting braised pork shanks last week, I couldn't wait to use the leftovers to create even more dishes. When cooking that recipe, I threw a few boneless, skinless chicken thighs into the pot of braising pork, to create some tender chicken at the same time. Today, I'm sharing this wonderful nacho dish that uses the leftover chicken.
Before talking about this dish, I need to thank my reader Debbie. She got the inspiration for this dish from some delicious pulled pork nachos at Polynesian Disney World. She suggested it would be great to make a nacho dish using fried wonton wrappers and Asian style pulled pork. I didn't even need to test it to say that the idea would work out wonderfully!
However, before cooking the braised pork shanks (by the way, the pork shanks can be easily shredded into pulled pork. I made tacos with them and they turned out perfectly.), I found it a bit too rich to put on chips and combine with cheese. Plus, I considered it wasteful to discard the braised pork skin. So I came up with the idea to braise some chicken thighs at the same time, to create a "skinnier pulled pork".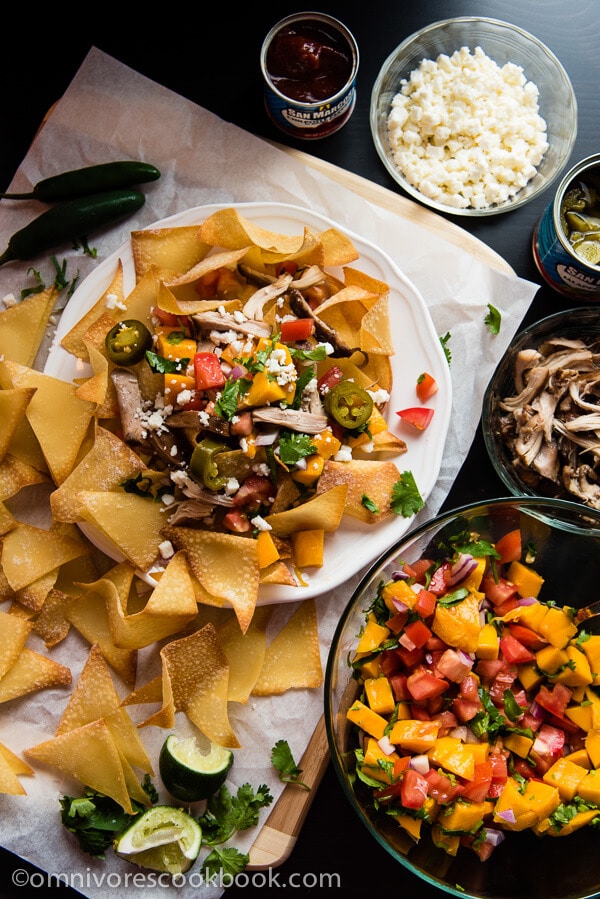 I love the way the rich sauce infuses such a great flavor into the chicken. The chicken is great to serve by itself or over steamed rice, but I prefer to use it in tacos, put it on chips, or make sandwiches with it. [Continue reading]