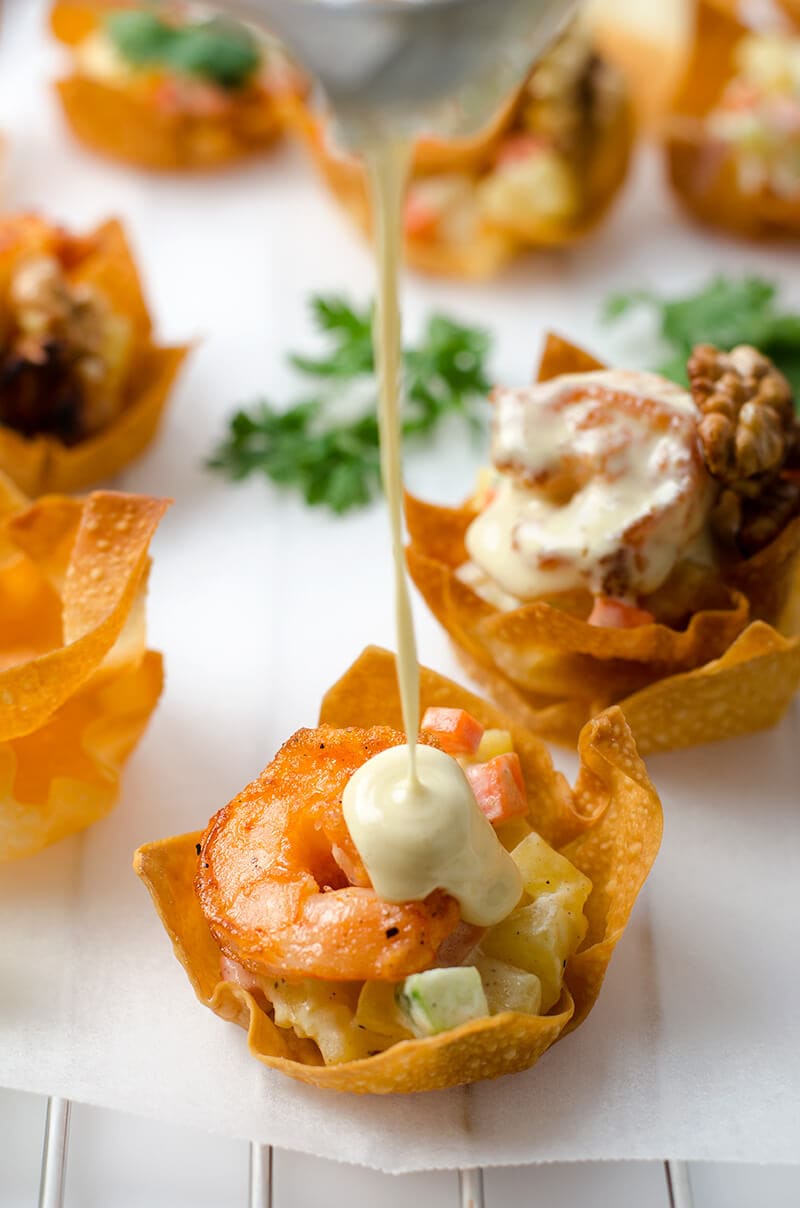 For some of the dishes I've cooked, there's been a pattern.
(1) I was trying to be creative and developed a NEW dish based on an existing recipe.
(2) I was so EXCITED about the new idea and could not wait to cook it.
(3) I went through quite a lot of TROUBLE during cooking and I thought, man, why did I even start this?!
(4) After hours of work and leaving a MESSY kitchen behind, I was so tired and finally took a bite of the finished product.
(5) There came a happy tear in my eye, as I was so glad I cooked this dish. I thought of myself as AWESOME again!!
The walnut shrimp cup belongs in that category of dishes.
Read More