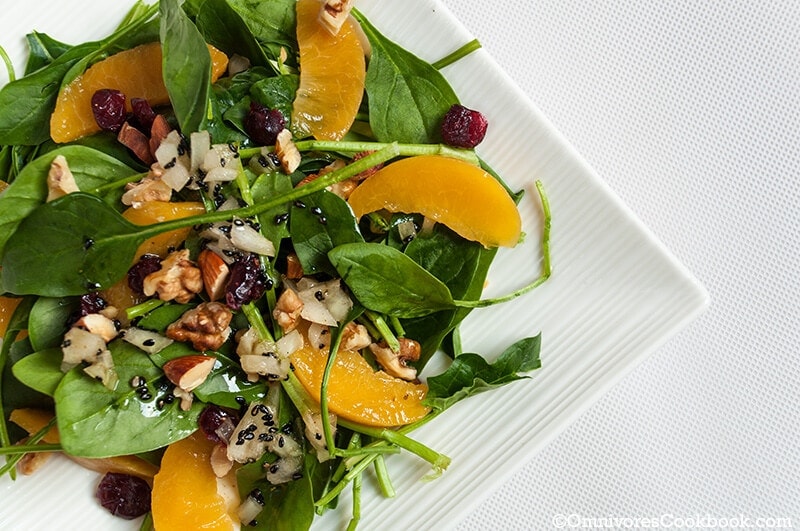 This is one of my favorite Salad. I have made this one for several parties and every time there'll be some people ask for its recipe. There's also one time I received a propose when a friend tasted it. Yes, this spinach salad is that good!
Actually, it's not so difficult to make a tasty green salad. For salad sauce, keep ratio of olive oil and vinegar 1:1. For salad itself, always select something sweet and something nutty besides the greens. The salad won't go wrong if you keep this basic rules in mind.
However, this salad is extremely good although it looks so easy to make. You only need one type of green – spinach. And remember, only use spinach for this one. I tried lettuce salad by using the same sauce, and the result was just so so. You could replace small salad spinach by normal spinach. Only remember to cut the spinach into bite size and the flavor of the whole dish will still be great. The sauce is very easy to make too. It tasted quite sour and have a strong kick if eating at the same day you mix it, which is the way I like. The sauce will turn quite mild after storing in fridge overnight. The taste changes a lot but it's still a great sauce.
Read More