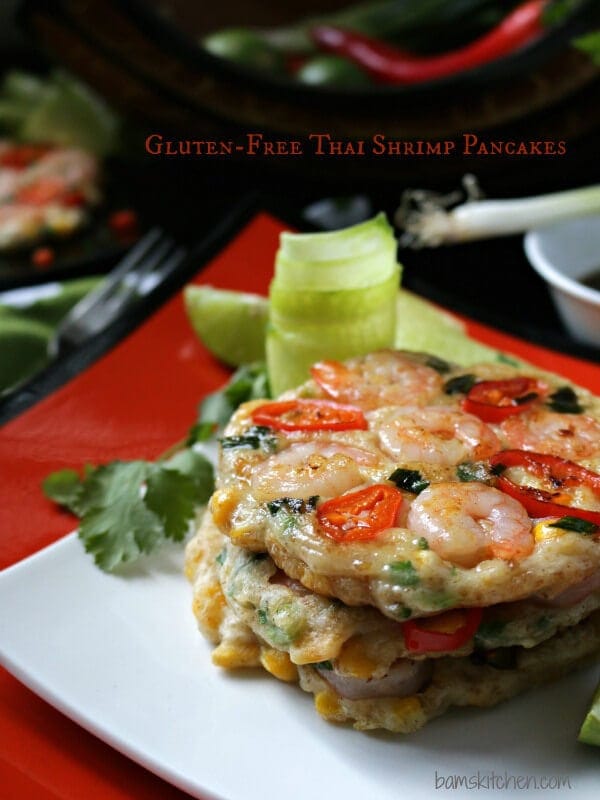 Hi there, my name is Bobbi, or some may know me as BAM, from Bam's Kitchen. It is so nice to finally meet all of the Omnivores' Cookbook followers and a special thank you to Maggie for the invite!
Maggie is so full of life, smiles and is always curious about food no matter where her journey takes her. Our family adores Omnivores' Cookbooks delicious and easy to follow traditional Chinese recipes, just like her grandma used to make. All of Omnivores Cookbook recipes are very delicious however if you don't know where to begin, my teenagers would like to suggest; "Tomato Noodle Soup", "Char Siu Kebab" or course "How to make Chinese Dumplings from Scratch". I promise, you will love these recipes too!
Our family also lives in Asia and Bam's Kitchen is currently on location in Hong Kong. The world really is a small place and there is nothing like good nutritious food to bring us all together.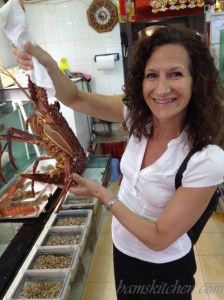 A little about me… BAM is my nickname and is short for my name, Bobbi ann Marshall. I am a Western trained registered nurse specializing in cardiology and have completed my certification in Traditional Chinese Medicine  (TCM) acupuncture while in Hong Kong.  I have always had a passion for cooking. However, it was not until our family starting having dietary and health issues did my true passion for creating healthy and tasty world cuisine come alive. There is nothing like going through the experience yourself, so you can help others in a similar situation.
BAM's Kitchen focuses on healthy world cuisine, guiding readers with insights into fun and healthy cooking options, with dishes organized by ingredient and/or dietary restriction. Bam's Kitchen includes plenty of fun and simple recipes for special gatherings, romantic dinners, specific dietary needs, or even something to feed those picky teenagers. Whether you are just trying to eat a little healthier, starting a clean eating plan, trying a lower carb diet, paleo diet, vegan diet, have increased sensitivities to certain food items such as eggs, dairy or gluten (or all 3 like me), need to start listening to your TCM practitioner's food recommendations or have been recently diagnosed with diabetes, cardiac issues; Bam's Kitchen has recipes and helpful hints to help you get sorted.
All recipes featured on Bam's Kitchen have exchange items listed to help meet the dietary goals for your own specific needs. For example, if one person in your family needs to be on a diabetic friendly diet but you have a family of pasta lovers, I have some solutions and simple exchanges so that everyone can sit down and eat the same meal with some quick and easy substitutions.  I am a firm believer in making the most of delicious seasonal ingredients, eating within your dietary goals and maintaining a healthy balance between hot and cold foods according to TCM.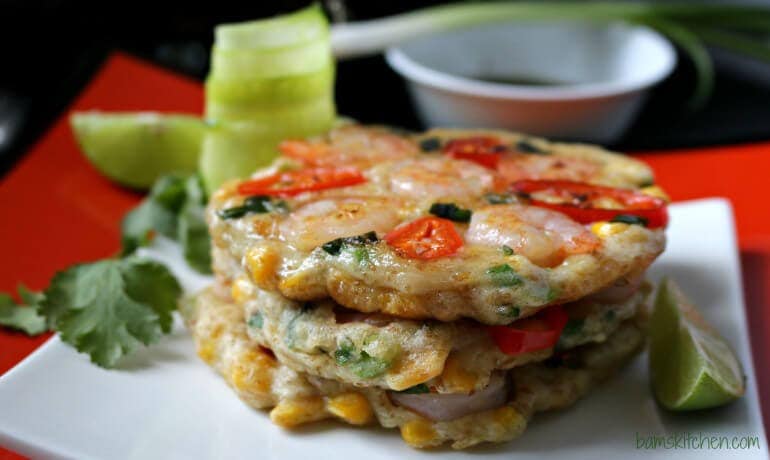 This brings us to the recipe of today, which is my Thai Shrimp Pancakes. Delightful gluten-free, egg free and dairy free savory pancakes with sweet succulent shrimp, ginger, scallions, chilis and a light and flavorful Thai Dipping sauce.
Thai shrimp pancakes are an explosion of flavor and textures in your mouth. With your first bite you are going to adore the well-balanced zippy, sour, sweet and savory taste of the Thai dipping sauce. Then, the aromatics and the crunchy texture of the shrimp, sweetness of the corn, slight crunch of the outer gluten-free pancakes and the soft and delicate interior of the pancake. I love the freshness of the spring onion and the heat of the chilis that brings this Thai Asian fusion food to a whole new level. [Continue reading]