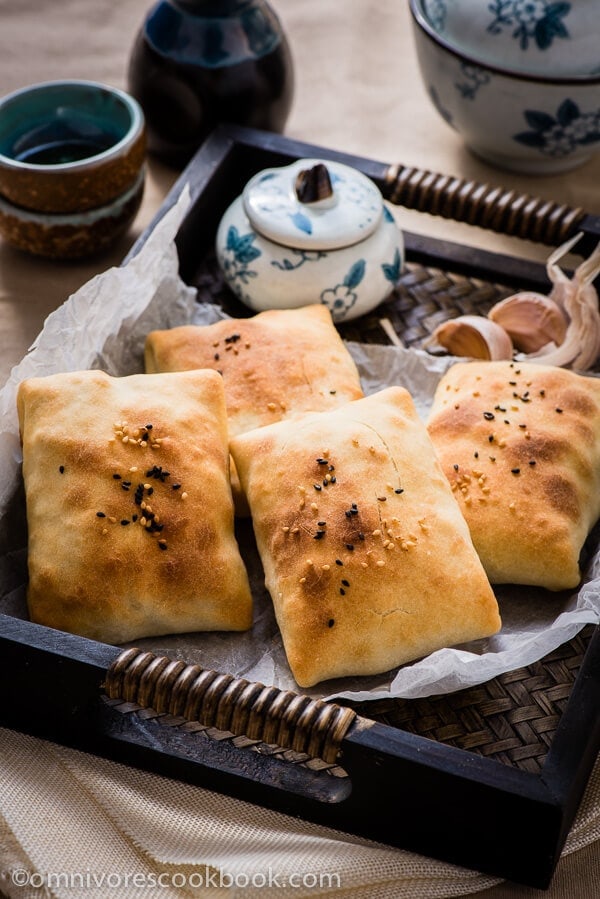 This recipe includes two ways to enjoy the moist and flavorful lamb meat pie: the traditional way and the easy way. So you can choose whether to cook a luxurious main dish for a crowd or a quick snack for a party.
If you've read my previous posts about lamb skewers and Uyghur style noodles, you probably have gotten the idea that lamb is one of the most important staple meats in Xinjiang province. Lamb is also one of the most popular meats in northern, central and western China.
The Uyghur lamb meat pie, or baked samosa (烤包子, kao bao zi), is another delicious Chinese snack that should be discovered by more people.
The cubed lamb and onion are mixed with a few pungent spices, such as cumin and peppercorn powder, to make a rich filling. The filling is then wrapped in a thin sheet of dough. The pie is baked until crispy, with the meat still tender and moist. I especially love the part of the crust that is soaked with delicious juice from the lamb inside, with the other side still crispy.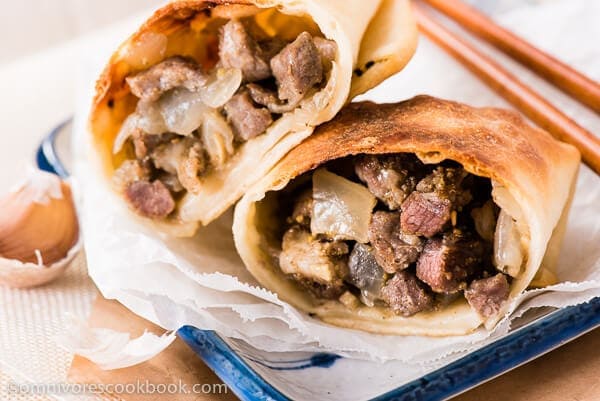 Compared to dumplings, buns, and northern Chinese meat pies, this one is really easy to wrap and takes no effort to cook.
If employing the traditional way of cooking this dish, you'll need to make the dough and roll it out into sheets. It takes a bit of effort and is more suitable for cooking on a weekend. That's why I also came up with another, easier way to cook and enjoy this dish. [Continue reading]