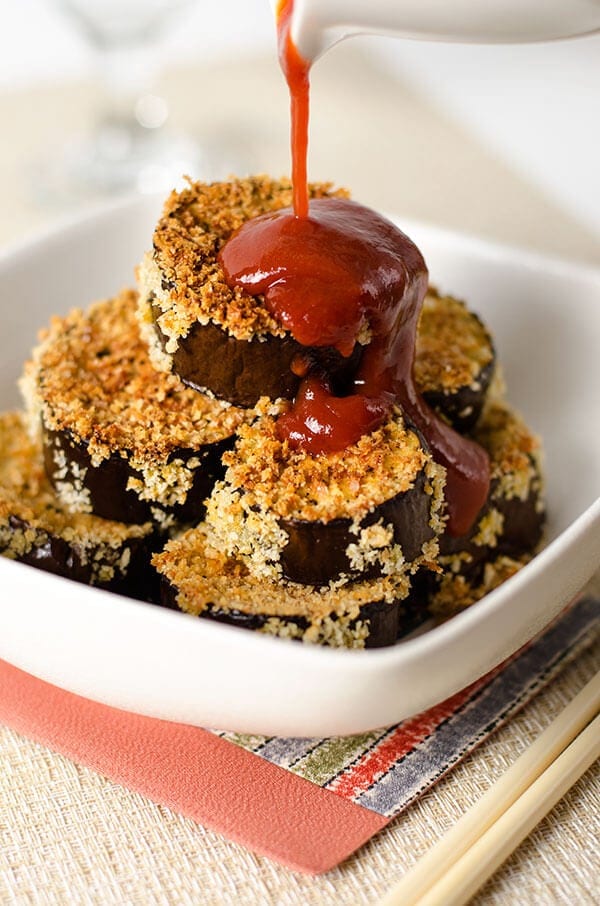 This eggplant is coated with bread crumbs and baked until crispy, then served with an appetizing sweet and sour sauce. The meal is low in calories, rich in nutrition, and very satisfying.
Every time I decide to cook eggplant, I have the urge to deep fry it, stuff it with meat, or throw tons of cheese on it (or maybe even do them all at once!), because I know this will invariably result in deliciousness. Isn't that true for almost any dish? I consider deep-fry or adding cheese as "cheating" when it comes to recipe development. Just like topping a bowl of rice with a sunny side up egg, it will make anything taste better without any real effort.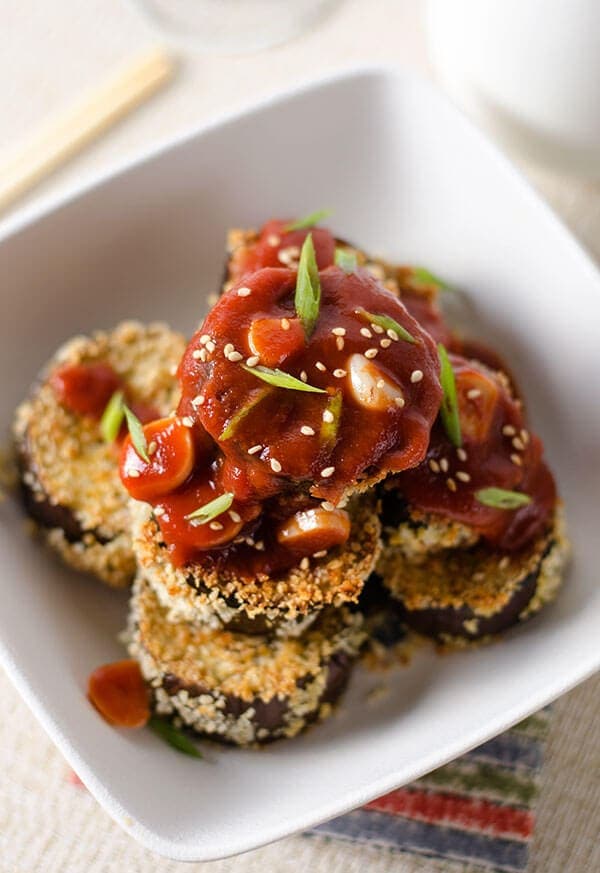 Last week, when I got a batch fresh eggplant, I decided to walk down the tougher path. I wanted to create something delicious without using any of the various "cheating" tactics. And yes, it was tough.
I started with the idea of steaming the eggplant and drizzling a light lemon and honey sauce over it. Long story short, the result was miserably bad. Turns out, even though deep fried eggplant with sweet and sour sauce tastes amazing, the steamed one just doesn't work the same way. Sound too obvious? Well, you can't say for sure until you've tried it!
Luckily I still had a few eggplants left, so I decided to try something new. I found this crispy baked eggplant on Fountain Avenue Kitchen and it looked very interesting. I liked the idea to bake the eggplant with just a little oil, and the bread crumb coating looked very delicious. I altered the recipe slightly, by eliminating the Parmesan and by using a Chinese style sweet and sour sauce instead of marinara. Thank God, the eggplant came out great this time! [Continue reading]