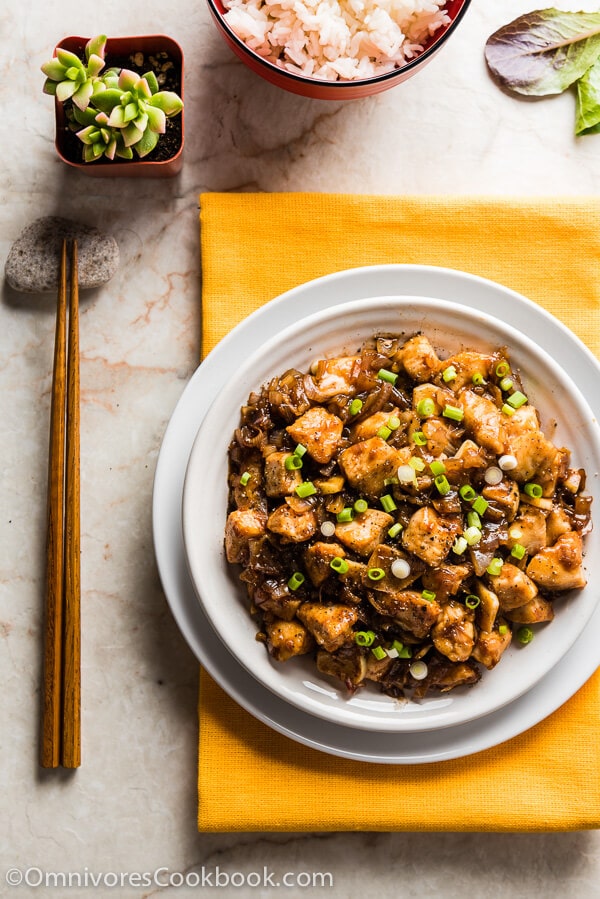 This stir fried chicken dish uses a simple and rich black bean sauce with tons of herbs to bring out the best flavor of the chicken.
Today I want to introduce a super simple chicken stir fry recipe with a delicious sauce – black bean sauce. If you're wondering where the veggies and greens are, let me make a quick introduction.
Unlike most takeout Chinese in the US, authentic Chinese stir fry recipes usually emphasize one ingredient and keep the dish really simple. For example, if it's a chicken stir fry dish, 80% of the dish will be chicken, and the remaining 20% of the ingredients will be seasoning and spices (unless it's a Szechuan stir fried chicken, in which case the dish might contain 50% chicken and 50% dried chili peppers). If a dish emphasizes vegetables, it might add a bit of meat (pork belly is commonly used), but only use its flavor to enhance the whole dish. If you visit China, you'd be surprised that you are not able to find "beef with broccoli" in any restaurant. We don't serve a stir fried dish that's anything like that.
The recipe I'm introducing today is a good example. You might be surprised at the generous amount of herbs used in this dish, on a single piece of chicken breast. Try it once, and you'll love the results you get. Although the sauce is already really rich and delicious by itself, adding tons of shallot, ginger, and garlic will largely enhance the intensity of the umami. This is the key to recreating the true flavor of China, even without a wok.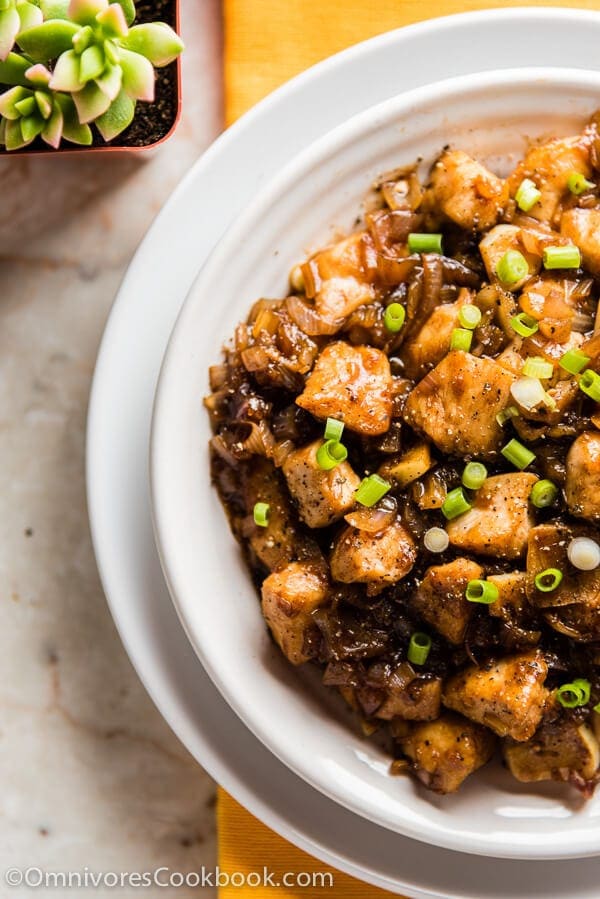 Speaking of the sauce, I'm in love with the LKK black bean sauce lately. If you're tired of using soy sauce to cook noodles and other dishes, give this sauce a try. The sauce uses fermented black beans to create a distinct savory flavor that goes great with black pepper. It's a popular sauce and is usually used in Cantonese recipes to cook meat and seafood. It's a great sauce for stir frying and steaming. [Continue reading]