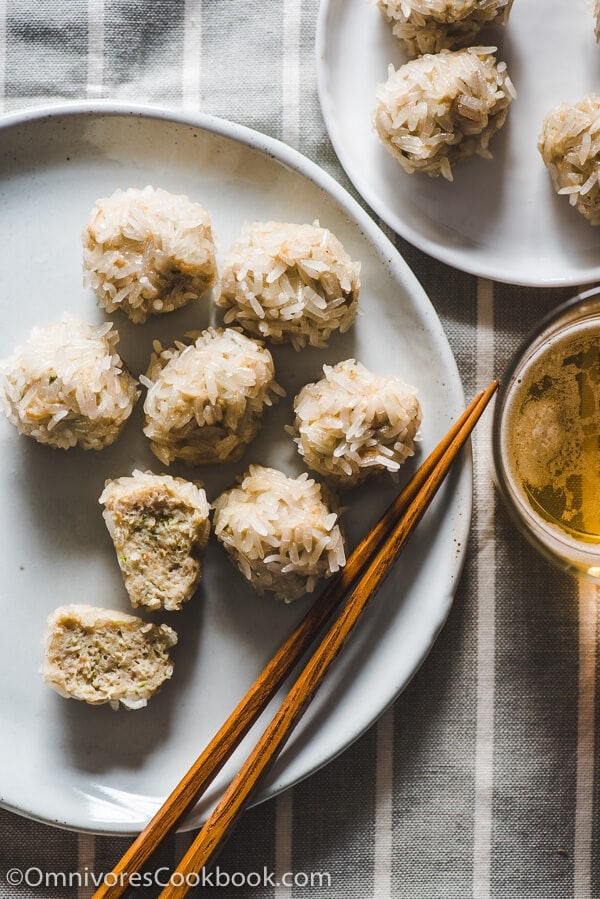 The tender and moist pork meatballs are covered with gooey rice. Fun to cook and great tasting!
When I was a kid, both of my parents worked and neither really had time to cook complicated things for dinner. So my grandma used to make meat dishes for us, to free my mom from spending time in the kitchen after a long, busy day. She would cook various dishes in large batches, transfer them to small bowls to cool, bag and freeze them in meal-sized batches, then pass them to my parents every few weeks. She was very proud of her cooking, and for good reason. Her braised pork ribs, braised pork feet, beef and tendon stew, and lion's head meatballs were amazing. They tasted much better than what you'd get in a restaurant.
Every morning, my mom would take out a prepared meat dish to thaw, then reheat it by steaming right before dinner. At the same time, she'd cook some rice in the rice cooker and prepare one or two stir fried veggie dishes and a simple soup. The whole dinner usually took 30 to 40 minutes to get ready. Just like this, I grew up with very satisfying and nutritious meals every day.