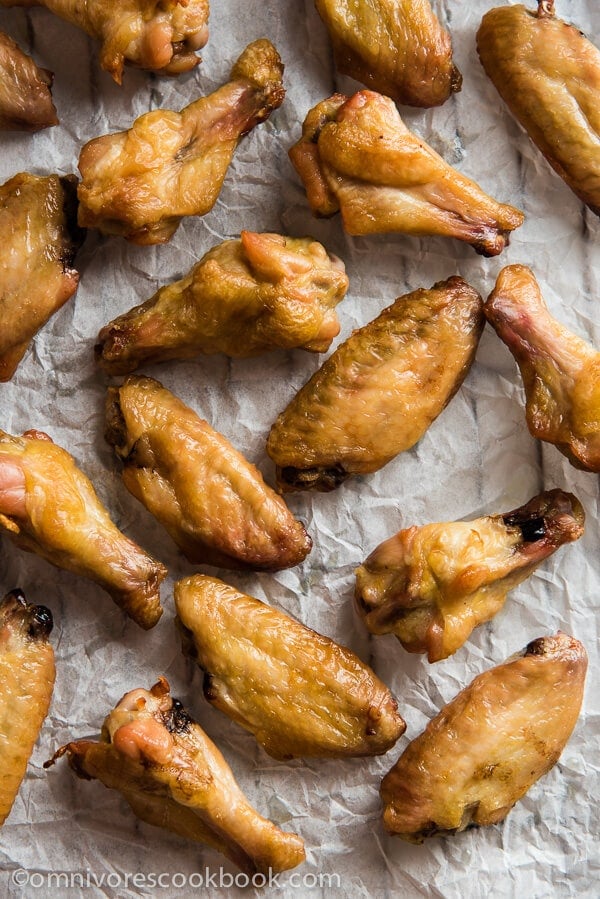 These are the most crispy oven baked wings ever! Serve them with the sticky Korean BBQ sauce, and I guarantee you won't have any left, as you'll devour the whole batch!
Wings are classic. Why? Because they have a magical power to cheer you up, whatever the occasion may be.
Yesterday I officially retired.
The first thing I did – I took a nice morning walk to a nearby supermarket, bought a batch of chicken wings, cooked them using this recipe, and ate them all with a chilled bottle of Chardonnay. I felt good immediately.
I know, I know, I should have washed them down with cold beer. But I happened to have a white wine in the fridge (well, I always have a bottle in the fridge).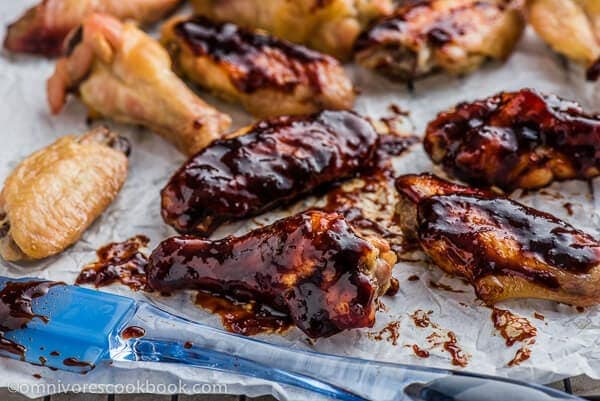 Wait a moment. Did I just mention I retired? I mean, I haven't reached retirement age yet (which for me will probably be 90). However, I quit my corporate job and became a freelancer. When people hear the word "freelancer", they tell me "Congrats on your retirement!" Why? Because the word has "free" in it.
What does free really mean? It means that every day, I don't have to spend 2 hours commuting while reading a nice book, sitting in a wide and sunny office for 8 hours where I have free coffee to drink and can chat with colleagues during lunch break, all the while some sweet cash money gets automatically transferred into my bank account on the 25th of each month.
Now I'm really free, and I don't have to do any of that.
Instead, I can wake up without an alarm, and then suddenly freak out about the fact that I won't have any income at the end of the month. I started working on my own project (which is pro bono) for ninety-nine percent of the time. The moment I was freed from my boss, I became servant to my clients.
Sweet!
I admit, I just had a tiny panic attack yesterday. But then, I did a thing that always makes me feel better – I cooked some wings and ate them.
These are not just some normal wings that I randomly picked from some website. The recipe was created by Nagi of RecipeTin Eats. Her food blog is full of easy-to-cook recipes that are guaranteed to have great flavor. By great flavor, I mean BOLD flavor. Who doesn't like that? [Continue reading]