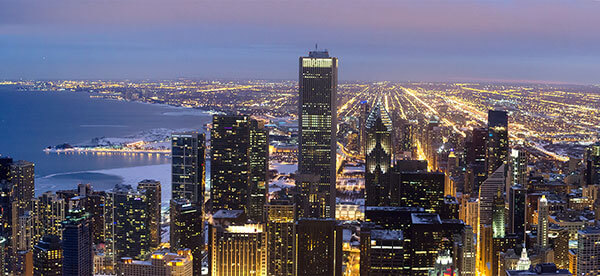 This post is a birthday gift for my boyfriend Thomas. Happy Birthday to you!
After my super hyper procrastination, I finally finished compiling these wonderful travel photos I took 8 months ago (read: I failed as a blogger) and wrote about some of the best moments during the trip. Reader's alert, this post only contains rambling and delicious food photos. If you are looking for travel advice, please visit the WikiTravel page instead. If you've decided to stay, grab a cup of tea and let's start with this gorgeous night view of Chicago from the Hancock Center.
The Story of Thomas and Me
Here's a brief introduction to the background story of Thomas and me. We have been dating for over 4 years as of today (24th Oct. 2014). Over the past 2 years, we have been in a long distance relationship. Speaking of the distance, it is the opposite-ends-of-the-earth kind of long. He is based in the US and I'm living in China, which means there is 13 hours time difference between us (14 in the winter). When he wakes up and gets ready for work, my day is finished and I'm ready for bed. When he has finally finished a long day at work, I've just arrived at the office and need to dive into my busy schedule.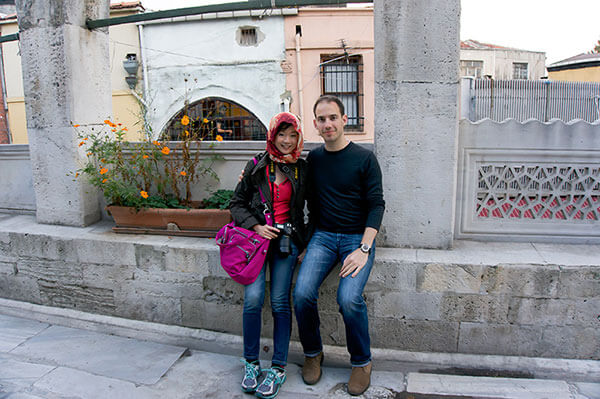 Looking back, we have handled the distance thing pretty damn well. We chat online every day, as much as we can when we are both awake. I have been traveling to Chicago every winter (during that time I have 7 days off for Spring Festival). He travels to Beijing when time allows. We also travel to other destinations as well. In 2013, we had a rendezvous in Istanbul, the midpoint between the US and China, and spent a wonderful 10 days there (I recorded our adventures in the Istanbul travel series).
Every trip felt like a date. The unusual thing is, we only got to date two times every year, 10 days each time. On the other hand, we tried to accomplish so many things every time we met. So, each date is more of an espresso than an Americano, in that we condensed half a year's exploration and experience into a few days. Of course, our exploration was food-centered because we are both big foodies!

Brunch
Every time we meet, we have this ritual of going to have brunch with Champagne on the first day of the date week. If we are in China, we would go to our favorite dim sum place. In Chicago, we'd go to Birchwood Kitchen and bring along some booze (BYOB!) every time. It is one of our favorite brunch places! Last time he had shrimp and grits, and I had croque madame, AGAIN. It's not something new, but it is super comforting. Believe it or not, it's difficult to find a properly cooked croque madame in Beijing these days!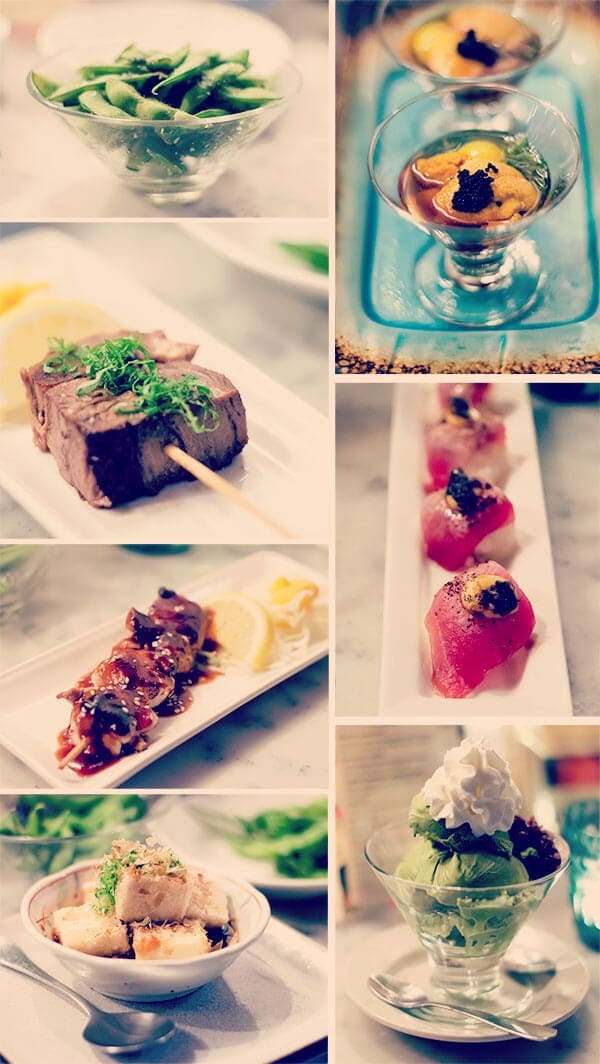 Japanese Food
We both love Japanese food. The first time in Chicago, we went to the fancy Michelin star restaurant Takashi. The most recent time, we dialed it down a bit and went to Kai Zan. The food was very delicious and at a decent price. We had edamame (a must have for every Japanese meal), agedashi tofu (fried tofu in dashi sauce), super tender gyu tan (grilled beef tongue), uni shooter topped with caviar served in ponzu sauce (YUM), scallop sushi topped with spicy mayo, maguro sushi (fat tuna!), chicken thigh skewer (love 'em),  and macha ice cream. When I look back at those pictures, I start to drool again.
How We Survived the Winter
I almost forgot to mention, it was freaking cold in Chicago this year! The coldest day was -1 degree F (-20 C)! It was COLD. AND windy. The nickname Windy City didn't come from actual wind, but it really is a very windy and snowy city! So, how did we deal with the cold and survive the dark and windy winter? A hot cup of coffee, slowly brewed with love, is essential!
To survive the long winter, we also needed a lot of meat! And of course, hot soup. The polish sausage, fresh pizza topped with pepperoni, mushroom and artichoke, and the tonkotsu ramen all tasted even better on a snowy winter day! I'd say, thanks to the harsh winter, I felt guilt-free when gulping down all those fatty foods. But man, we even didn't have time to get Chicago deep dish pizza this time!
Besides fast food, we tried out a lot of other restaurants too. One of my favorite Chicago Italian restaurants is Nando Milano Trattoria. It was our second time there and we celebrated Chinese Lunar New Year with great food. [Continue reading]