If a Chinese person asks what your favorite Chinese dish is, you'd better say something Sichuanese. Also known as chuān cài (川菜), Sichuan cuisine is the hottest thing not only in mainland China but in much of the world. It takes pride of place as China's best-loved regional cuisine.
Defined by its characteristic numbing spiciness, the food of Sichuan and neighboring city-province Chongqing is not for the faint-hearted. It reflects the Sichuanese people's fiery-tempered, no-nonsense, passionate reputation. When I lived in this southwestern province bordering Tibet, I sometimes wondered if the locals ever ate non-spicy food at all!
Here you'll discover how Sichuanese food came about, how to make some of the most famous and addictive Sichuan dishes, and how this world-class cuisine has ignited a gastronomic revolution.
Background
The saying goes that 'the Sichuanese do not fear spicy food' (四川人不怕辣, Sìchuān rén bù pà là). And why would they? Fragrant, strong flavors have been the foundations of the region's cuisine since Sichuan peppercorn blazed onto the food scene two millennia ago! Producing a unique tingling flavor, the 'flower peppercorn' (花椒, huā jiāo) is native to the region and the very essence and heart of Sichuan food – 麻辣 má là (numbing spice).
Although the Sichuanese have always had a zeal for the zing of má là (and là mèizi 辣妹子 – 'spicy girls'), it wasn't until the 16th century that Sichuan cuisine really got scorching. The story of how hot spicy peppers reached Sichuan is still a mystery, but a fascinating one. Ever since, Sichuanese chefs have fervently embraced the capsicum, coupling it with huā jiāo in virtually every dish – a marriage of piquant perfection.
Traditionally, Sichuan food is enjoyed around a big, yin-yang shaped hotpot, with plenty of choose-your-own ingredients and good, fiery company. The same flavors can be experienced in different dishes shared by the family at home. Sichuan also has one of the best street food scenes in China, so you can even get tongue-tingles on the go.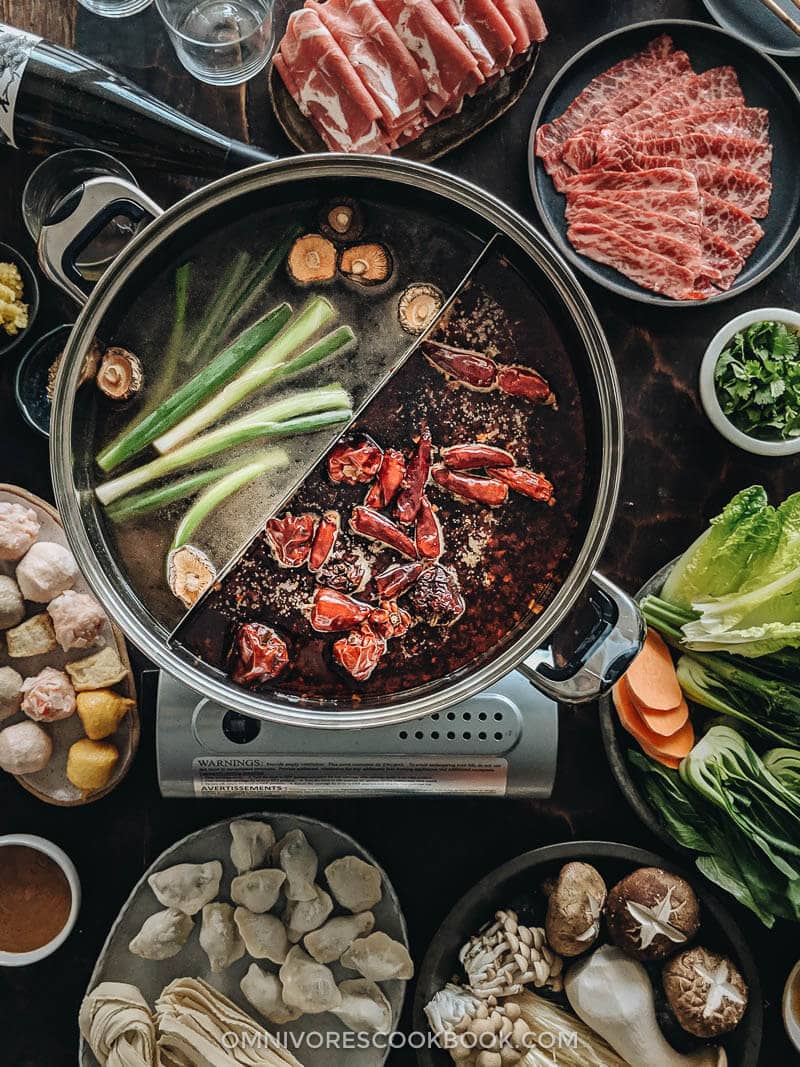 A gorgeous spice blend of trademark flavors appears time and again in most recipes. Sichuan peppercorns (Huā jiāo), dried chilis, chili oil, chili flakes, garlic, ginger, fermented spicy bean paste (dòu bàn jiàng), fermented black bean paste (dòu chǐ), peanut and sesame make up the Gang of Fire. Sometimes you'll also get cilantro, scallions, pickled chilis, mustard greens, and star anise joining the party.
To counteract the year-round humid, soggy weather, the Sichuanese have spiked their diet with these 'warming' spices, which in traditional Chinese medicine (TCM) are believed to have cleansing and detoxifying effects. But the jury is still out on whether Sichuan cuisine is healthy in the conventional sense. Although some dishes include vegetables, by and large they do not skimp on the chili oil. For this reason, it's an indulgence that may not sit right with your gut every day. But with food this good, who cares?
Sichuan Cuisine Favorites
If you haven't already tried Sichuan food, and I mean real Sichuan food (McDonalds's tragic 'Szechuan Sauce' does not count), these recipes are a sure-fire way to get you hooked. None of that trashy vanilla takeout!
Street Food Winners
There's no one place to begin with Sichuan's mind-blowing street food, but Chengdu, the capital, is a decent first stop. If you're planning a visit, contact the fantastic Chengdu Food Tours for a trail-blazing tour of the best bites. Then get inspired by Sichuan's Top 10 Street Foods before having a crack at some of these 'small eats' for yourself.
Restaurant and Dinner Table Classics
No other province has such an extensive repertoire of famous dishes, which I've tried to cobble together here. Pick any number of these to festoon your table with an explosion of colors, textures, aromas and – of course – tastebud-assaulting flavors.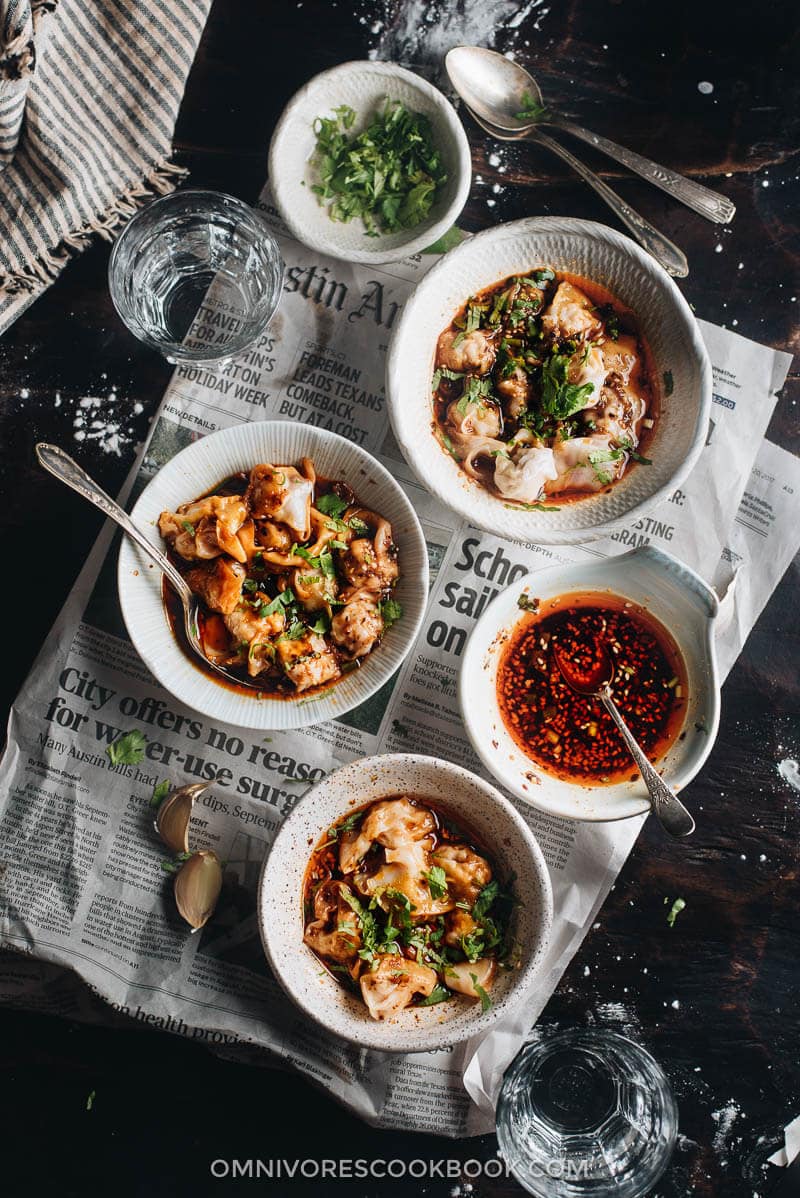 Hotpot
Once you've got the hang of Sichuan food, it's time to have a hotpot party! See Maggie's guide How to Throw a Hotpot Party at Home to host a fire-breathing feast for friends. 😈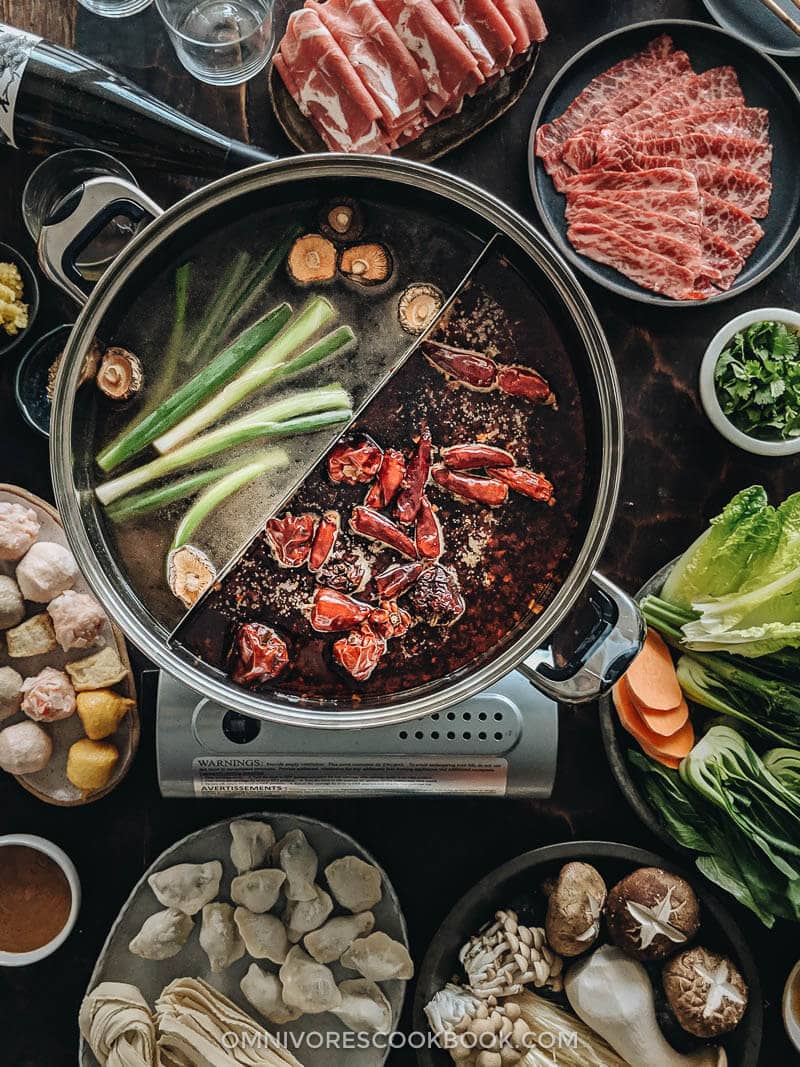 Condiments
When you're 100% addicted to Sichuan food (and trust me, you will be), you might want to make some of your own staple Sichuan condiments. The Mala Project's Mala Market sources the freshest and best ingredients for these direct from China, including spices, dry goods, sauces and pickles.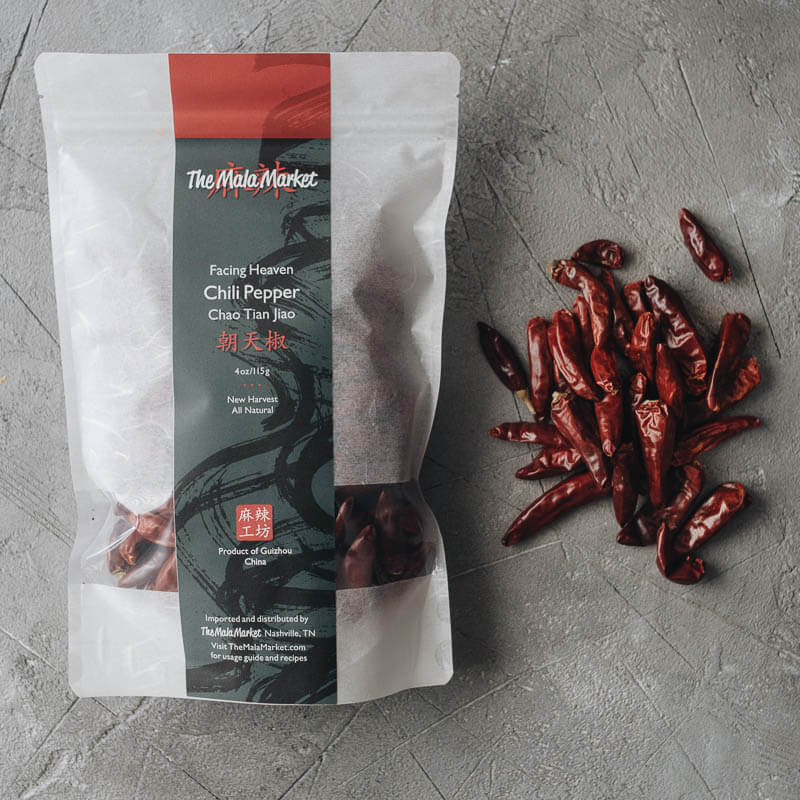 Eating Out
If you're lucky enough to have a good Sichuan restaurant (or better still, a hotpot joint) near where you live, it's a great place to find inspiration before bringing the fire to your kitchen. Legit hotpot restaurants will pour a brand-new bag of chili oil into the two-part cauldron in front of you. The pot is divided into a white, non-spicy (normally meat) broth and a spicy red chili broth with huā jiāo, and you select your raw ingredients before dunking them into the preferred section to cook for a few minutes. Meanwhile, have fun creating your own dipping sauce with a range of herbs and condiments (my favorite is the sesame paste). Then dig in! Eat with a bowl of rice on the side to dilute the spice hit if it's too overwhelming, as well as peanut milk if available, which is a typical cooling drink. Sour plum juice (酸梅汤, suān méi tāng), Bing Fen 冰粉 and good old Tsingtao (Qingdao) beer work well too. If it's a real shindig, you'd be doing everyone a favor by bringing out a good quality bottle of bái jiǔ (白酒 – grain liquor).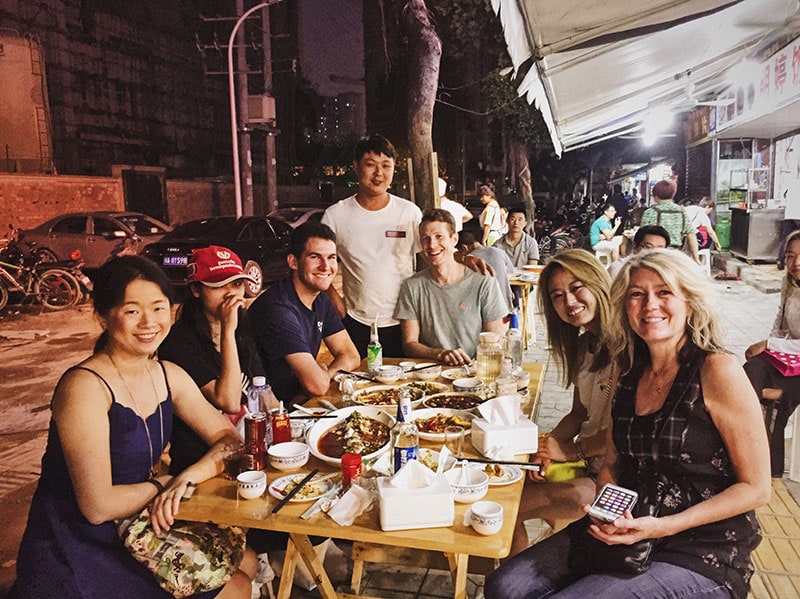 Admittedly, it's impossible to ignore how messy Sichuan food can be to eat – chili oil splattering everywhere, sauces dripping on the table. But that's the beauty of it – unpretentious, soul-warming food that makes you break a sweat and gets your nose dripping. Just let your inhibitions go up in flames.
---
[one_fifth]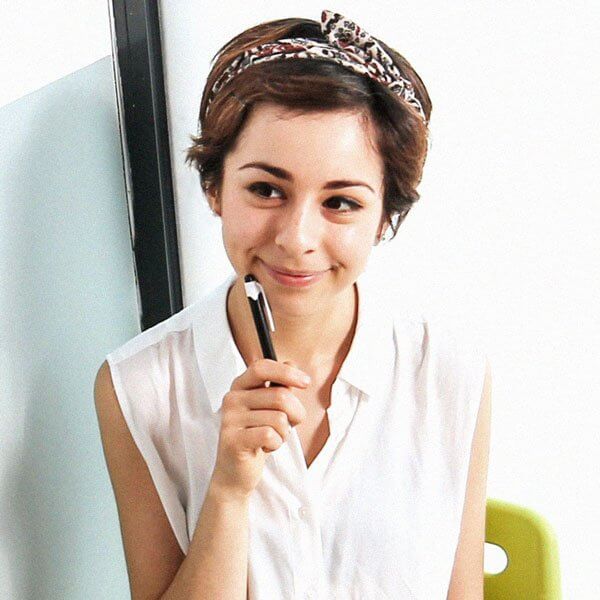 [/one_fifth]
[four_fifth_last]
Meet Sally
Sally Jensen tried pretty much every weird food during her three years in China before it all got too much and she went vegan. Now she spends her time worrying about the planet here and sporadically tweeting here. All views her own.[/four_fifth_last]