Chinese New Year traditions can vary greatly across the different parts of China. The landmass of China is almost as large as the US, but its cultural diversity is as dense as in Europe. As a Beijinger, if you drive a car from the center of Beijing in a single direction for four hours, you will find the local dialect difficult to understand. If you fly from Beijing for three hours, you won't be able to understand the local dialect at all. Just like a French person in Germany, you don't need to travel very far to experience culture differences.
It's the same idea when it comes to food, especially at Chinese New Year.
Every time I browse a web page or chat with friends about Chinese New Year, it consistently amazes me how the traditions around the most important festival in China can be so different between families.
I'm creating this delicious roundup today, to share some cooking inspiration based on my understanding of Chinese New Year, as a Northerner and as a Beijinger. You might find some of the dishes unfamiliar or very different from the ones you know. I believe there is no right or wrong. It's merely the manifestation of different backgrounds, traditions, and habits of individual families. And these differences make the topic of Chinese New Year recipes even more interesting.
Chinese New Year Food That We Eat in China
I am changing it up from the standard menu order and will go into the main dishes first. Because the main dishes are the only ones that matter. To nail down a New Year's menu for the whole family, the host will choose the main dishes first and plan out the rest of the dishes around the mains.
To cook a proper feast for the whole family to celebrate the beginning of the year, we always include chicken, duck, fish, and a few types of meat.
Traditional Chinese food culture is not protein-based (we cook with rice, flour, and vegetables most of the time). Up until just 20 years ago, meat and fish were considered luxury items and couldn't be served on a daily basis. It is for this exact reason that we serve every single type of meat for the New Year's feast, no matter how much it costs. Because it represents that the coming year will be one of abundance and wealth for the family.
Main
The list of main dishes is largely based on the food my grandma used to serve on the first day of the New Year. You will find a lot of braised meat because it can be prepared ahead of time and reheated right before serving. I've mentioned it in my previous posts that an oven is not standard equipment in the average Chinese kitchen, so we generally don't consider roasting meat at home. (We do serve roast chicken that we buy from the market.) That's why the main dishes are usually steamed or braised. And we serve them with steamed white rice.
Mom's Best Braised Chicken with Mushrooms
The Best Cantonese Roast Chicken (广式烧鸡)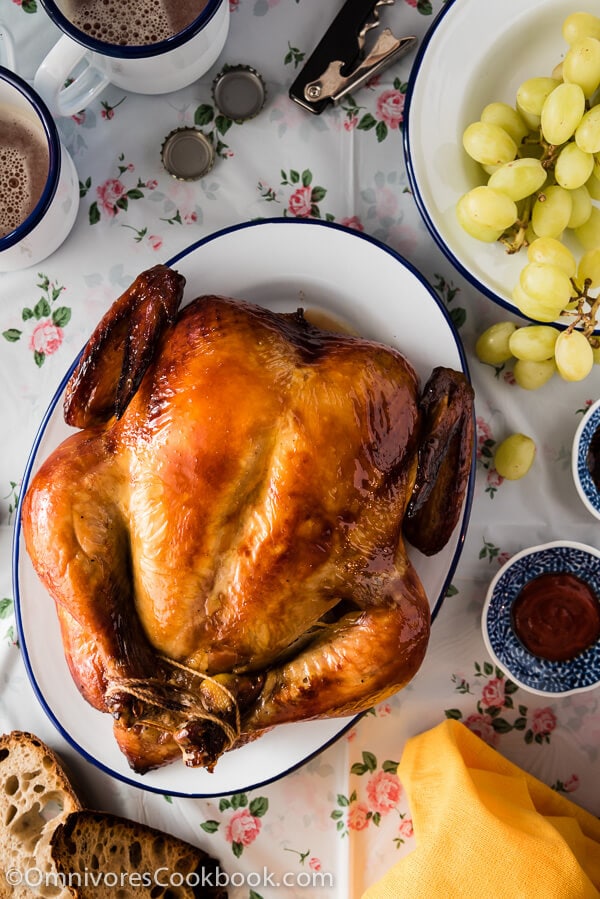 Authentic Chinese Steamed Fish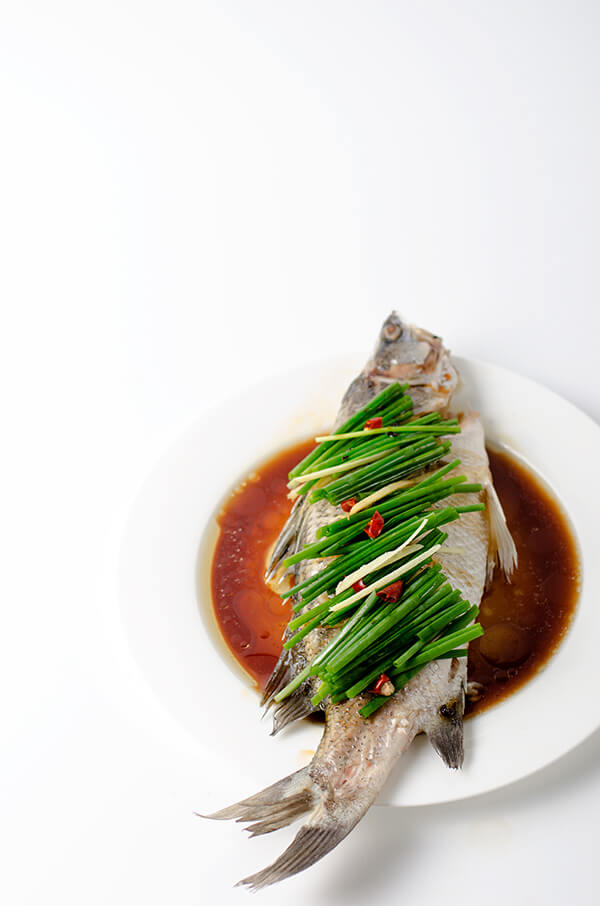 Suan Cai Yu (酸菜鱼, Sichuan Fish with Pickled Mustard Greens)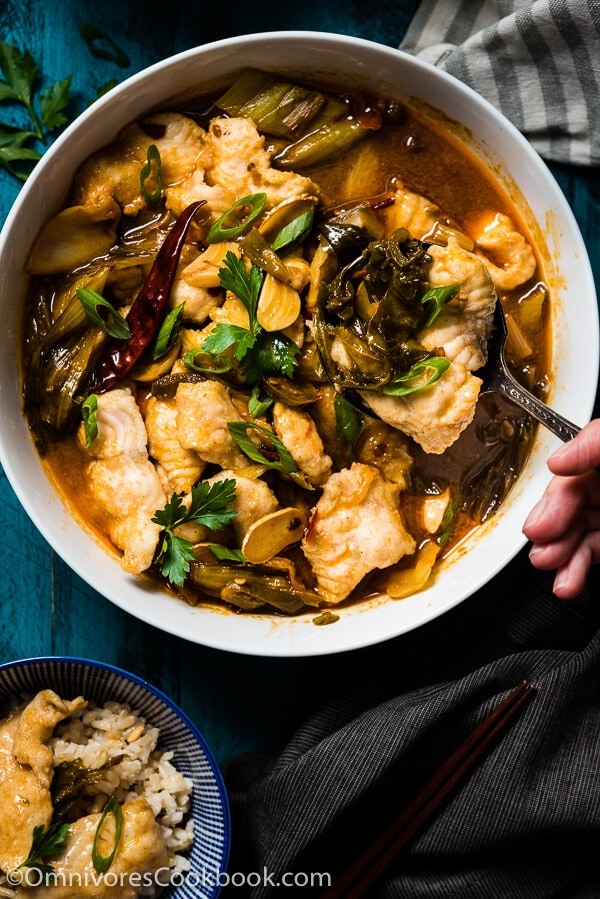 Mom's Best Braised Pork Spare Ribs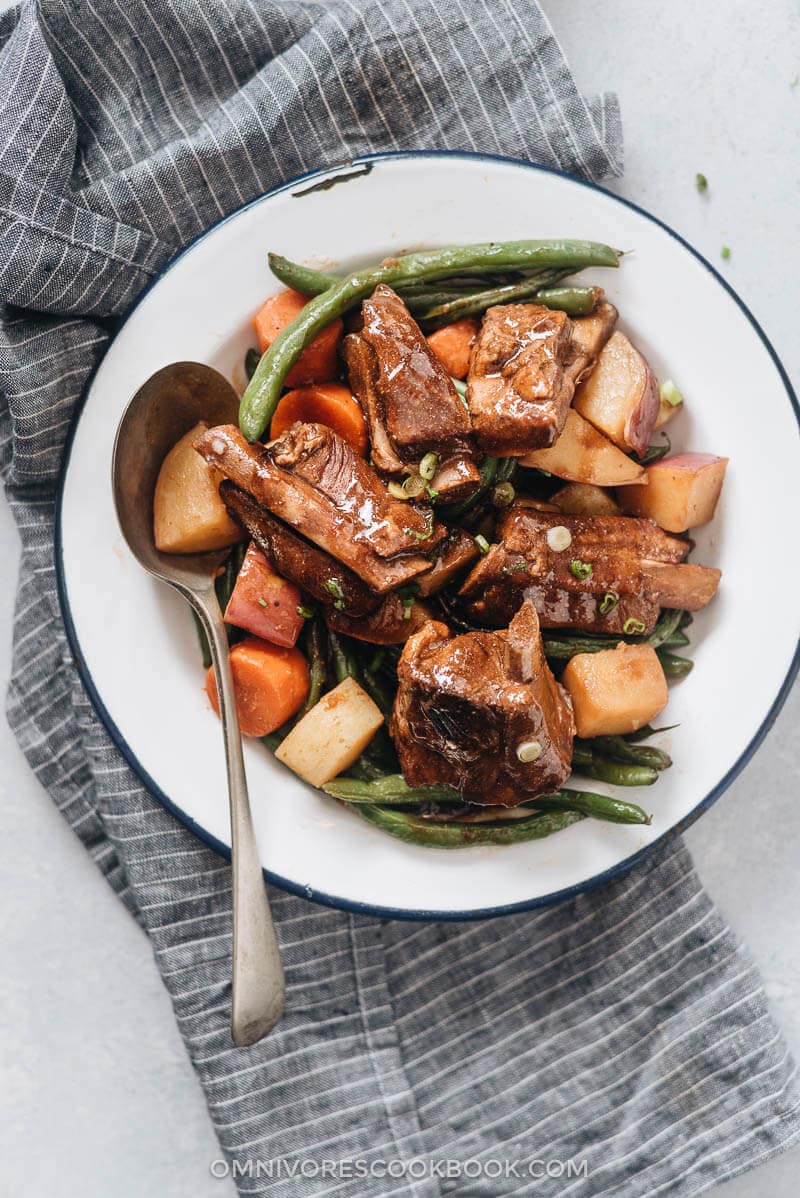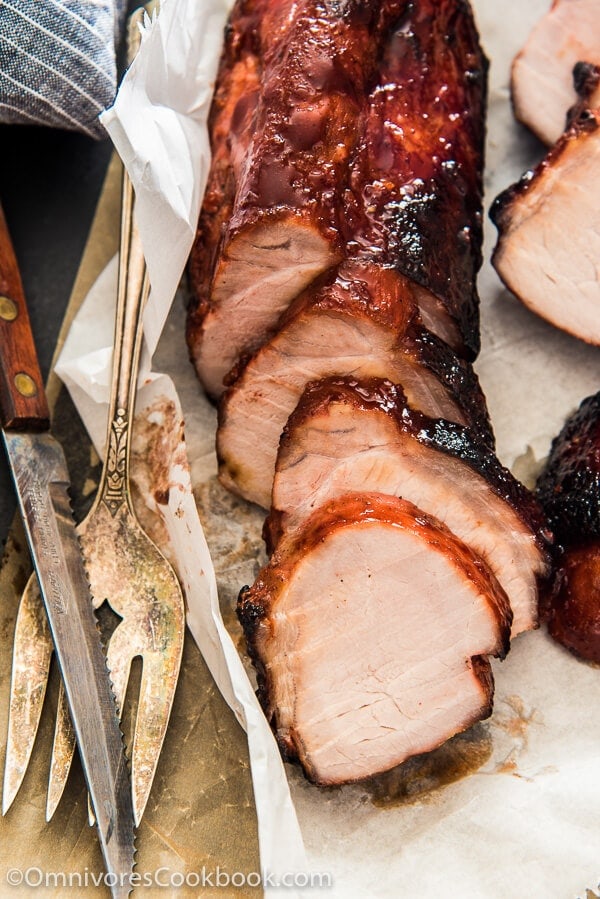 Chinese Lion's Head Pork Meatballs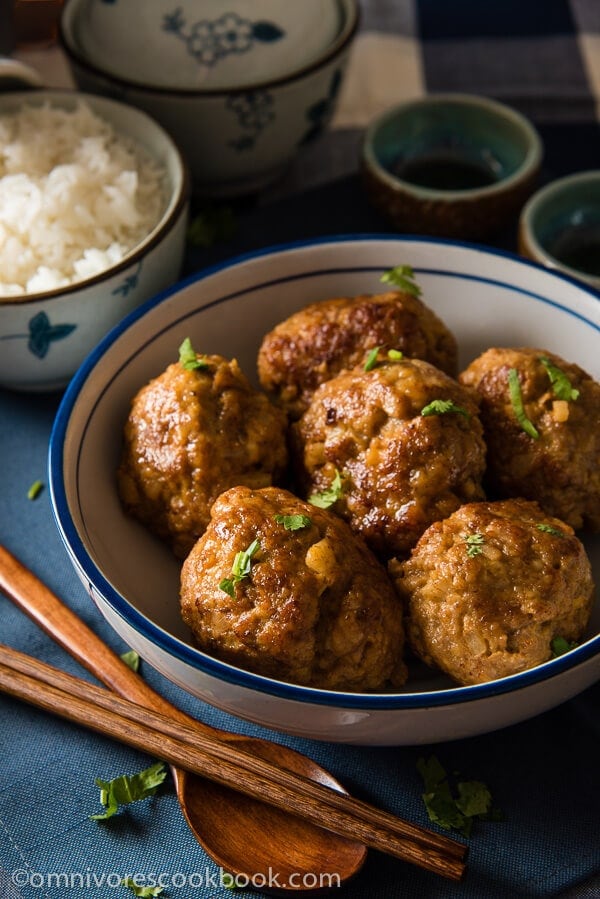 Slow Roasted Crispy Pork Belly (Siu Yuk, 脆皮烧肉)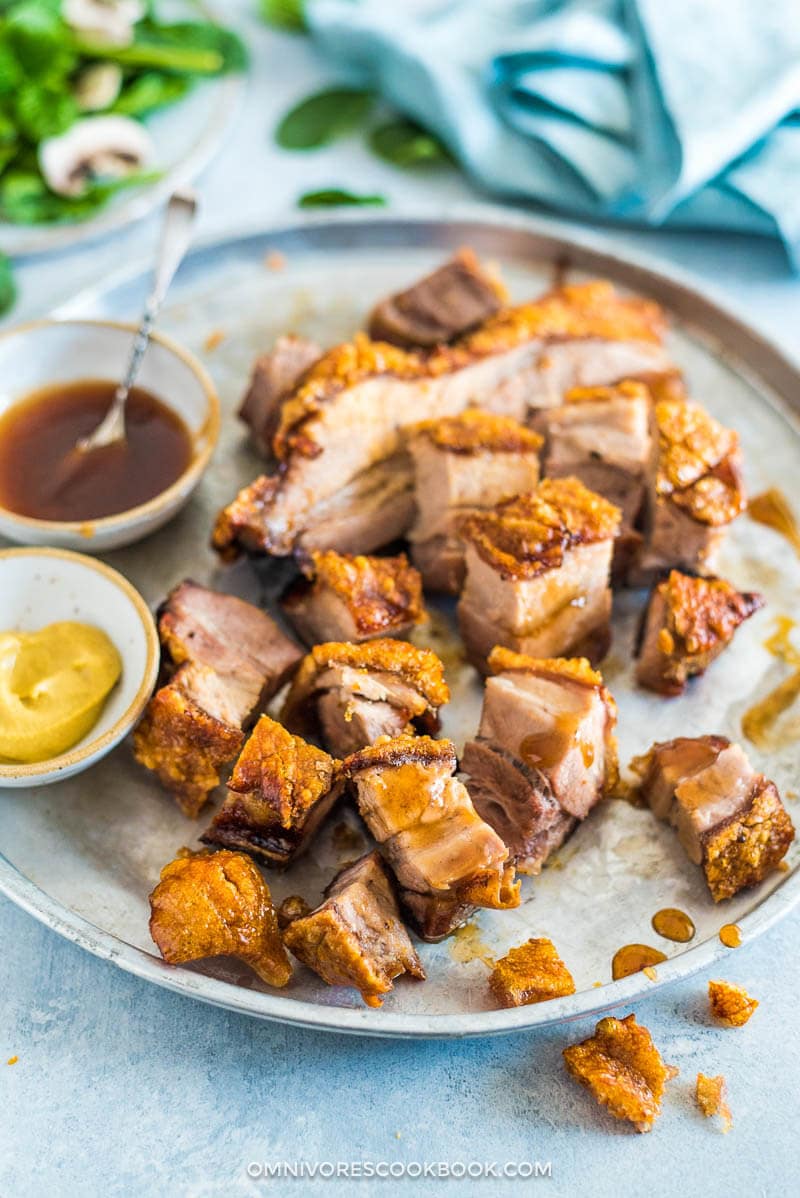 Mom's Best Beef Stew with Tendon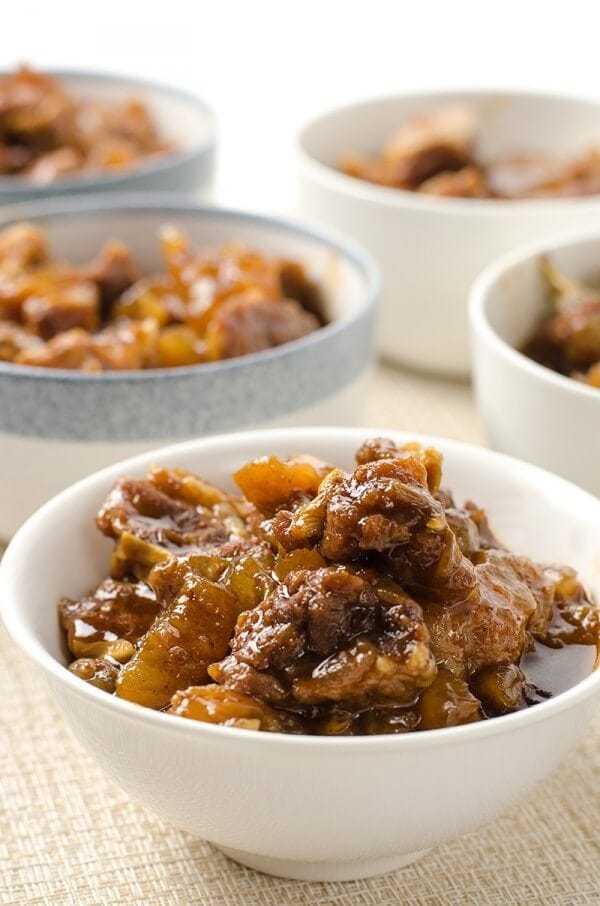 Hardcore Chinese – Braised Pork Feet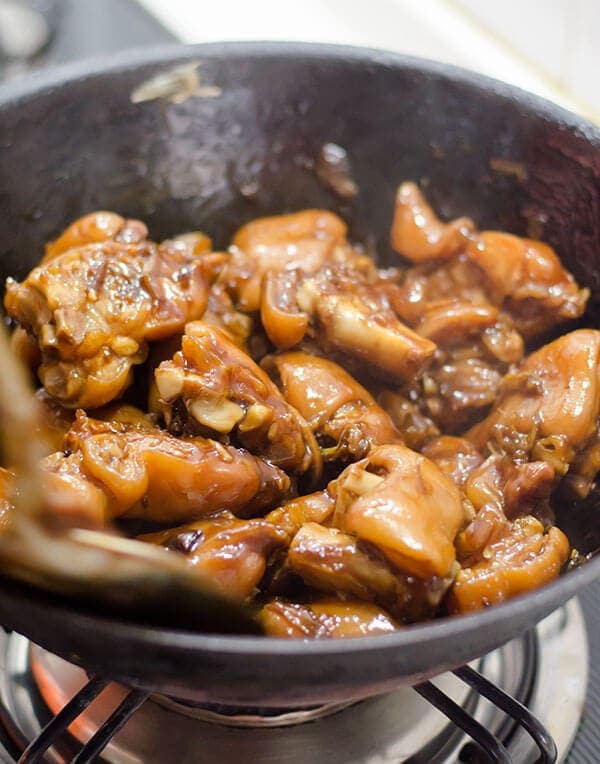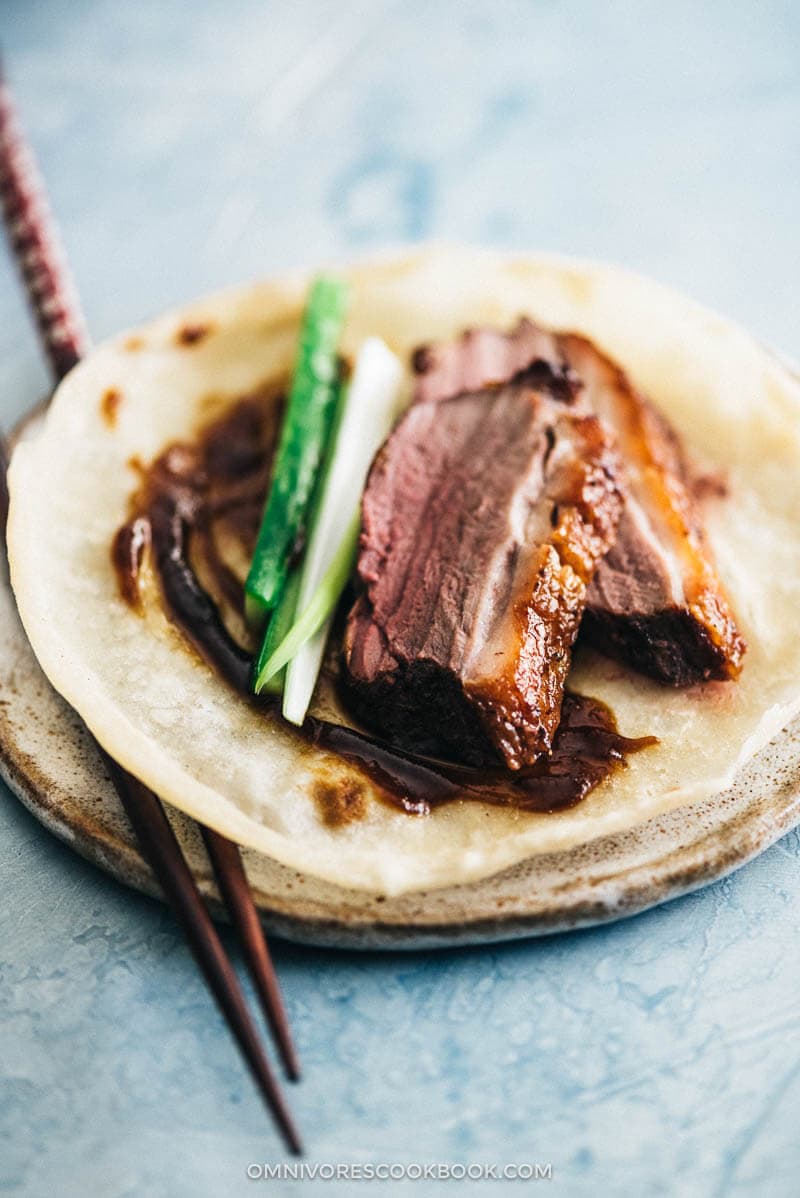 Appetizer & Side
Appetizers and sides are much less important than the mains.
Dishes like egg rolls and pancakes are quite important, but they take longer to make. We usually buy frozen ones from the market for such an occasion. Sometimes we make them ahead of time and reheat them on the day of the feast.
A few dishes of cold vegetable salad and stir fried vegetables are usually served along the main dishes. Their main purpose is to balance the meal, so your stomach won't feel too heavy afterwards. We always prefer the quick and easy ones.
Real-Deal Sichuan Chicken in Red Oil Sauce (口水鸡, Saliva Chicken)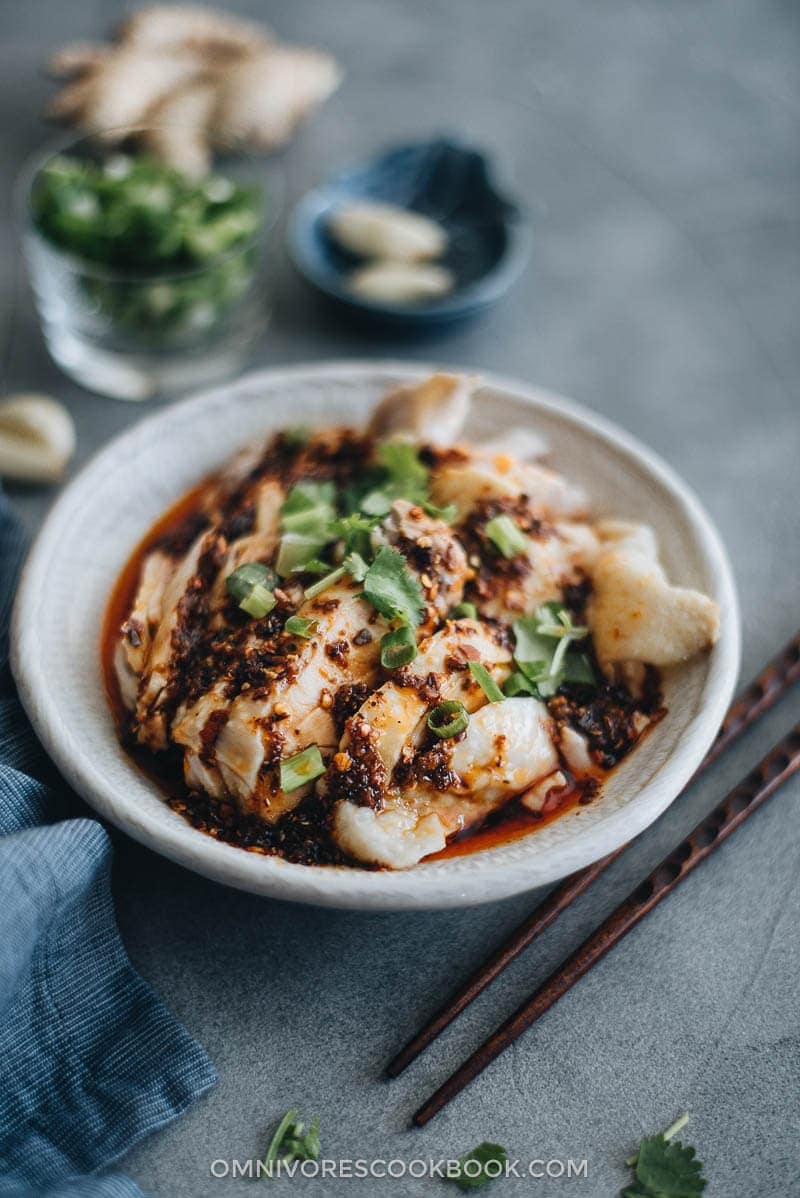 Cantonese Chicken Egg Roll (广式鸡肉春卷)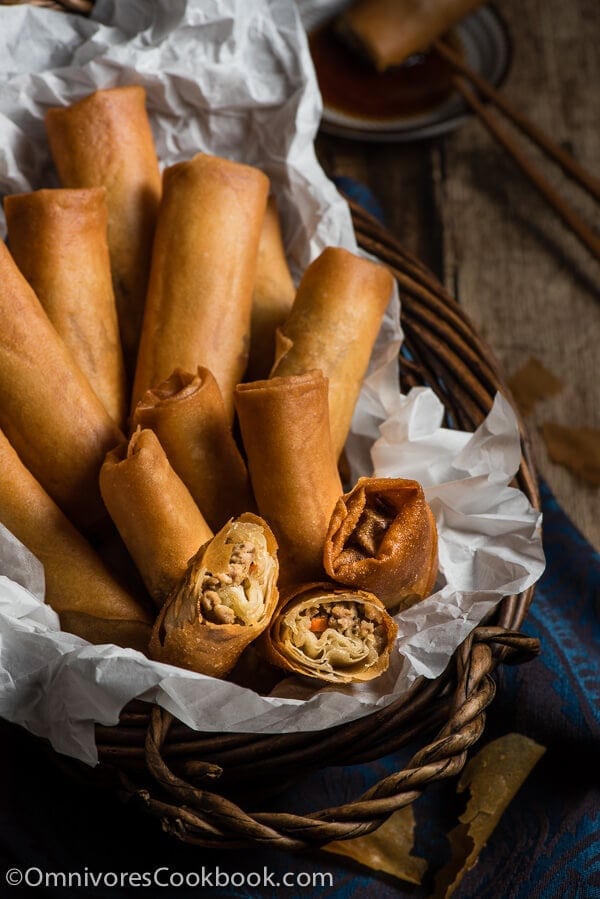 Mom's Best Duck Pancakes (春饼, Mandarin Pancakes)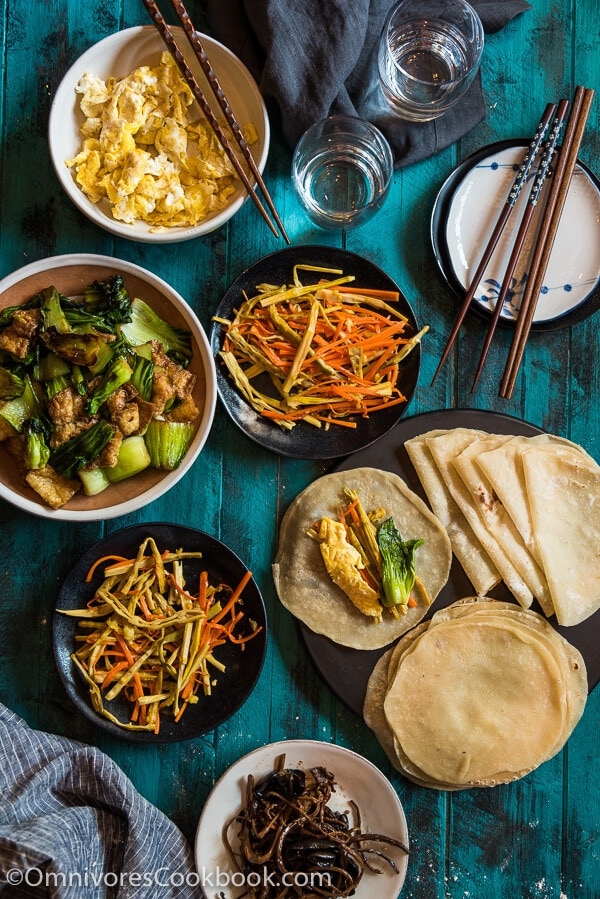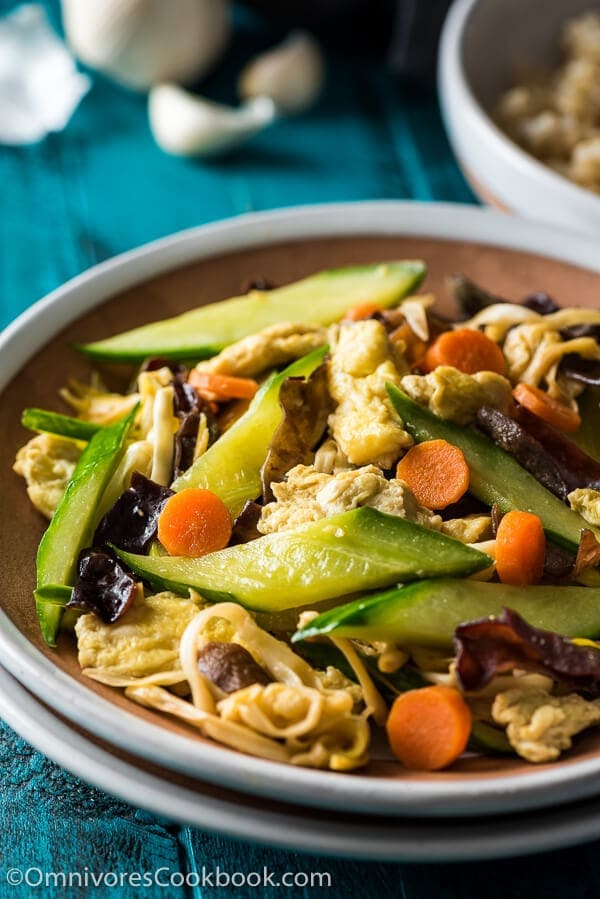 Chinese Sliced Tofu Salad (凉拌豆腐丝)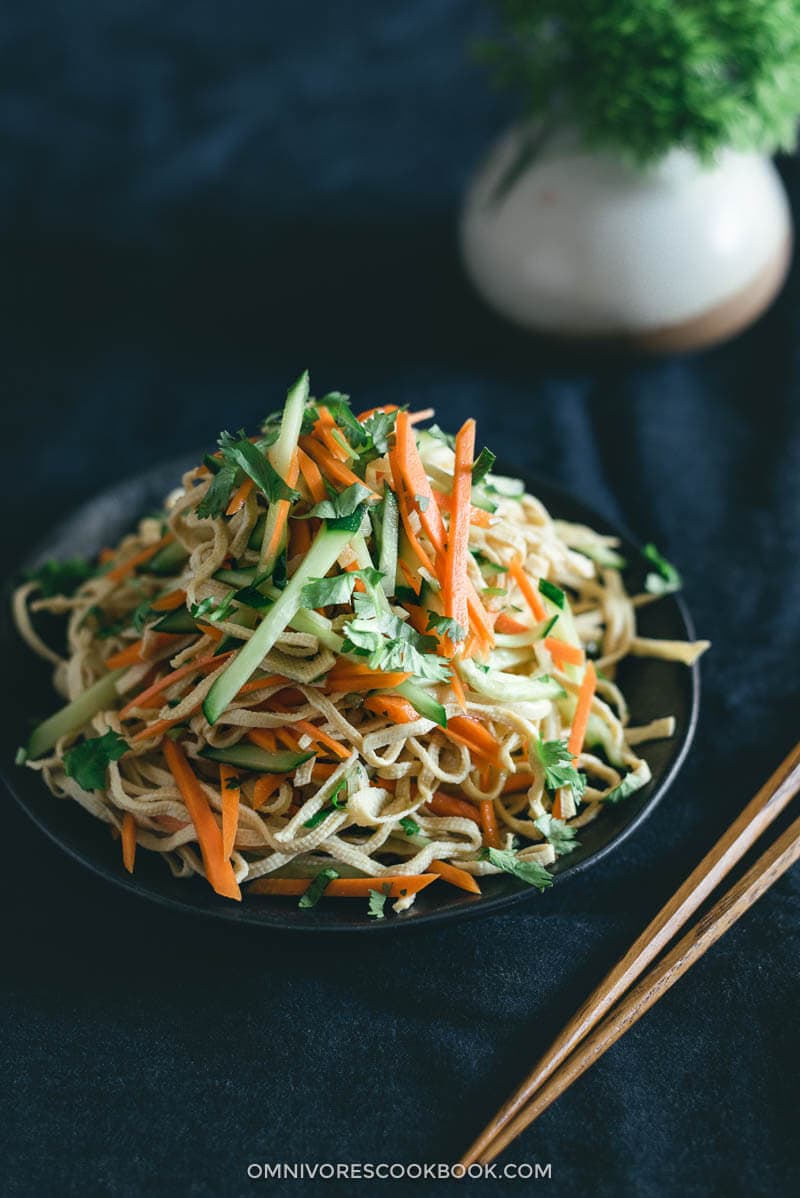 Chinese Broccoli with Mushrooms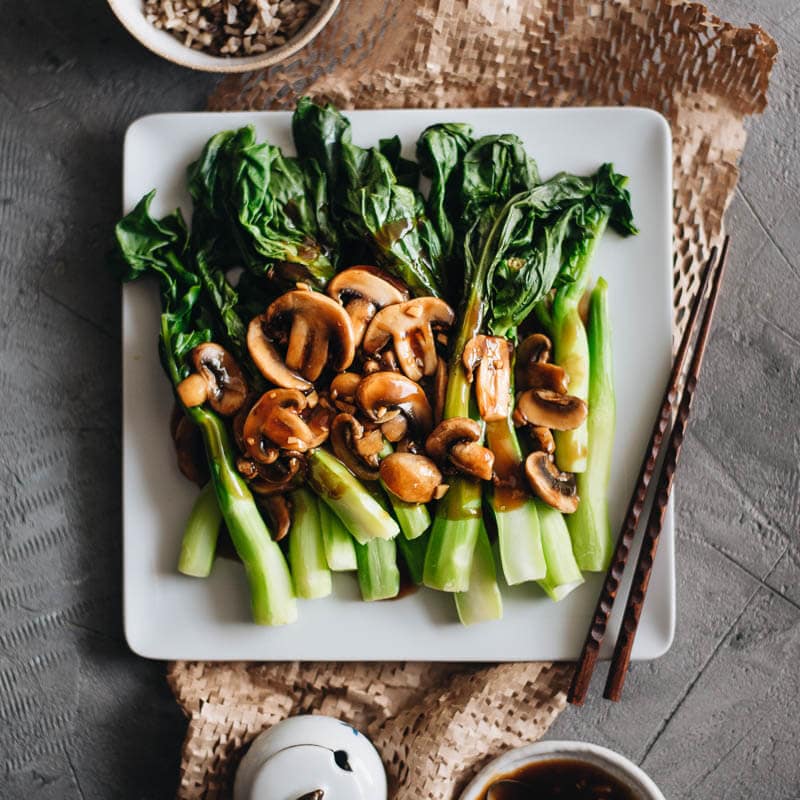 Buddha's Delight (Jai, Chinese Vegetarian Stew)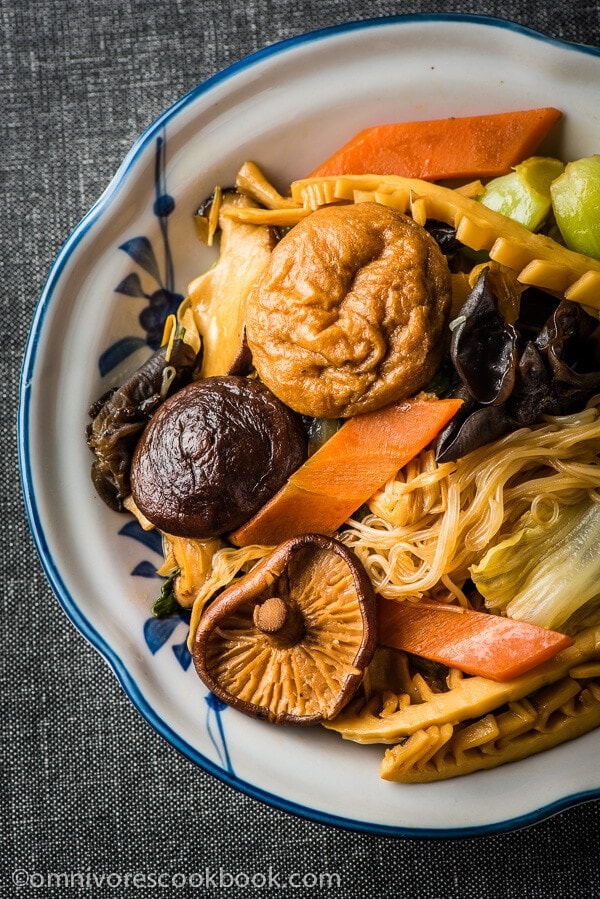 20 Quick and Easy Asian Side Dishes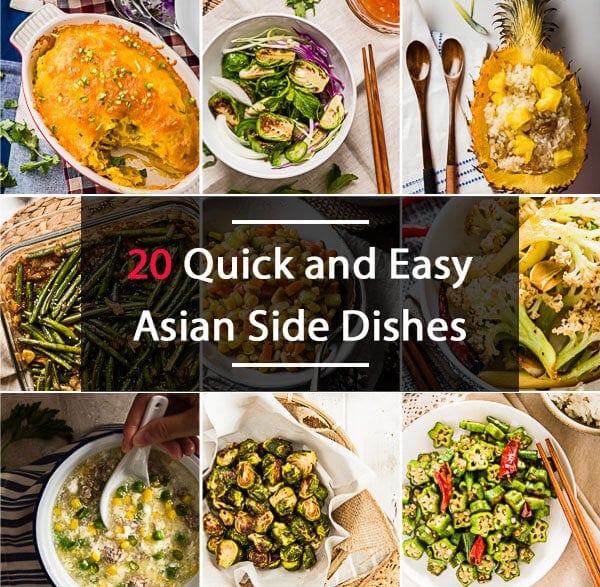 Staples
These are some of the dishes we serve at the end of the meal. Strictly speaking, boiled dumplings do not belong on this list, because they're the main dish (and the only dish) we serve on New Year's Eve (you can read a bit more about it here). I added it here because it's a very important part of the Chinese New Year food culture. Also, we do freeze the leftover dumplings from New Year's eve and serve them over the following days.
A noodle dish is a must because it represents longevity. We eat long noodles to pray for a long, happy life for a family. The first two noodle dishes below are classic Northern style. My family always chooses one or another.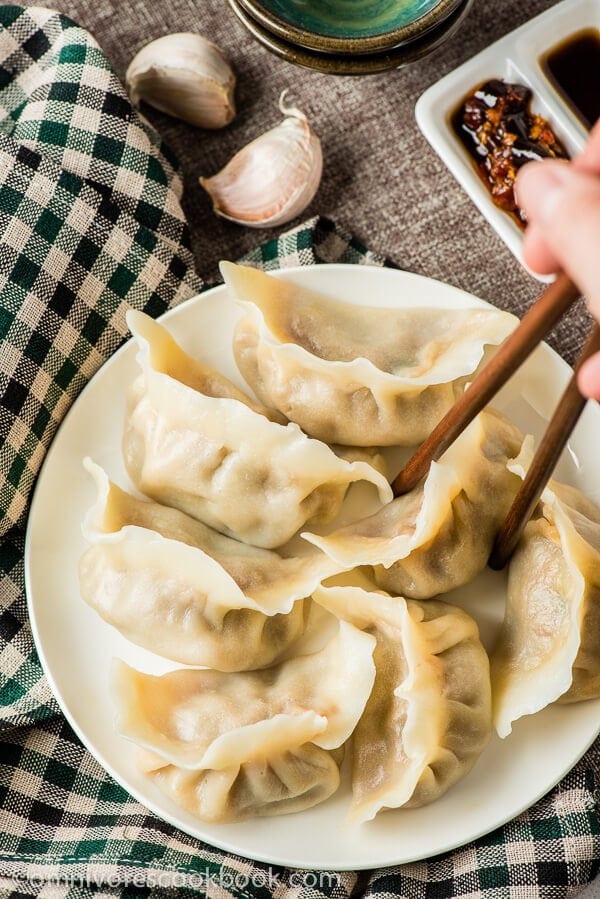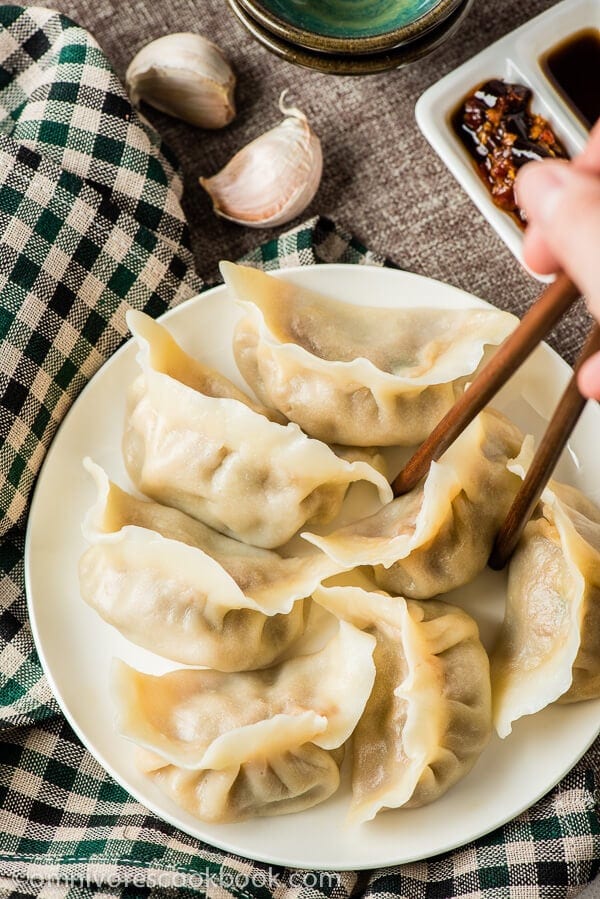 Mom's Best Pork Dumplings with Cabbage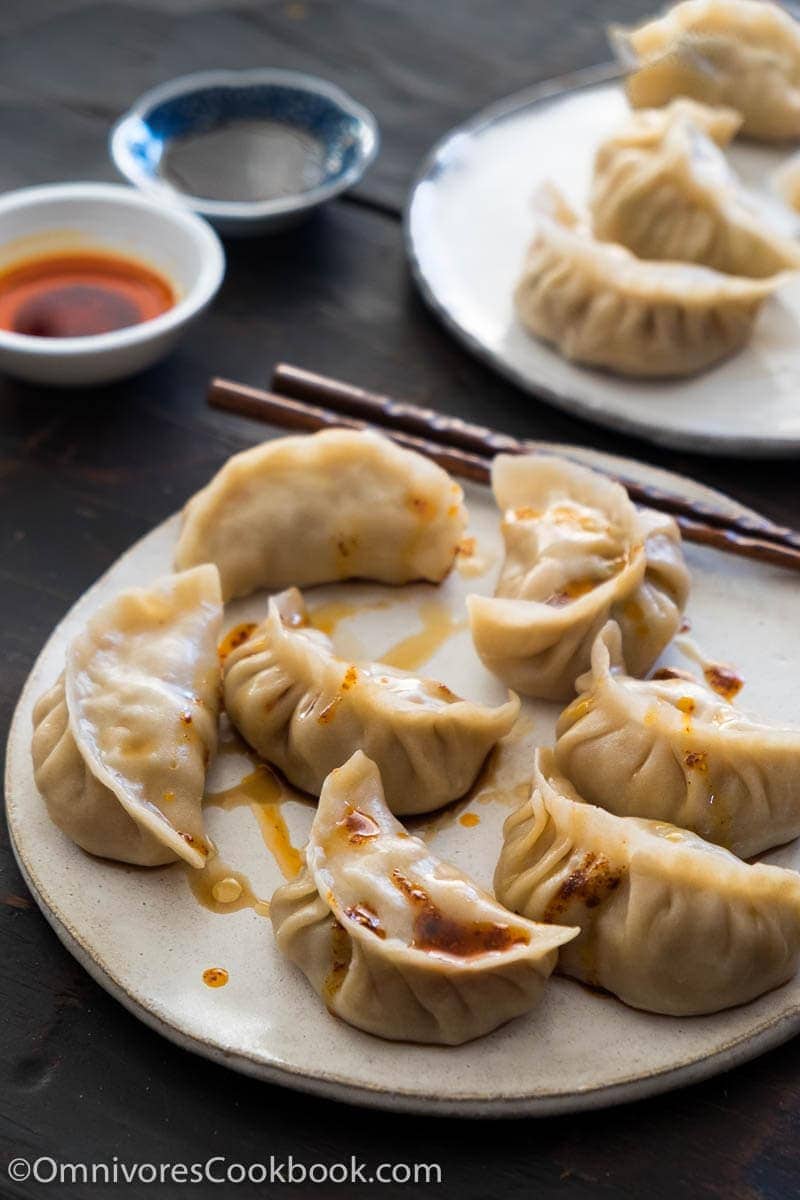 The Best Chinese Noodle Sauce (Da Lu Mian, 打卤面)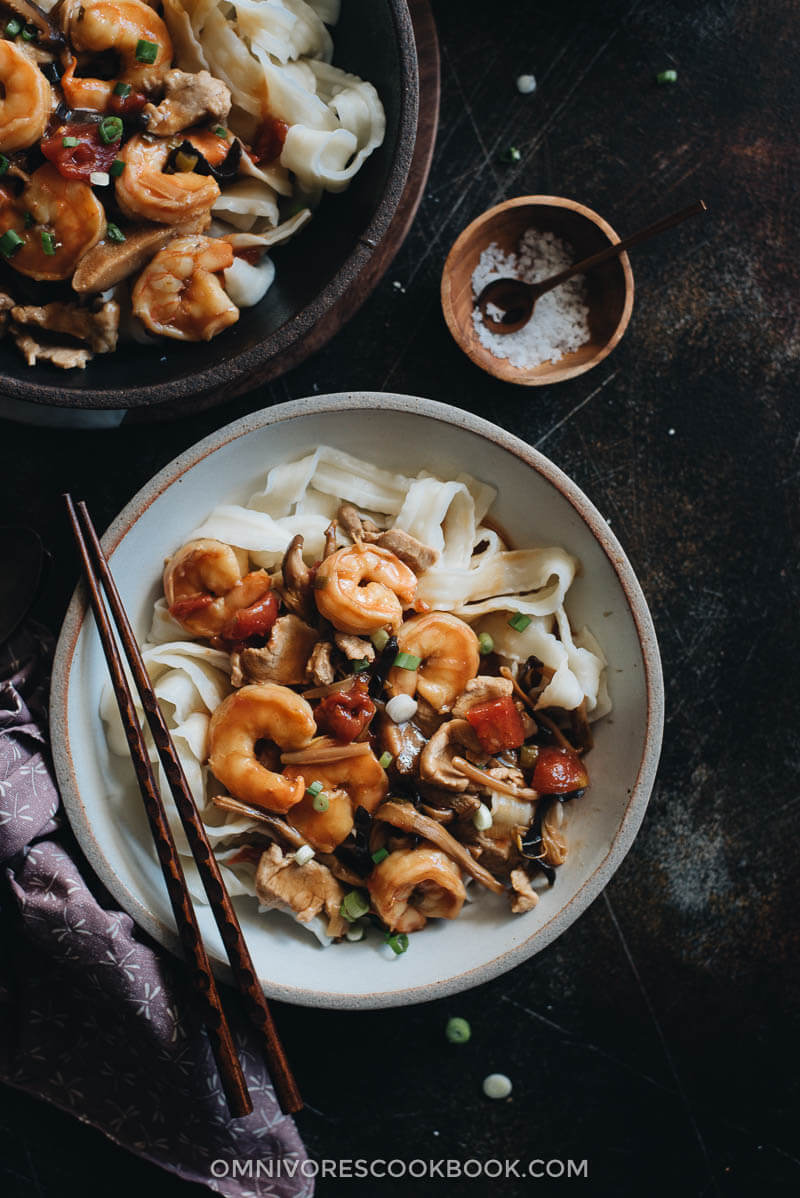 Mom's Best Zha Jiang Mian (炸酱面) – Fried Sauce Noodles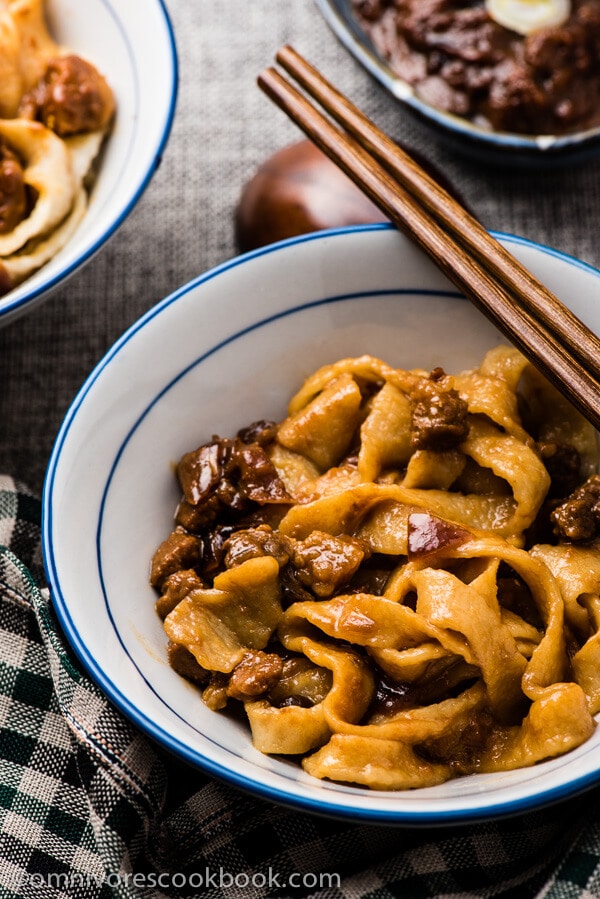 Biang Biang Noodles (Chinese Hot Sauce Noodles)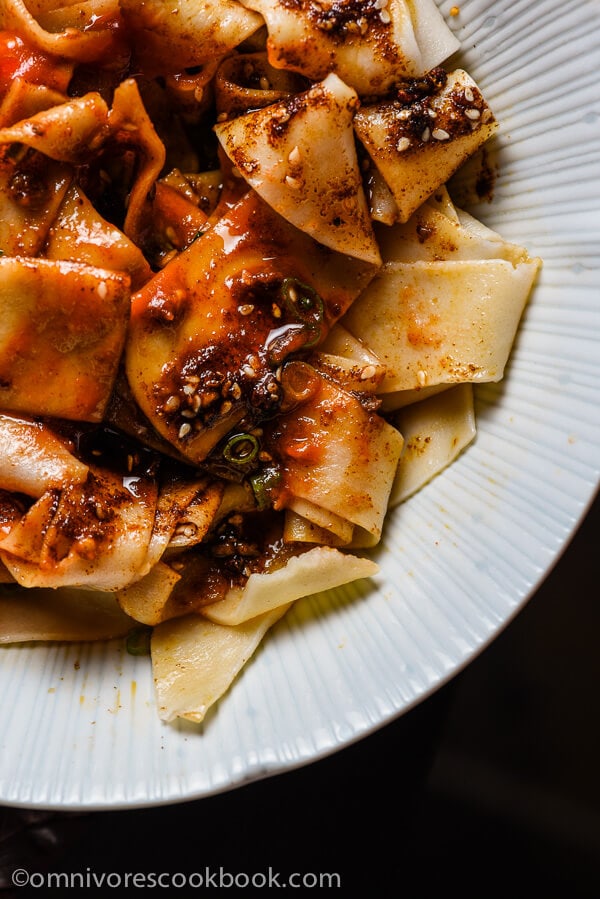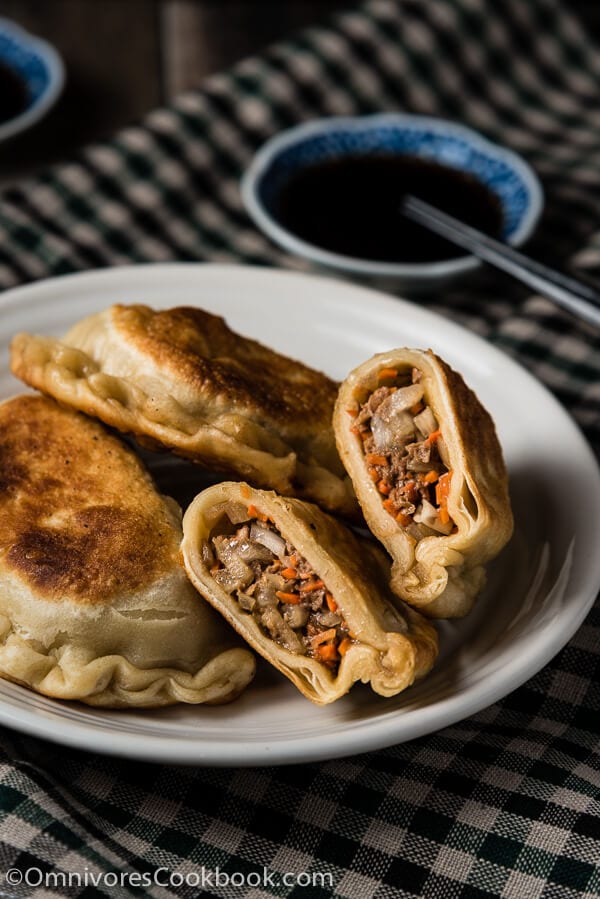 Authentic Chinese Scallion Pancakes (葱油饼)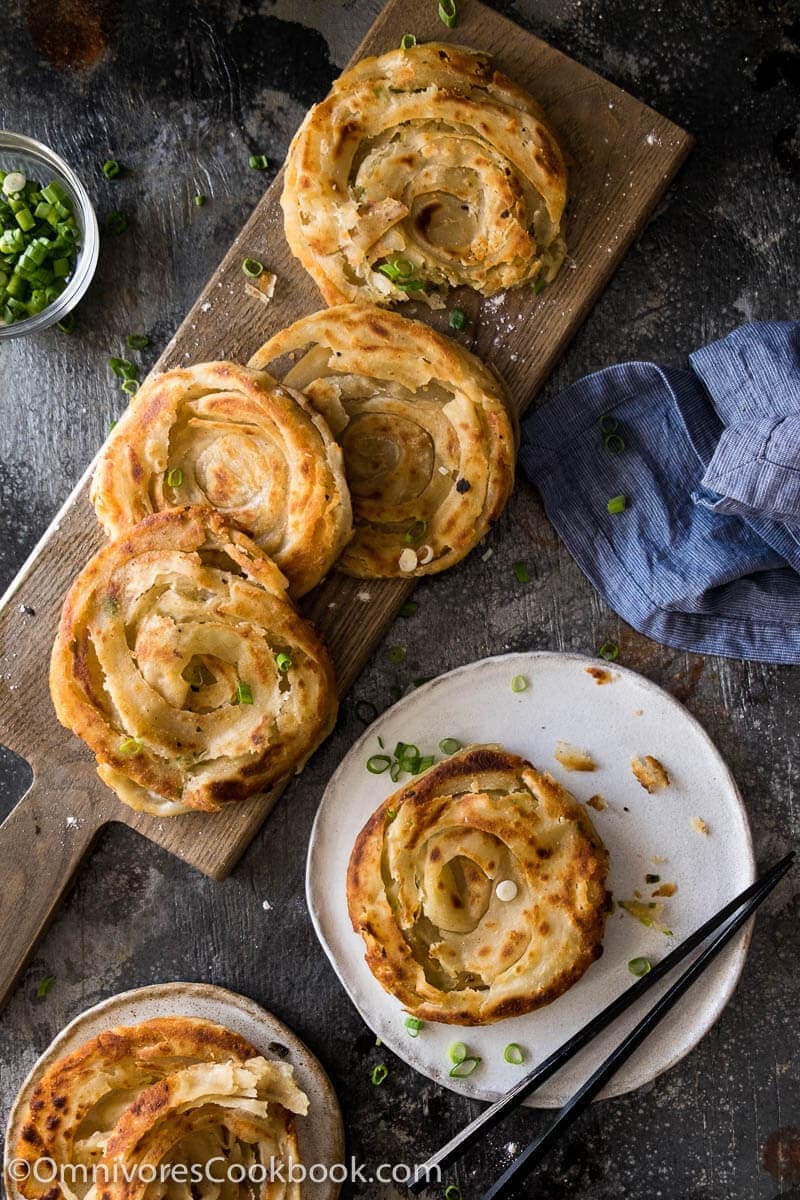 Sweets & Dessert
The reason you find this list surprisingly tiny is because dessert is not as important as the main dishes of the New Year culture. We do serve some cookies and chocolate during the festival, but we buy them from the market. In the past 10 years, many Chinese families have converted, and serve Western cookies and desserts now that they've become affordable.
Sticky Rice Cake with Red Bean Paste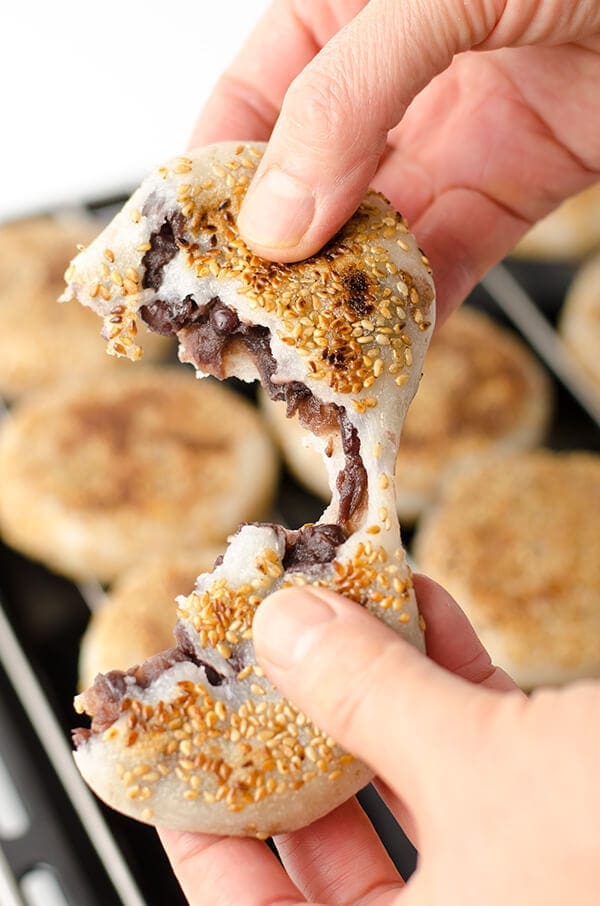 4-Ingredient No-Churn Black Sesame Ice Cream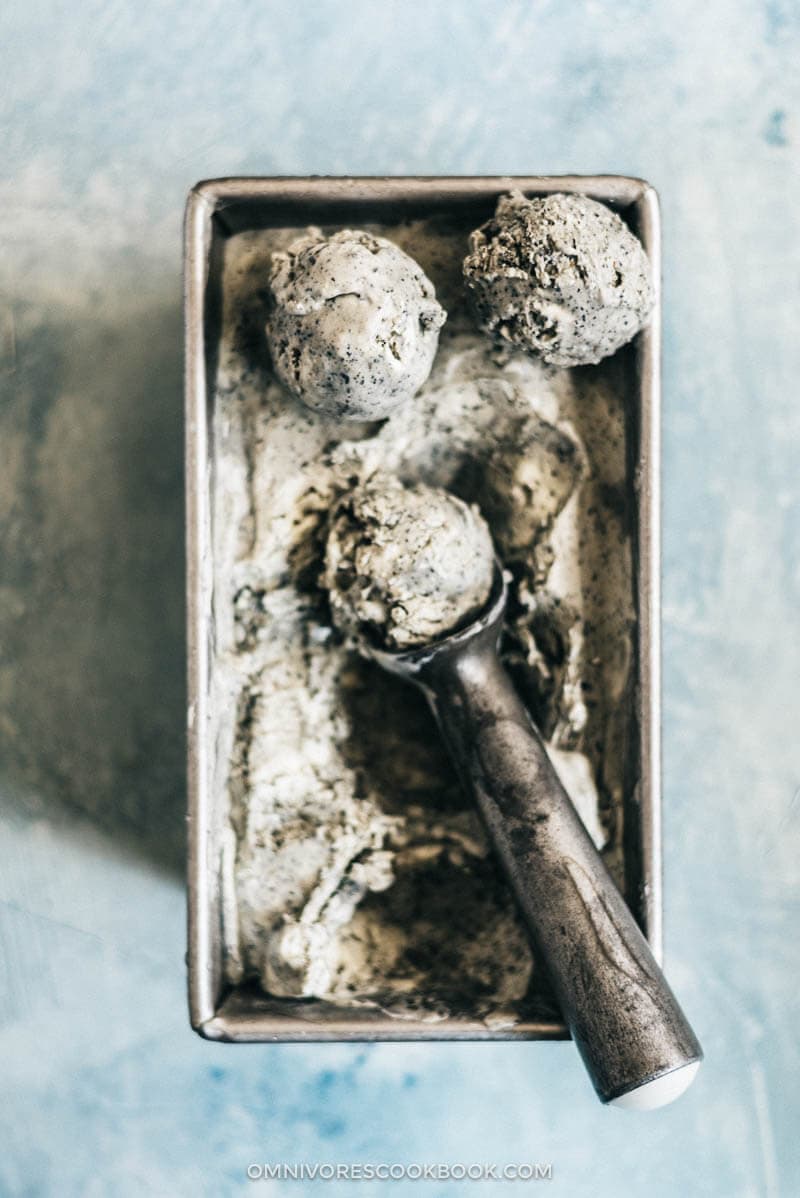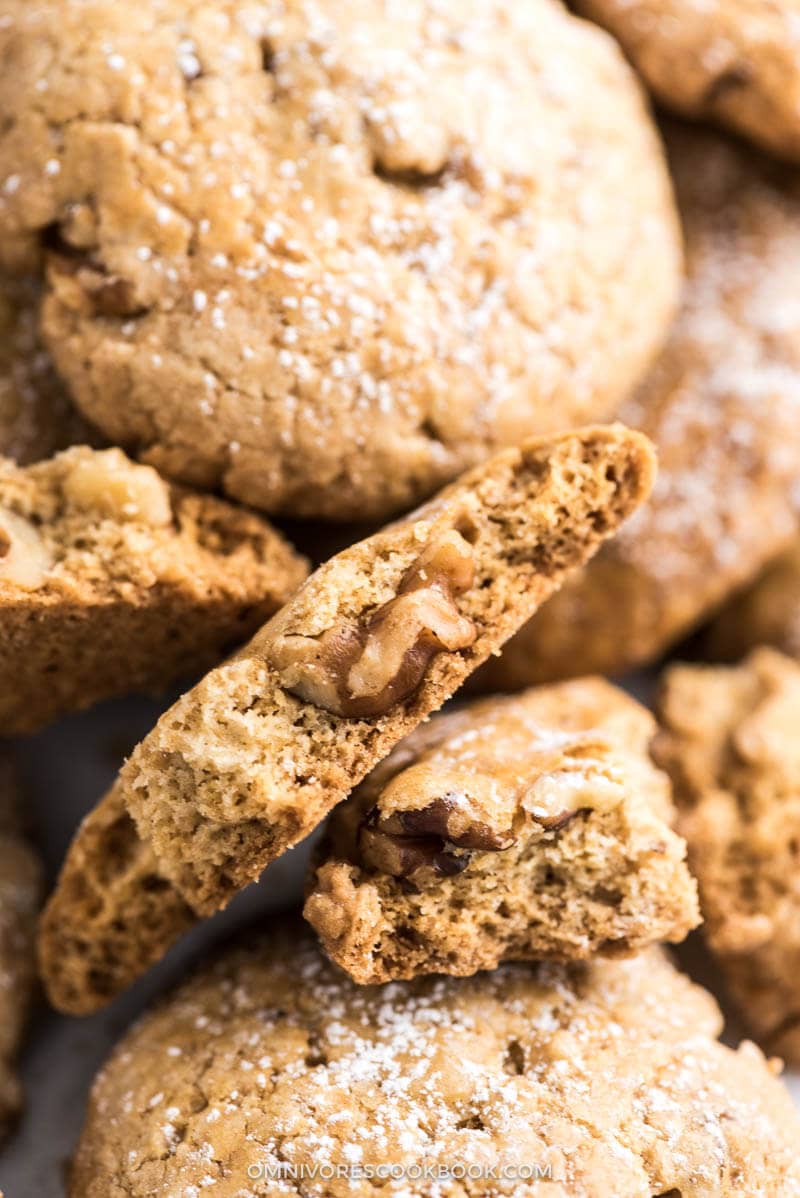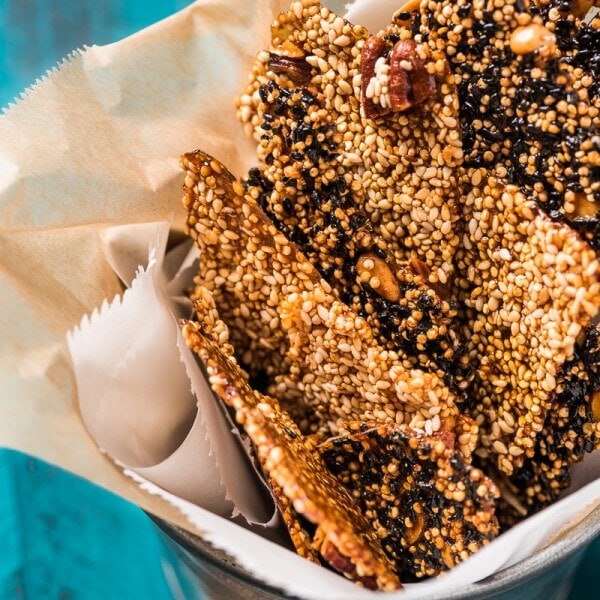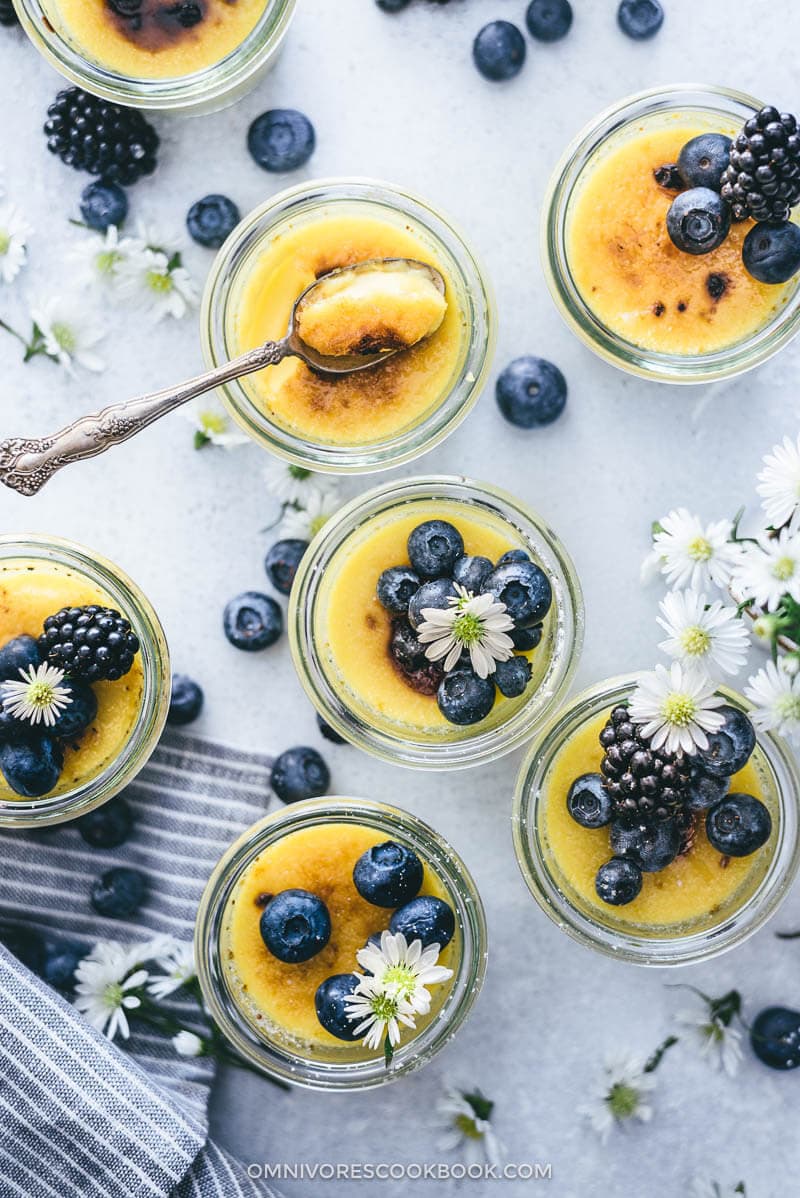 What are the dishes you serve on the day of Chinese New Year? Leave a comment below to share your story 🙂