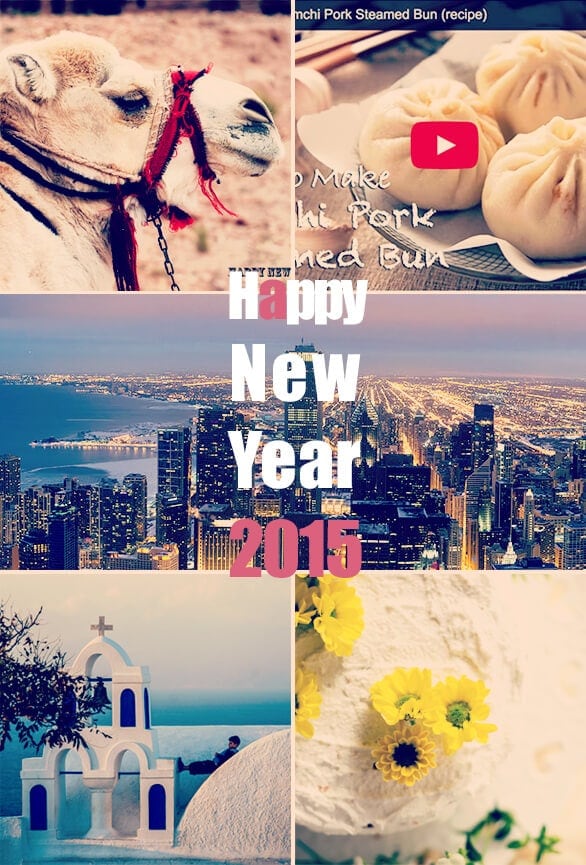 Happy New Year to all of you!
There were a lot of memorable moments in my 2014. I visited Jordan for the first time, had a great trip to Chicago in February, got featured on Buzzfeed for the first time, celebrated my first blogiversary in July, spent some wonderful time in Greece, started my Instagram account, and started a YouTube cooking channel.
Besides these things, I invested a great amount of time in building this blog and spent most of the time outside my day job creating new recipes and shooting pictures. The blog has become one of the most important aspects of my life and has brought me unlimited joy.
Here, I want to thank you all for your support. The blog has become bigger, busier, and better in the past year, because of you!
I wish you all a Happy New Year!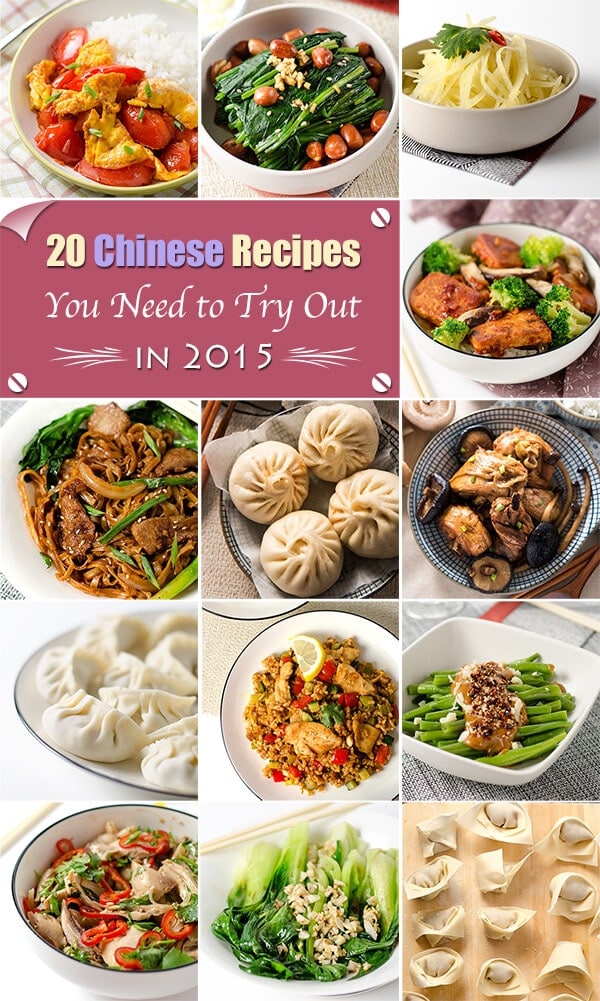 20 Healthy Chinese Recipes You Need to Try Out in 2015
I shared my top 10 recipes of 2014 the other day. Today, I want to share some of my favorite Chinese dishes that you might not have tried or heard of before. The best part, they are super healthy too! If you like to experiment with new ideas and flavors, these are definitely the good choices for you. Here we go:
Appetizer & Snack
A far cry from your typical unhealthy fried chicken, this tender and moist boiled chicken is drizzled with a super hot and numbing savory sauce and accompanied by pungent green onion and citrusy cilantro. And it's healthy.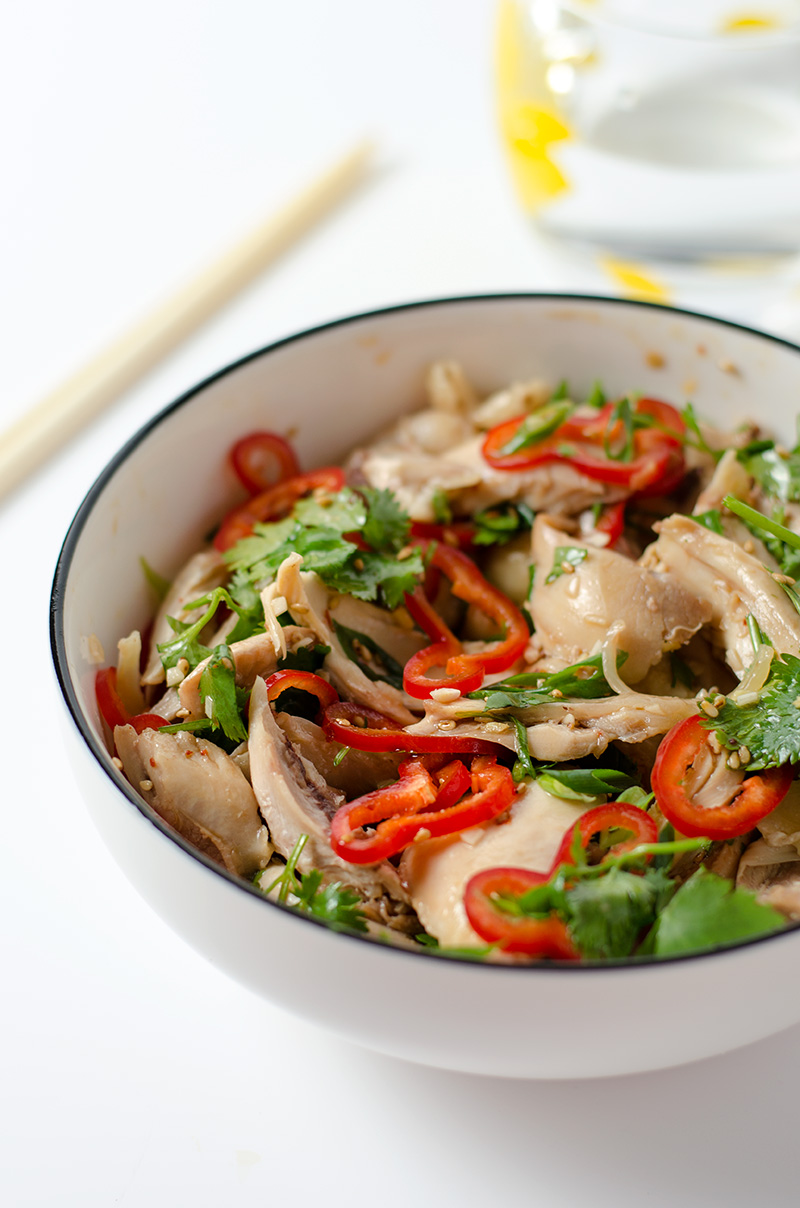 Chinese Spinach and Peanut Salad
Blanched spinach and fried peanuts are served in a gingery vinegar dressing. It's simple, highly nutritious, and easy to cook.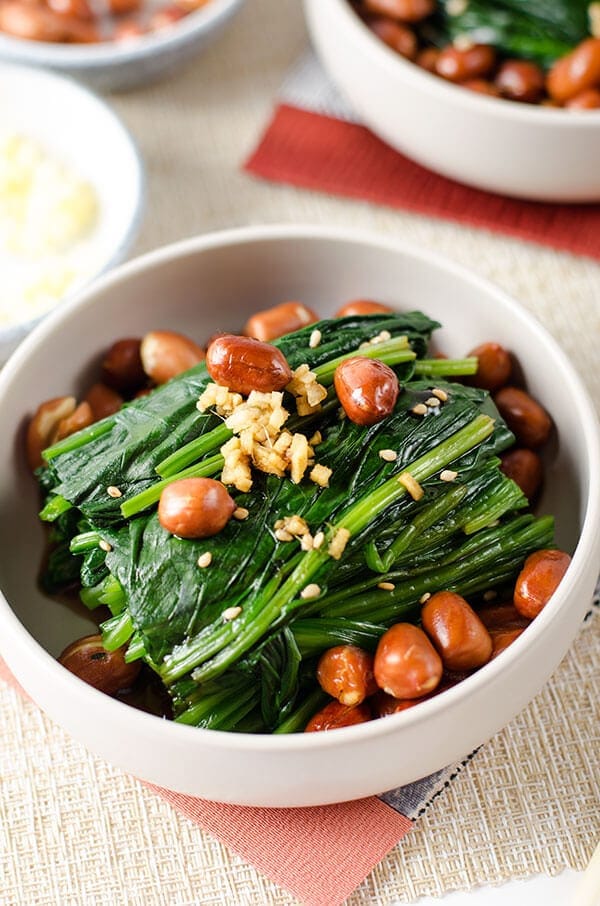 Addictive Kimchi Pork Steamed Bun
The steamed bun is fluffy, springy, and filled with mouthwatering spicy kimchi and moist pork. Learn the trick to creating the BEST filling with only four ingredients!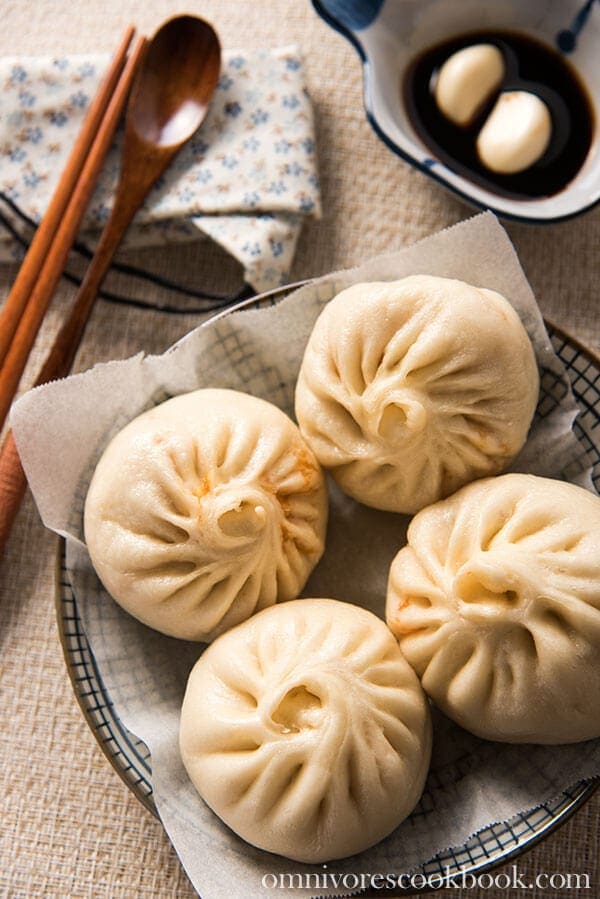 San Xian Potstickers with Pork, Shrimp and Shiitake Mushrooms
A total classic of a dumpling. This recipe comes with a cooking video and thorough step-by-step pictures to walk you through the cooking process.
Plain as it may look, the potato slivers are crisp and infused with a clean, appetizing, and slightly spicy flavor. It is an easy dish that you can finish in less than 30 minutes.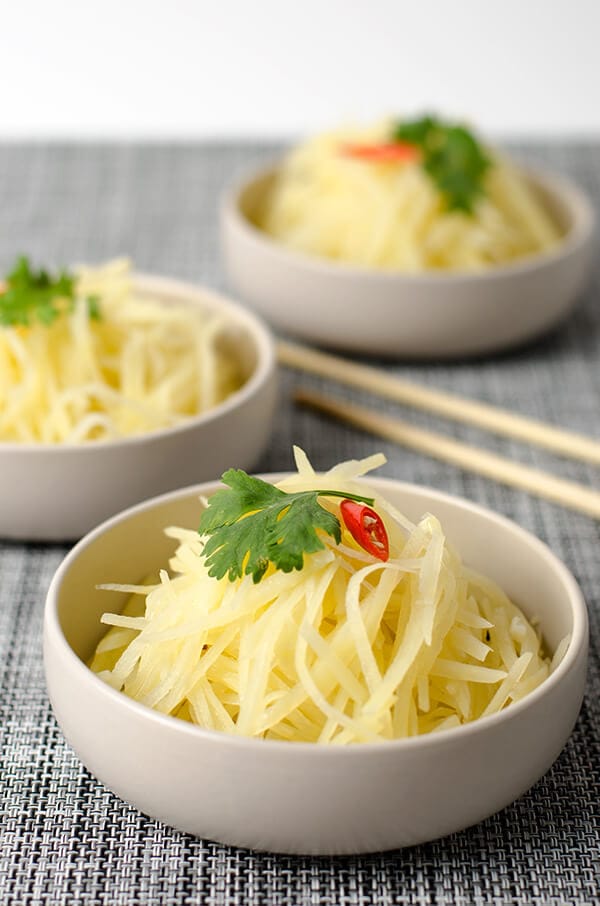 The pork is slow braised for hours in a savory master sauce to get a moist, melt-in-your-mouth texture, with a rich, tangy flavor. It's served in a fluffy flatbread with lemony cilantro and crisp peppers and drizzled with a spoonful of velvety gravy.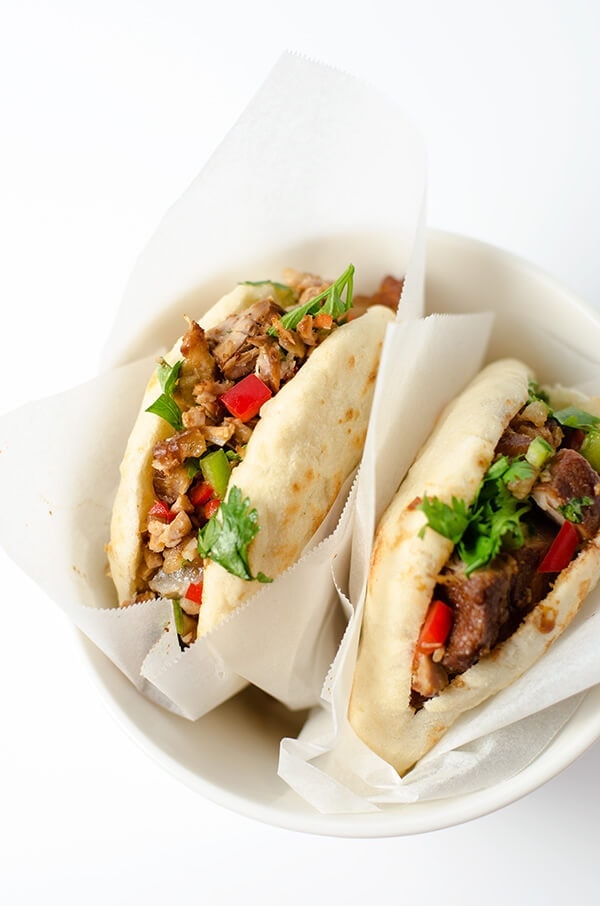 Soup & Stew
Different from the traditional kimchi soup, this recipe uses ground pork instead of pork slices to create flavorful, juicy, and tender meatballs. The soup is so satisfying that you can serve it by itself for dinner.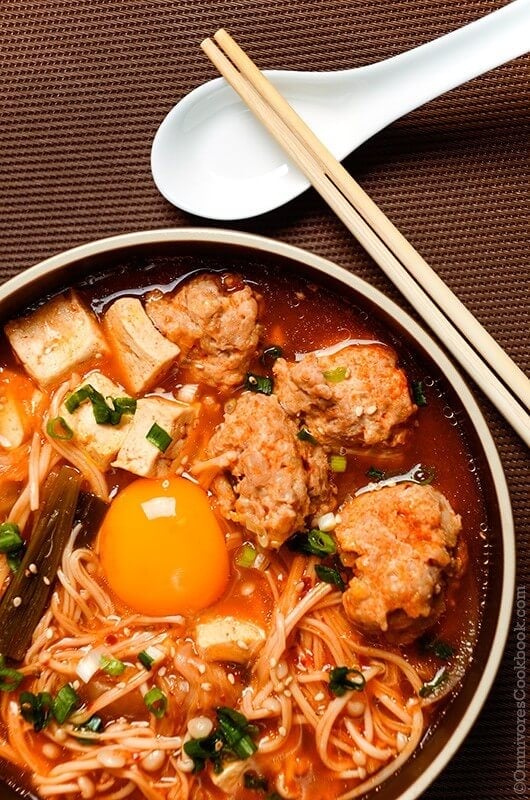 Learn the golden ratio of seasonings and all the tricks to creating a hearty and authentic hot and sour soup.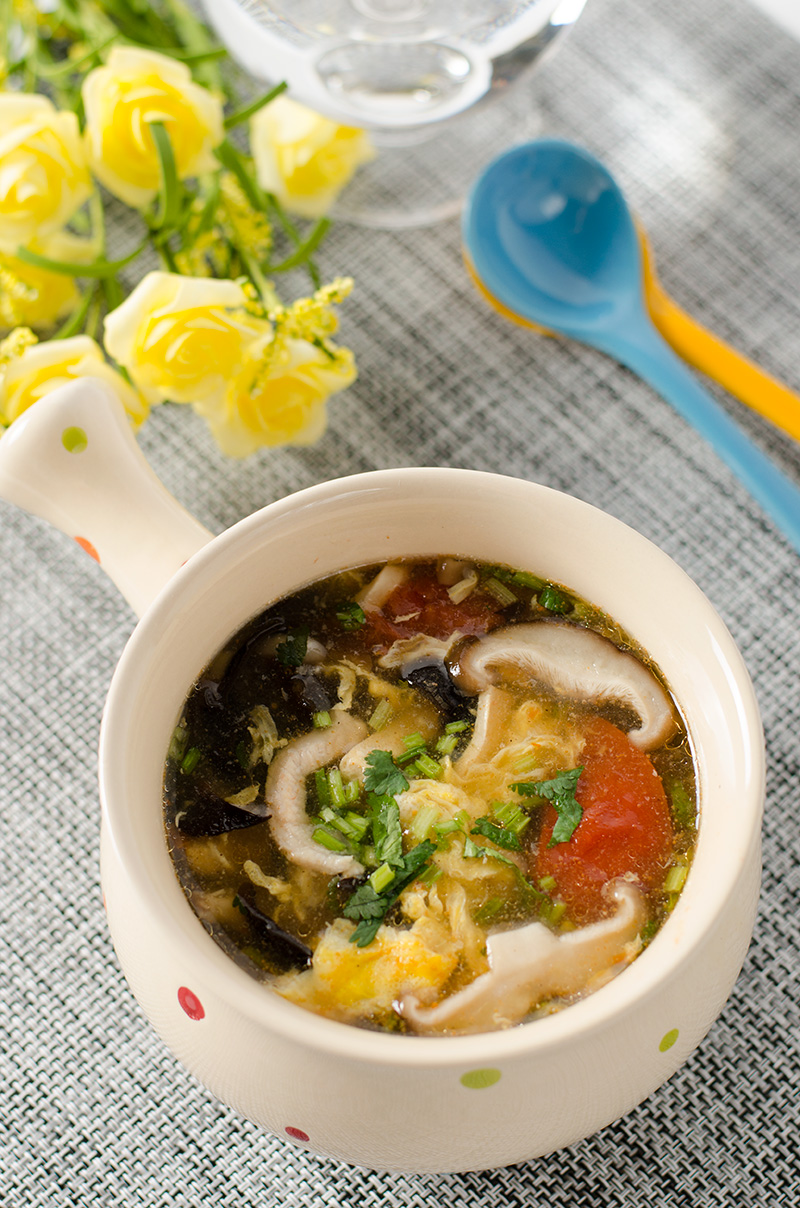 Authentic recipe with tips and a cooking video to teach you how to create a simple, flavorful, and soothing wonton soup.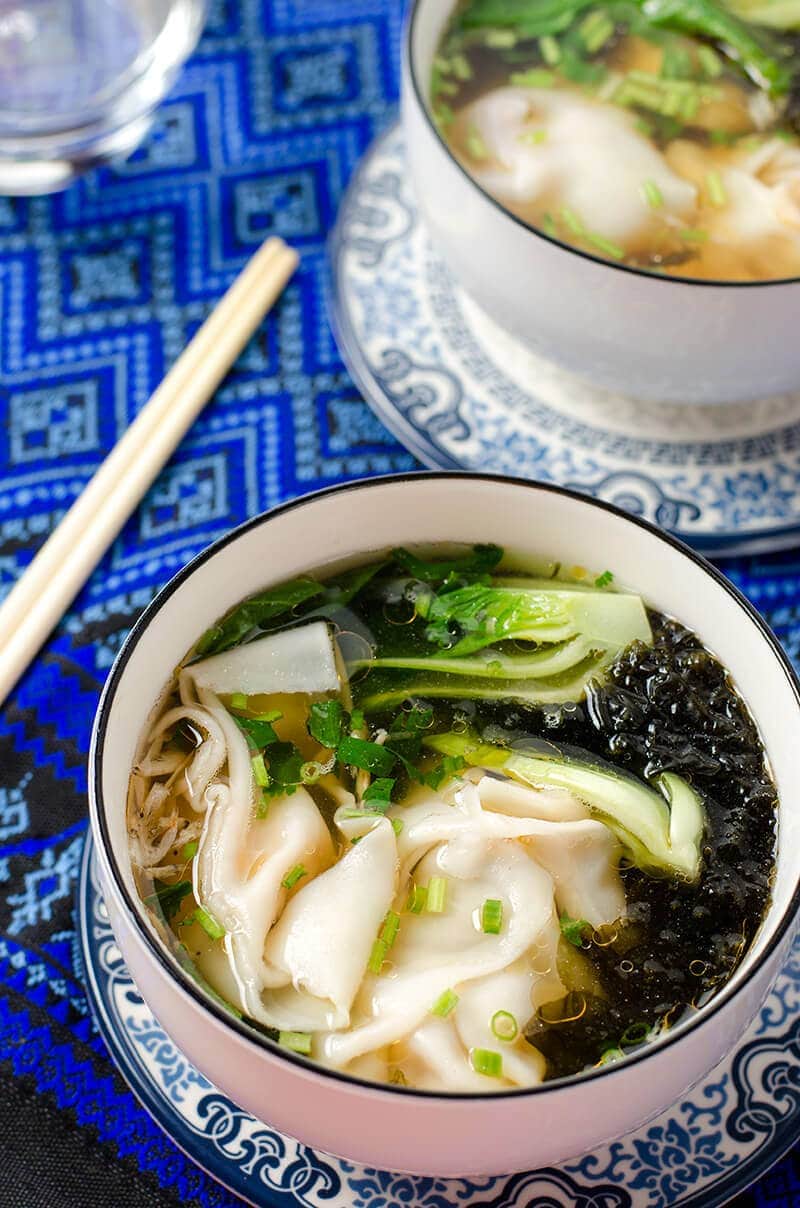 Main
Braised Coca-Cola Chicken Wings
This dish sounds so American, but in reality it's a super popular Chinese dish.  Who doesn't like sweet, savory, and moist BBQ style wings?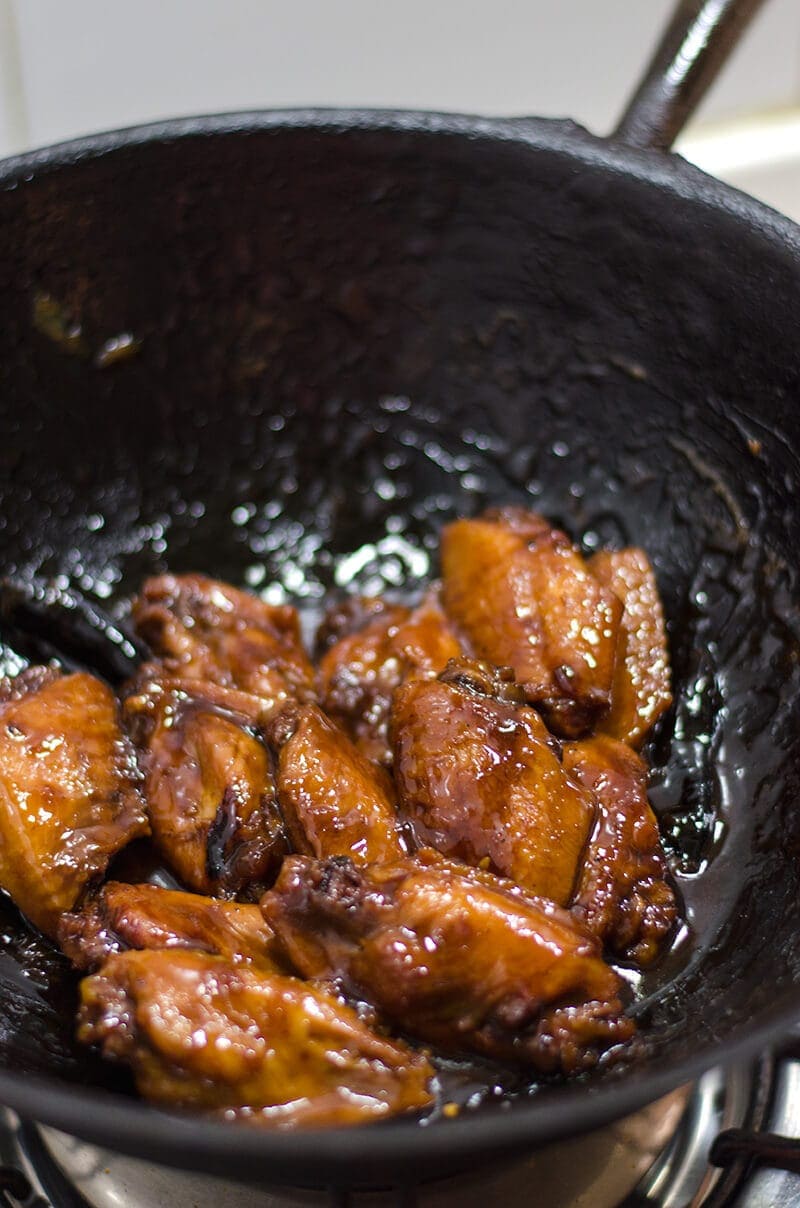 Great news for vegetarian, this sweet and sour tofu tastes even better than sweet and sour pork!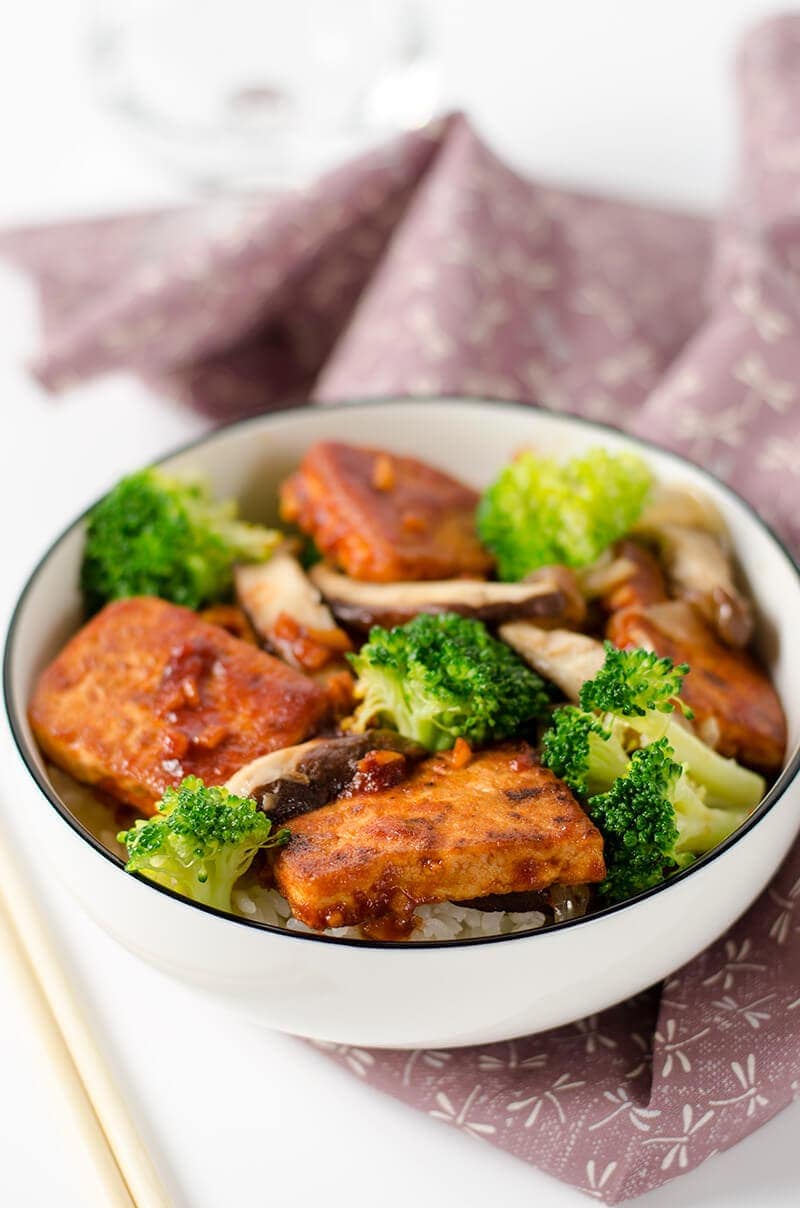 The prep only requires five minutes, and then you can leave it to braise on it's own, and the chicken sauce will be ready in 30 minutes. This is what you should do when you feel lazy, instead of ordering the same old mediocre Chinese delivery.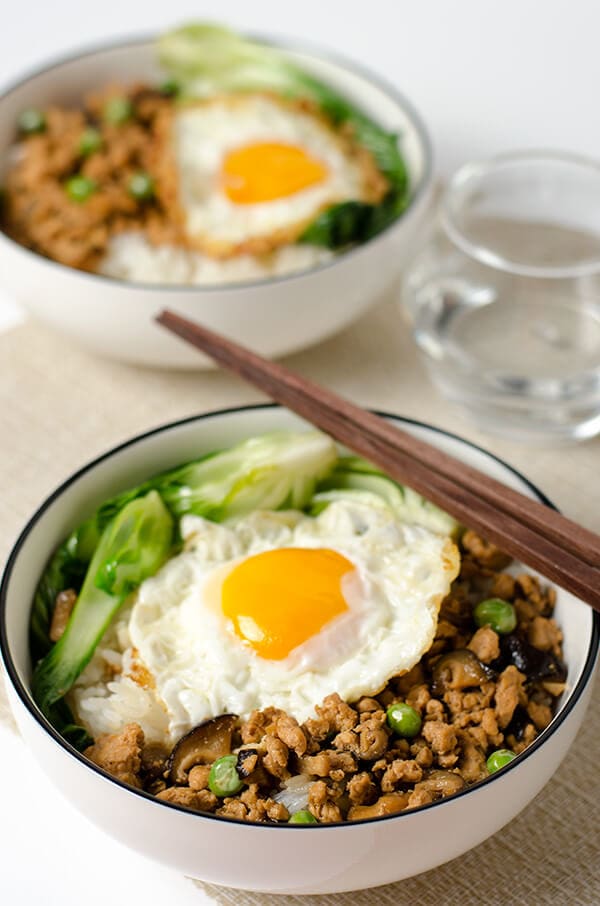 Beef Chow Fun with Chinese Broccoli
I admit this one is a bit tricky to cook, but after you have one bite, you will know the time and energy were totally well spent.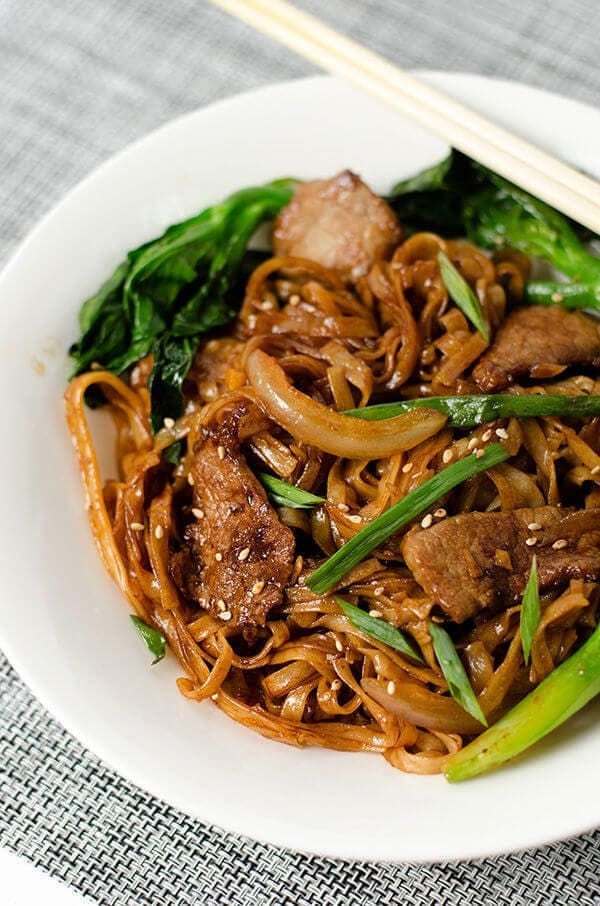 An undiscovered treasure that will get you hooked. The chicken is baked to a beautiful char, then braised in a sweet, savory sauce of peanut, coconut, and peppers.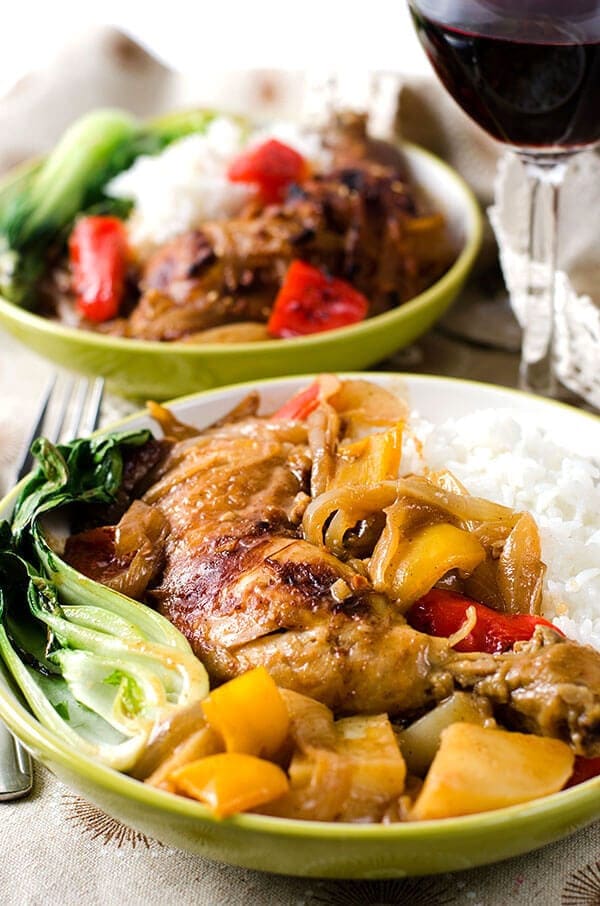 The best and easiest way to turn the leftover rice and beef into a feast.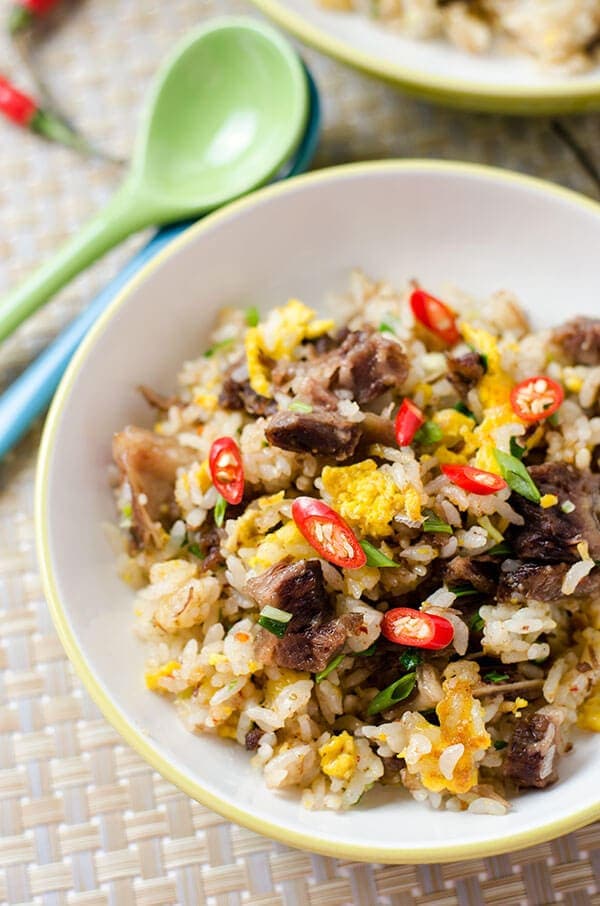 Mom's Best Braised Chicken with Mushrooms
It's a recipe from the Mom's Best series, so there's no doubt. It is the best.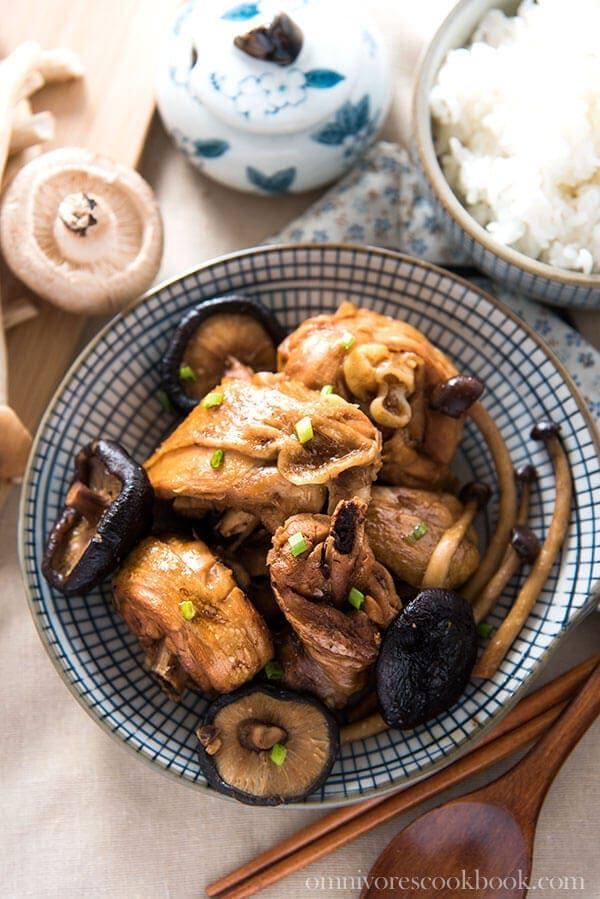 The tender and moist slices of chicken, the slightly charred rice with a tangy flavor of herbs and red curry, and the crispy pepper and cucumber, all coming together on one plate.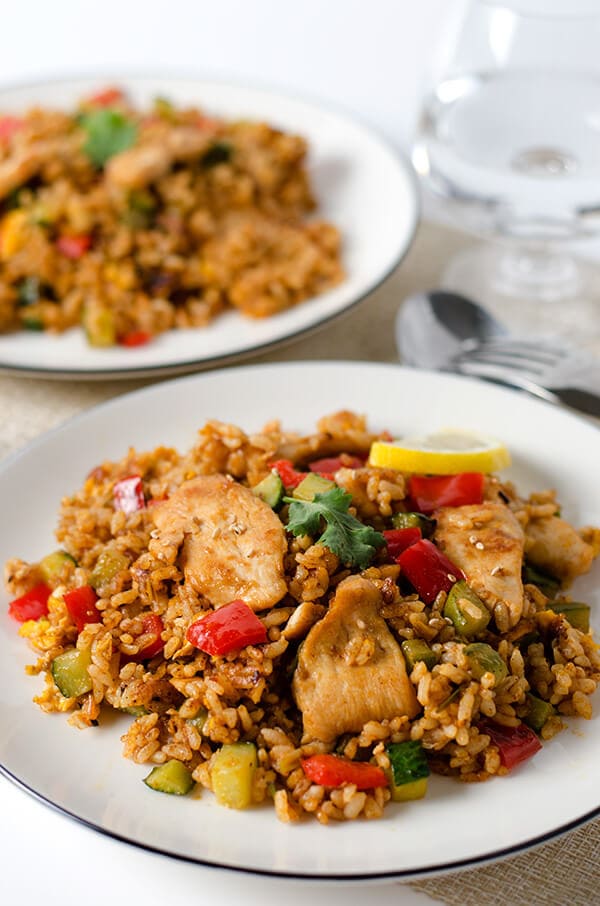 Side
Chinese Style Green Vegetables
Believe or not, you can use three ingredients and ten minutes to cook any green vegetable with this method. Well, almost any vegetable!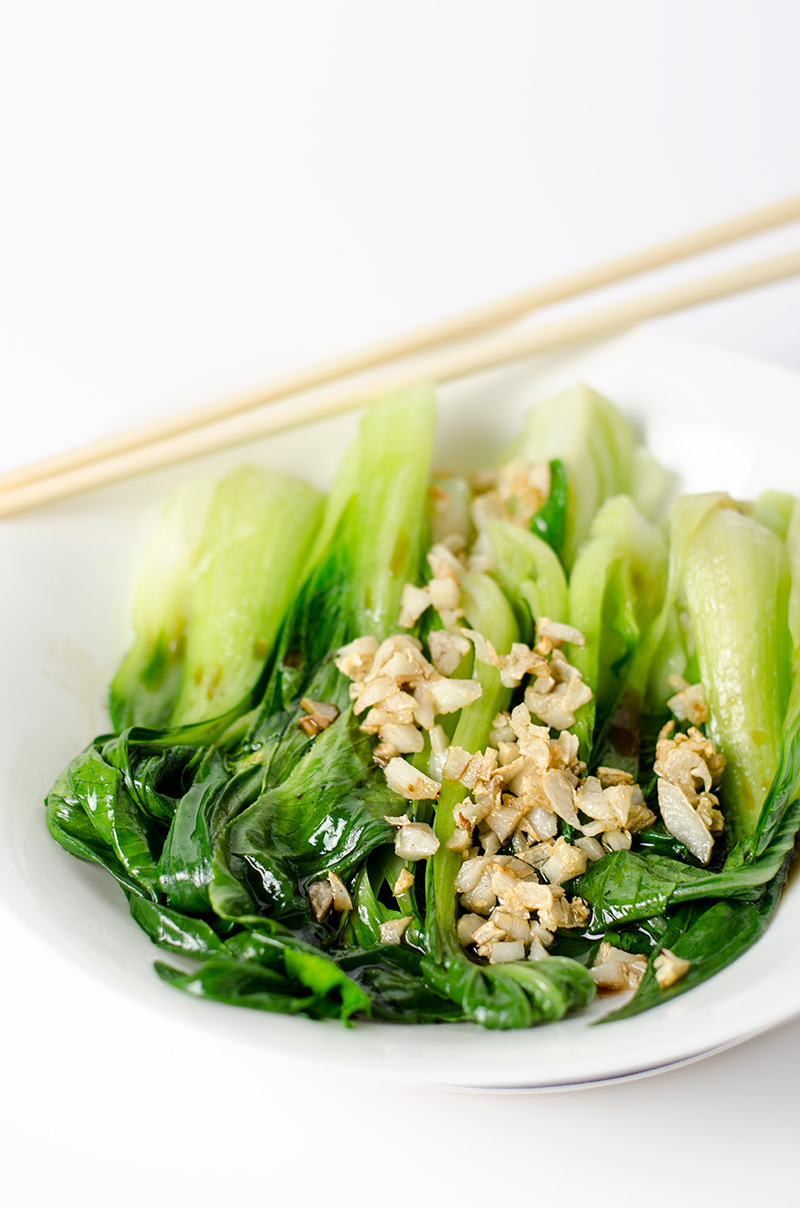 Classic Tomato and Egg Stir-Fry
Tomato and egg is a no-fail combination. So is this dish.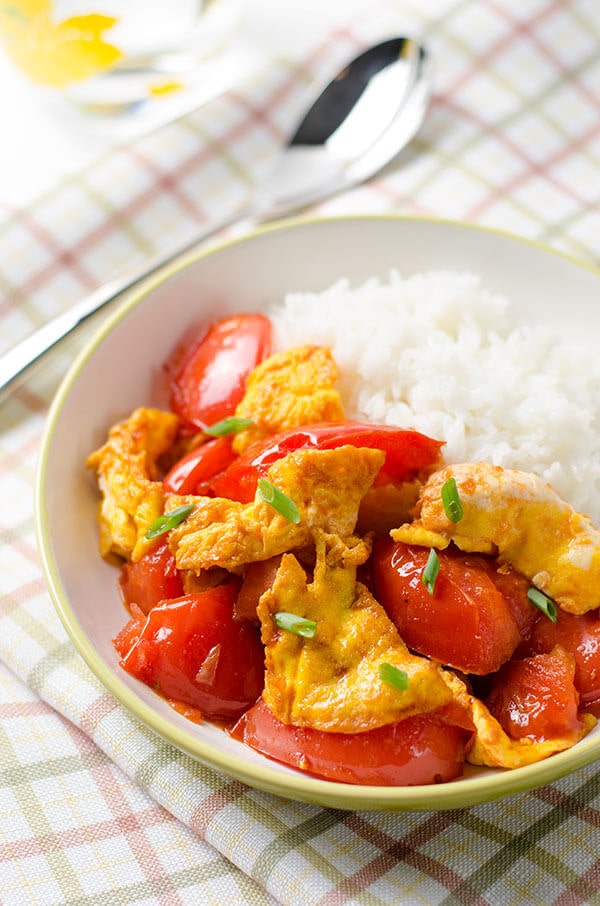 Green Beans with Spicy Peanut Sauce
A smart way to use peanut butter to create a pungent, flavorful, and authentic taste of China.