We're partnering with Vermicular, a modern cookware brand, to give away one set of their Musui-Kamado – a cast iron induction cooker! This giveaway is open to those in the US and one winner will be selected.
With Chinese New Year coming up next week, we're kicking off January by giving away one Vermicular Musui-Kamado, which can be used as a rice cooker, hot pot, a slow cooker, or a dutch oven.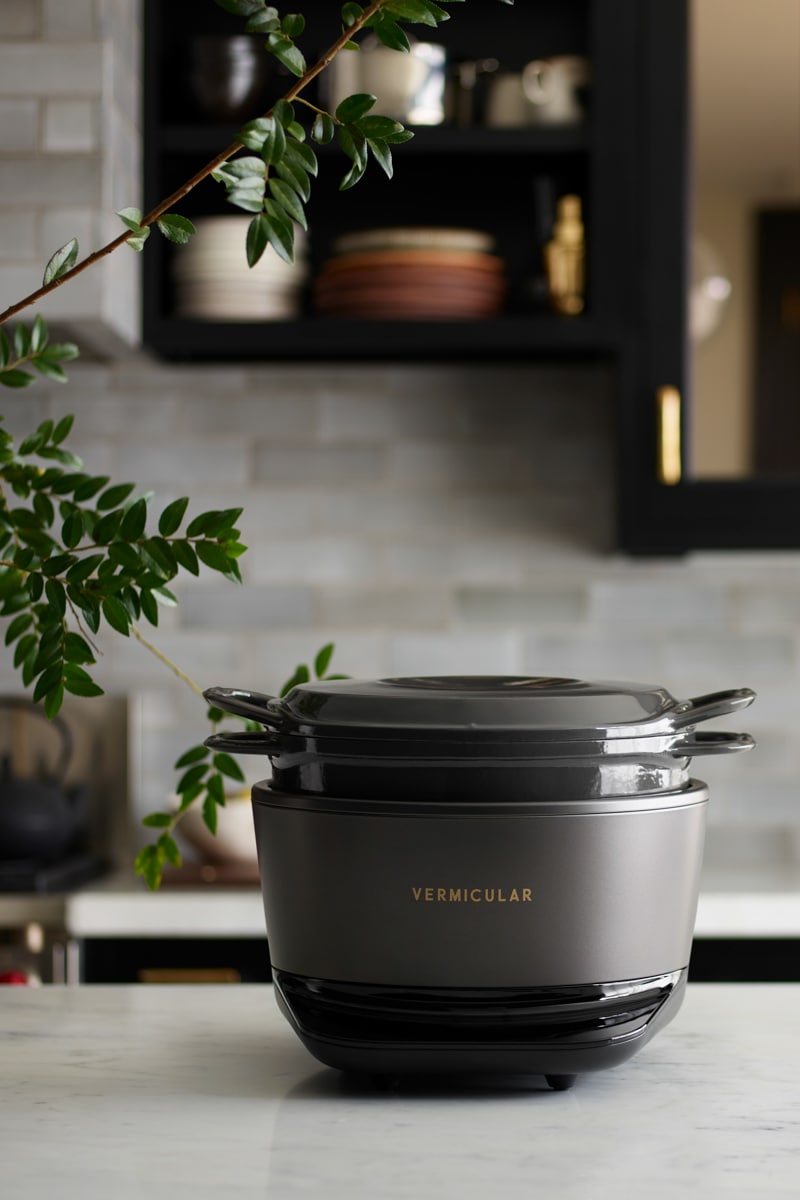 About Vermicular
Through 80 years of craft and a deep appreciation for the natural exquisiteness of ingredients, Vermicular is elevating home cooking into an art form which chefs of all levels can delight in.
For Vermicular, it's a signature to what makes their cookware remarkable. Vermicular graphite iron is a unique material, known for being difficult to manipulate and for having the hybrid characteristics of exceptional heat conduction and durability. They created a new alloy from this iron that allowed them to improve the enamel process. It helped make them singular in the cookware space, thus they honor it through their name.
At Vermicular, creating cookware that seals in the most nutritious properties of an ingredient is incredibly important. This focus on health extends beyond cooking and to the actual design of the cookware. All Vermicular cookware is cadmium and lead-free, so you can enjoy it daily without worry.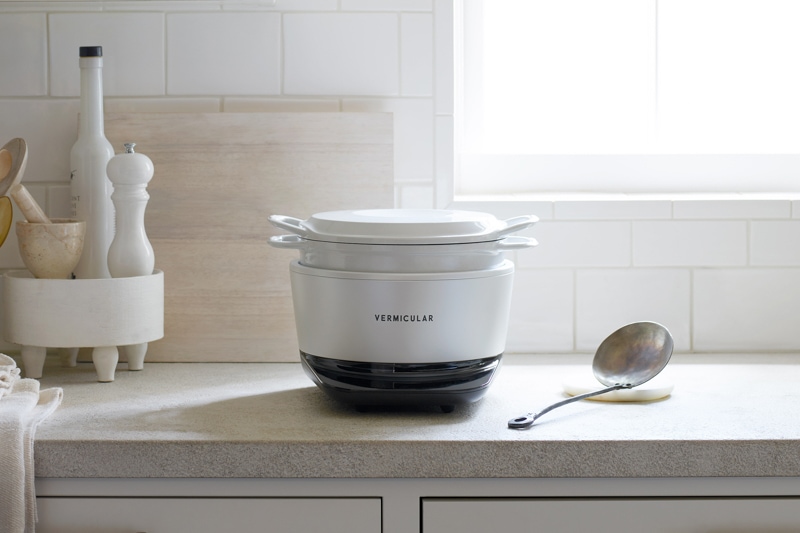 The Prize
The winner will receive a precision-machined cast iron pot (Musui) + Three-dimensional induction stove (Kamado) (Value $670). The precision seal of their enameled Japanese cast iron, perfect heat distribution from three-dimensional induction, and precision temperature control unite to help you create an array of masterfully crafted dishes with ease. Sear, musui "waterless" cook, steam-roast, braise, and precision cook—from sous-vide to perfect rice—all in one clean design.
Check out my chicken udon soup to see how I used the Musui-Kamado in my own kitchen. I use it to host hot pot parties all the time. The enameled cast iron pot is beautiful and can be used on the stovetop by itself.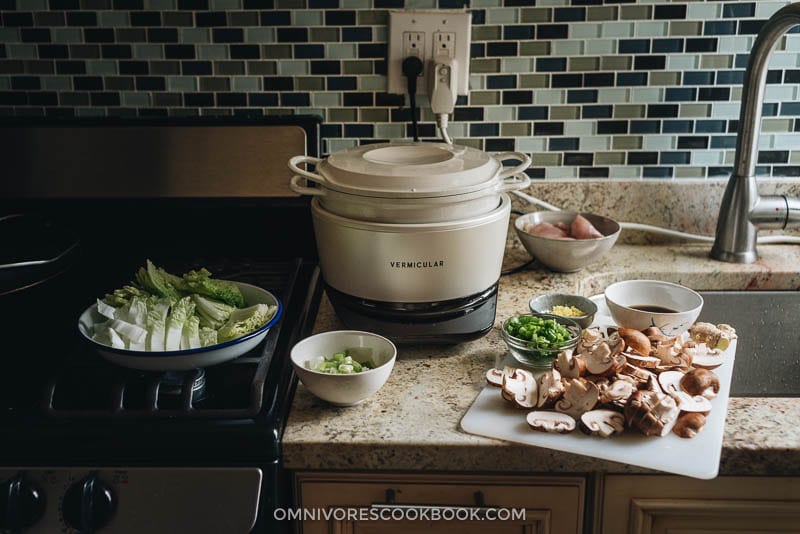 Special discount for Omnivore's Cookbook readers
Vermicular is offering Omnivore's Cookbook readers a $100 discount on the Musui–Kamado.
Discount code: OMNI23 (Valid from Jan 14 to Jan 20, 2023)
Just use the code at checkout.
Giveaway rules
This giveaway will be open from Jan, 14th 2023 and will close on Jan19th at 11:59 pm EST.
This giveaway is open to US residents only.
One winner will be selected via the Pick Giveaway Winner plugin and contacted via email. Please include a valid email address in the email address entry box (Your email address won't appear on the website).
The winners are required to respond within 48 hours to claim the prize.
How To Enter:
Ticket 1 (Required): Subscribe to the Vermicular newsletter and leave a comment below on this post. (Your email for the comment entry has to match your email address in my Email Newsletter Subscription mailing list.)
Ticket 2 (Required): Subscribe to the Omnivore's Cookbook Newsletter if you haven't already, and leave a separate comment below on this post. (Your email for the comment entry has to match your email address in my Email Newsletter Subscription mailing list.)
Good luck and I hope you win!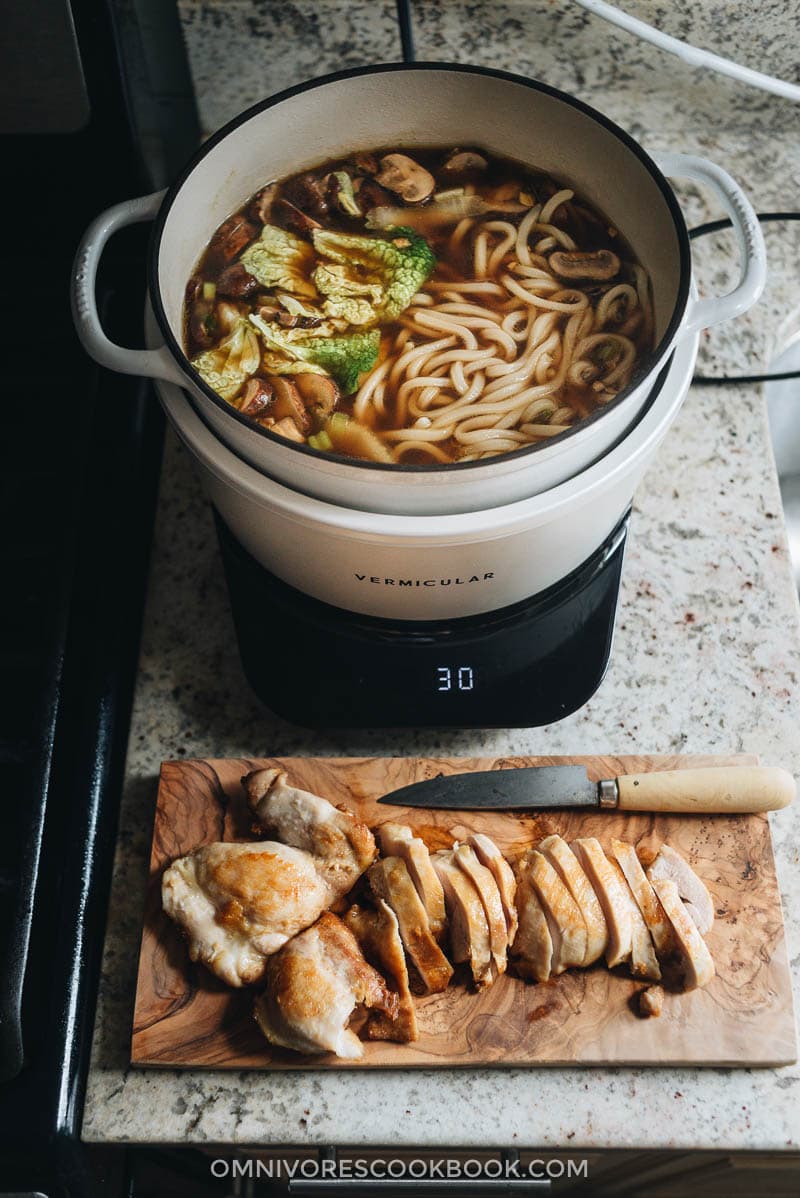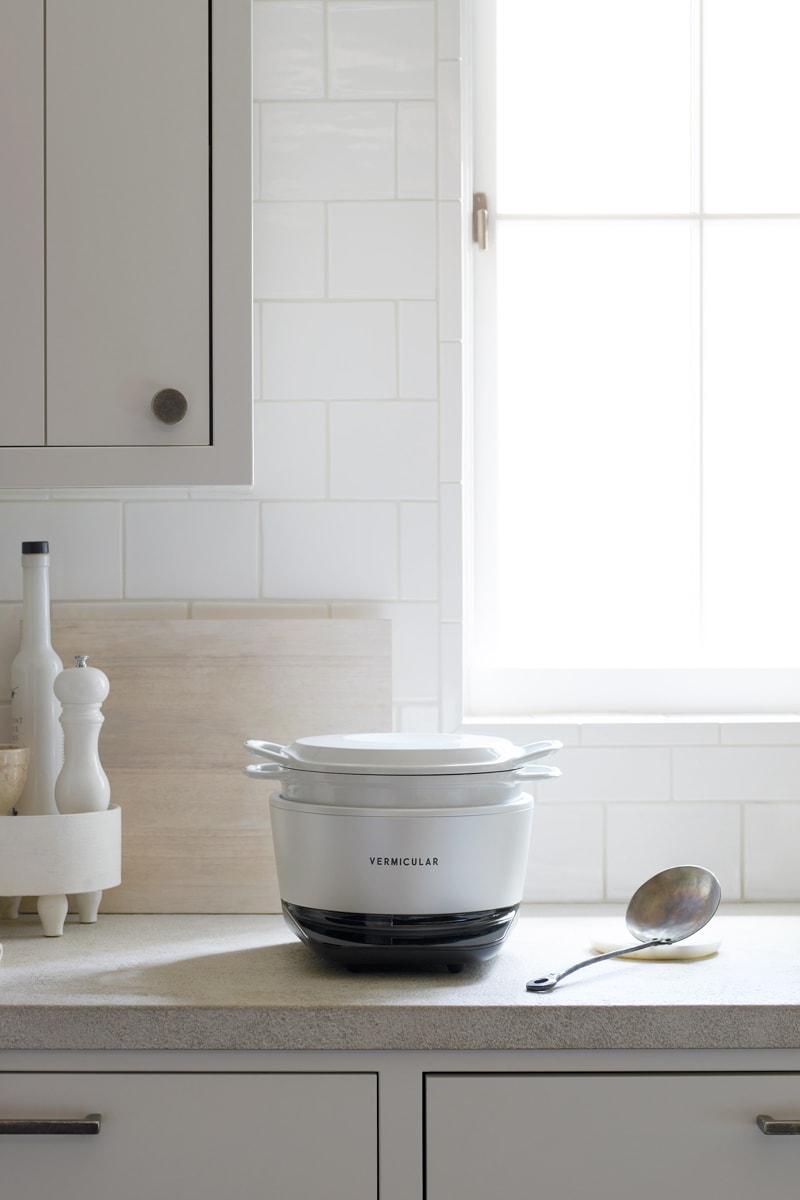 Winner announced
The winner is: Gina
Congratulations!