We're giving away three beautiful De Buyer Carbon Steel pans to three lucky winners.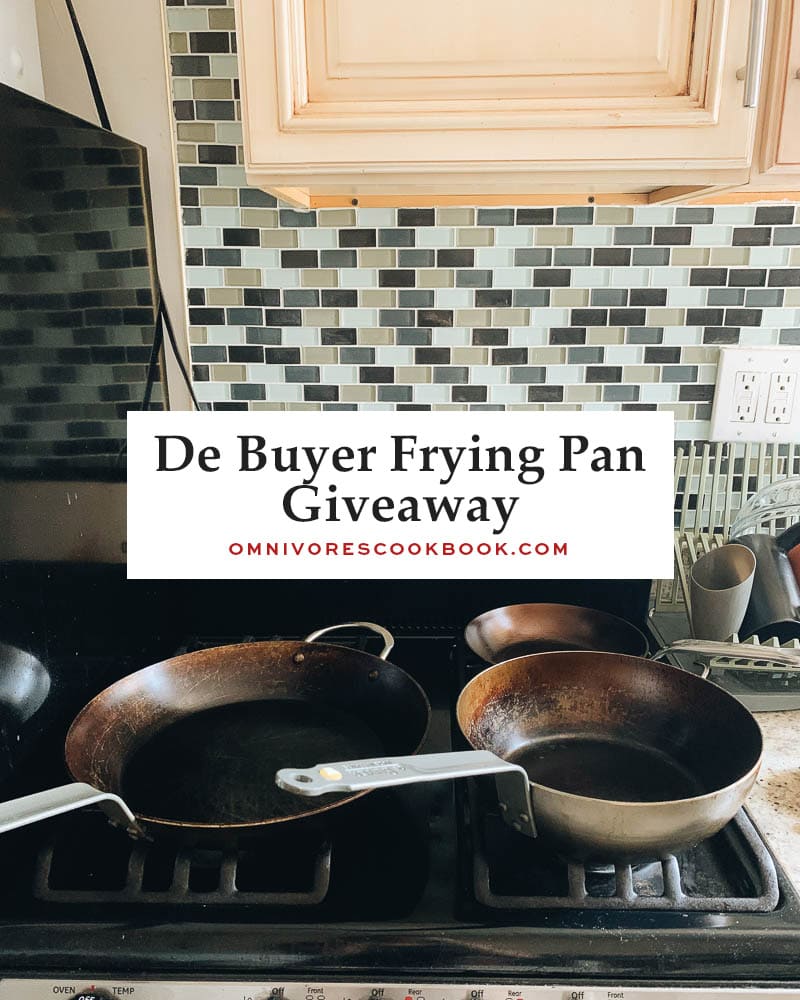 Carbon steel pans are essential when it comes to Chinese cooking. Today I'm partnering with De Buyer to give away three beautiful pans to 3 lucky readers of Omnivore's Cookbook.
Chinese cooking often requires a very hot pan. A carbon steel pan is a great option because (1) it's a safer choice since it's made from just metal without any toxic coating. (2) it holds heat well but is lighter than a cast iron pan. I personally prefer a carbon steel pan over a traditional wok because it has a larger contact surface with the stove, which means you'll be able to heat up your pan better on an electric stove. Plus, when you use a taller carbon steel pan, it functions like a flat-bottomed wok.
A carbon steel pan is low-stick once seasoned, and quite non-stick for most types of food after you've used it for a while. It retains heat especially well in a home kitchen where the stove is not as powerful as a commercial stove. If you know how to take care of your pan, it will last forever.
I'm excited to host this giveaway today so it can be your turn to experience a great pan that makes better food in your own kitchen.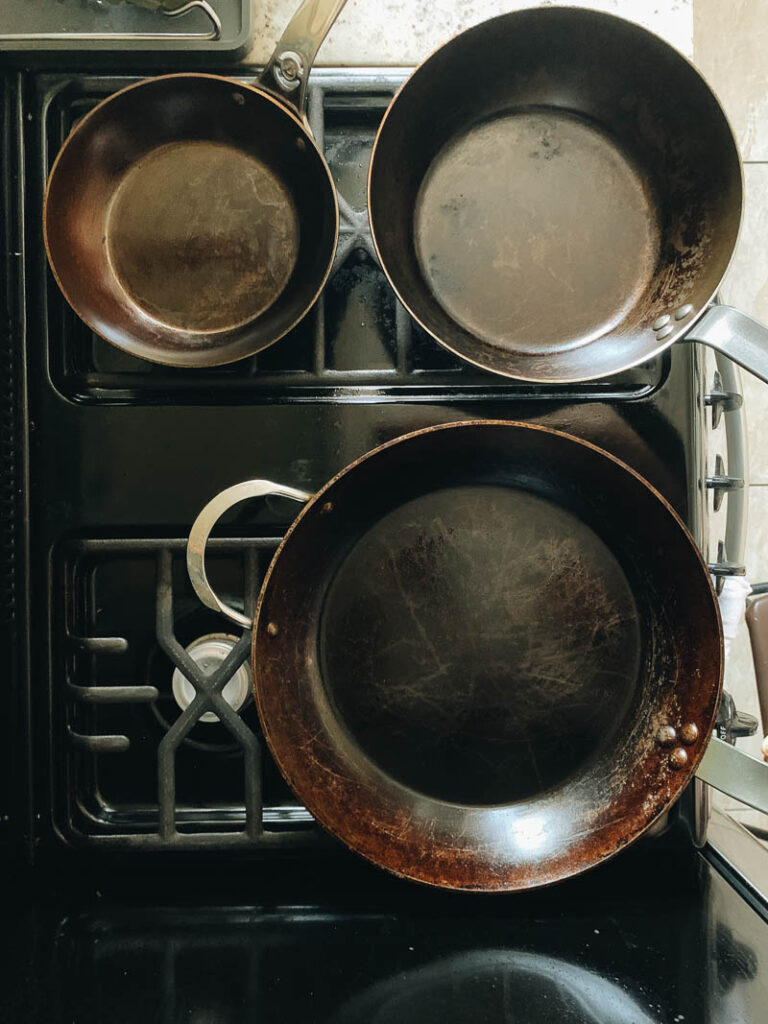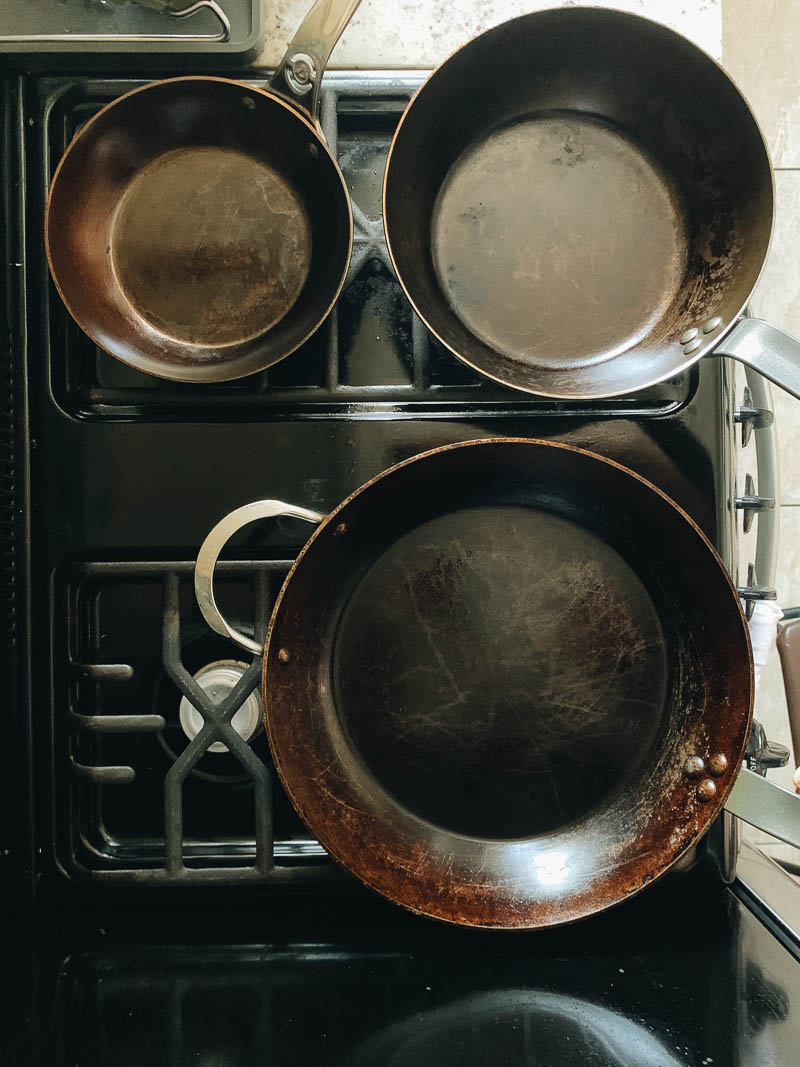 About De Buyer
De Buyer is French brand that has made all their pans by hand in Ballom Des Vosges since 1830. Around 200 years ago, De buyer was producing cutlery in a small smithy in Val d'Ajol from metals mined locally. Working with culinary professionals to develop industry knowledge and produce 'true' utensils, they aimed to stay ahead of the curve when it came to technical development and are the only manufacturer to work with a range of materials (steel, coated aluminum, stainless steel, copper, etc.) corresponding to the different cooking methods that characterize traditional French cuisine. Through the passage of time, de Buyer has been a constant inovator, from creating the first high pressure cooker to their celebrated perforated tart rings.
More on carbon steel pans
Since I moved to the US, I've changed up my cooking habits and have been experimenting with different cookware. After cooking with an electric stove in Austin for three years, now I'm cooking with a weak gas stove in my New York apartment. My De Buyer 12" carbon steel pan has been one of the most important pans in my kitchen because it performs very well with all the different setups that would normally make Chinese cooking more difficult.
Cooking with a carbon steel pan is quite similar to cooking with a cast iron pan, but it's lighter and easier to handle. Plus, the sloped shape of a carbon steel pan is more suitable for tossing food.
In my previous posts, I explained why a carbon steel pan is perfect for making stir fries, how to season a carbon steel pan, and how to clean and take care of it. Check out these posts if you want to learn more about carbon steel pans.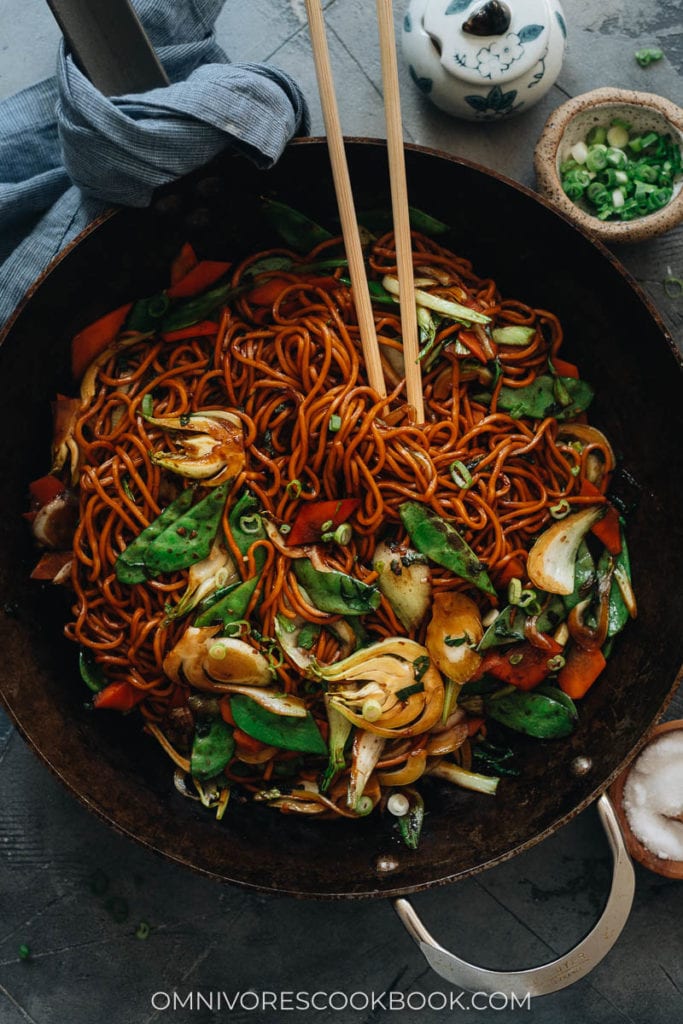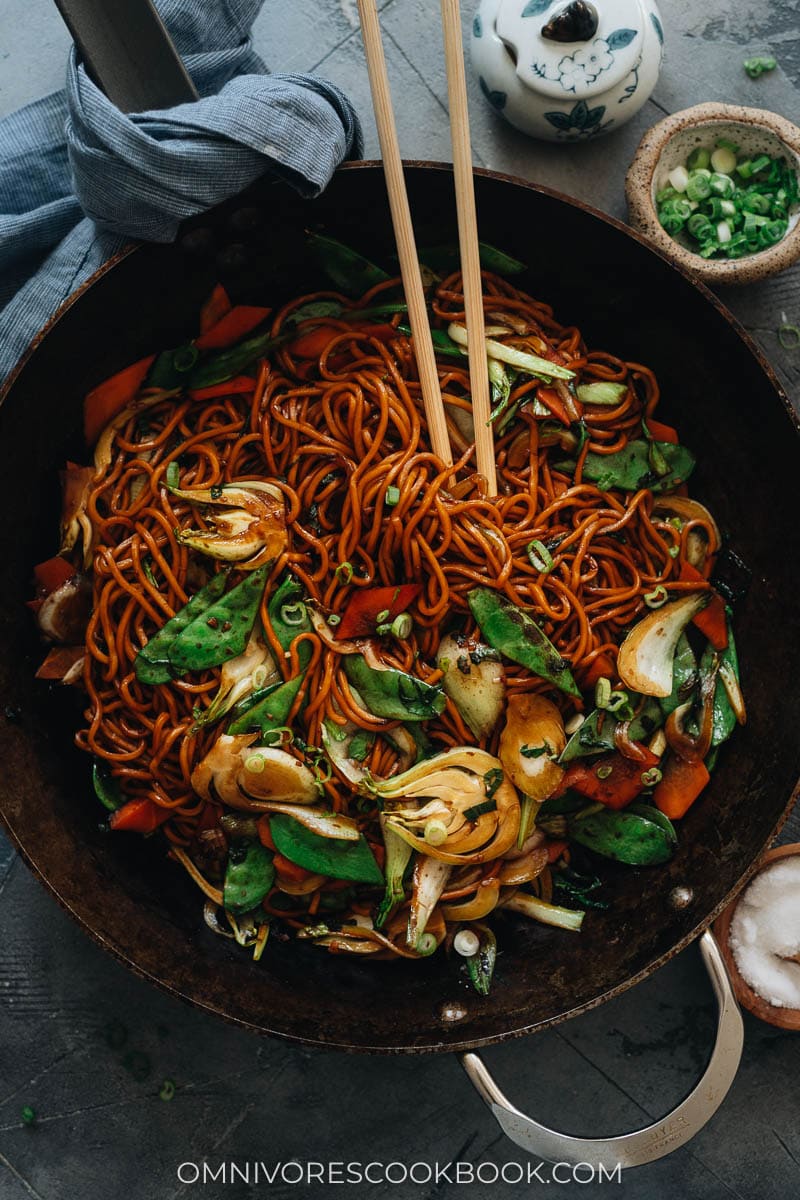 Enter to win a De Buyer Carbon Steel Pan
I'm givinging away three De Buyer Carbon Steel pans:
This giveaway will be open from August 11th 2020 and will close on August 20th at 11:59 pm EST.
This giveaway is open to US residents only.
Three winners will be selected via Pick Giveaway Winner plugin and contacted via email so please include a valid email address in the email address entry box (Your email address won't appear on the website).
The winners are required to respond within 48 hours to claim the prize.
How To Enter:
Ticket 1 (Required): Follow De Buyer on Instagram and let us know "what type of pan do you use most frequently?" in a separate comment below on this post.
Ticket 2 (Required): Subscribe to the Omnivore's Cookbook Newsletter if you haven't already, and leave a separate comment below on this post. ( Your email for the comment entry has to match your email address in my Email Newsletter Subscription mailing list.)
Ticket 3 (Optional): Follow Omnivore's Cookbook on Instagram and leave a separate comment at the bottom of the giveaway post.
Ticket 4 (Optional): Follow Omnivore's Cookbook on Pinterest and leave a separate comment at the bottom of the giveaway post.
Ticket 5 (Optional): Follow Omnivore's Cookbook on Facebook and leave a separate comment at the bottom of the giveaway post.
You will have a total of five tickets for a chance to win this amazing prize.
Winners announced!
Jocelyn, Joe, and Tyan, Congratulations for winning the giveaway!