To celebrate the upcoming holidays, I'm partnering with The Mala Market to give away three copies of my cookbook Chinese Homestyle, and one set of the Mala Market Chinese Pantry Set! This giveaway is open to those in the US and three winners will be selected.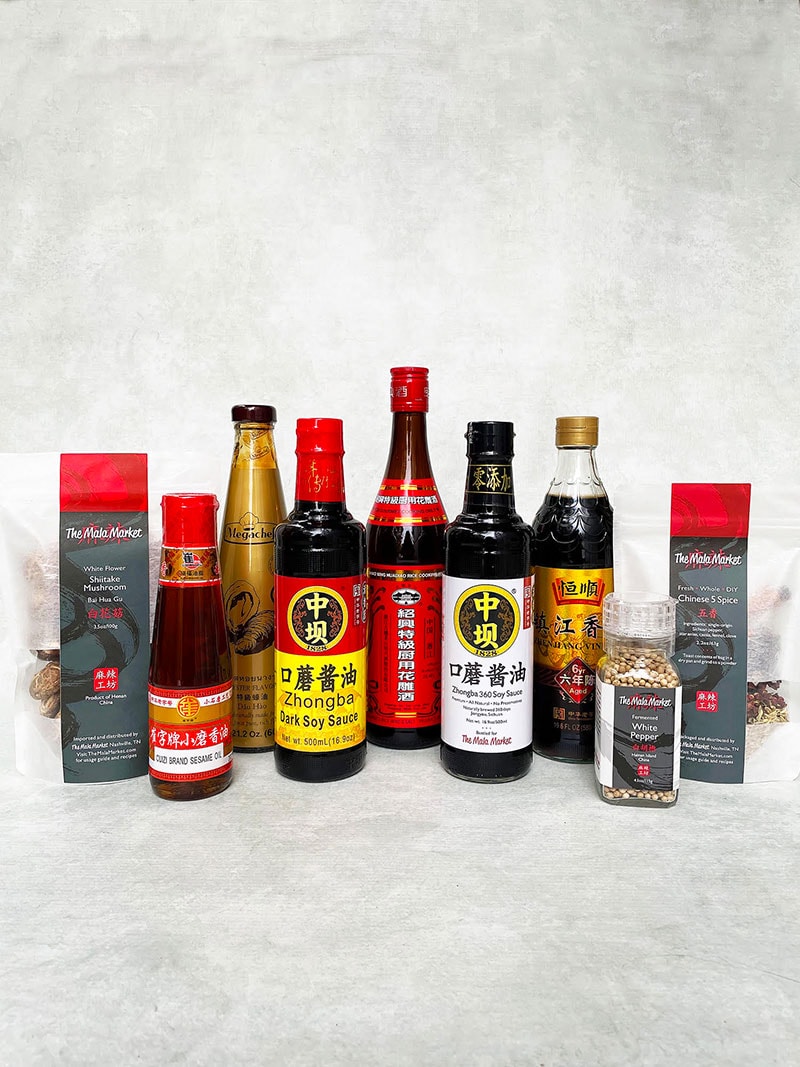 Over the years I have constantly used products from The Mala Market for my daily cooking, from dried chili peppers and Sichuan peppercorns to many other sauces. Their products are some of the best you can find in the US, with maximum freshness guaranteed. I'm so excited to partner with them for this giveaway. Once you have the Chinese essentials pantry kit, you will be able to make many of the most delicious Chinese recipes.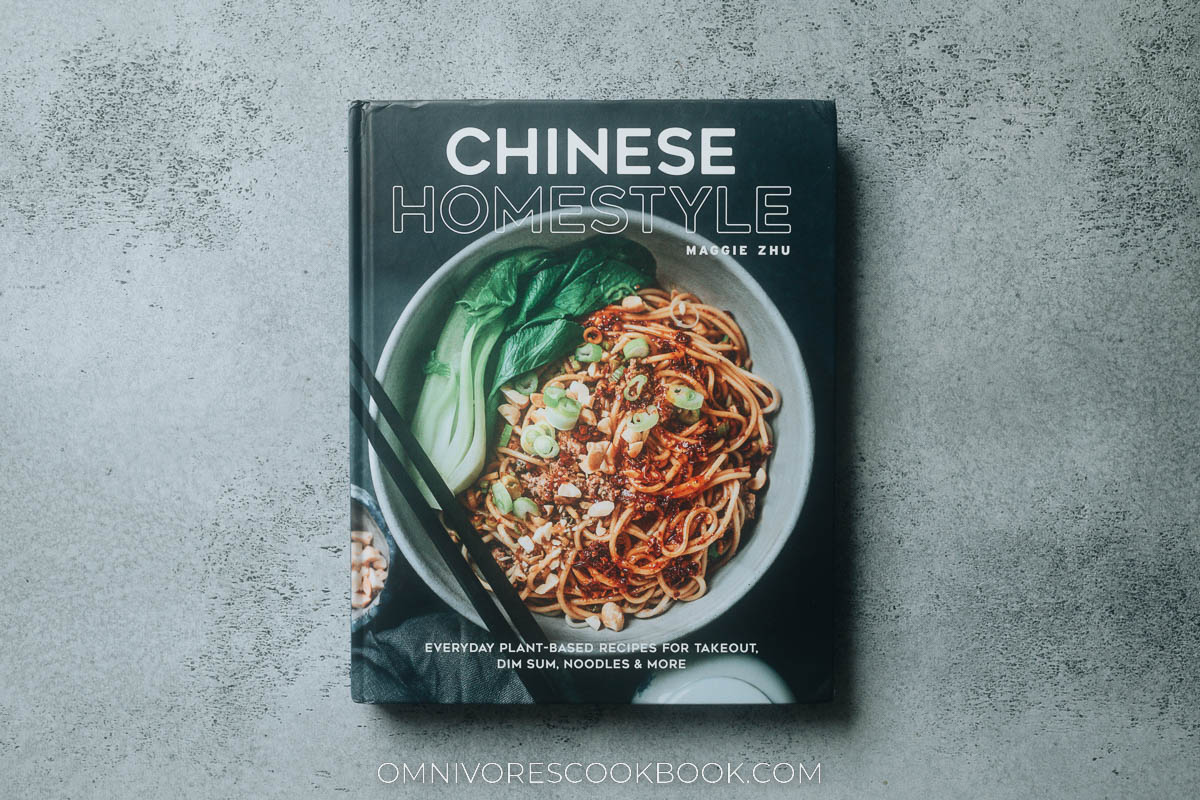 What's included in the giveaway
The giveaway includes:
Three copies of Chinese Homestyle, my latest cookbook, one for each winner.
The first prize will also receive a set of Chinese Essentials Pantry from The Mala Market.
The Chinese Essentials Pantry includes 9 full-size premium Chinese sauces and spices.
Zhongba Light Soy Sauce: The light soy sauce is naturally brewed for 360 days and needs zero additives to produce its unrivaled flavor.
Zhongba Dark Soy Sauce: Frequently used in stir fries and braised dishes to add color and additional salty-sweet umami, Sichuan's famous Zhongba brand is one of the best.
Mega Chef Oyster Sauce: A gluten-free version with no additives from Thailand that is favored by many chefs and cooks for its subtlety. (NOTE: this ingredient contains oyster and it is not vegan)
Heng Shun Chinkiang vinegar: Heng Shun is one of the most famous makers of Chinkiang vinegar, and it's my mom's (and my) favorite. This handmade version has been aged 6 years, for extra depth and richness.
Hua Diao Shaoxing Wine: A key ingredient in Chinese cooking and is used in almost every dish, Hua Diao designates the best of the Shaoxing cooking wines.
Cuizi Roasted Sesame Oil: This sesame oil from Shandong is stone-ground at a small mill in a process that banishes the sharpness and retains the nutrients.
The Mala Market Shiitake Mushrooms: A source of umami to add the depth of flavor, especially in vegetarian cooking. The Mala Market has top quality mushrooms with cracked caps that make them resemble flowers.
The Mala Market Five Spice Blend: the blend comprises whole spices, allowing you to grind the powder yourself for maximum freshness.
The Mala Market Fermented White Pepper: The whole peppercorns are packaged in an oversized glass grinder to guarantee freshness.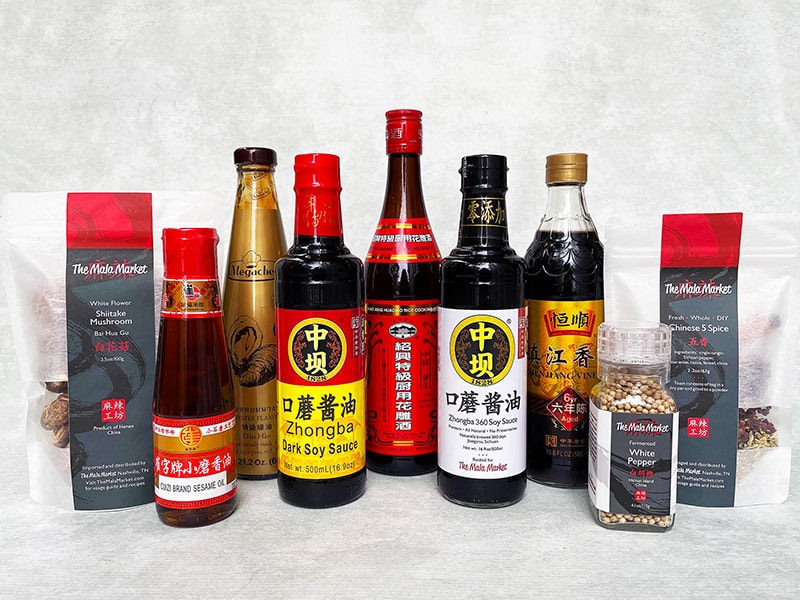 About The Mala Market
The Mala Market is America's source for premium and hard-to-find Sichuan ingredients, a curated selection of Chinese pantry essentials, and instructional Chinese pantry collections.
Their mission is to make your Chinese cooking taste like it would in China by importing traditional, artisanal Sichuan ingredients, most of which have never been available in the U.S.
Cultivating relationships with and sourcing directly from producers — cutting out all the middlemen — allows them to guarantee authenticity, quality, safety, and freshness, and also makes it possible for us to learn and share product knowledge directly from the producers.
About the Chinese Homestyle cookbook
In Chinese Homestyle, I share 90 foolproof plant-based recipes that pack all the flavor and none of the meat. Building on a foundation of plant-based and vegetable-forward dishes found in Chinese cuisine, these umami-rich recipes are inspired by the comforting, everyday dishes I grew up eating in northern China and discovered in my travels throughout the country, along with takeout favorites I became familiar with after moving to the United States.
Made with fresh ingredients and minimal oil and sugar, the salads, soups, stir-fries, braises, dumplings, and more are not only delicious, but also demonstrate the impact of aromatics, the benefits of using homemade sauces and condiments, how to cook tofu for maximum flavor and texture, and versatile cooking techniques.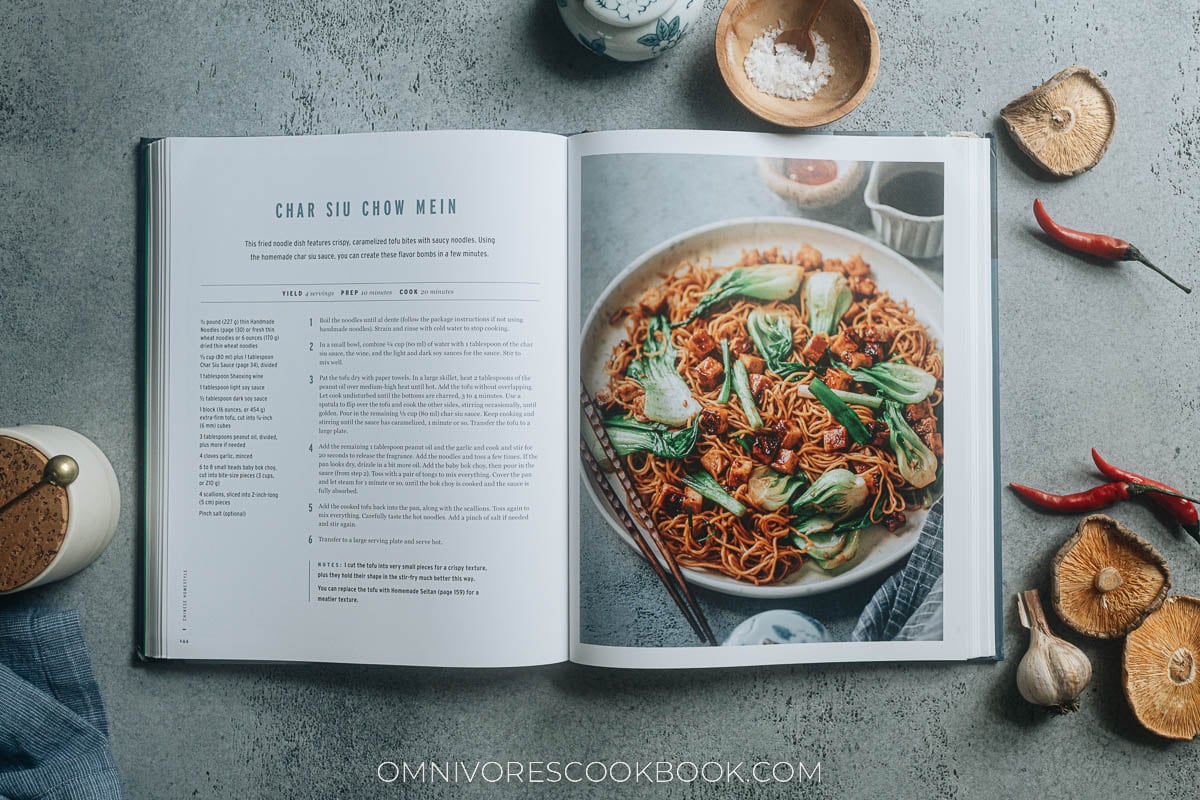 Special discount for Omnivore's Cookbook readers
The Mala Market is offering Omnivore's Cookbook readers a 10% discount on the Chinese Essentials Pantry Collection. Discount code: ChineseHomestyle
The discount code will be valid until November 20, 2022.
Giveaway rules
This giveaway will be open from November 12nd, 2022 and will close on November 20th at 11:59 pm EST.
This giveaway is open to US residents only.
Three winners will be selected via the Pick Giveaway Winner plugin and contacted via email so please include a valid email address in the email address entry box (Your email address won't appear on the website). Each winner will receive a copy of my Chinese Homestyle cookbook. The frist prize will also receive a set of the Mala Market Chinese Essential Pantry.
The winners are required to respond within 48 hours to claim the prize.
How To Enter:
Ticket 1 (Required): Follow @TheMalaMarketllc on Instagram and leave a separate comment at the bottom of the giveaway post.
Ticket 2 (Required): Subscribe to the Omnivore's Cookbook Newsletter if you haven't already, and leave a separate comment below on this post. (Your email for the comment entry has to match your email address in my Email Newsletter Subscription mailing list.)
Ticket 3 (Optional): Follow @omniovorescookbook and leave a separate comment at the bottom of the giveaway post.
You will have a total of three tickets for a chance to win these amazing prizes!
Winners announced
The winners are:
Mel Reusche (1st prize)
Amy Campbell
Carol Chang
Congratulations!