The days are getting shorter and the weather is cooling down, but I'm excited about the holiday season! I shared a holiday gift guide a few years back and this year I'm bringing it back. I wanted to share some of the products I have discovered and enjoyed using personally in recent years. I hope you can find something you like and bring joy to your friends and family. Happy shopping!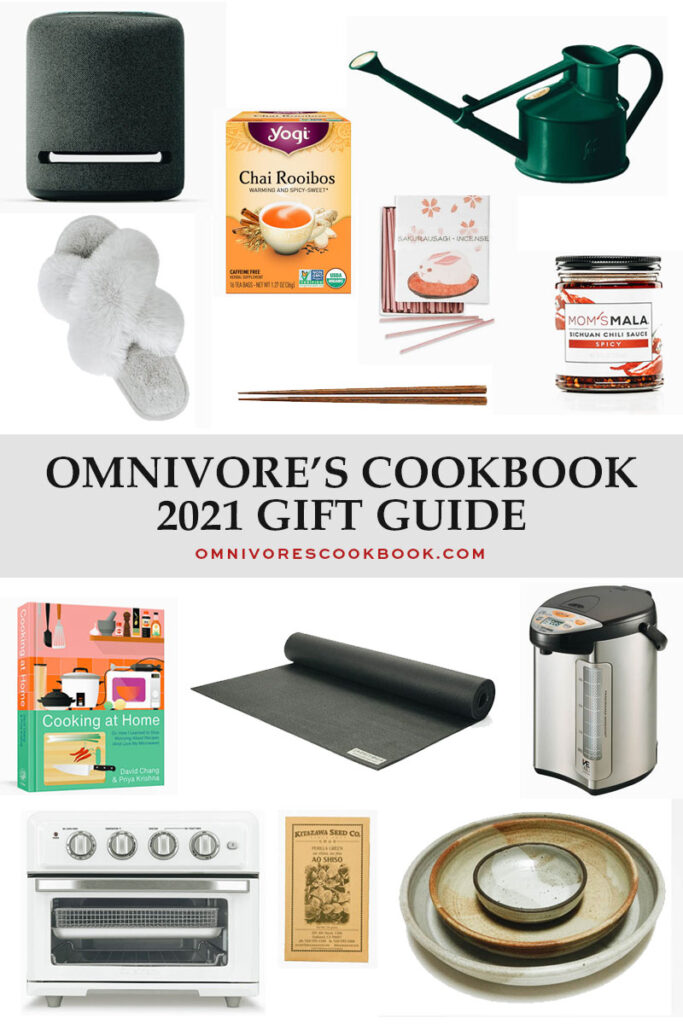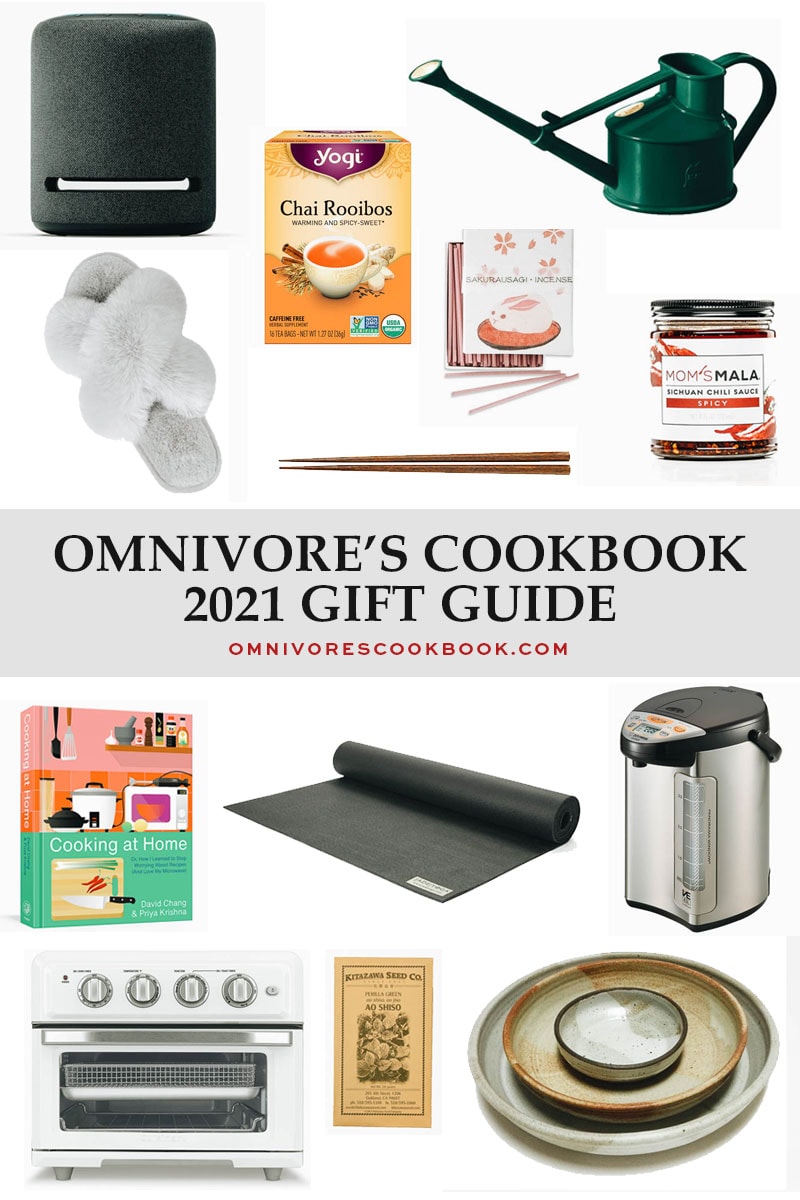 2021 Holiday Gift Guide
I came across Kousaido incense when I was visiting Kyoto, Japan. Since then, I've been purchasing their incense for 10+ years. I love the Cherry Blossom, Lavender, Jasmine and my personal favorite is the Little Stream Freesia. Their incense is tranquil and has a subtle scent that is just enough to keep my room peaceful. I light up a stick when I practice yoga, take a bath, or for evening chill time with a cup of tea.
In Chinese culture, indoor slippers are a must. Actually I was pretty shocked to see that people walk barefoot at home on the cold hard floor after moving to the US. In winter, we change from the regular slip-on rubber flip flops to fluffy cozy slippers to keep the feet warm. You won't be able to live without them once you try them out!
If you are a hot sleeper and/or have sensitive skin, these antibacterial organic eucalyptus sheets help a lot. They are sustainably made with eucalyptus fiber and contain no toxic chemicals. Not to mention they are super soft. I discovered them a few years back and since then the skin on the back of my neck has cleared up a lot.
This year I retired my tired old airfryer and upgraded to this beautiful toaster oven. It's one of the best decisions I've ever made because these days I rarely need to turn on my big oven. The toaster oven heats up very quickly and is plenty powerful. I like to cook breakfast in it, use it to air fry vegetables and chicken wings, and reheat leftover food with it.
I started to use a water boiler and warmer while I was living in Japan and since then it always has its own space on my kitchen counter. If you drink a lot of coffee and tea, this one is a must-have because it gives you constant hot water on demand.
It's the only yoga mat I use and it was recommended by my yoga teacher. It is sustainably made from natural rubber, and the company plants a tree for each yoga mat sold. The mat has a good grip and sustains my ashtanga yoga practice well.
These beautiful hot pots are handmade of brass and their build is super solid. They are perfect for cold weather gatherings and dinner parties. If you want a hot pot that lasts, this one will beat the cheaply made stainless steel pots.
I've tried out a few vacuum sealer brands in the past and I finally settled on Zwilling's system. Their handheld sealer is compact and portable, easy to charge up, and powerful. The containers and bags have a high-quality build, and they look clean and minimal. I now have three sets of their containers (glass and plastic) and I keep their vacuum bags on hand (they are reusable). My cut-up vegetables and leftovers last much longer when vacuum sealed. And my favorite thing is, the vacuum sealer is so easy to store and pull out, so I'm actually motivated to seal my containers all the time.
This beautiful ceramic ultrasonic diffuser looks great in your room and their essential oils have the most calming scents. Personally, I love scents that are earthy, clean, and not too overwhelming. Their product checks all the boxes. I found that it is very soothing when I turn on the diffuser at night to wind down, or if I need to concentrate on work in my home office.
Last year I was hooked on Monty Don's TV shows "Gardening World" and "Big Dreams Small Spaces". Since we moved into our new home and I got my first backyard, I've been reading his book on organic and sustainable gardening techniques. I love his holistic approach which has helped me get more in tune with nature. I have several of his books and my favorites are this one and The Complete Gardener. But I think this smaller book is easier to read so it's a bit more suitable for gifting.
A new cookbook by David Chang that I'm reading right now. I'd say this one is not your conventional cookbook. Because in the book there are no recipes! Instead, the author shares, for example, how to use tools such as the microwave and the best ways to use frozen vegetables. It serves as a great guide to substituting, adapting, and shortcutting to get a great dinner done fast.
I have all of Ottolenghi's cookbooks and this one is his latest. I like the fact that he emphasizes vegetarian recipes and shares many colorful recipes that make the produce shine through and create big flavor.
Even though I'm a big fan of homemade chili oil, I highly recommend this brand. Their chili oil is very well balanced and fresh, contains minimal ingredients and no preservatives, and the flavor is amazing! It's made in small batches in Los Angeles.
I love Muji's home goods and stationery in general, and I've found that their chopsticks are a gem. They are elegant and beautifully made, perfect for everyday use.
After using all types of cutting boards, from bamboo, plastic, all kinds of wood boards, to fancy Boos boards, I've decided that my favorite cutting board is the rubber type. It has a light elastic "give" on the surface, so it's very easy on your knives and your hand.
We have an assortment of teas at home, and this is one of my favorites. I brew a few cups per day, with and without milk. It is not caffeinated so it will not make my heart jittery and it's suitable for any time of day or night. If you like a nicely spiced and fragrant tea, I recommend this one.
After I tried a Haws watering can it became the only brand of watering can I use. I have their 1-pint and 2-gallon cans for indoor and outdoor use. They are quality built, have a good balance, and I like the long spout. It's definitely a great gift for any serious gardening enthusiast.
Beautifully handcrafted ceramics by Aron Fischer. They are produced in small batches and often in limited quantities. To shop for his ceramics, follow him on Instagram so you will know when he releases a new batch of product. The most popular styles are usually sold out within a day. I have a few pieces of his work and really enjoy using them for everyday cooking and serving.
These beautiful ceramics are handmade by Colleen, who's based in North California. I have her plates and bowls in different sizes and I use them daily when serving dinner. You can directly purchase stock from her online shop, or commission a customized set tailored to your own needs.
If you haven't used Frixion pens before, they write like any high-quality ballpoint pen, but they have the added bonus of being erasable, though without any eraser residue like you'd get with a pencil. This is a fancier refillable version of Frixion and it makes a pleasant and affordable gift.
I don't ready sci-fi, but my husband occasionally does, and he found this one to be really engaging. It's written by Chinese author Cixin Liu, has won several global book awards, and is currently being made into a Netflix series.
I love having fresh herbs from the garden, and shiso is a pretty special one. The flavor is somewhere between basil and cinnamon and it's both refreshing and warming. It's lovely in a salad or as a topper in any situation you'd use basil, cilantro, or parsley. And it seems to grow prolifically in all kinds of climates without much work.
Music is a key part of home ambience, and the Echo Studio produces admirable sound quality, filling our dining and living rooms with music from its minimal size. We don't really use the "smart" features of the speaker but it's a cinch to use it to play any kind of music via phone or voice command.