This month I had the chance to visit India with my husband Thomas for two weeks, and we traveled to a number of places.
Our first stop was Mussoorie, up north in Uttarakhand adjacent to Nepal and Tibet. The second stop was Bangalore, where I stayed with a local friend and we cooked delicious meals together. The third stop was New Delhi.
This was our first time visiting India, and not surprisingly, our trip was full of adventures and surprises. As a food blogger, I tend to scrutinize food and local cooking habits more than most; plus living with a local really provided me a perfect chance to learn more about home cooking and what locals eat every day.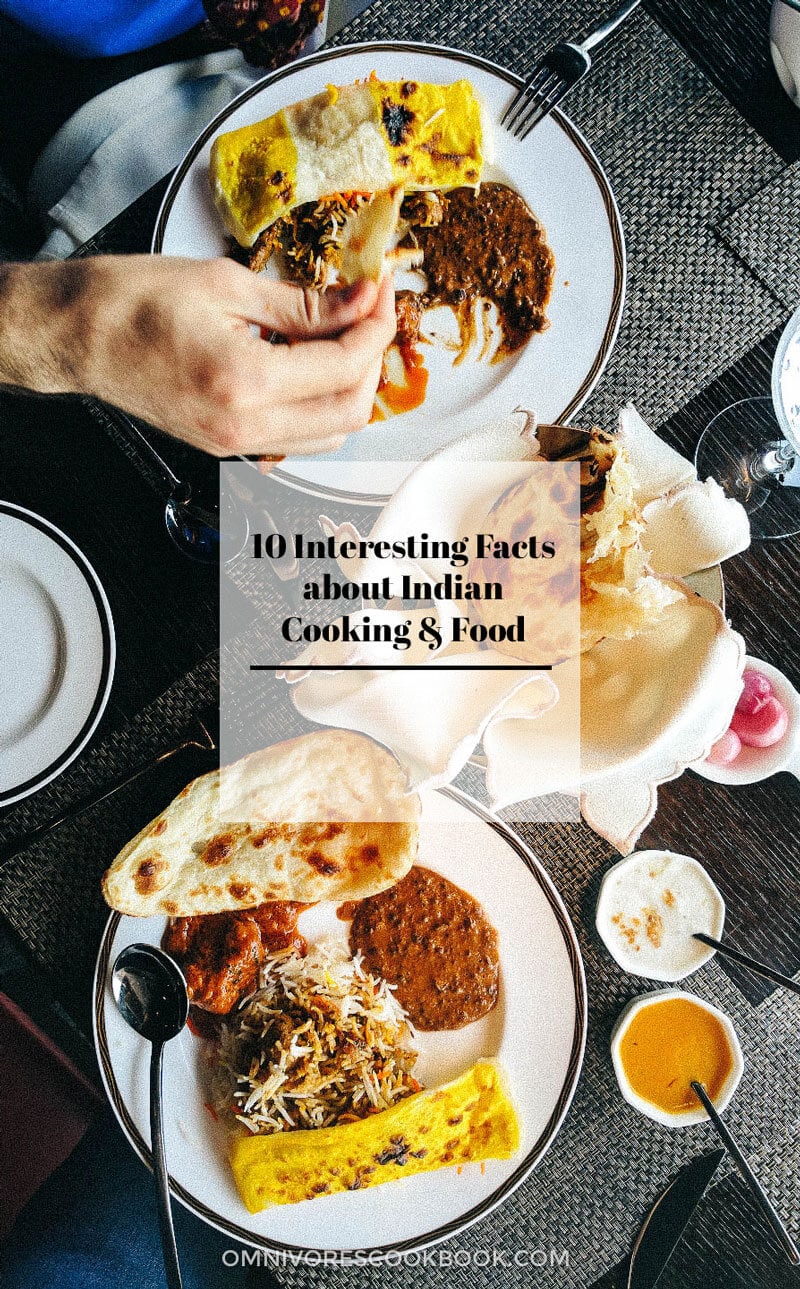 10 Interesting Facts about Indian Cooking & Food
Here are 10 things that I found the most fascinating:
(1) People cook from scratch a LOT. For example, making flatbread (such as roti or paratha) by hand for an everyday lunch is quite common.
(3) Most households have maids who help you prep and clean up. I found cooking became 10 times easier and there'd be no messy counter when you'd finished eating. Of course, having a helper also contributes to the first point.
When we stayed in Mussoorie at a beautiful Airbnb place, our maid cooked Aloo Paratha (potato-stuffed flat bread) every day, right from cooking the potato in the pressure cooker and starting the dough. It felt like an extreme luxury for us, but the service was actually included in our very reasonable rent without extra charge.
If we ever plan to move to India, this would be one of our major incentives.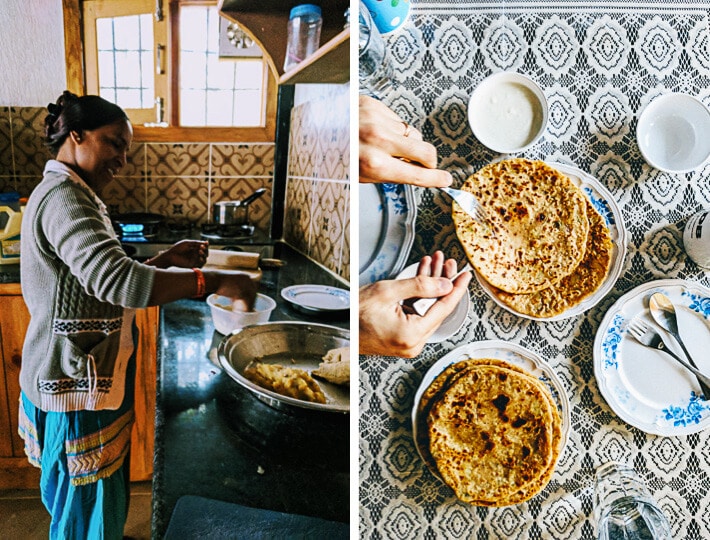 (3) There is no such thing as curry powder. You mix the seasoning each time using masala, chili powder, coriander, cumin and other spices to create the flavor base. The ratio of each spice varies depending on the dish you cook, to create a balanced taste that complements the ingredients.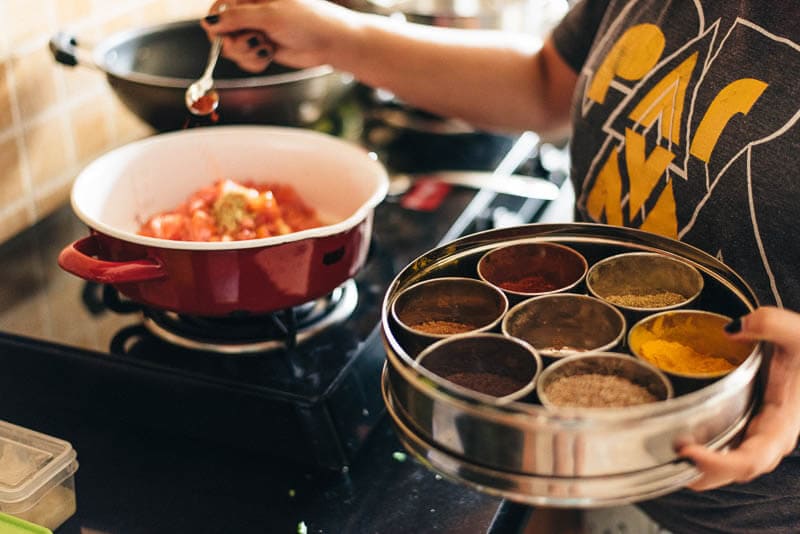 (4) For proper table etiquette, do use your hands to eat. I started out eating with spoon and knife, was corrected, practiced over a few meals, and finally after three days I could eat properly!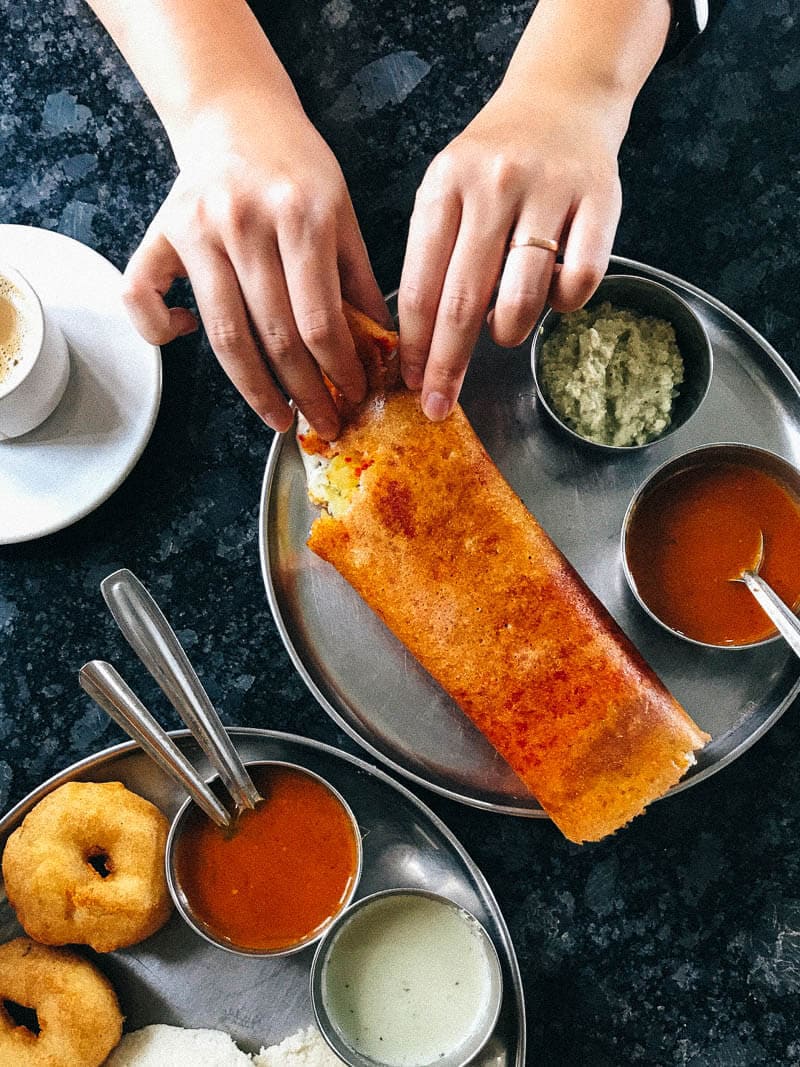 (5) Coconut and mustard are commonly used in South Indian cuisine.
I was surprised to see a seafood dish serving fish fillet in mustard sauce. Coconut milk is commonly used in South Indian cooking, although the curry tastes very different from the Thai style (which also uses coconut milk in curry).
The fact that you can stop by a street vendor's coconut stand and enjoy fresh coconut water for 20 rupees (30 cents USD) was just amazing.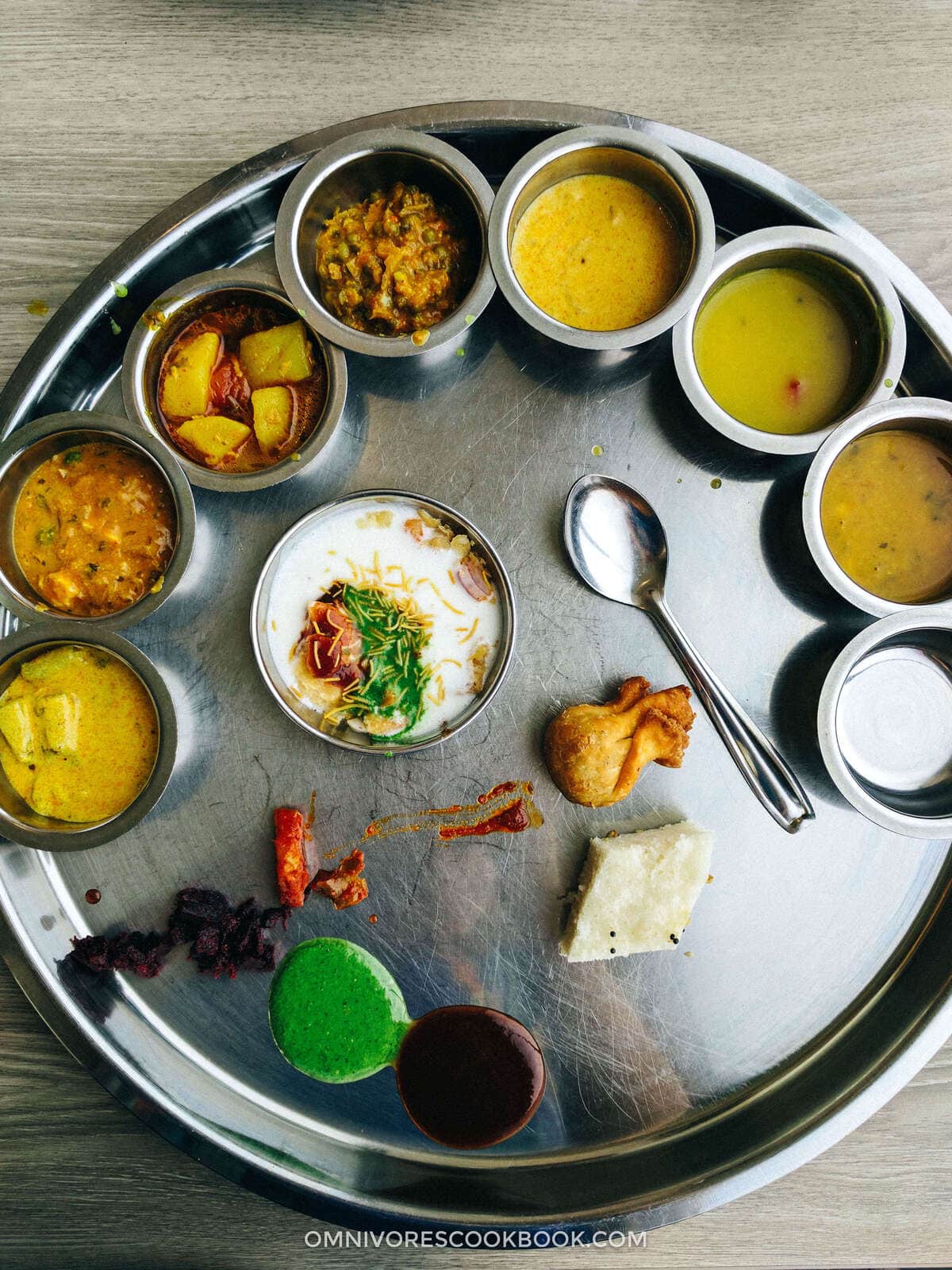 (6) Coffee for breakfast is a common thing. But you will get Nescafé if you don't ask for espresso at a five-star hotel. When you order brewed coffee, the coffee will always come with milk (or cream) already added, sometimes even sugar.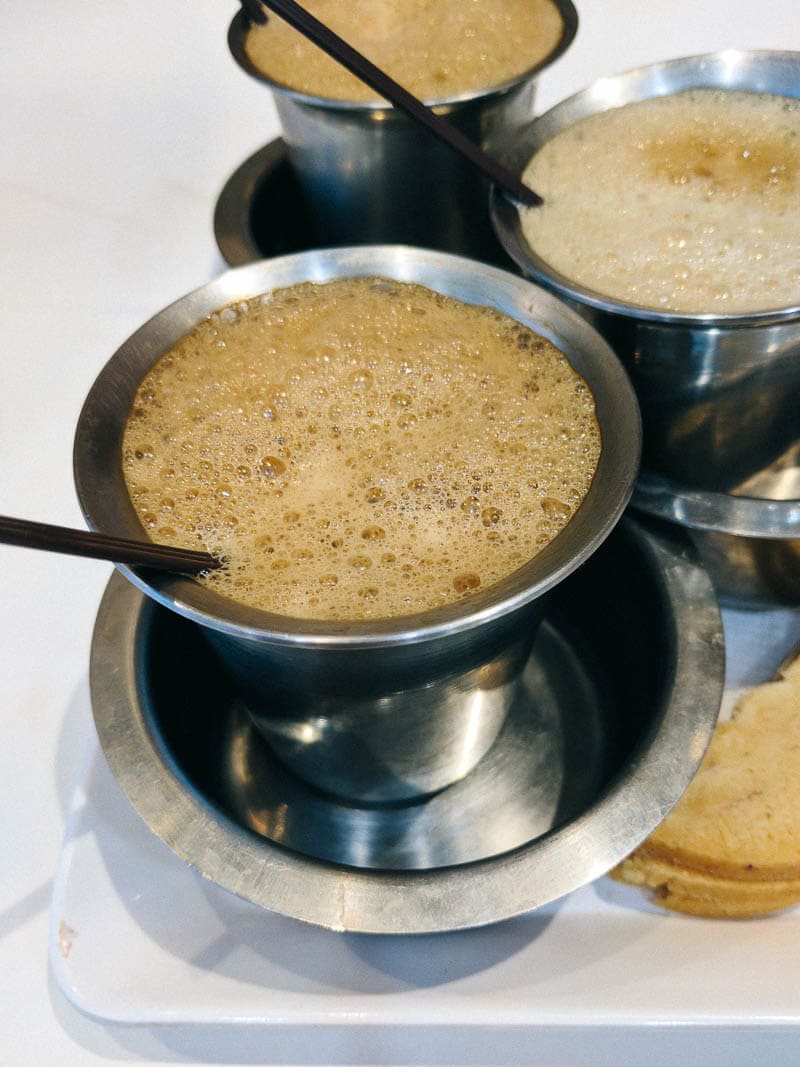 (7) Breakfast is very important, and it is usually savory.
The picture below shows a very typical Indian breakfast. The plate on top shows masala dosa cooked in ghee and stuffed with spicy potato, served with spicy sauce. The other plate shows fried lentil donuts and steamed rice cakes with dipping sauce (one spicy, one coconut based).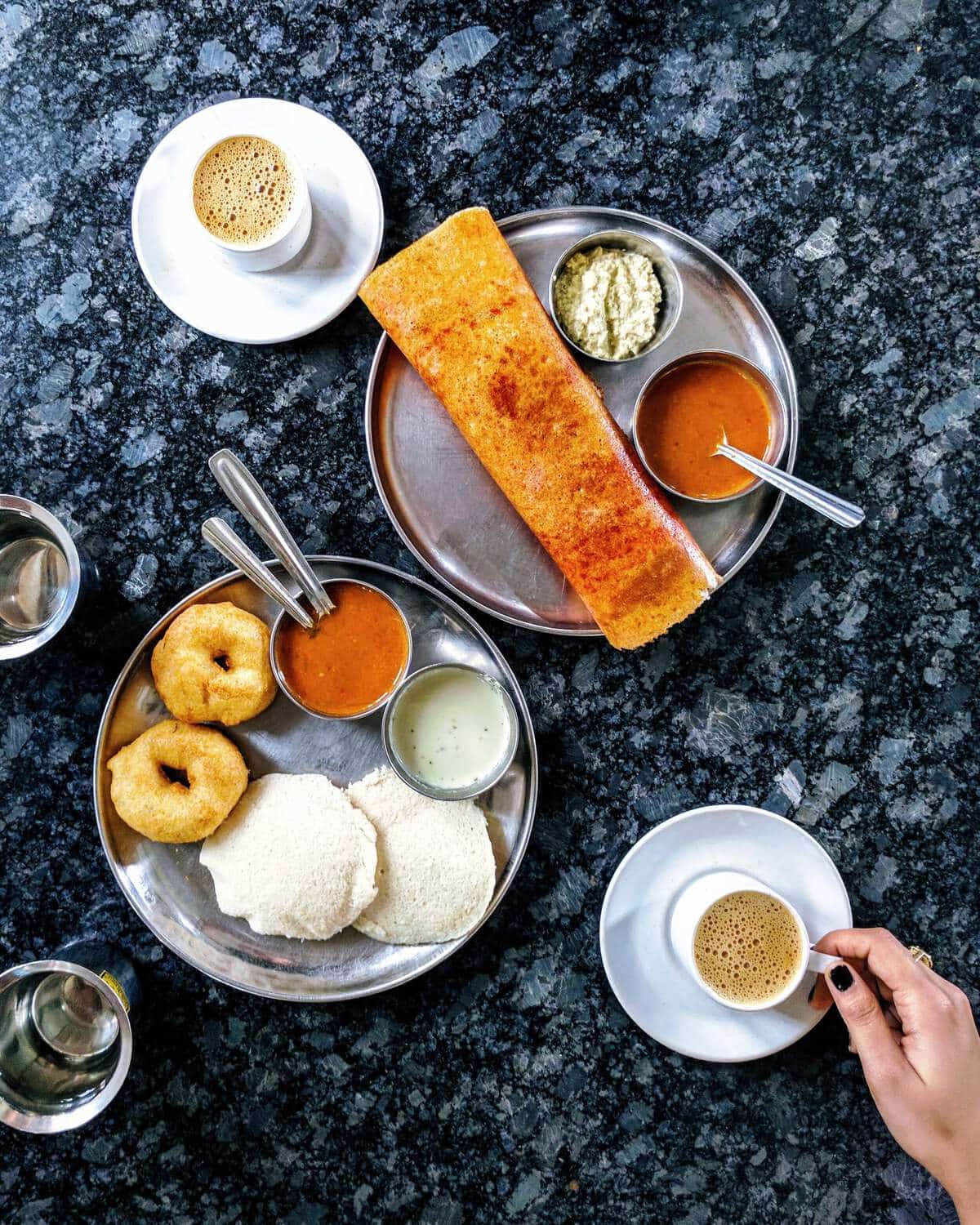 (8) People eat late. Breakfast starts at 10am, or as late as 11:30am. Lunch starts at 1:30pm, and dinner can be as late as 9pm.
(9) There are always veg and non-veg options on every menu, often with the veg items listed on top. I forgot about this when ordering at KFC at the airport, and chose the first item on the menu – Cheesy Crunch. I assumed it was the classic chicken sandwich – it turned out to be a fried potato burger…
(10) Fast food is popular and is localized to a degree that will blow your mind.
In Starbucks, you will see items such as Tandoori Kebab Sandwich, Tandoori Paneer Sandwich, Chatpata Paratha Wrap, Spinach and Corn Flatbread, and Ginger Cake.
Most American fast food chains in India do not serve beef, so the burgers are mostly made with chicken, potato (veg), or paneer (veg). Many items use spicy mayo instead of regular, and it is super spicy!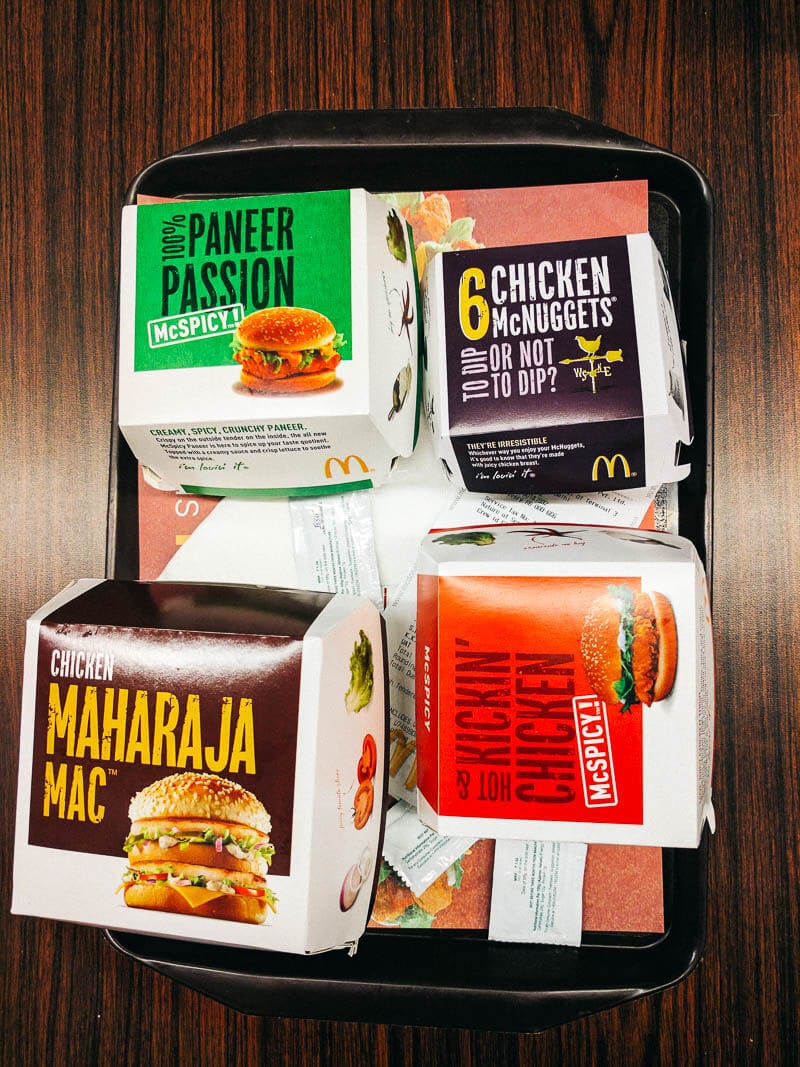 Which fun fact is your favorite? Leave a comment to share your thoughts!