Whether you dine out in China or at a friend's, the table becomes covered in an assortment of side dishes that everyone eats family-style. They run the gamut from vegetables to rice to soup to dumplings and grabbing bits and bites of everything throughout the dinner is nothing short of heavenly.
In your own kitchen, if you're looking to accentuate an Asian-inspired dish or simply want to try something new, these 20 quick and easy Asian side dishes will definitely make your meal more memorable.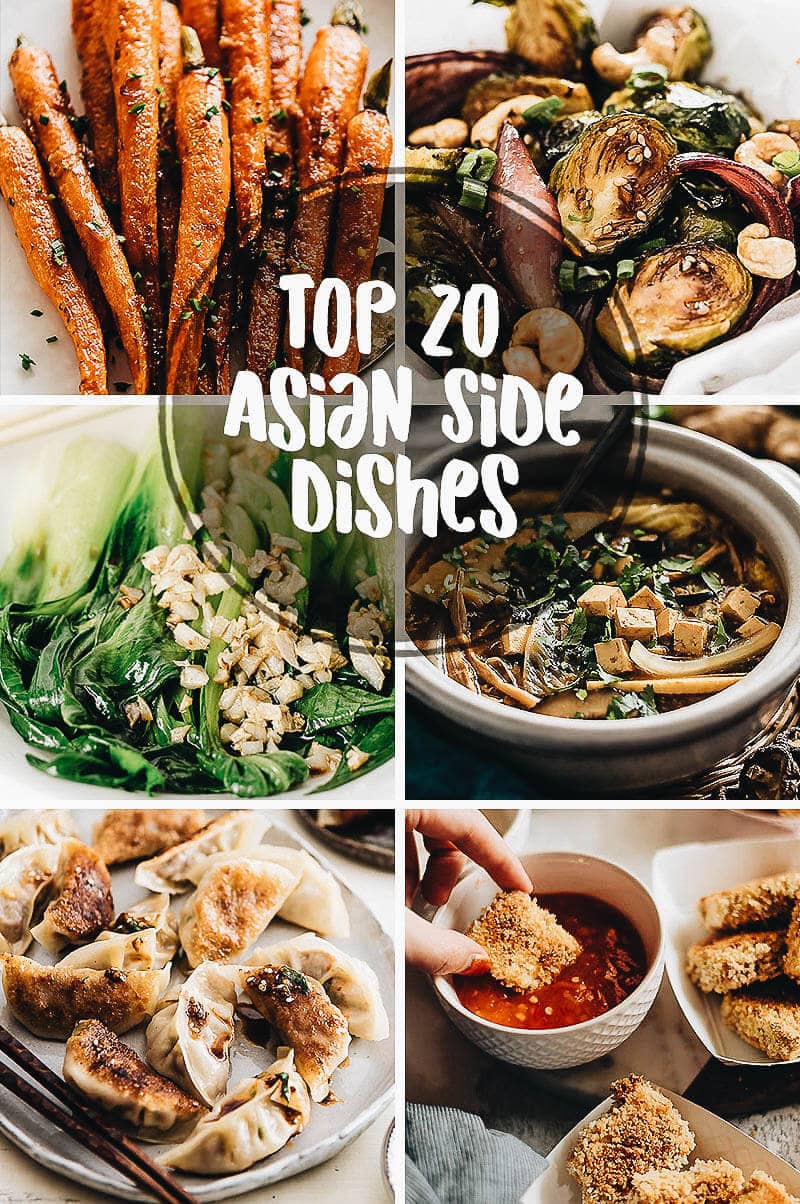 20 Quick and Easy Asian Side Dishes
These savory beef dumplings stay juicy on the inside thanks to the addition of broth. Melded with carrots, onions, peas, and corn, they are the ultimate pop-able side dish that will disappear quick!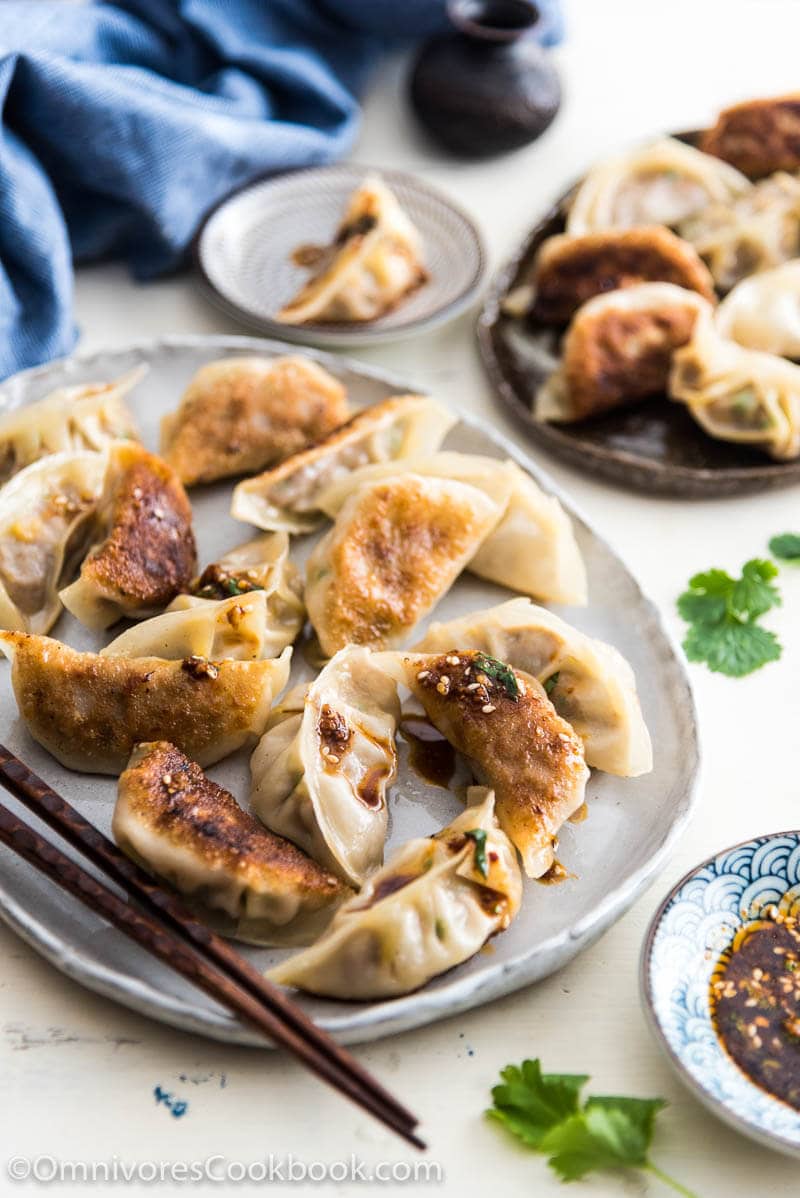 This quick steamed Chinese broccoli paired with fresh mushrooms in a sublime brown sauce requires less than 10 ingredients and only 20 minutes to get onto your dinner table.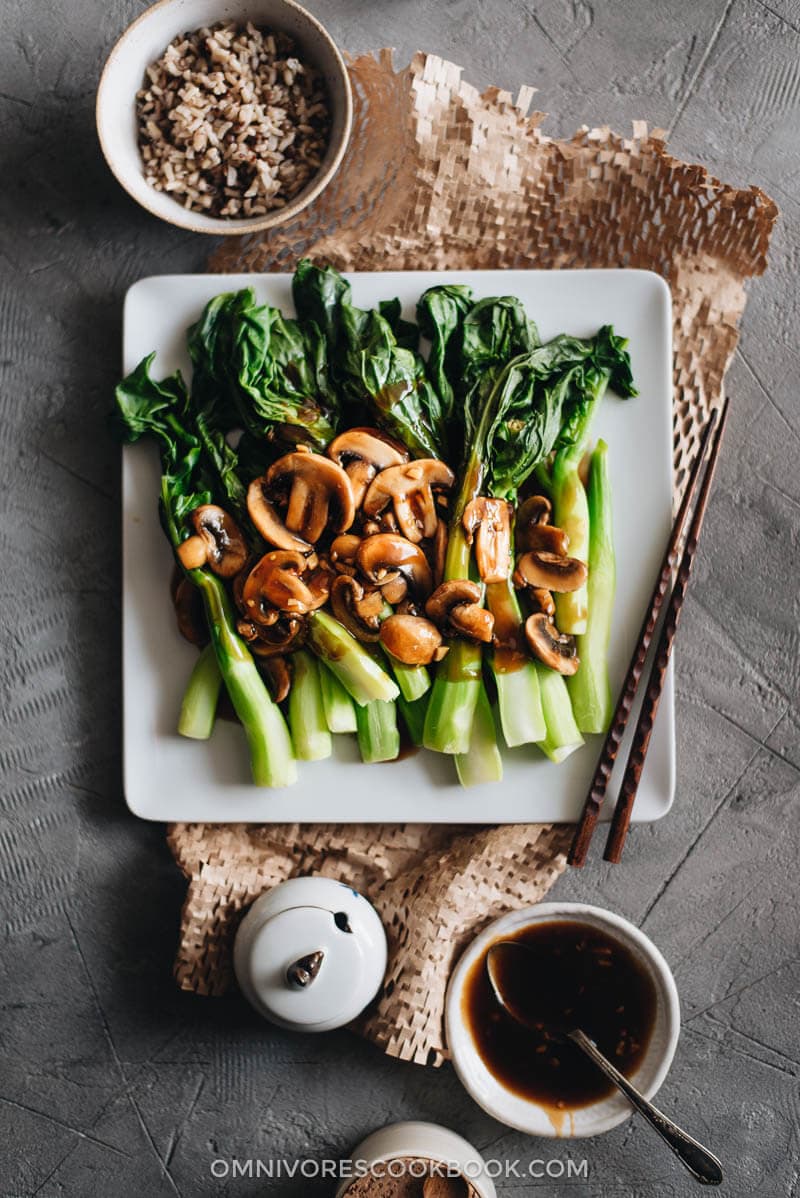 Meet the perfect partner for your stir-fry! This fried rice side can easily take over as a main, made rich with animal fat, fried egg and plenty of green onions for a flavor sensation.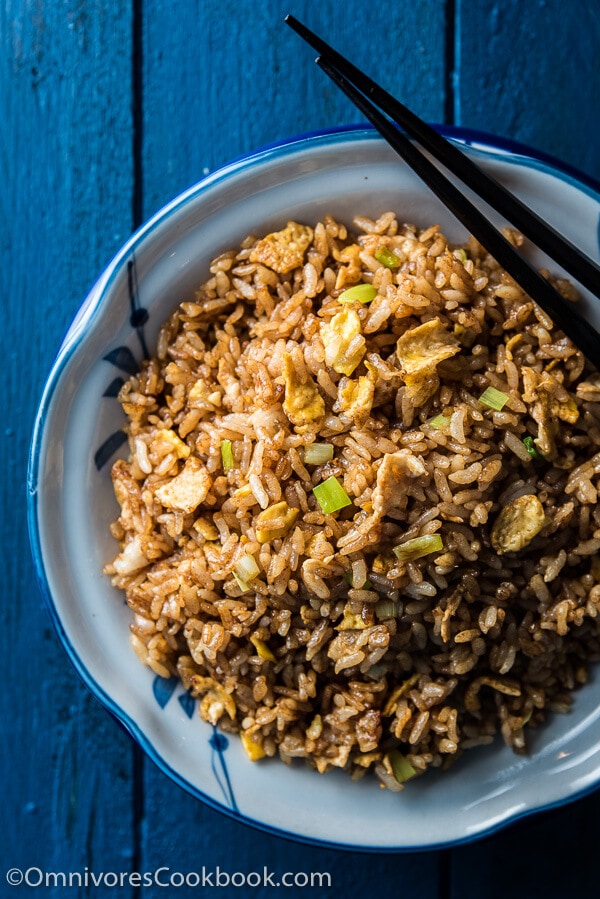 Talk about a soup-er side! This recipe is exactly like the egg drop soup you'll find at your corner Chinese restaurant only you won't have to wait for delivery. In fact, you can make this fuss-free soup in less time than it takes for delivery to arrive.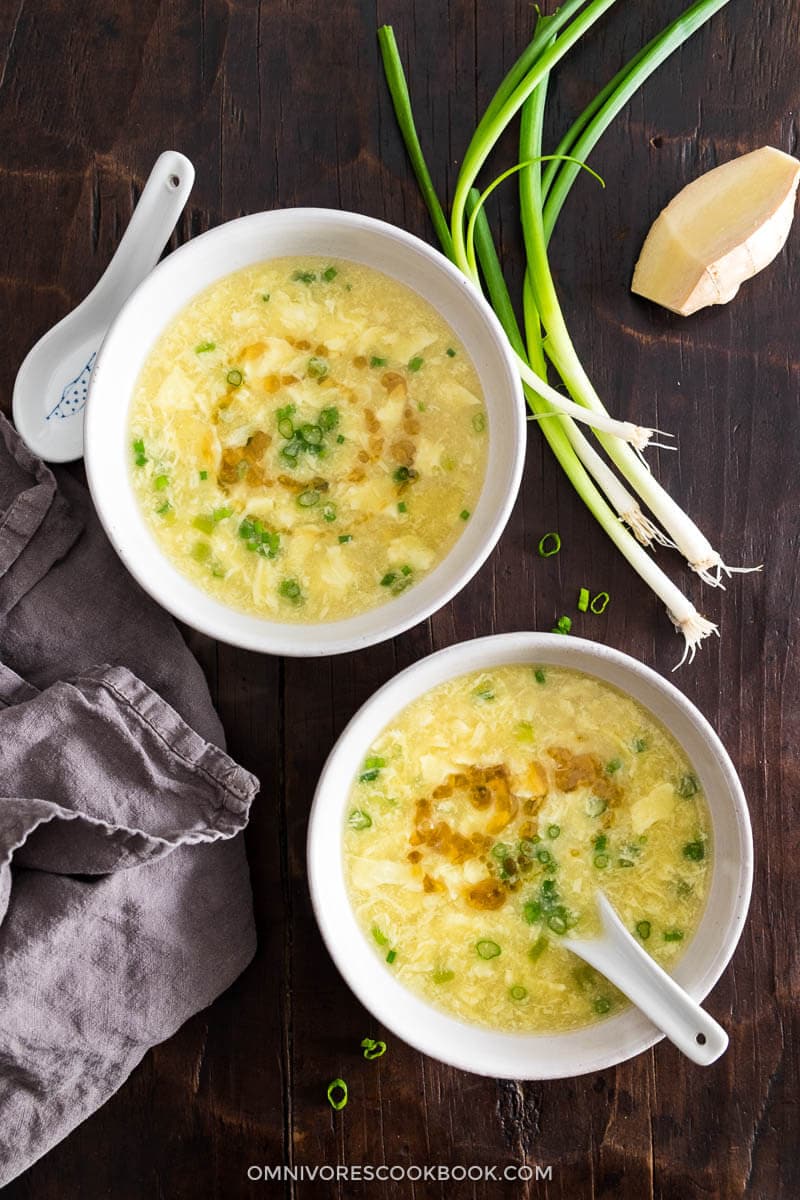 It might not be authentically Chinese, but how can you pass up crispy spring rolls bursting with shrimp and cheese? You can't, so give in and make them!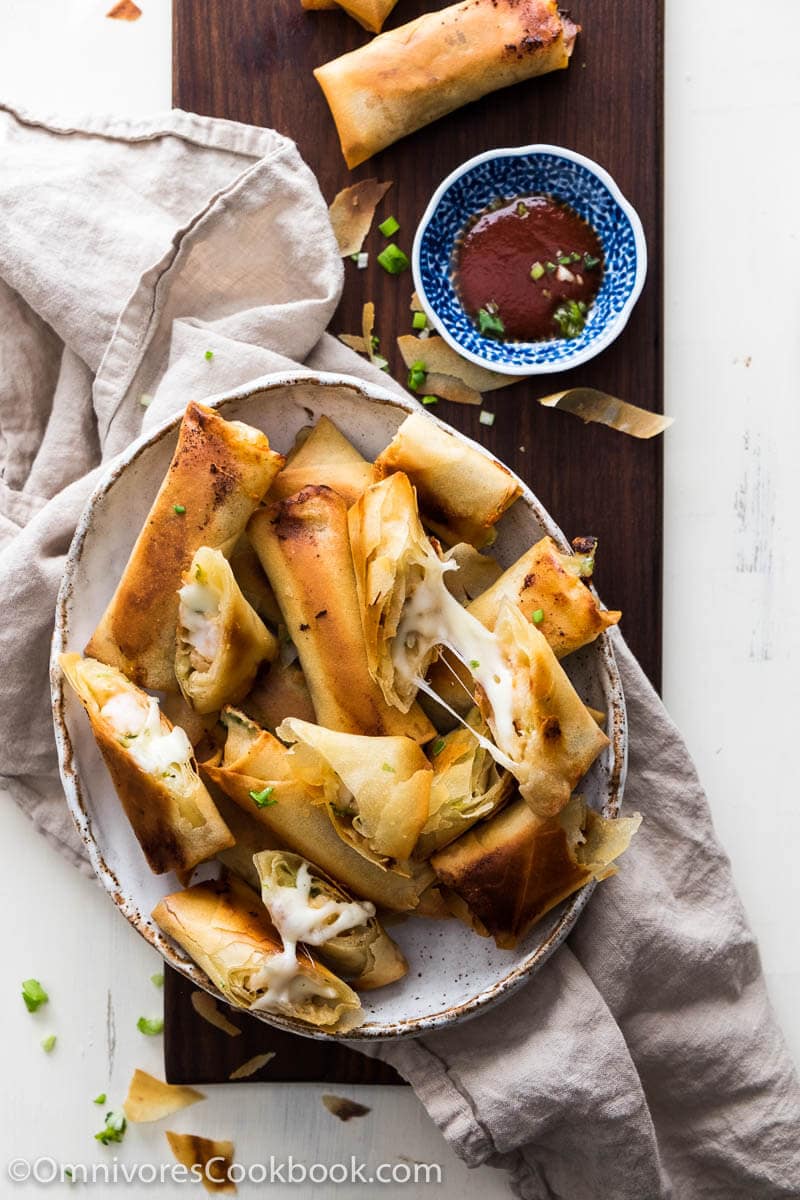 No more excuses for getting a proper veggie side on the table. This recipe has just 4 ingredients and all the authentic flavor you'd get if you found yourself in China. This simple cabbage dish with chili peppers has just the right amount of spice though you can adjust it to your liking if you'd rather keep things cool.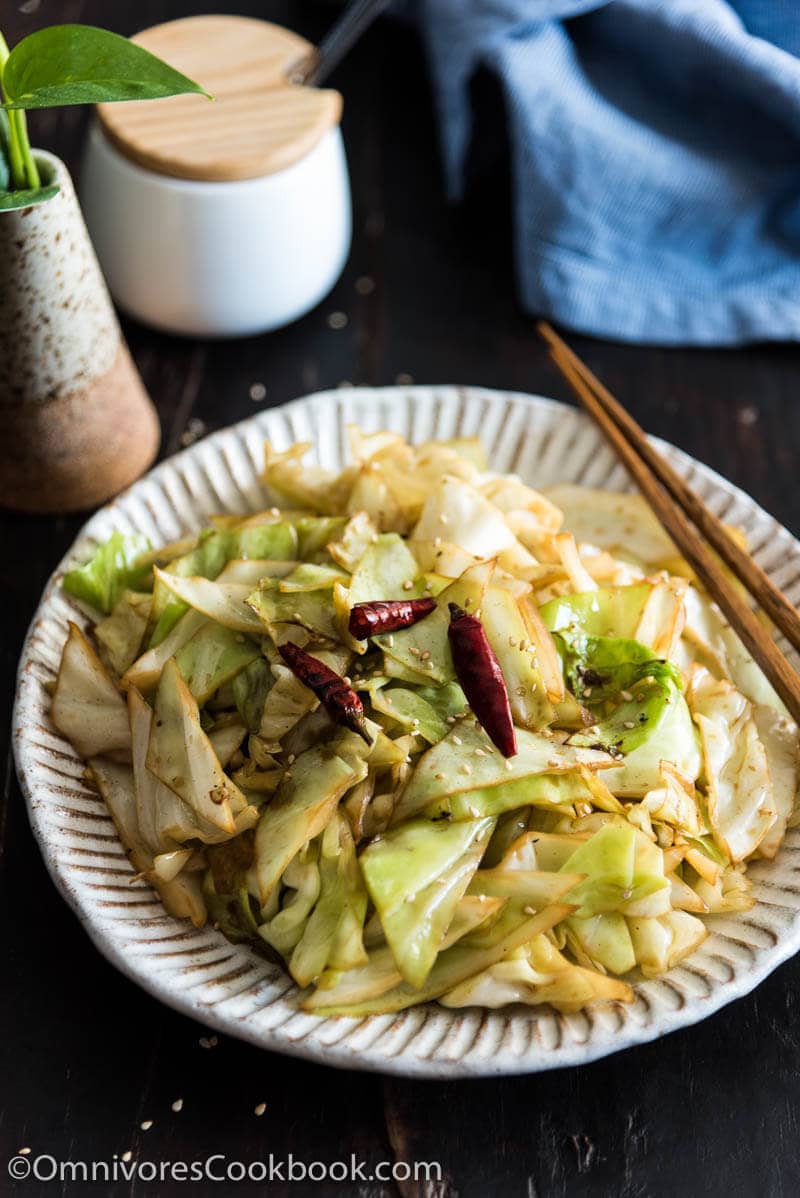 Get that Kung Pao taste with your Brussels sprouts and you can bet every plate will be licked clean. These come out with a perfectly crispy texture and with authentic Kung Pao sauce, you'll want to serve it even if you're not making an Asian-style main dish.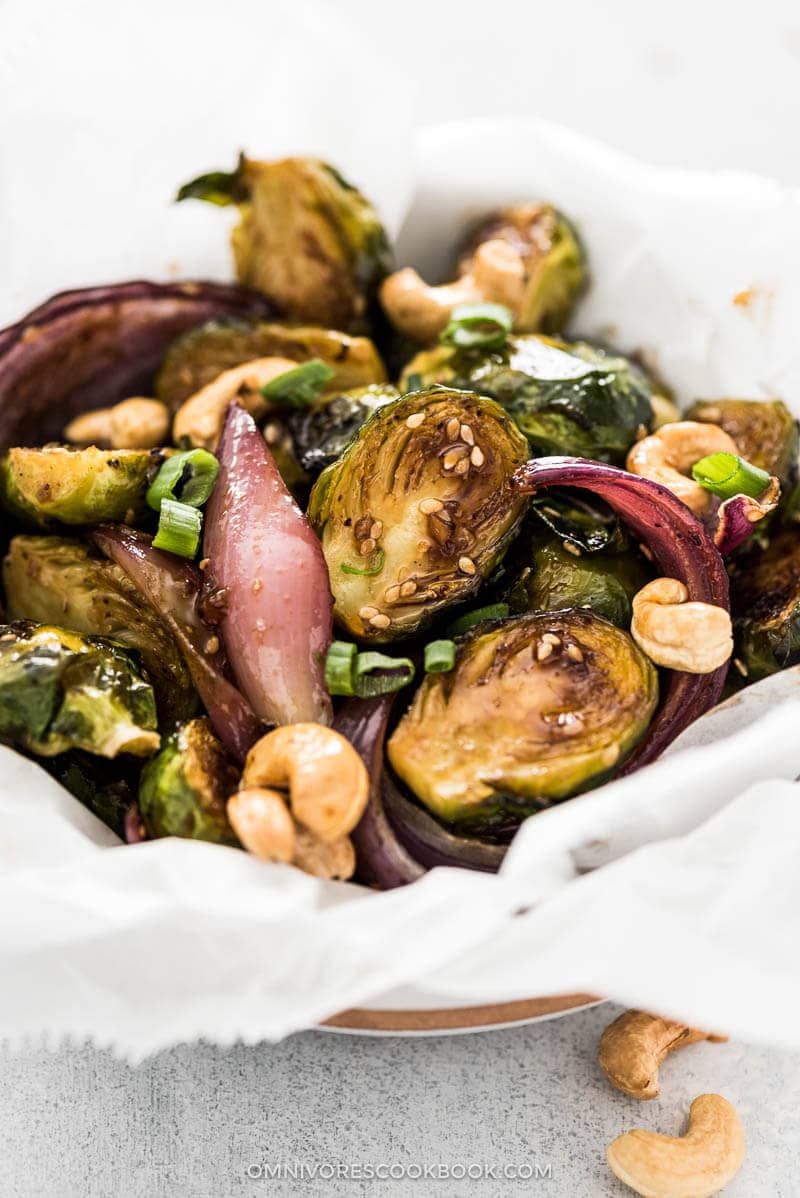 Goodbye, takeout. Hello, shrimp fried rice on your own stove! This recipe bursting with plump pink shrimp and a bounty of vegetables could be all you eat for dinner, or it could be your new favorite side. Perhaps a little of both? It's fast enough for a busy mid-week meal, so grab your wok and get to it!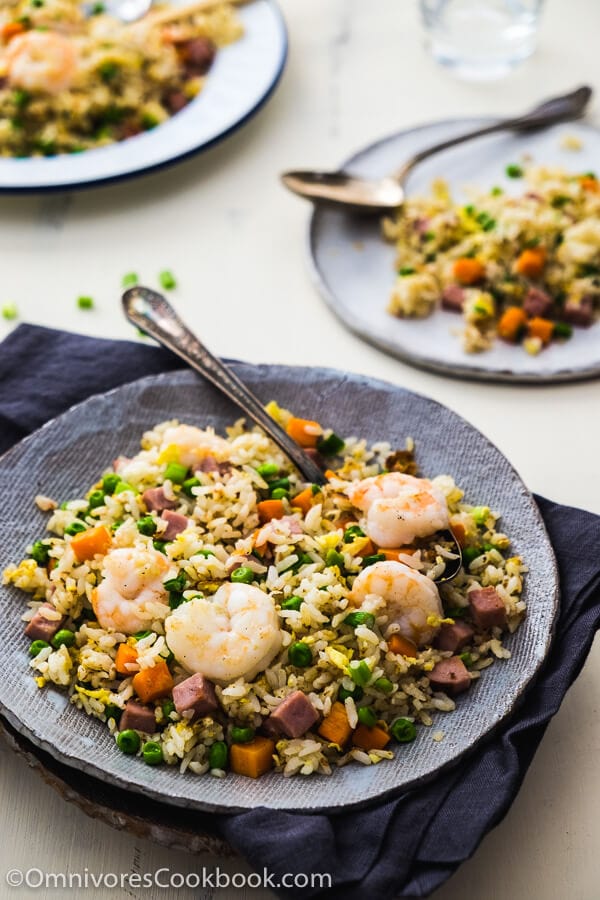 This simple side dish is the best way to bring a little Asian fusion to your table. The broccoli stays firm while the garlic crisps for a flavorful sensation on the palate. Tired of doing your broccoli the same way every time? This recipe will definitely shake things up!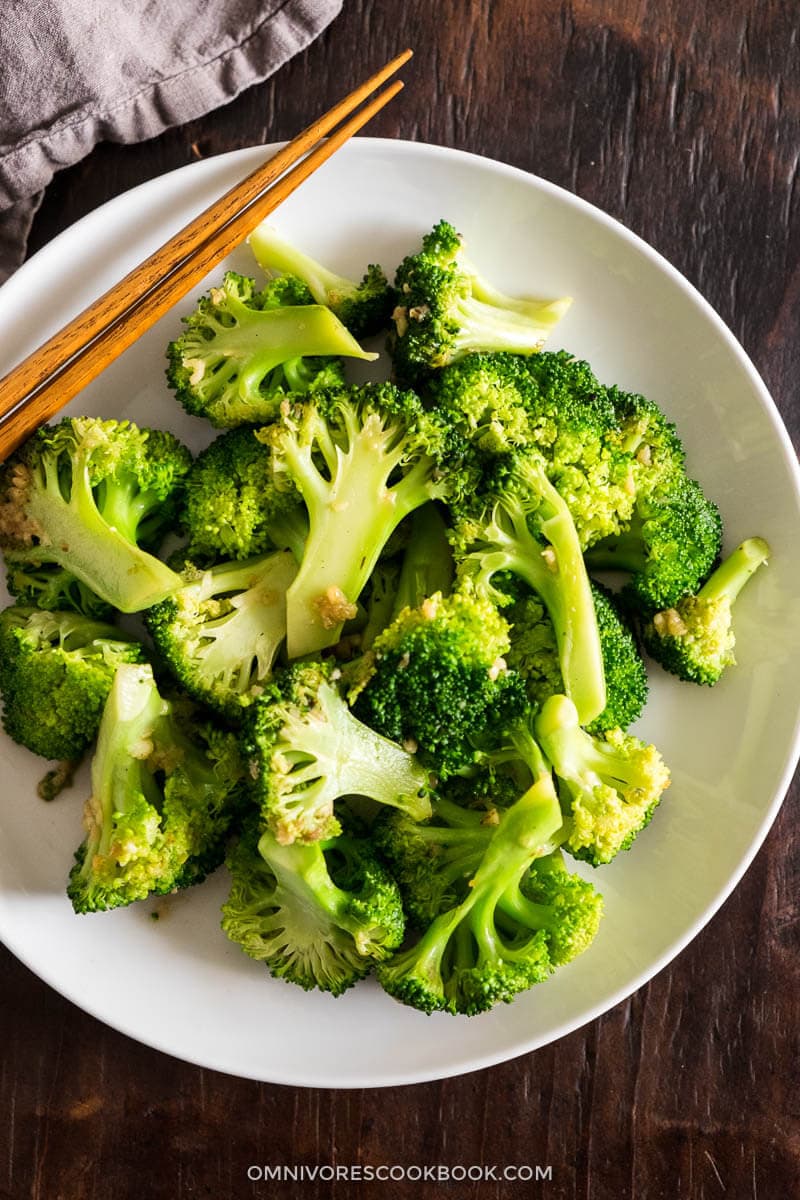 Trick the kids with this crispy, crunchy, and healthy side of fried tofu. Serve it with the sauce of your choice for dipping and you won't have a crumb leftover!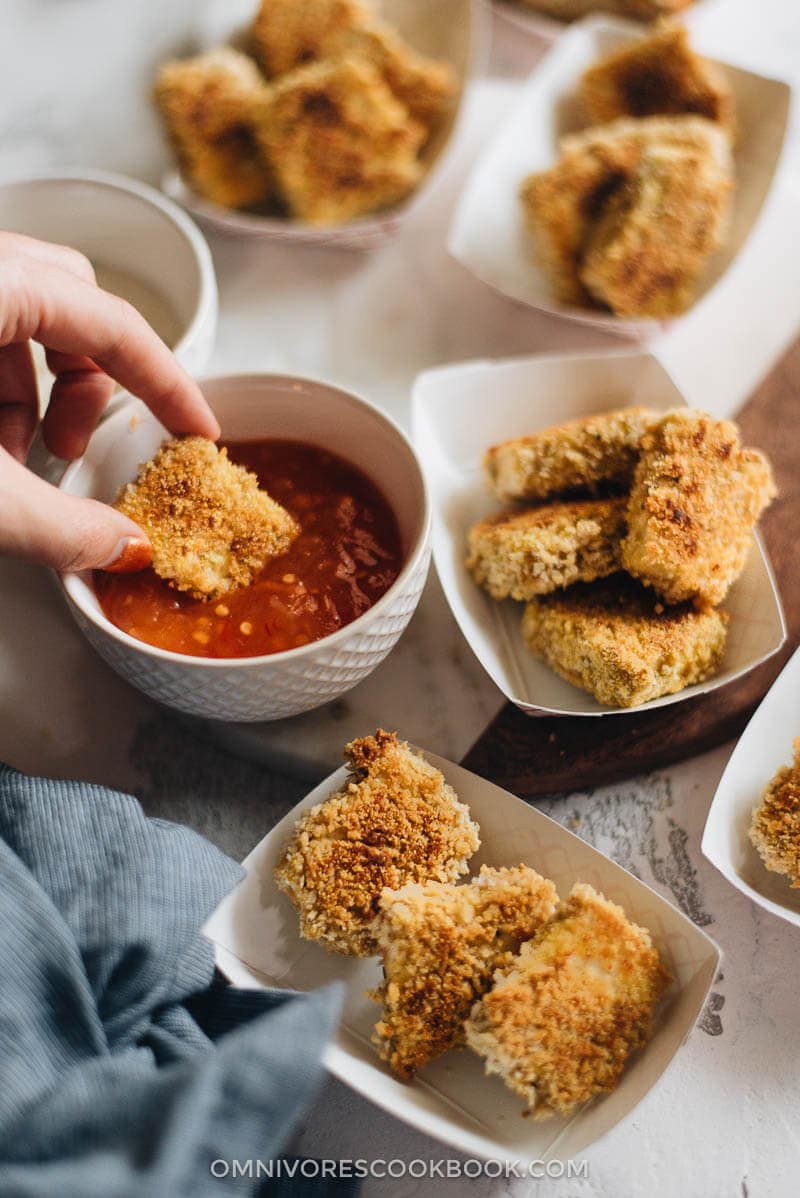 Add some Asian-flair to your usual asparagus side. The sweet and savory hoisin sauce helps give it just the right char for a sublimely elegant side that pairs as well with Chinese dishes as it does a perfectly seared steak.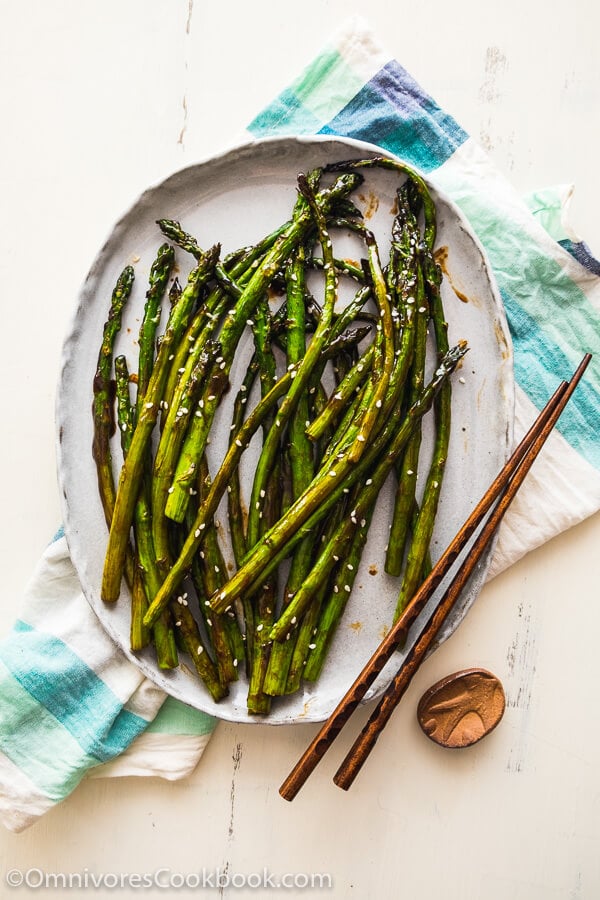 Want something light and refreshing with your dinner? These spring rolls are a game-changer! Rice paper wrappers neatly tuck away baked chicken breast with crispy cuts of carrots, bean sprouts and cucumber. Served with a perfectly crave-able peanut sauce, these only taste naughty!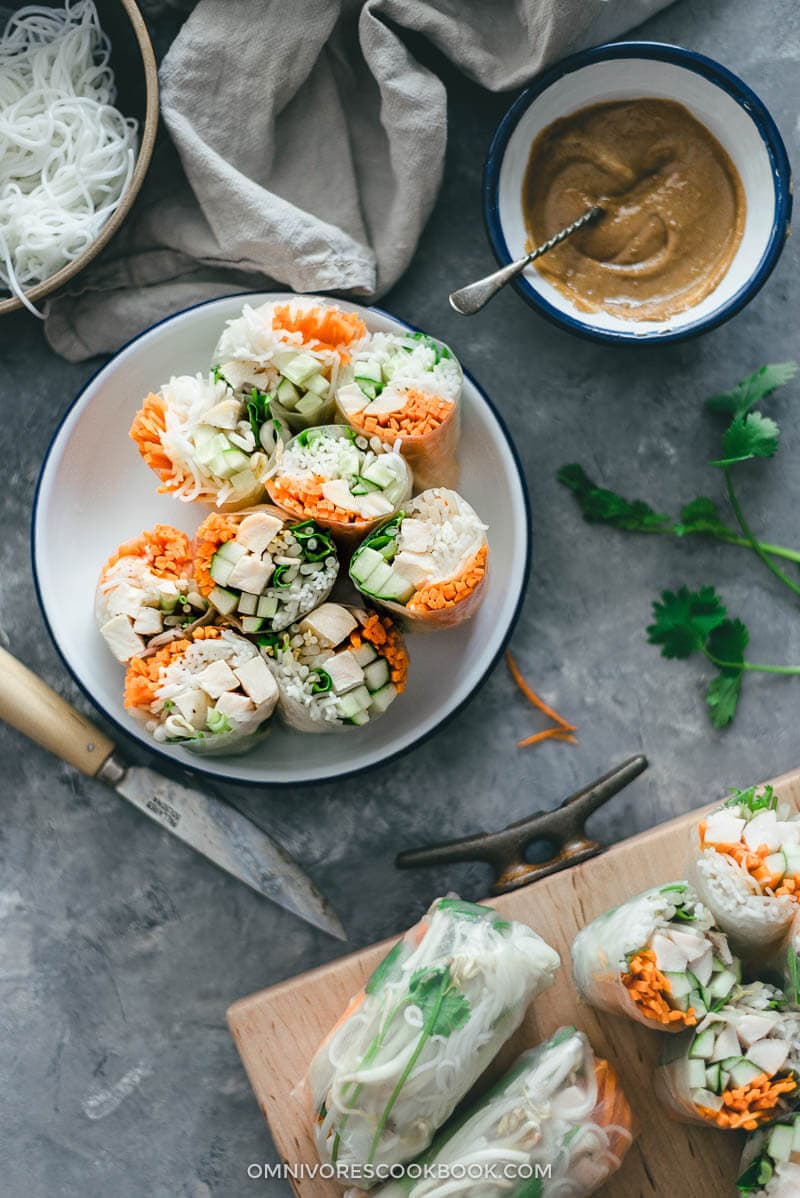 Still serving those mushy green beans? Just stop. These slightly-spicy slightly-fried green beans stay crispy from cooking to plate so you'll never have to endure a plate of mush again.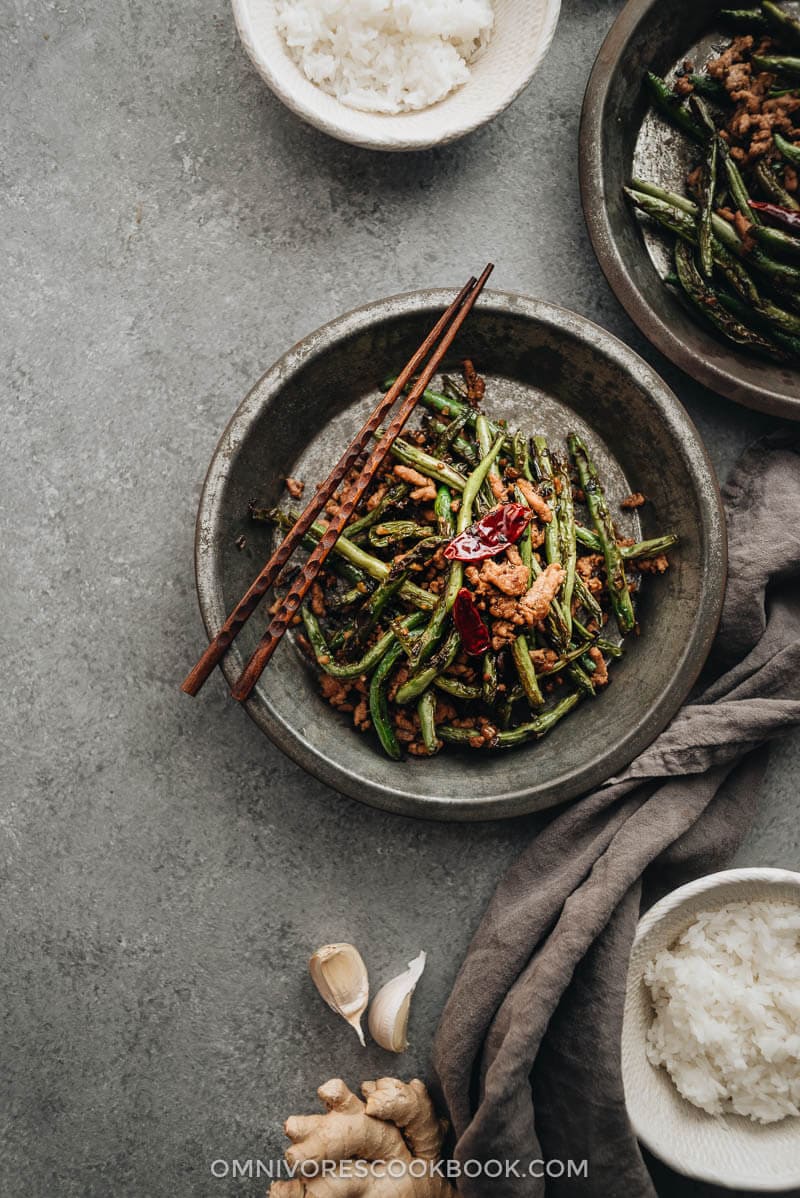 Give your potatoes a new spin by adding Chinese 5-spice powder and extra garlic to the mix. It's the side that everyone will definitely want seconds of!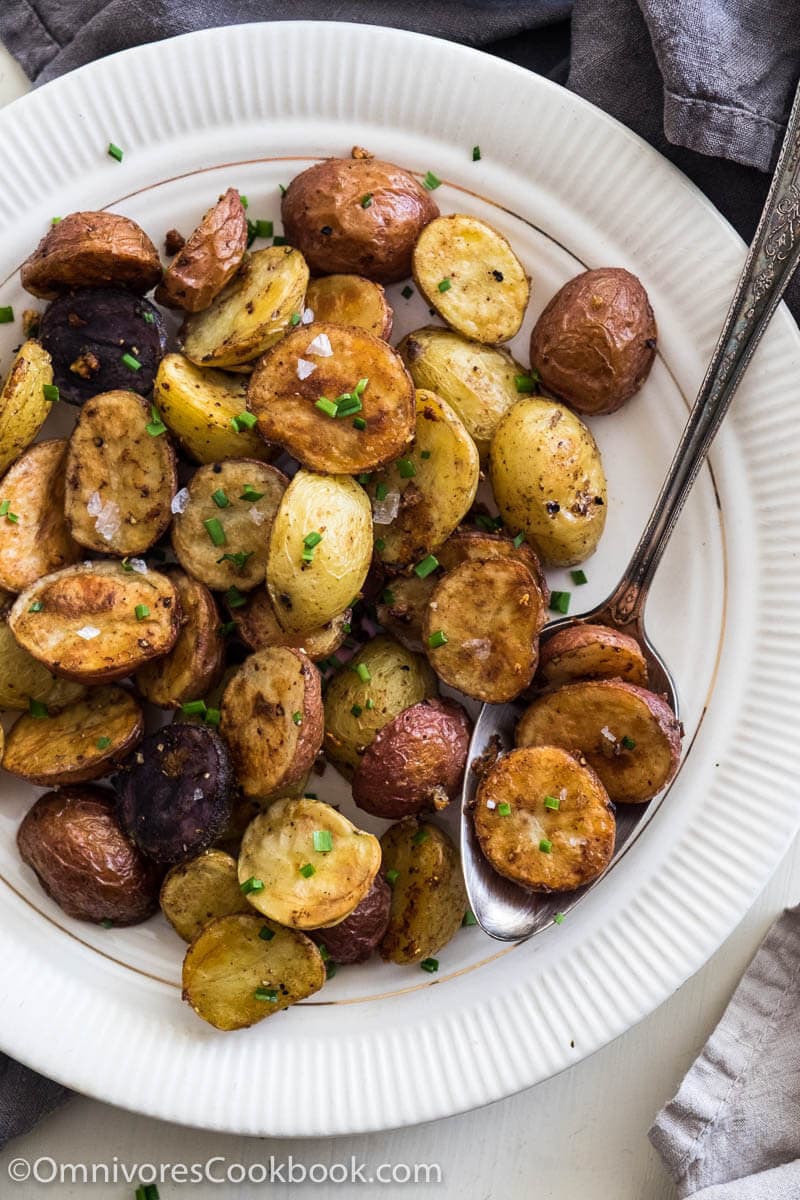 Take vegetable medley to a new level with this Chinese dish that offers a bit of sweetness and nuttiness with a robust array of vegetables that include corn, carrots, cucumber and pine nuts.
Grown weary of your usual side salad? Make this one with a textural and flavorful sensation for every part of your palate. The creamy and nutty flavors meld together for an unforgettable salad you just might find yourself making twice in the same week!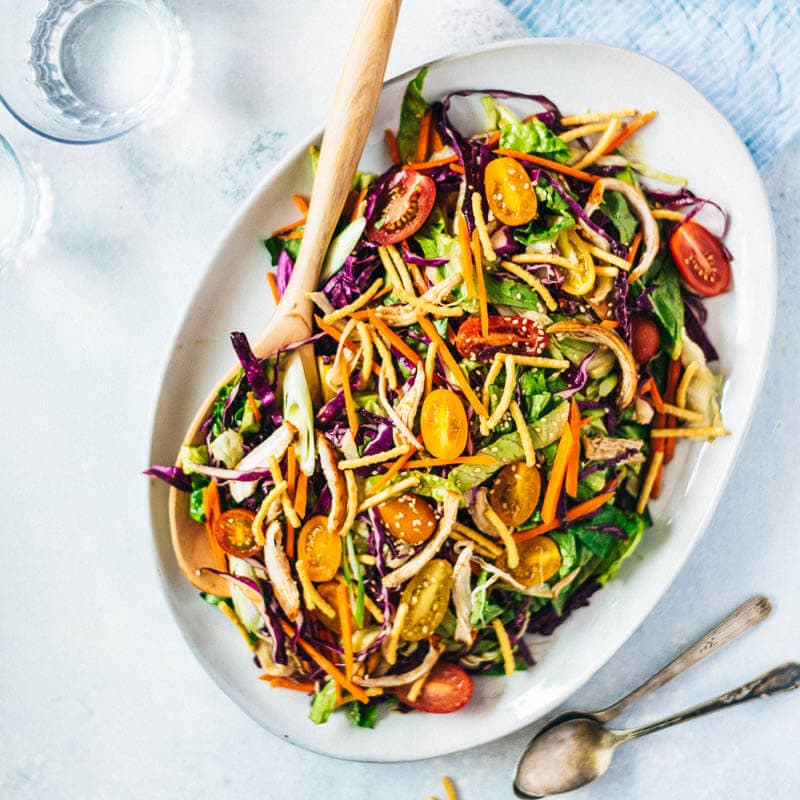 If your kids pick at their vegetables, try out this recipe for miso-glazed carrots. Thanks to the miso, it lends a sweet flavor that's also a little buttery and a lot delightful.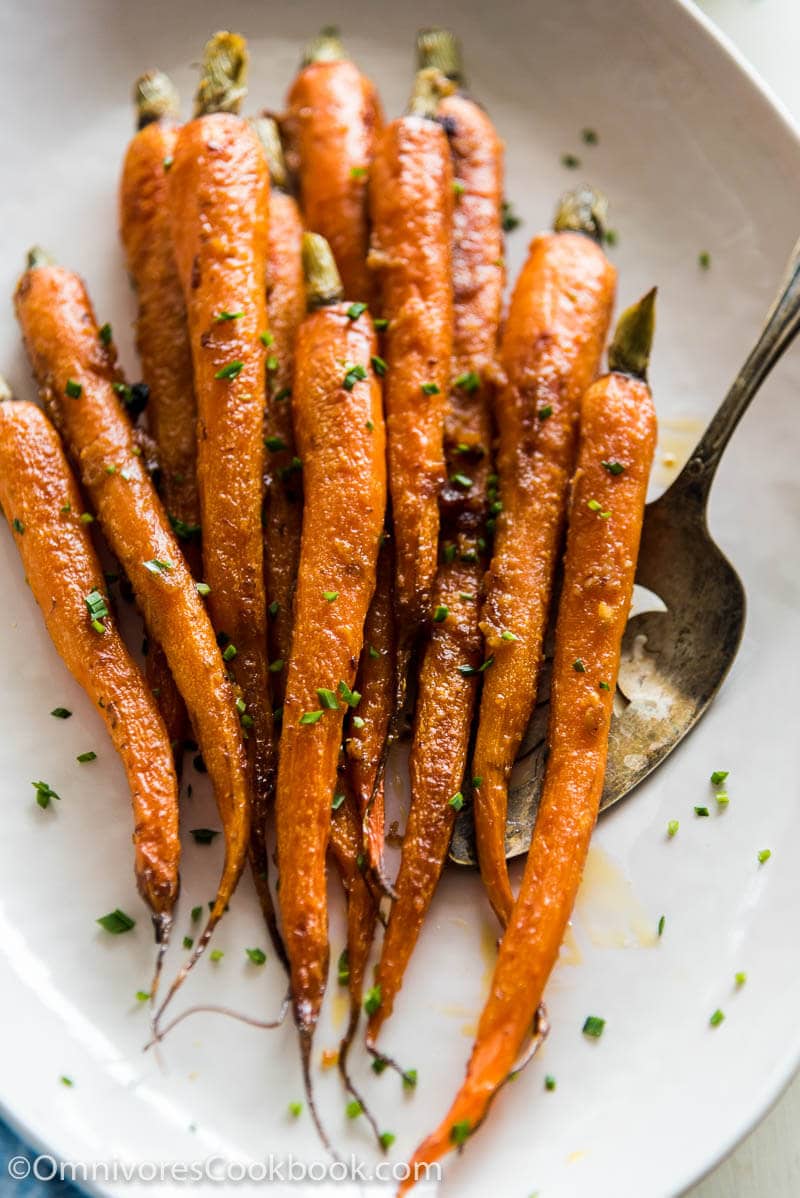 Another fried rice option, yet no less delicious. This one made with chicken will receive happy clucks from everyone at the table.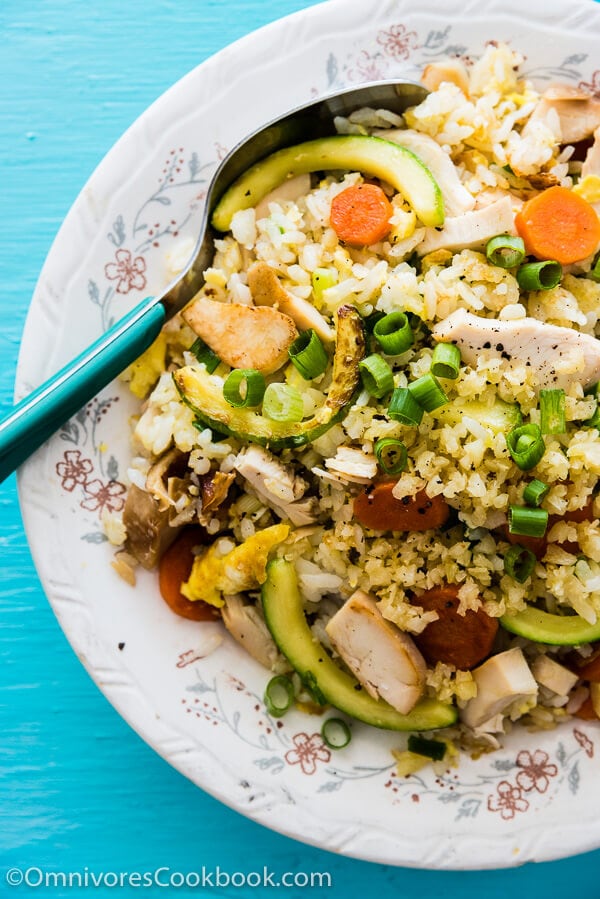 This versatile side can be made with baby bok choy, spinach, Chinese broccoli, lettuce or any easy-to-wilt green. Covered with plenty of garlicky goodness, it's a side dish you must try for a light and refreshing accompaniment to your meal.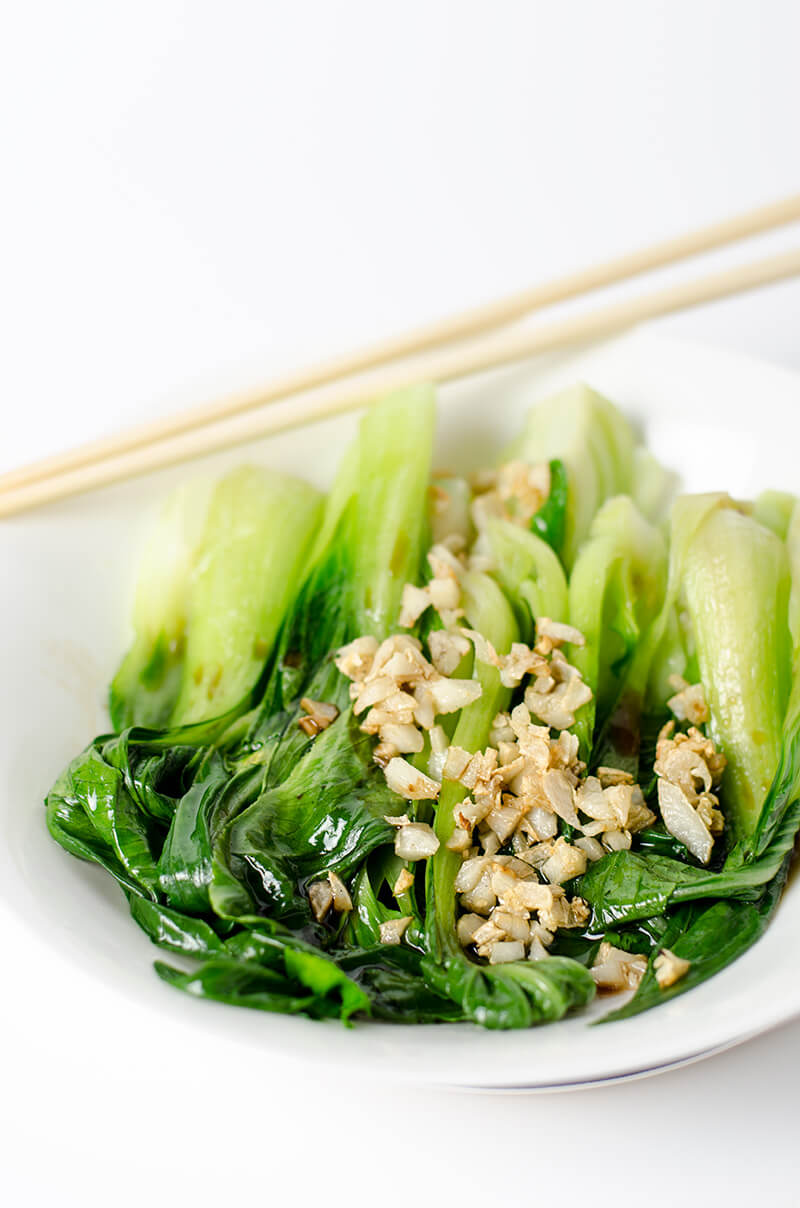 This silky-textured soup of hot and sour flavors comes together beautifully for a vegetarian version of the iconic Chinese restaurant staple that tastes even better in your kitchen.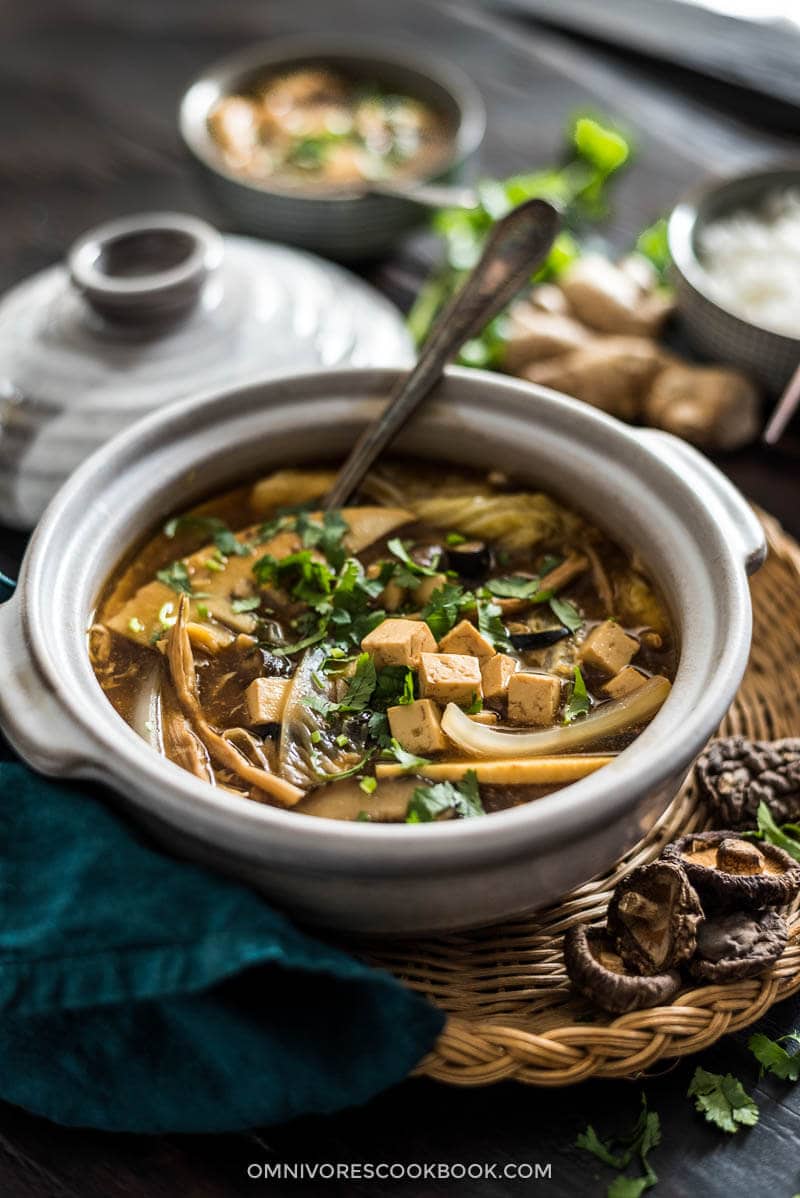 If you give any of these recipes a try, let us know! Leave a comment, rate it (once you've tried it), and take a picture and tag it @omnivorescookbook on Instagram! I'd love to see what you come up with.