No matter whether you're cooking a hearty meal for your better half, preparing a dinner party for friends, or enjoying a family feast during the holiday season, side dishes are what you probably don't want to spend a ton of time and energy on.
If you're cooking your main dish in the oven, you may want to prepare the sides on the stove top. If the main dish will take some time right before serving, you'll want to prepare the sides ahead of time, or even a day earlier.
And of course, you'll also want side dishes that are flavorful and delicious. Nobody wants a big plate of soggy and bland green beans!
Here is a list of great Asian style side dishes that you might have never heard of. They are bold in flavor, easy to prepare, and most of them go very well with non-Asian main dishes. Try out one or two, and you'll fall in love with them!
#1 Szechuan Dry-Fried Green Beans (干煸豆角)
One of my favorite green bean dishes! If you're looking for a great side dish for Thanksgiving, check out these Asian style stir fried green beans served with a spicy garlic sauce. It won't take up any space in your oven and it tastes great after reheating, so you can prepare it on Thanksgiving Day or a day ahead. You can skip the ground pork to make it a vegetarian dish, too!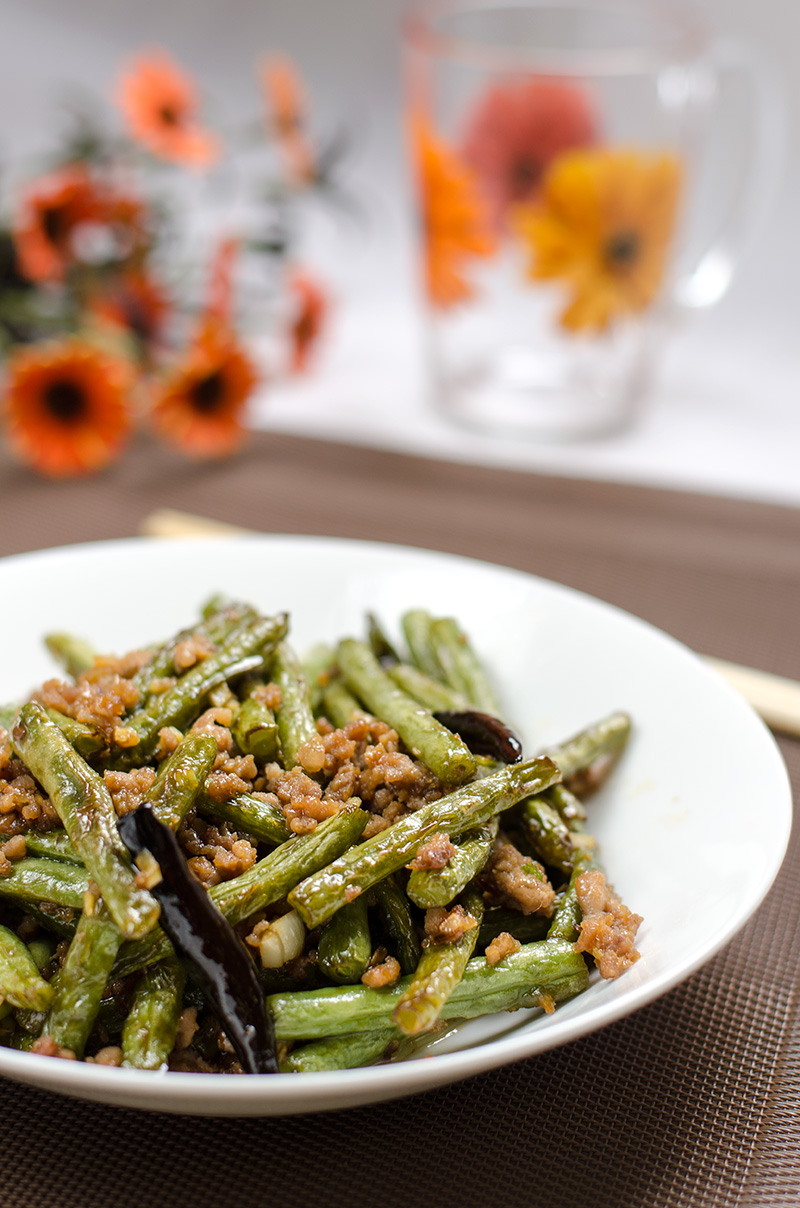 #2 Roasted Brussels Sprouts with Plum Sauce
A copycat recipe of a dish at a local restaurant. The greatest thing about this dish is that it goes very well with all types of cuisine. The crispy Brussels sprouts are gold, and this extra rich plum sauce will get you addicted!
#3 Stir Fried Corn and Pine Nuts
This is a side that is slightly filling (like mashed potatoes). The sweet corn kernels, pine nuts, cucumber, and carrot are lightly seasoned with green onion, salt, and sugar. Every ingredient comes together to create a hearty meal that is nutty and sweet. You can use a bag of frozen veggies to make this, and it only takes five minutes to cook.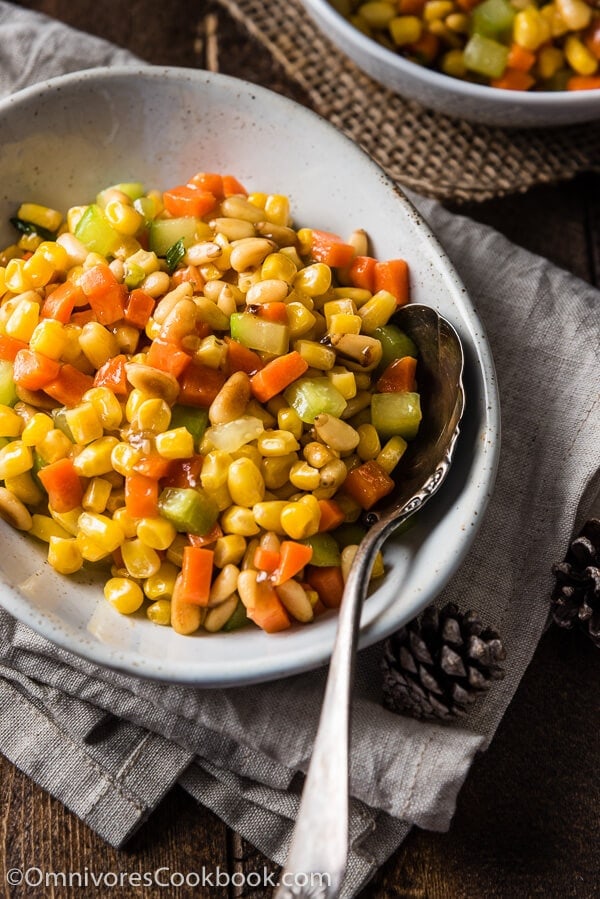 #4 Chinese Spinach and Peanut Salad
Blanched spinach and fried peanuts are served in a gingery vinegar dressing. A slightly hardcore Chinese dish that is refreshing, healthy, and great tasting. If you're serving a heavy main dish, this is will be a great side to cut the grease!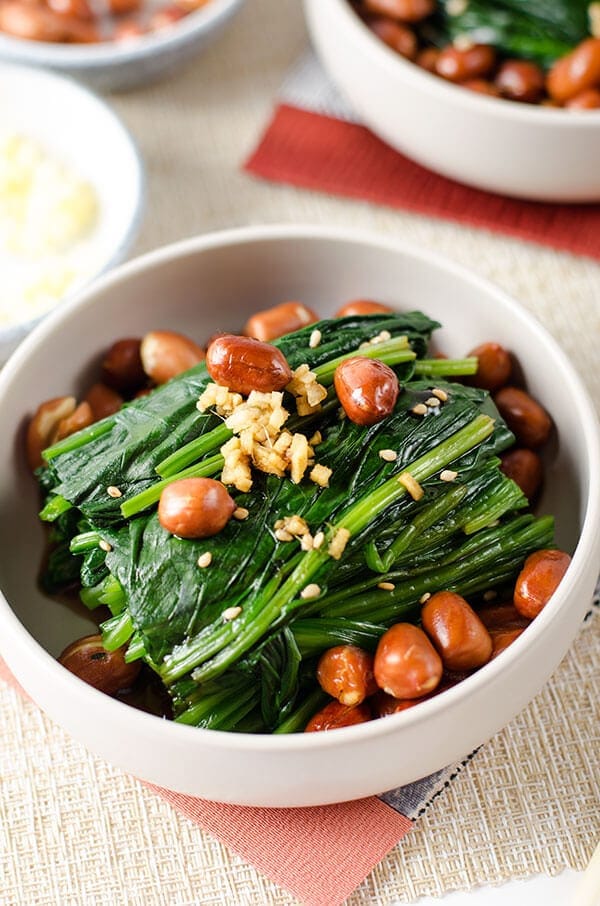 #5 Stir-Fried Cauliflower with Tomato Sauce
The cauliflower is blanched, then cooked in a hearty tomato sauce. With the classic combination of cauliflower and tomato sauce you can't go wrong!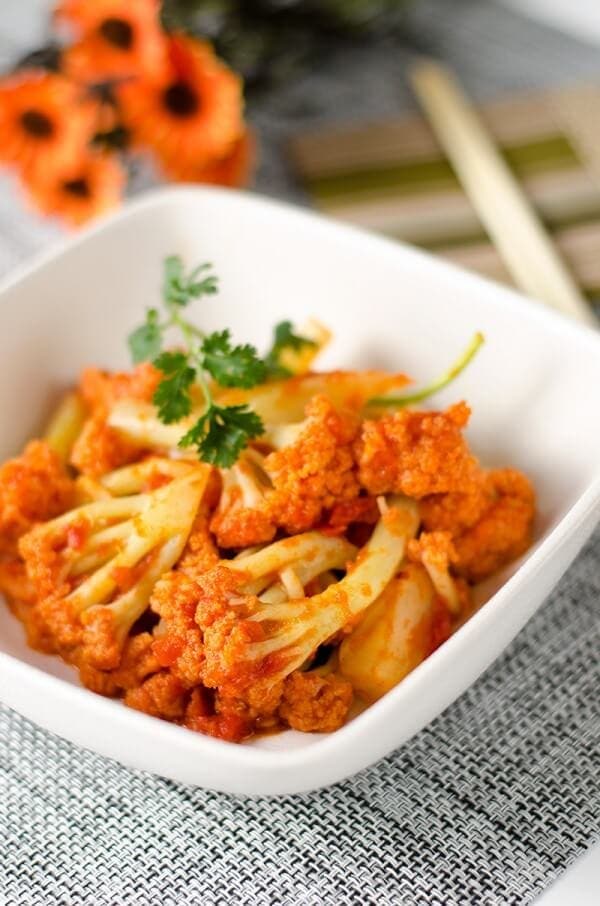 #6 Yunnan Style Pineapple Rice
This also belongs to the "filling" category of side dishes. The sweet, gooey rice has a nice fruity aroma. This is a creative side dish that will surprise your guests.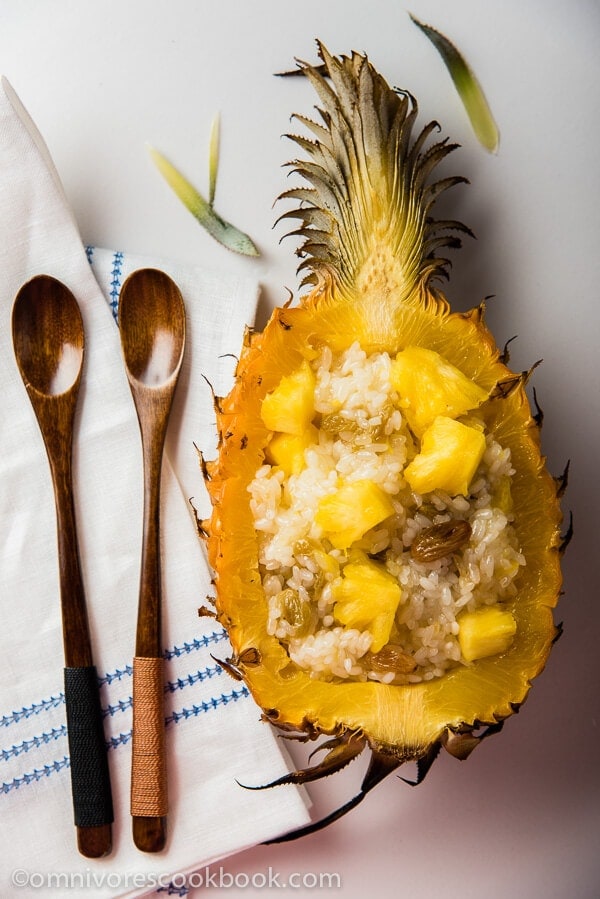 #7 Cantonese Broccoli with Oyster Sauce
A plate of poached veggies served with Cantonese style oyster sauce. It uses three ingredients and takes no time to cook.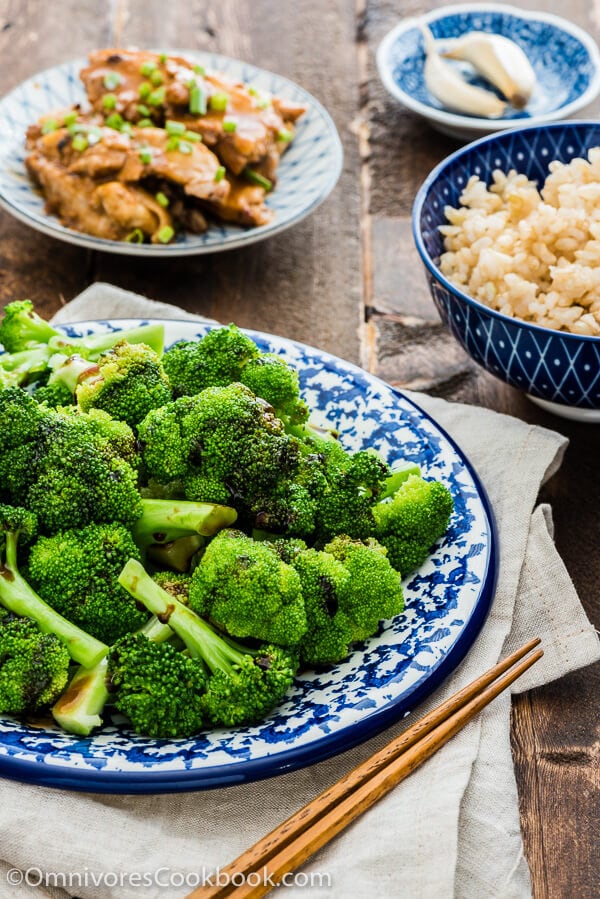 The original recipe was not intended as a side dish, but you can turn it into one by skipping the pork. Zucchini can be super tasty stir fried. It tastes good after reheating, so you can make it ahead of time.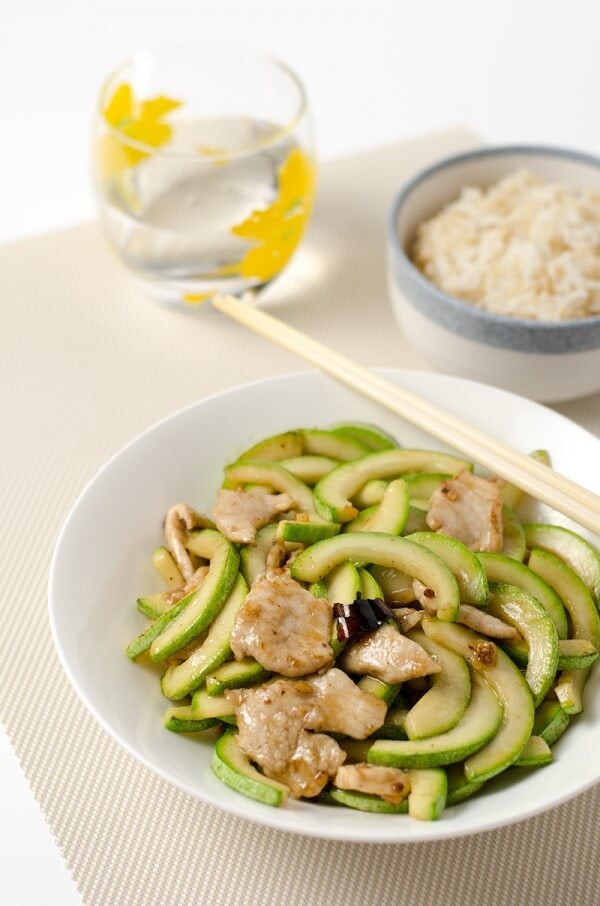 Potatoes are always welcome as a side and this is a new way to enjoy them. The potato strips are blanched, then drizzled with a Sichuan peppercorn infused hot oil. Simple, appetizing. and delicious.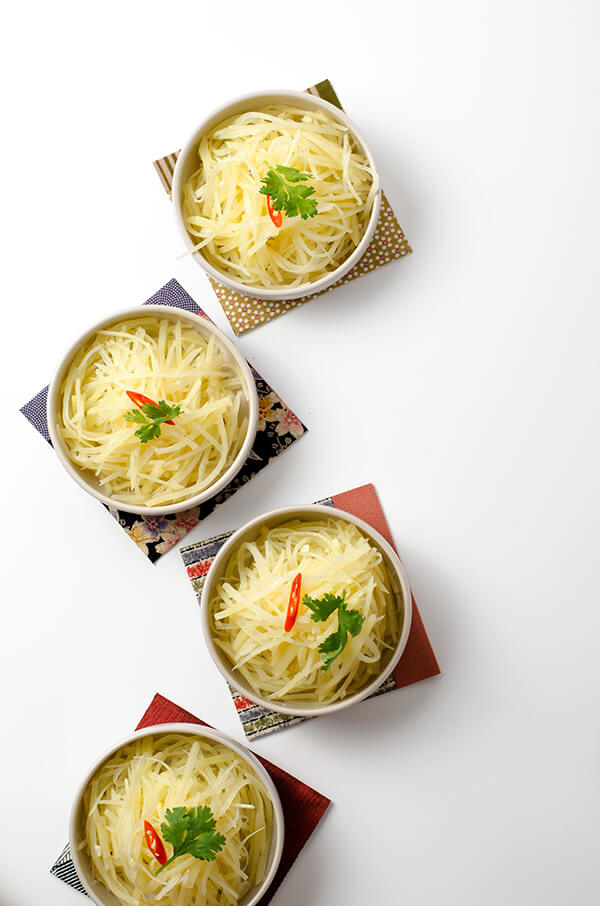 #10 Blanched Bok Choy with Garlic Soy Sauce
The easiest way to prepare mustard greens and Asian green-leaf veggies. All you need is: soy sauce, garlic, and 10 minutes, to get the dish on the table!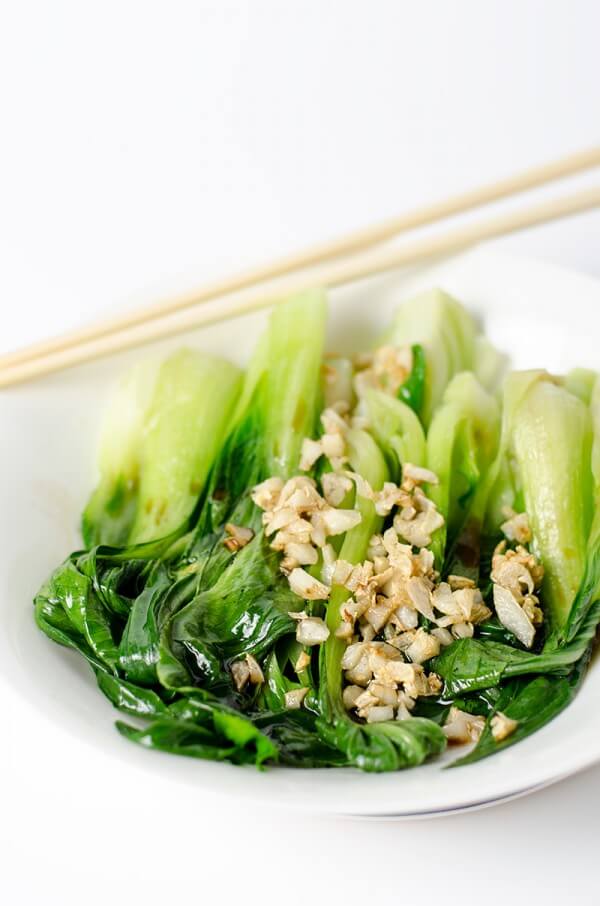 #11 Traditional Egg Drop Soup (鸡蛋玉米羹)
It's a classic and everyone loves it.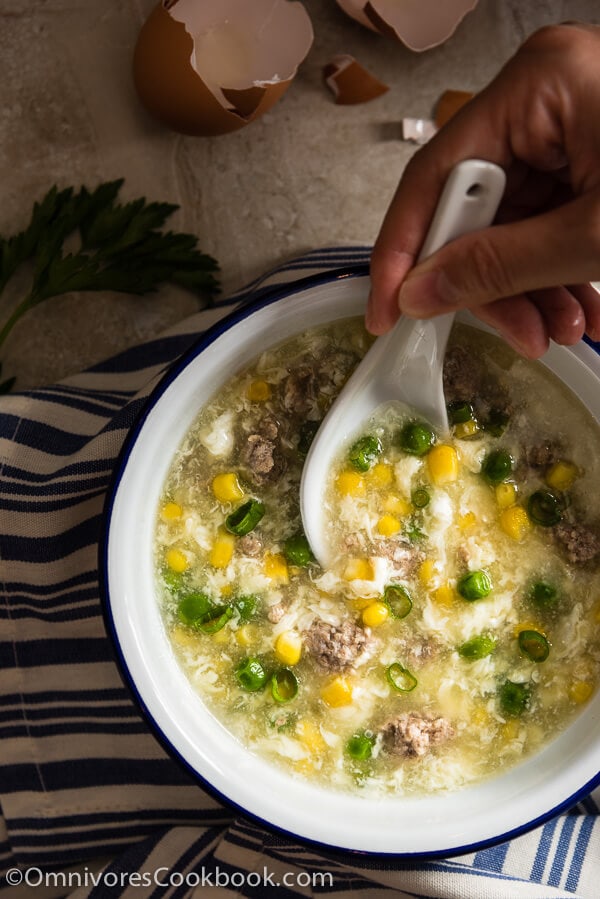 #12 Four-Ingredient Okra Stir-fry
A great way to cook and serve okra. It is cooked in a spice-infused hot oil until slightly charred on the outside, giving the okra a smoky and spicy savory flavor. It takes only 10 minutes to prep and cook.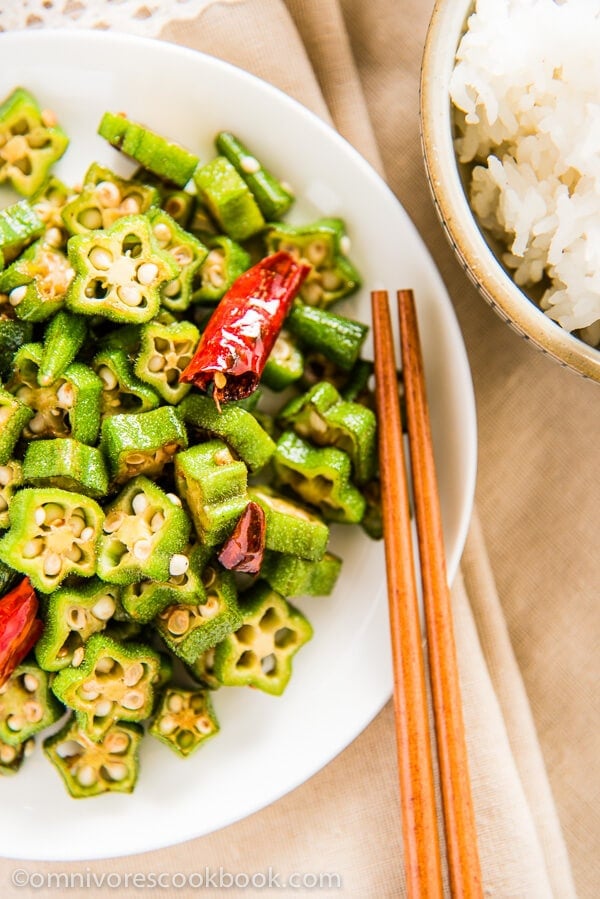 #13 Healthy Mashed Sweet Potato Casserole
It's so creamy in texture, with a cheesy crust. A quick, satisfying, and healthy side dish that contains only five ingredients. You can prepare it ahead of time and reheat it in the oven before serving it.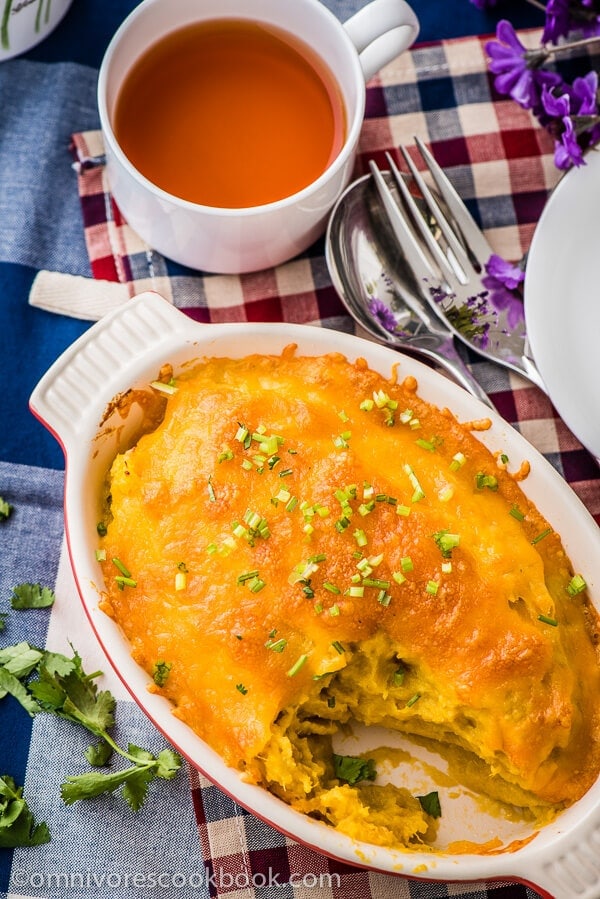 #14 Thai Brussels Sprouts Salad
Did you know that you can create super crispy Brussels sprouts on the stove top? Check out the method in this Thai brussels sprouts salad recipe. It's a wonderful side dish that is bursting with flavor, full of nutrition, and can be on the table in 30 minutes.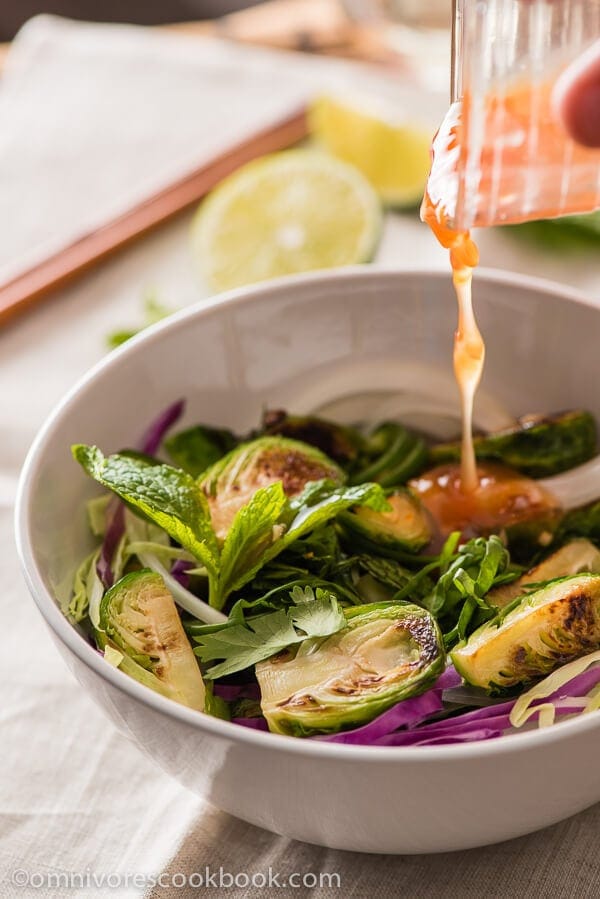 #15 Easy Chinese style Cabbage Stir-Fry
Spicy, pungent and appetizing. You need just four ingredients and 10 minutes to finish this dish.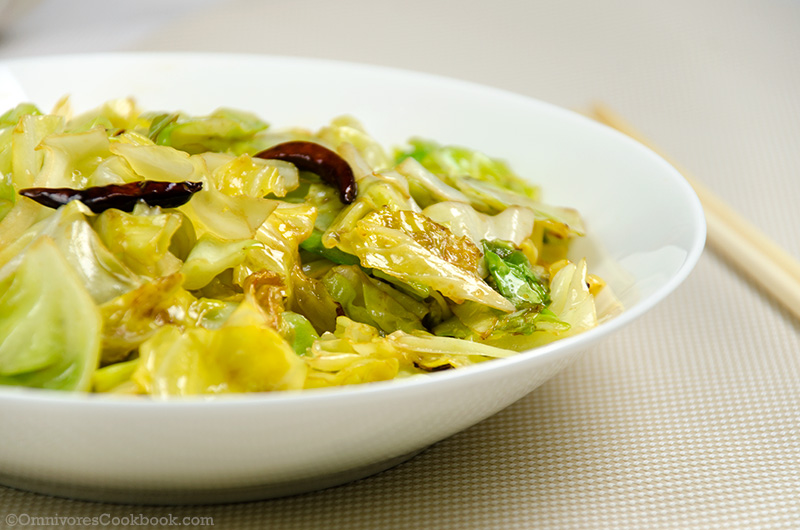 #16 Stir fried eggplant, tomato, and bell pepper
OK, this might not be the quickest dish, but it's very simple to prepare ahead of time and won't take up any oven space. Plus, it's so delicious!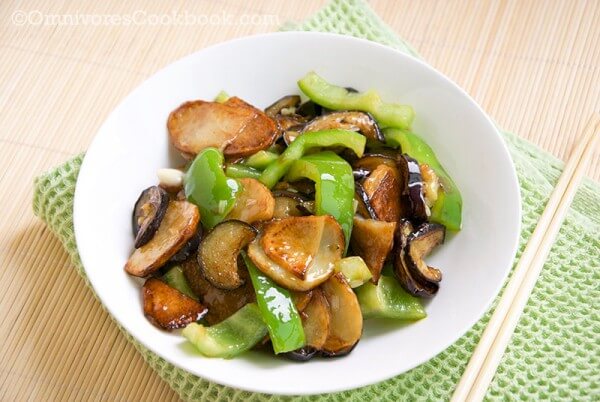 #17 Asparagus Salad with Mushroom, Eggs, and Glass Noodles
A simple yet scrumptious salad that is wonderfully flavorful, rich in nutrition, low in calories, and takes less than 30 minutes to get ready.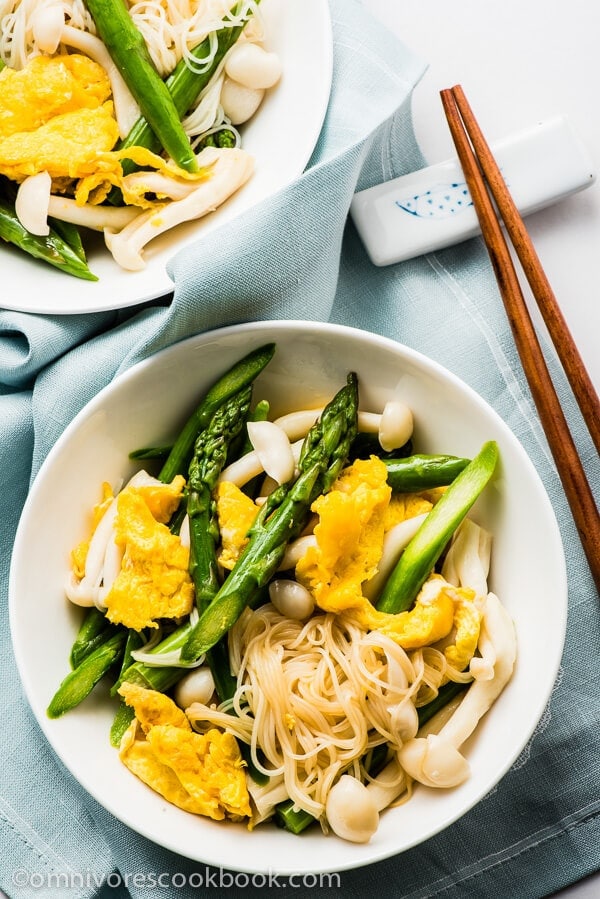 #18 Spicy Cauliflower Stir-Fry
A quick and easy vegan stir fried cauliflower dish that has a great texture, just like oven-roasted. It uses a pungent, savory, and slightly sweet sauce to bring out the greatness of the cauliflower.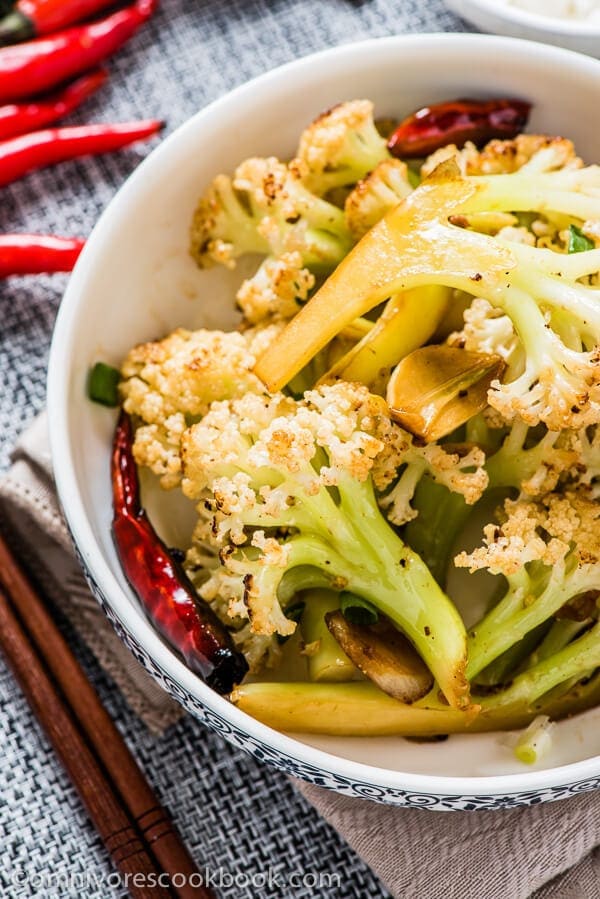 #19 Authentic Hot and Sour Soup (酸辣汤)
Another classic. Goes great with all kinds of cuisine.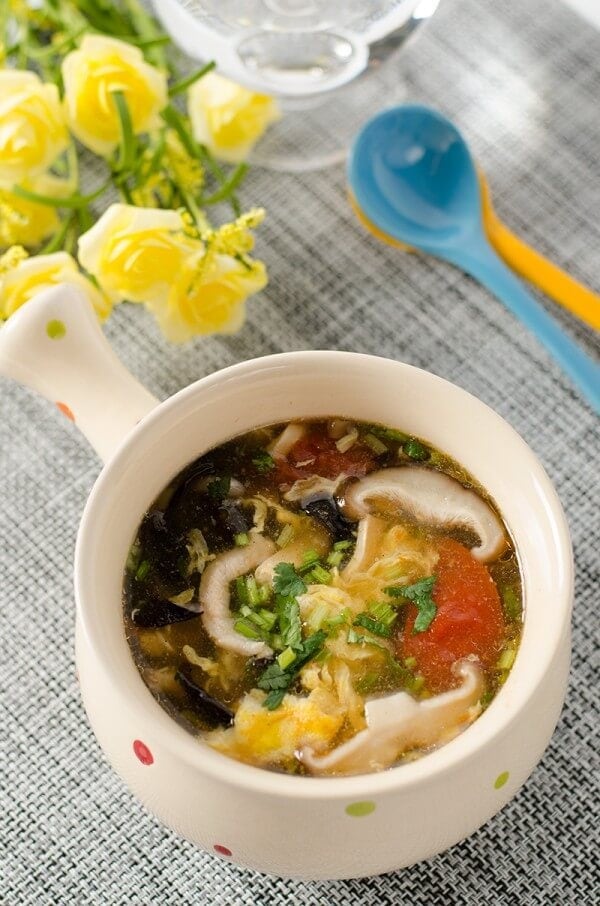 #20 Easy Oyster Mushroom Stir-Fry
This easy oyster mushroom stir fry is another quick and easy stir fry that you can cook for a busy weekday dinner. The tip to cooking perfect mushrooms: blanch them before stir-frying.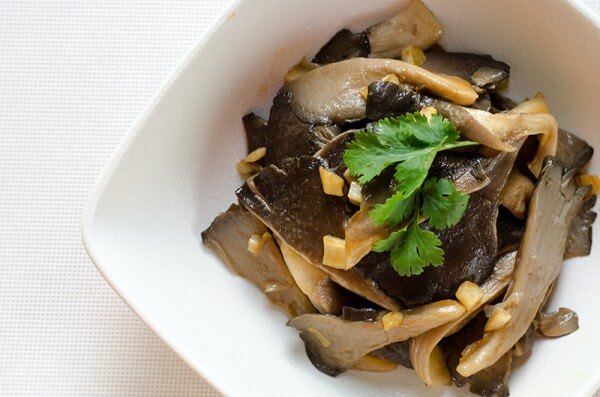 Do you like my recipes? Sign up for Omnivore's Cookbook's weekly newsletter to get the latest updates delivered to your inbox and a free e-cookbook! And stay connected via Facebook, Instagram, Pinterest and Google+. Thanks for reading and happy cooking!