Want to do something unique for your holiday gathering this year? Why not come together over vegan Chinese recipes that everyone can agree on? It will be perfect!
When you're tired of serving all the same old holiday things, vegan Chinese recipes will shake things up. Healthy, delicious, and exciting, these 23 vegan Chinese recipes are sure to delight your whole crew!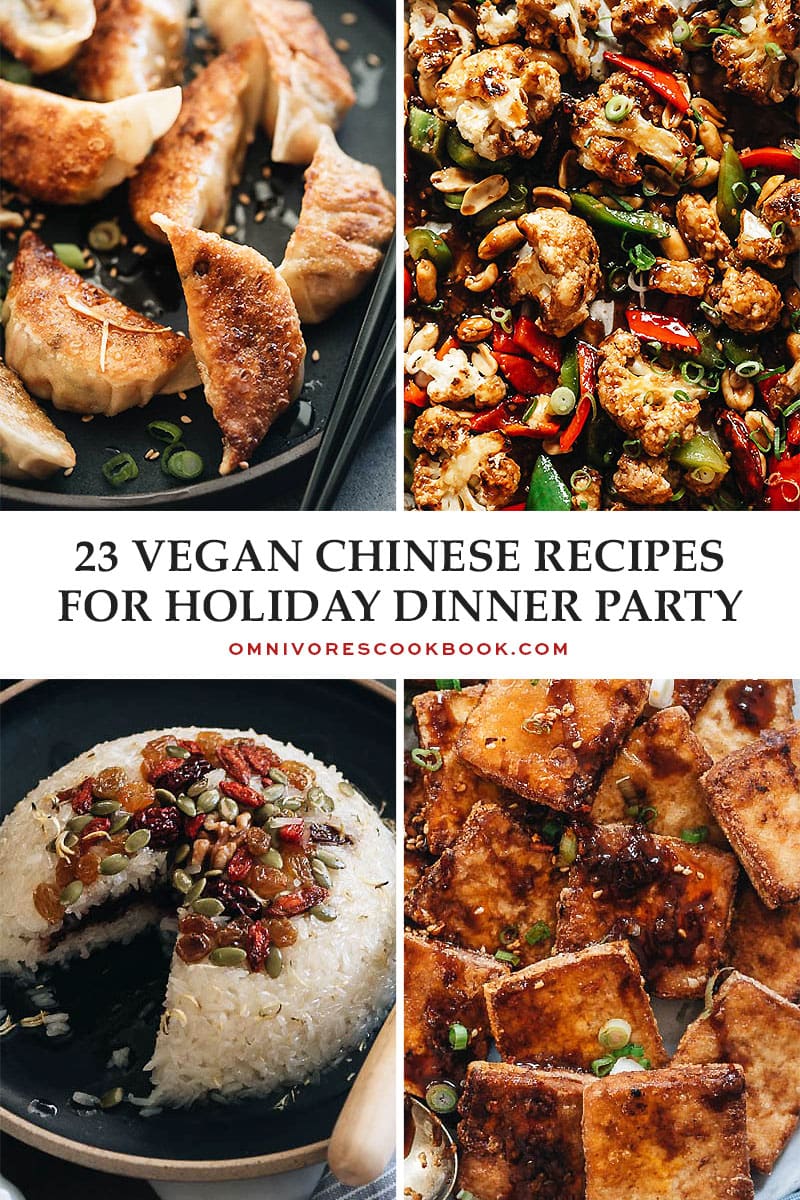 23 Vegan Chinese Recipes for Your Next Holiday Dinner Party
Appetizers
Start things off with vegan dumplings that get their wonderful texture from a blend of veggies, tofu, and vermicelli, all with awesome aromatic flavors. Chinese pickled cabbage makes a nice side to crunch on and add on top of your other appetizers. Everyone will love the Chinese cucumber salad and Szechuan spicy peanuts too. But the real show-stopper, vegan dan dan noodles, may just disappear faster than anything else.
Homemade Vegan Dumplings (素菜锅贴)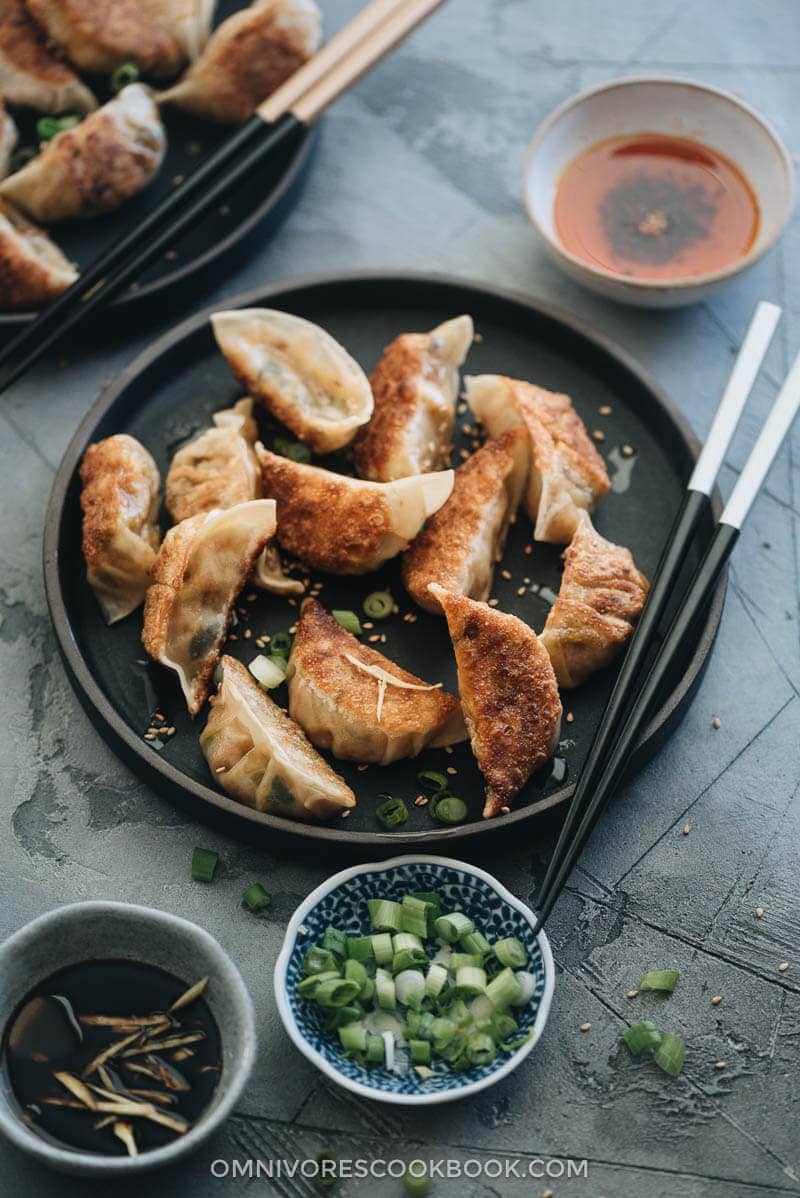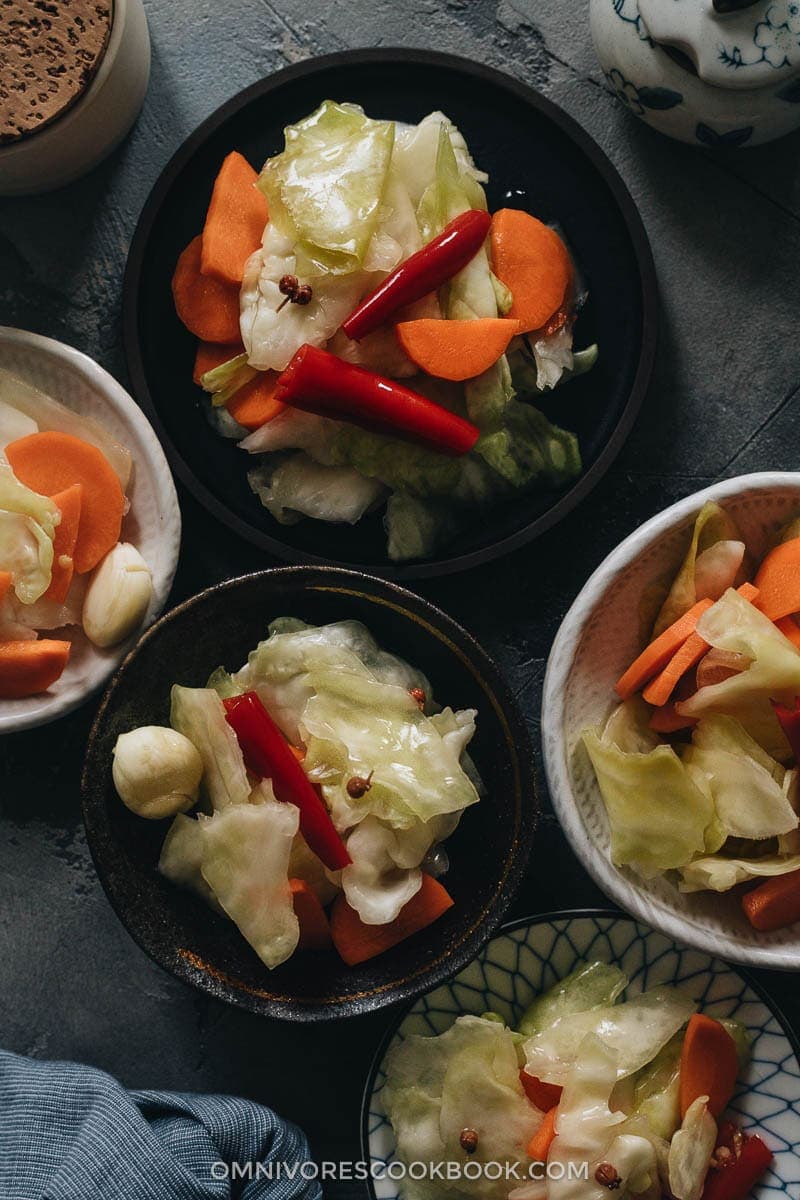 Easy Chinese Cucumber Salad (拍黄瓜)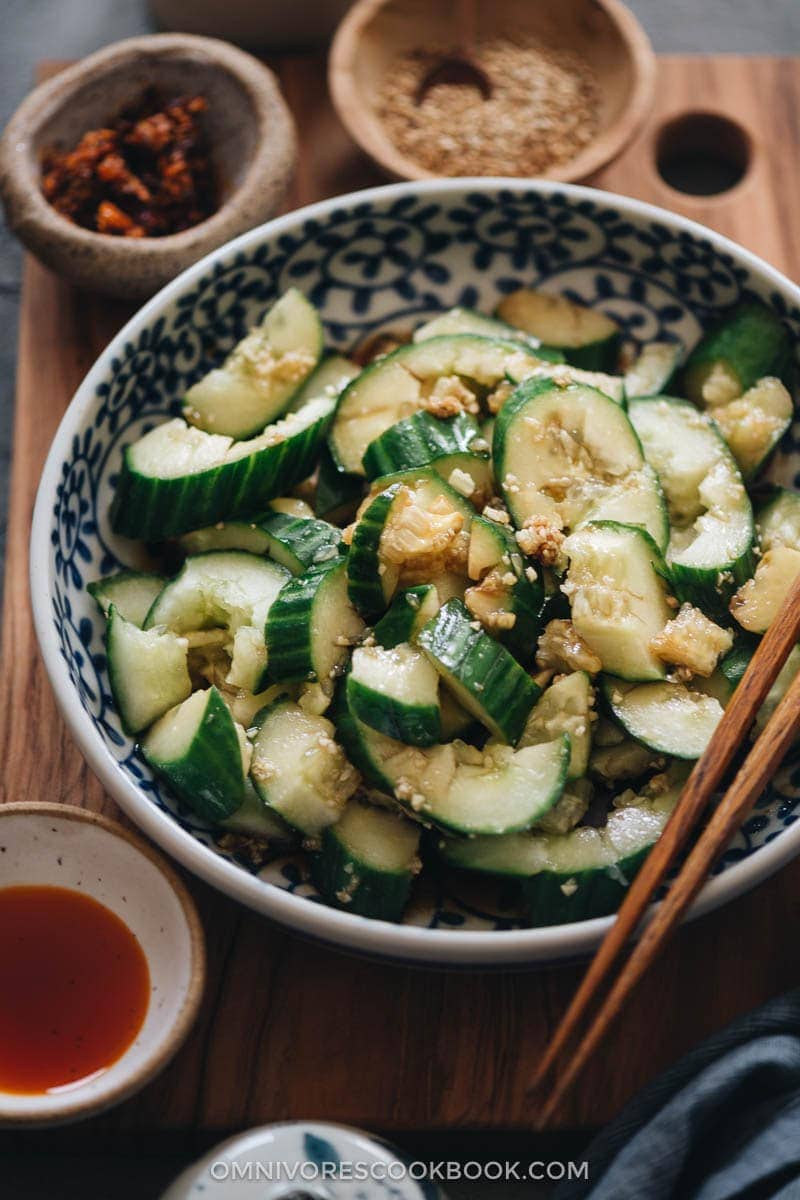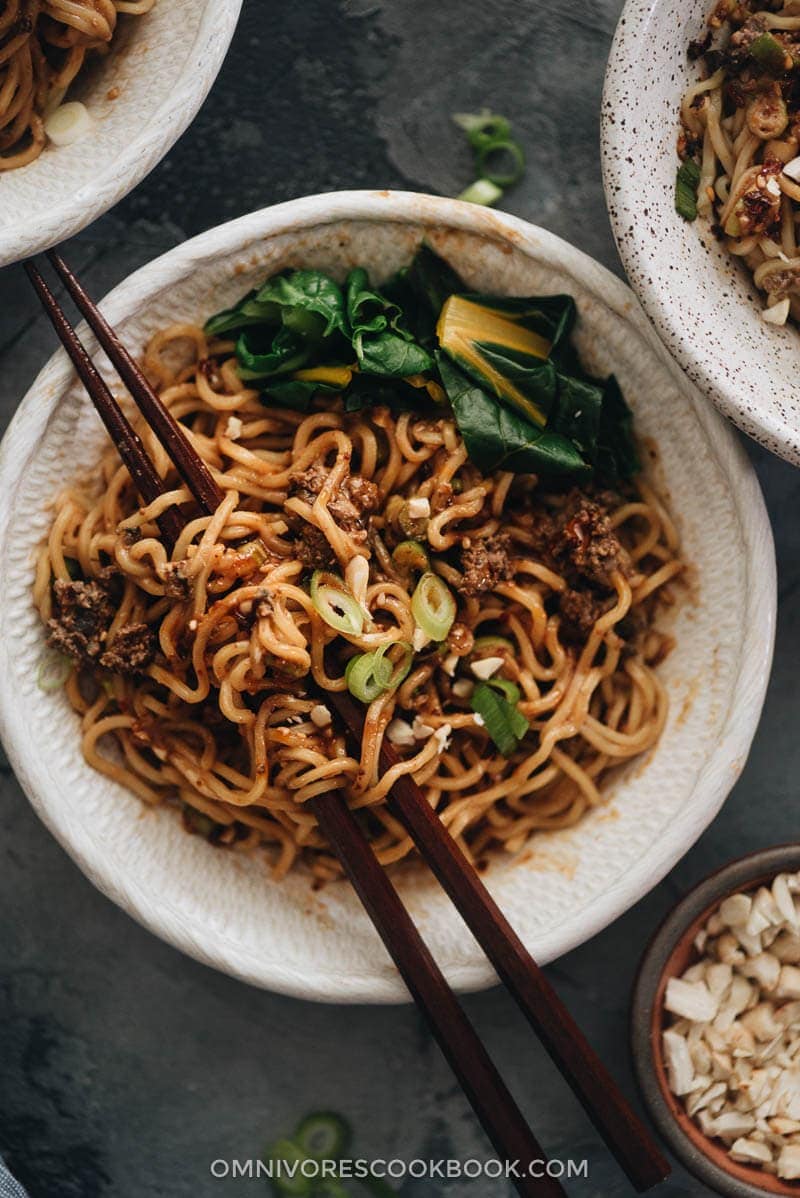 Szechuan Spicy Peanuts (黄飞鸿花生, Huang Fei Hong Spicy Peanuts)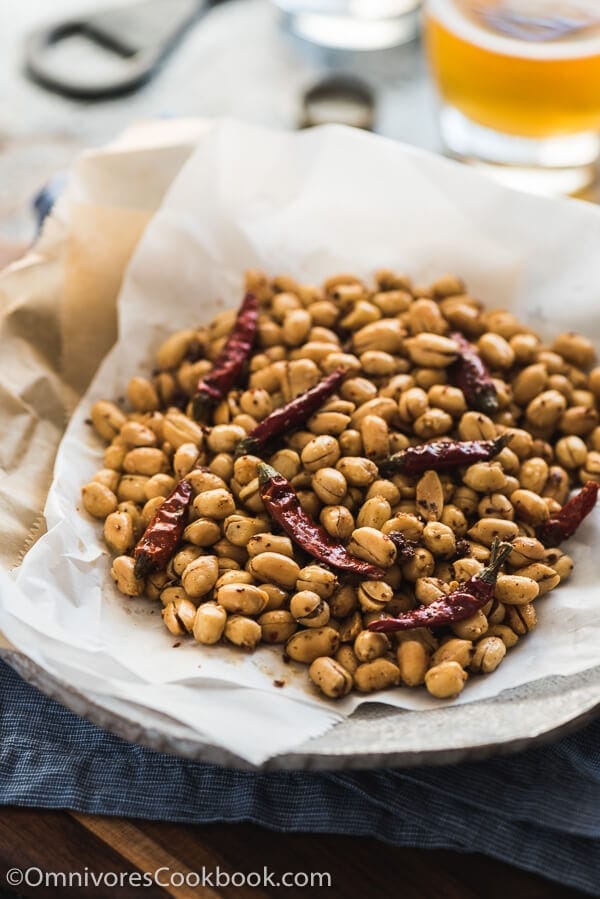 Main Dishes
Those appetizers will be a tough act to follow, but these main dishes should do the trick. Tofu is the perfect protein for these vegan Chinese recipes. The flavors of General Tso replace chicken with tofu. Crispy marinated tofu and home style tofu are other dishes that offer a surprising taste and texture sensation.
Round out the rest of the table with veggies as the star of the dish. Chinese eggplant with garlic sauce and Buddha's delight are both popular takeout items that are easier (and tastier!) to make yourself. You can make vegetarian chow mein or Kung Pao Cauliflower too. And if you're looking for vegan Chinese recipes that put a unique spin on a regular holiday dish no matter if it's Thanksgiving or Christmas, try the curried vegan green bean casserole and vegetarian duck.
Vegetarian Duck (素鸭) Vegan Holiday Loaf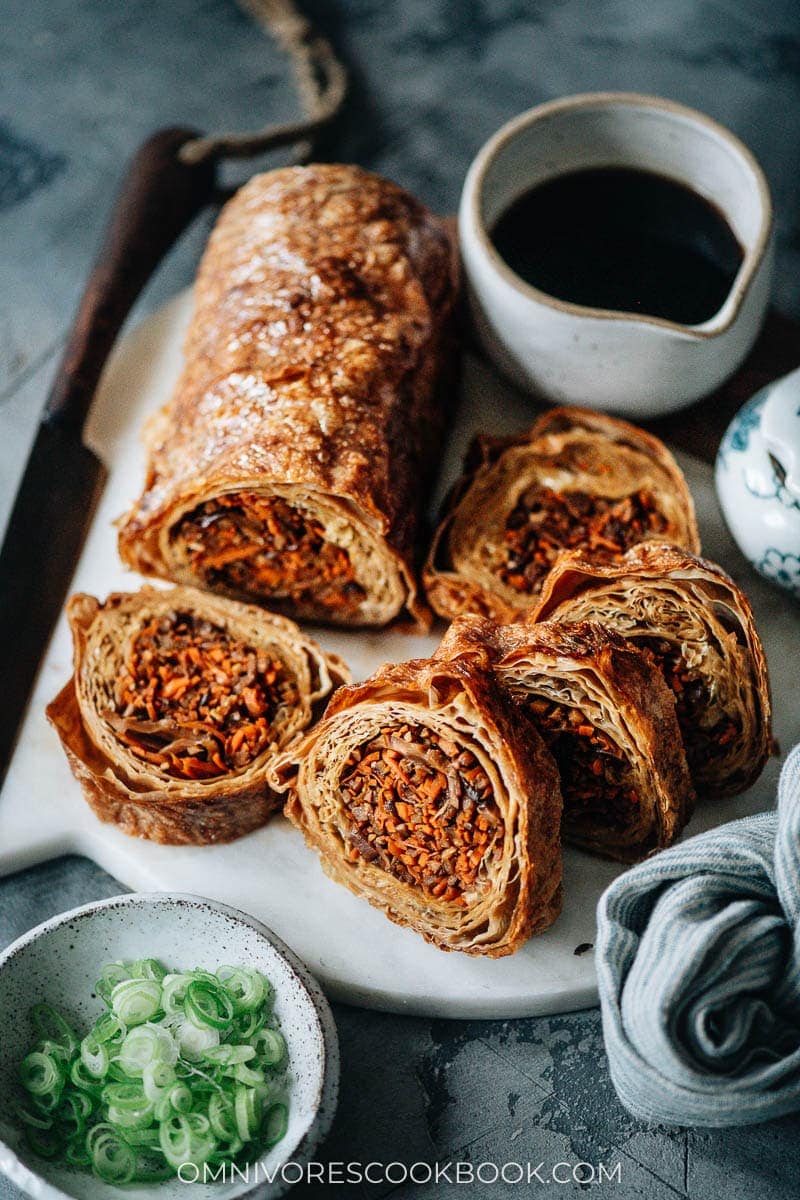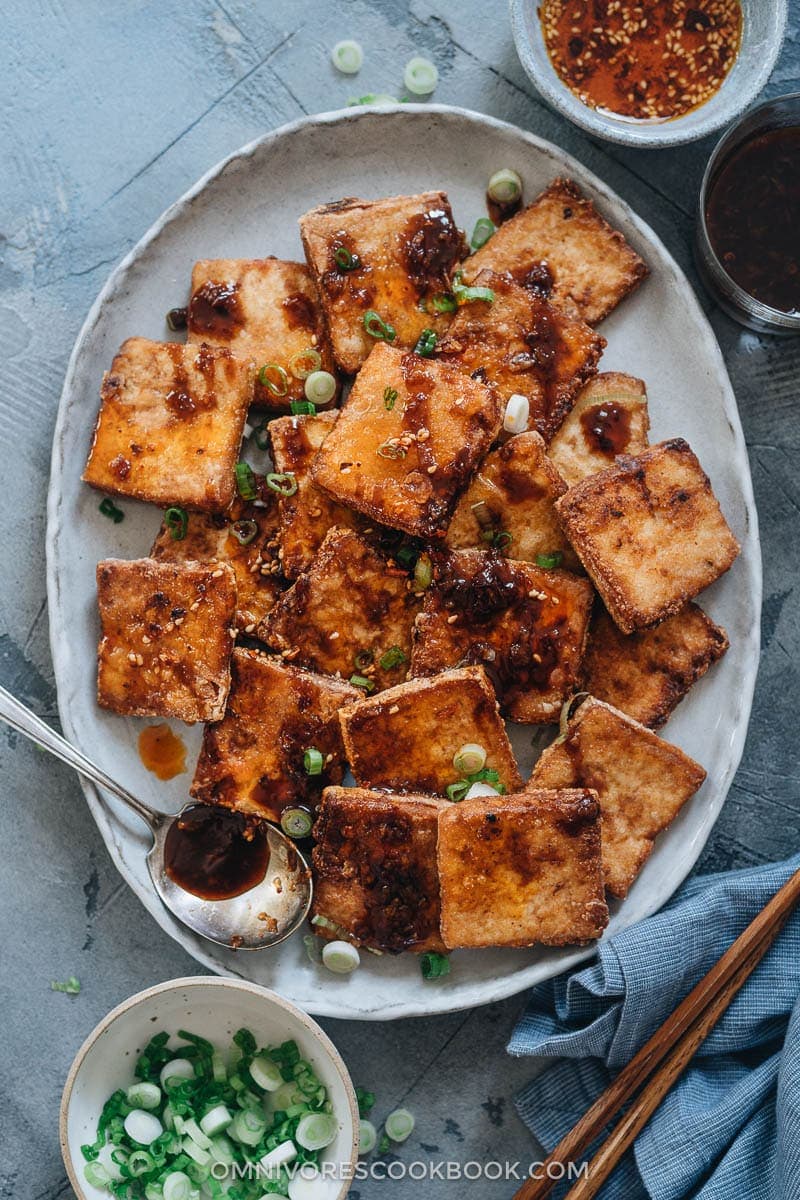 Curried Vegan Green Bean Casserole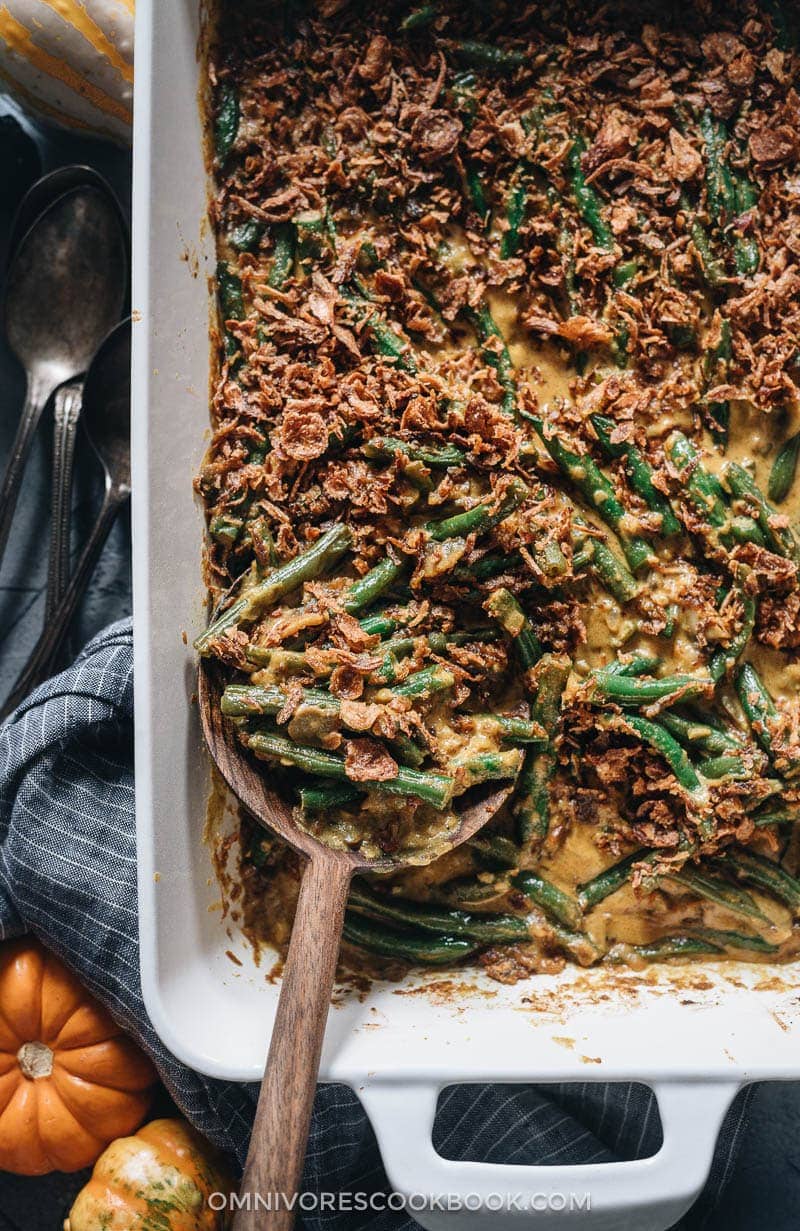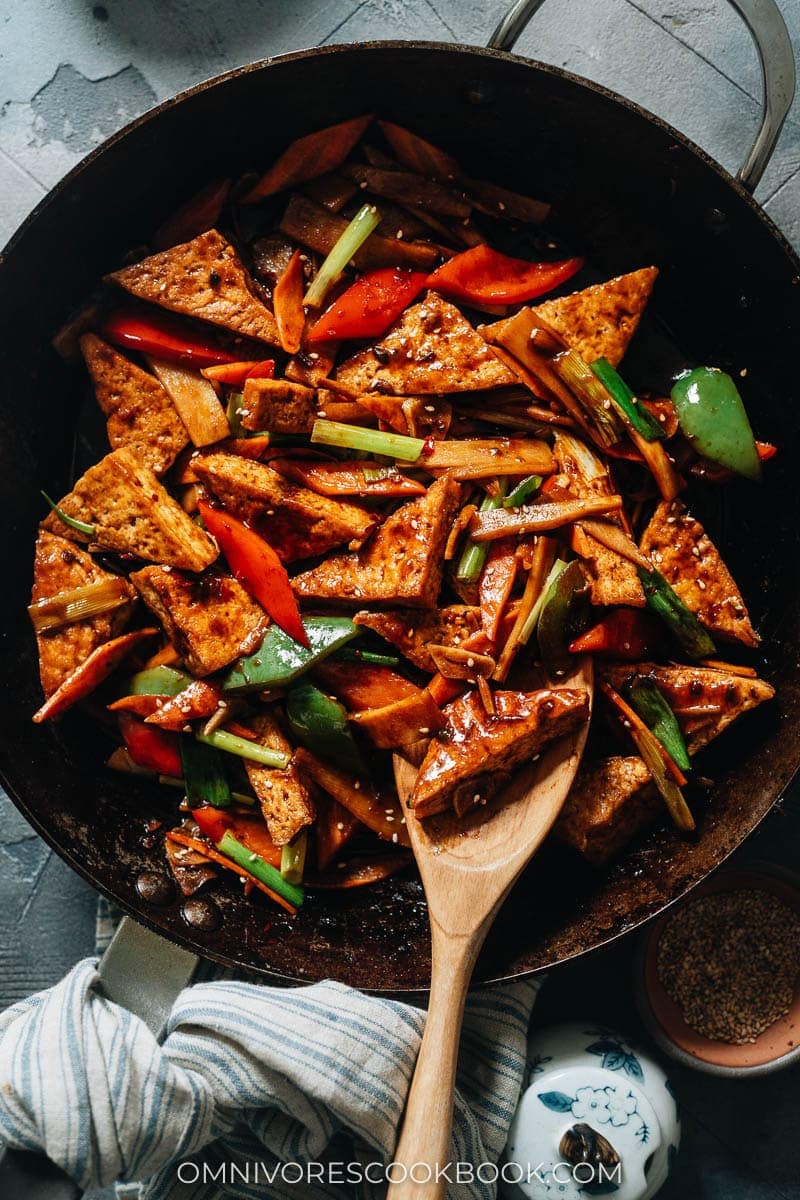 Chinese Eggplant with Garlic Sauce (红烧茄子)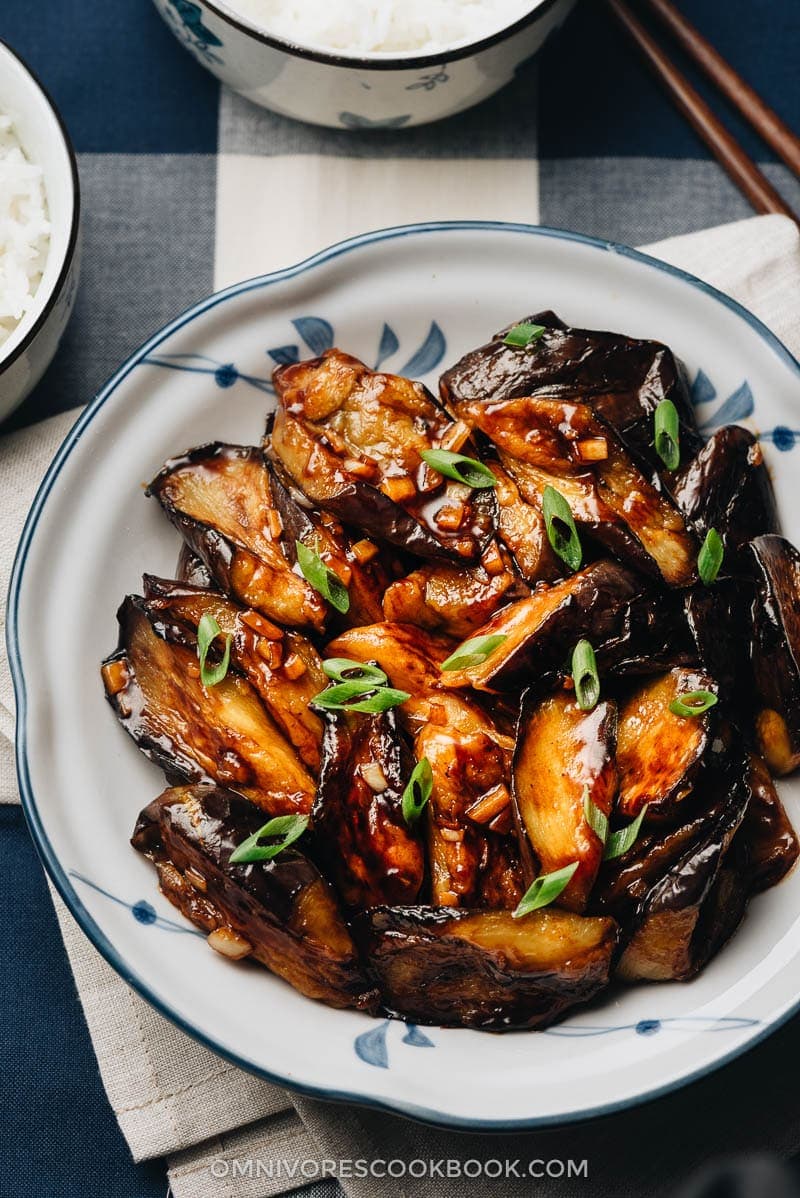 Buddha's Delight (Jai, Chinese Vegetarian Stew)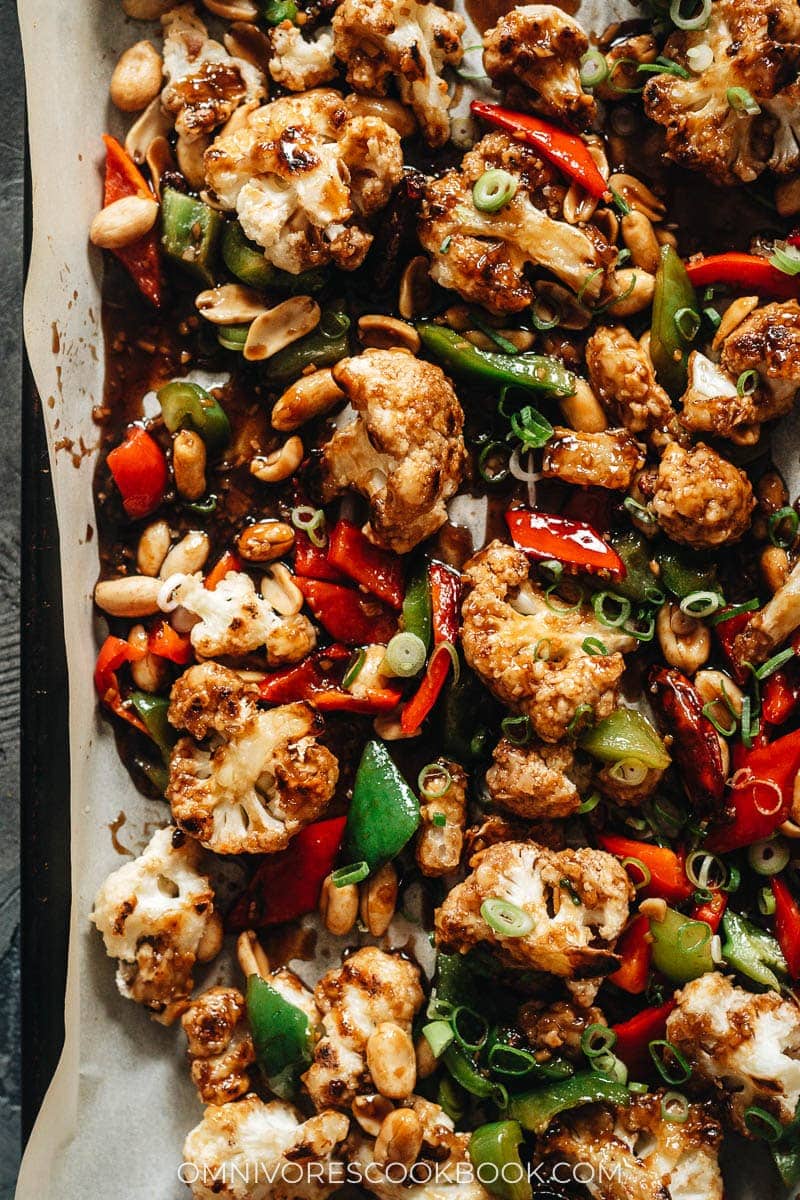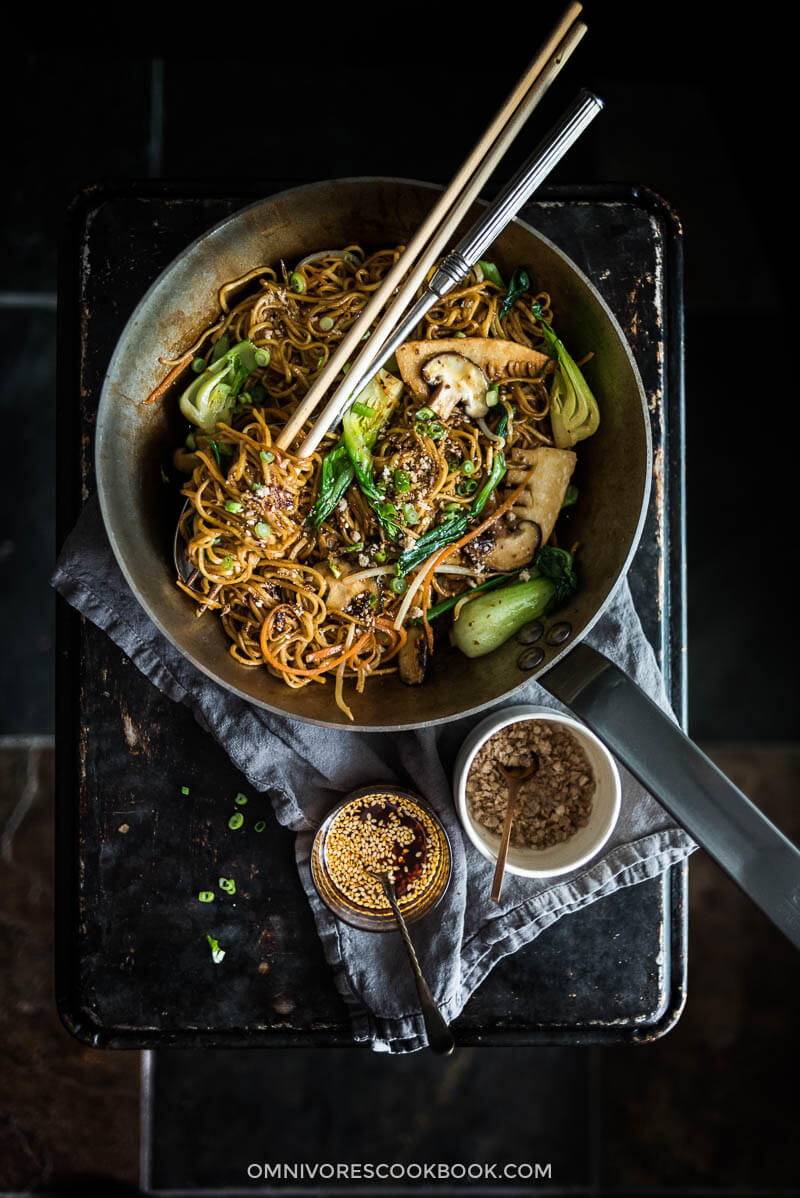 General Tso Tofu (Crispy Tofu without Deep Frying)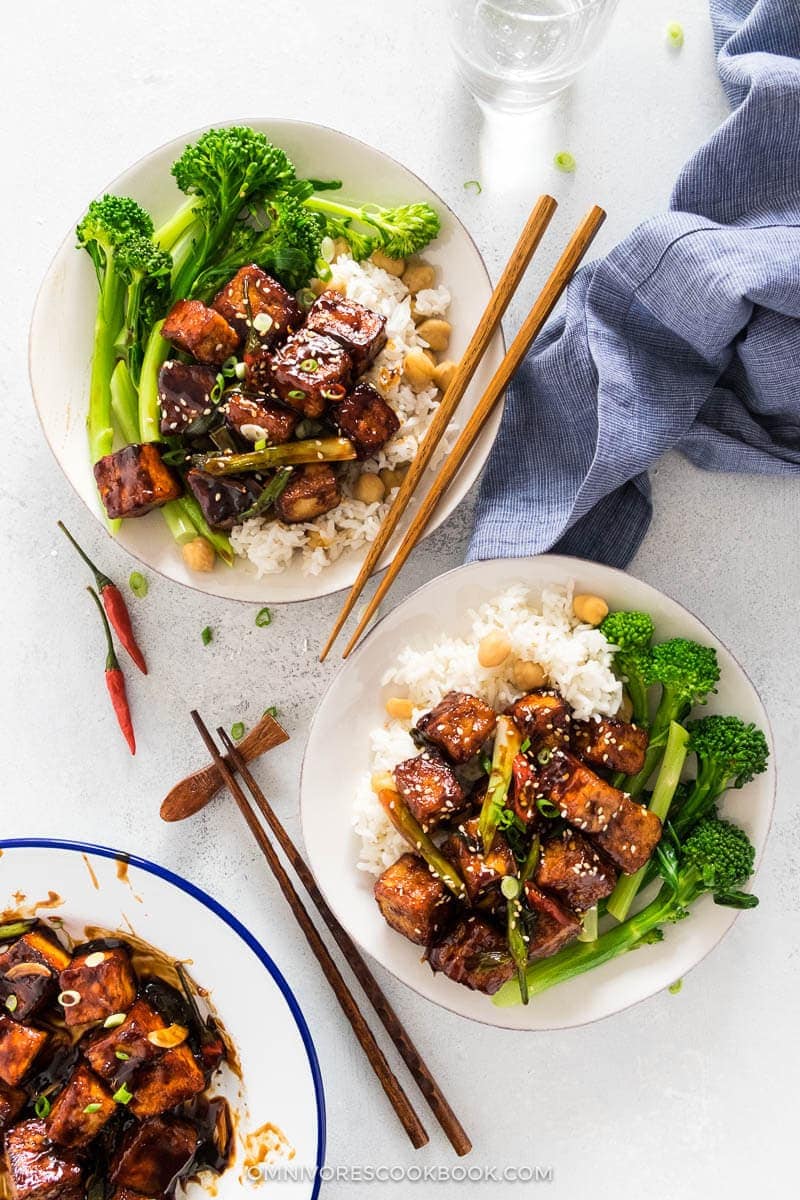 Side Dishes
Don't forget how important side dishes are. Instant Pot lentil soup is one of the best choices because you can set it and forget it. Try Napa cabbage stir-fry, baby bok choy stir-fry, or fried cabbage to get more greens to your gang.
Instant Pot Lentil Soup (Chinese Style)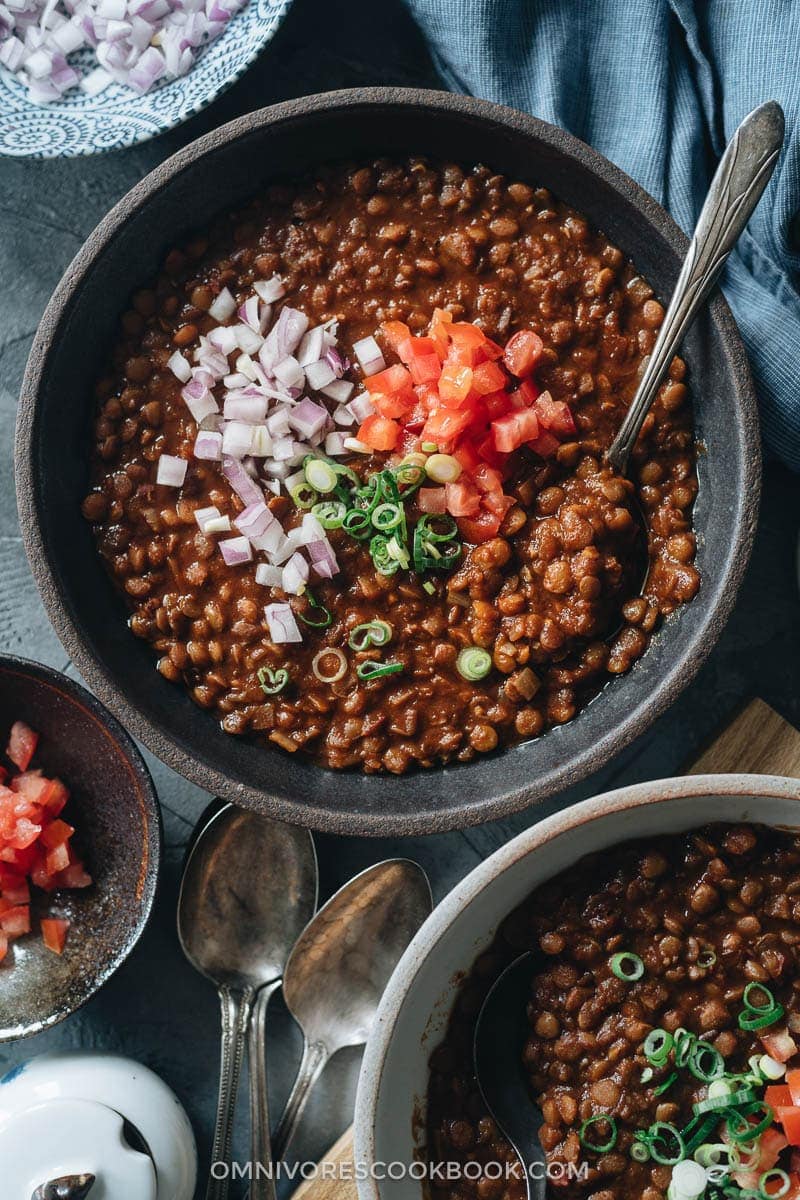 Napa Cabbage Stir Fry with Vinegar Sauce (醋溜白菜)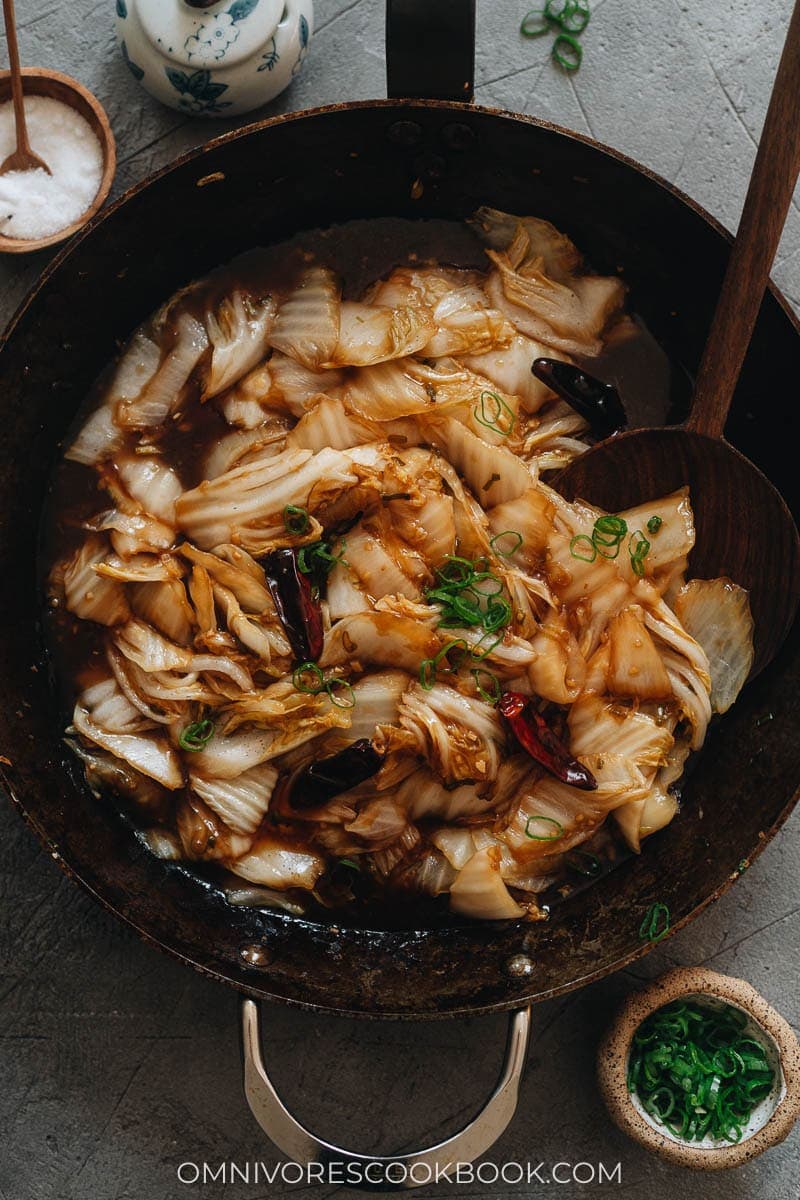 4-Ingredient Baby Bok Choy Stir Fry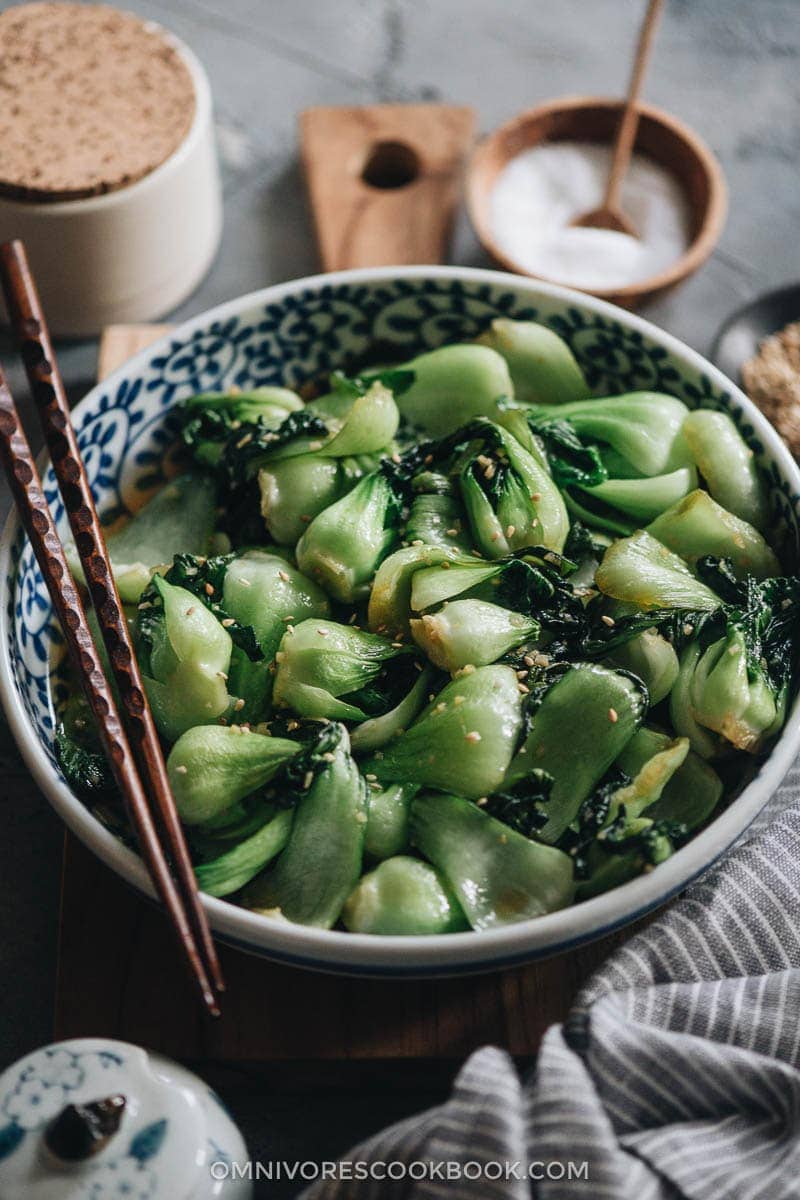 Chinese 4-Ingredient Fried Cabbage
Desserts
Make sure everyone saves room for dessert! They won't want to miss the luscious vegan mango pudding! Chinese desserts tend to be very different from Western ones with focus on black sesame soup or red bean soup. Sticky rice is a popular ingredient for making desserts too, due to its fun texture, where eight treasure rice and mango sticky rice will pleasantly surprise you.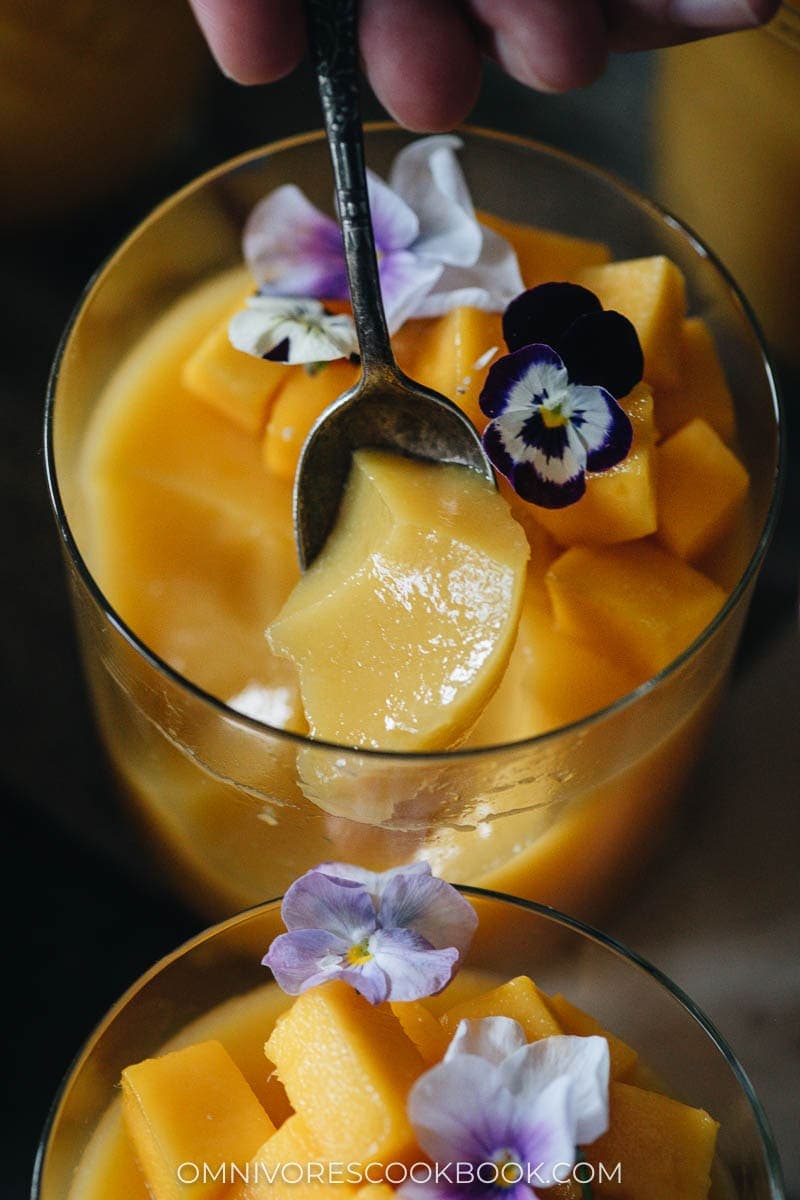 Eight Treasure Rice (八宝饭, Chinese Rice Pudding)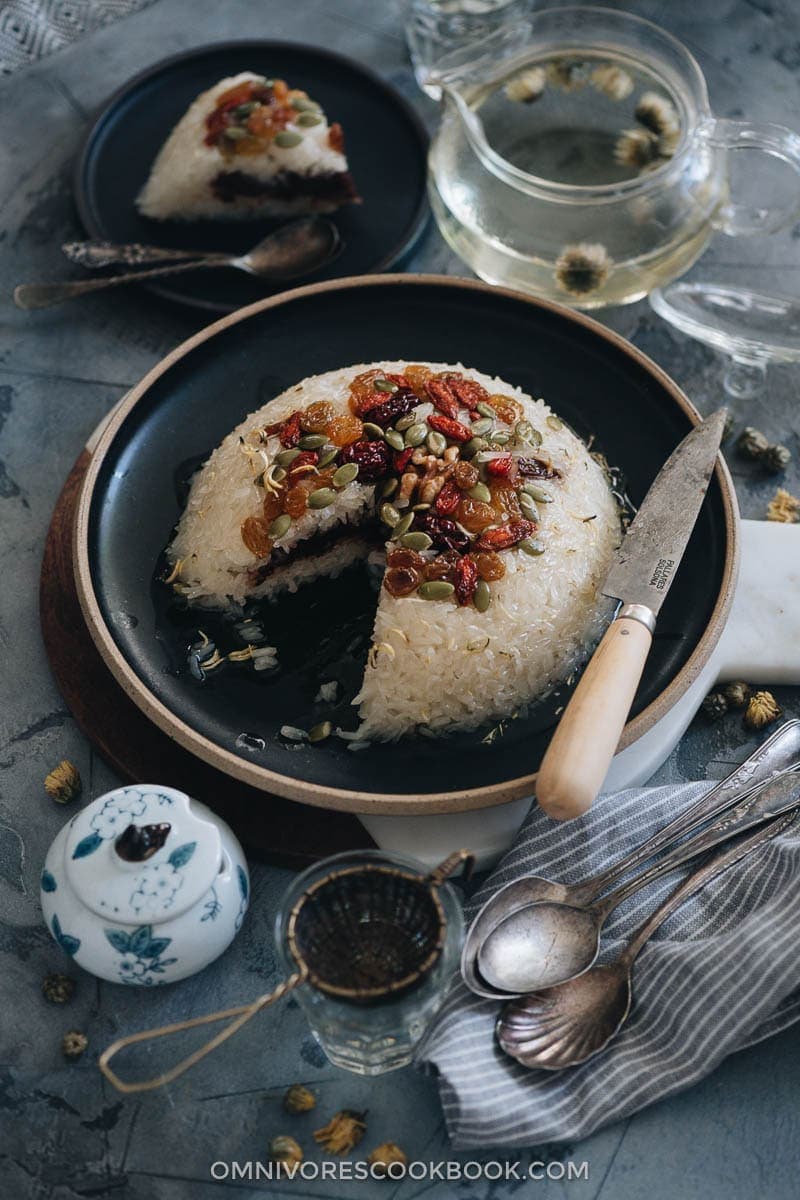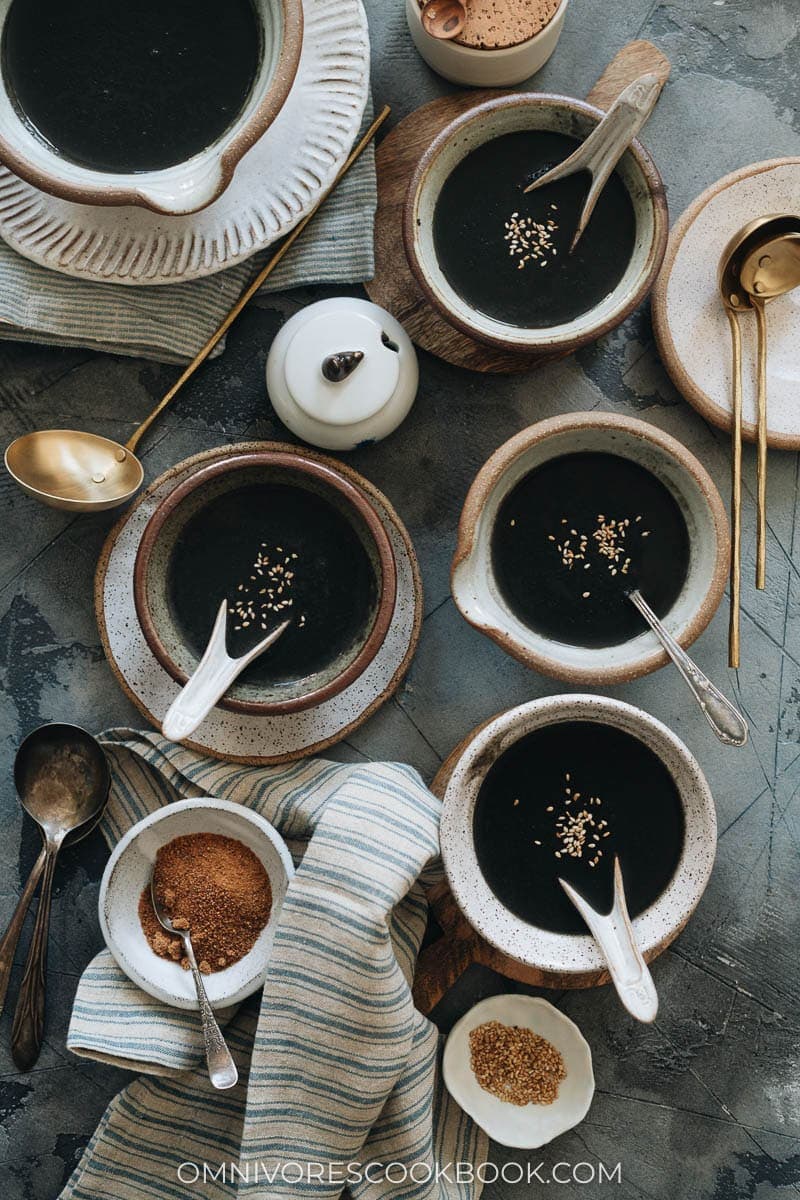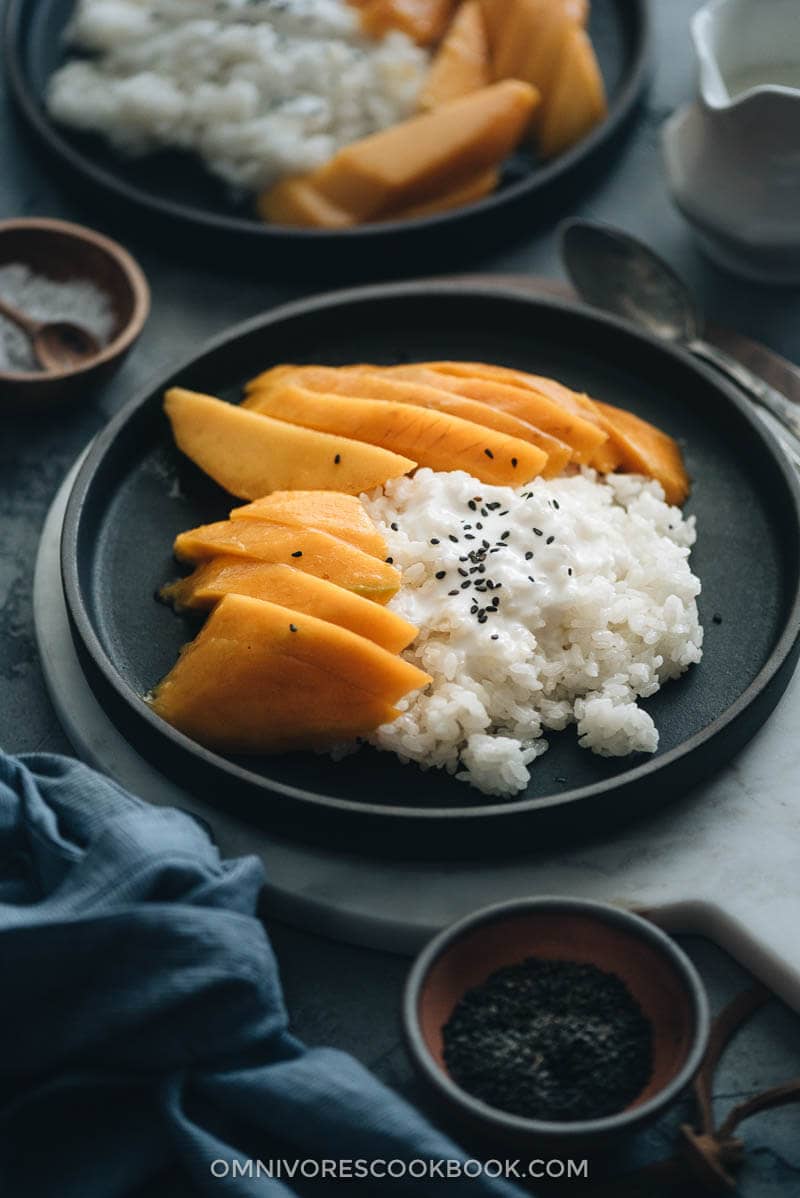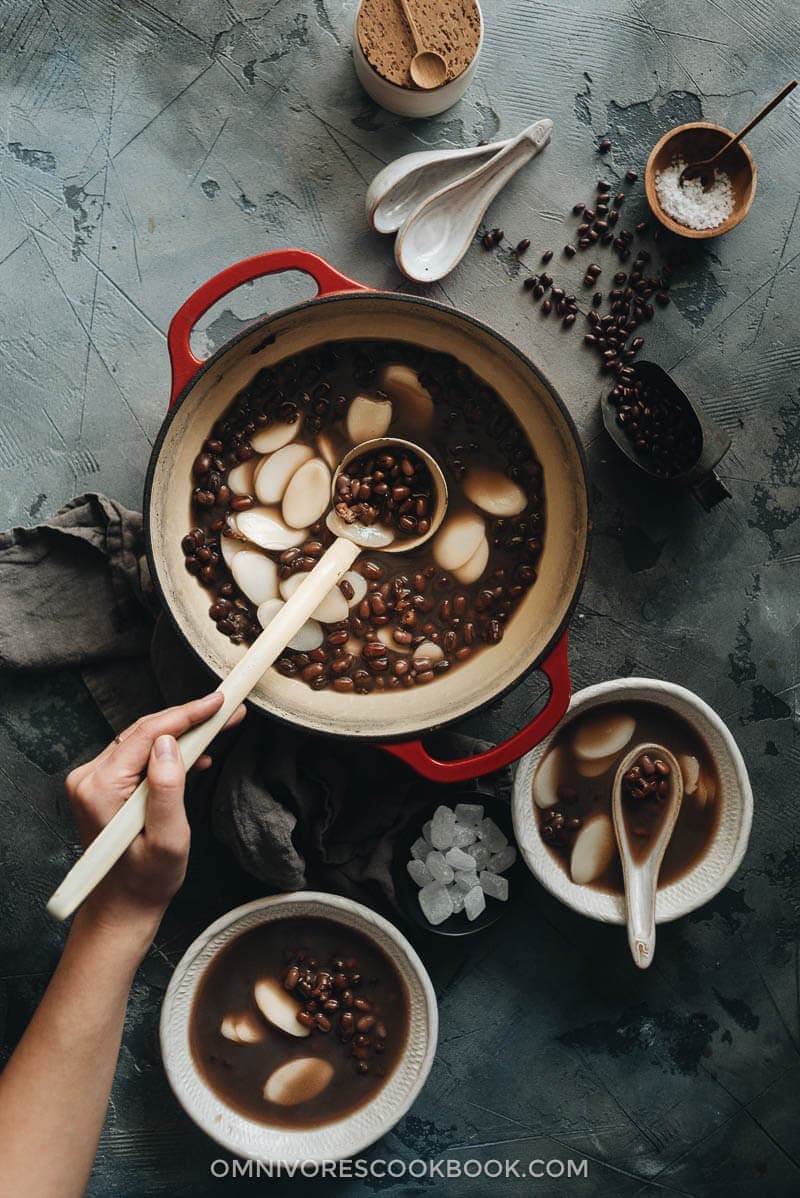 Now all you need is to invite your favorite friends to join you for these vegan Chinese recipes at your next holiday dinner party. Make it even more fun by cooking it together or having everyone try their hand at making a dish!
Want to learn more about Chinese Cooking? Sign up my newsletter to receive the 5-Day Chinese Cooking Crash Course and recipe update!