Sharing 9 Chinese New Year feast tips so you can learn all the secrets to hosting a great Chinese New Year dinner party at home.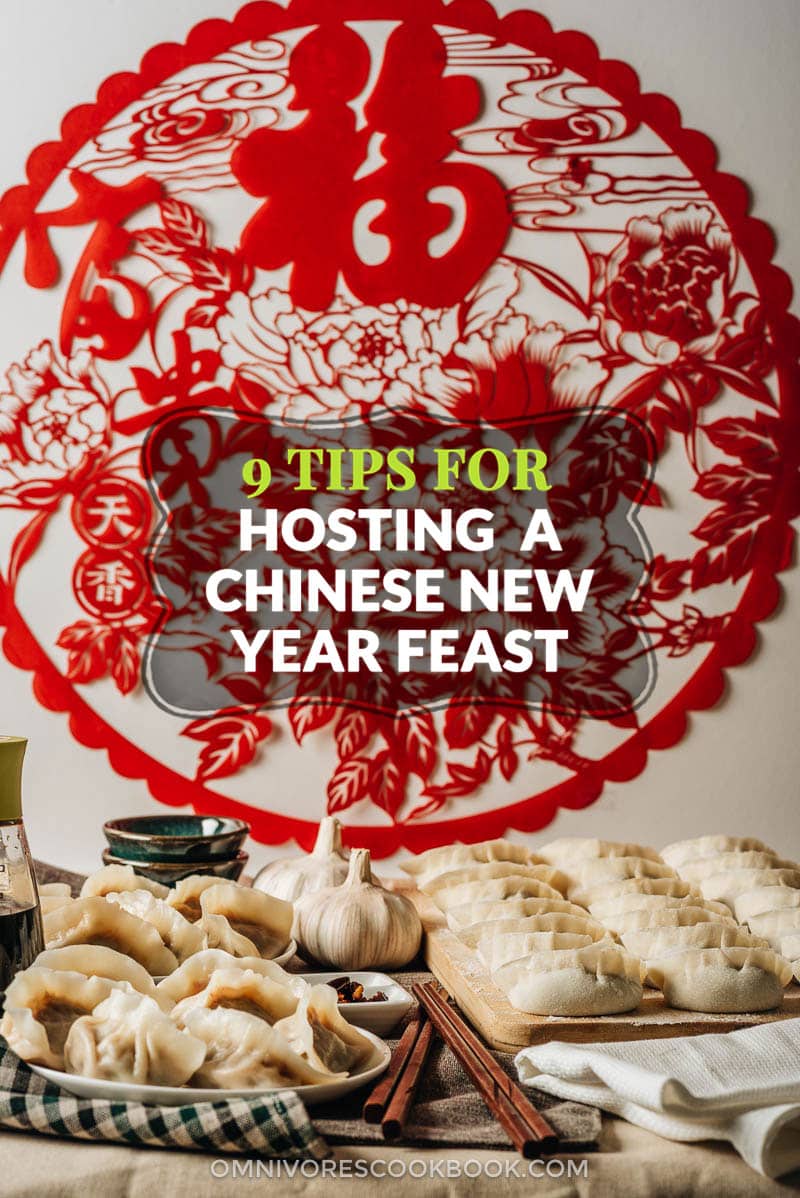 Chinese Lunar New Year is just around the corner. Have you decided what to cook for your Chinese New Year dinner party?
Growing up, I would always travel to my grandma's place for Chinese New Year. At my grandma's place, there would be a big party, with my aunts and uncles and other relatives coming in from all over the place. My grandma always cooked, of course with help from the others, one feast after another during the holidays.
After years of observing and participating, now it's my turn to share everything I've learned about hosting a Chinese New Year dinner party with you!
9 Chinese New Year Feast Tips
Plan the menu ahead of time
It's important to plan multiple dishes that you can shop for and cook ahead of time.
For example, braised meat and stew, soup, dessert, and even deep-fried food can be made in advance and reheated later. Salad, noodles with sauce, and certain stir fries can be prepared ahead and assemble later.
By planning the menu in advance, you can get the grocery shopping done in advance, too. You will have time to source special ingredients by making a trip to an Asian market or by shopping online.
By doing this step, you will have a clear picture of what to do before and on the day of the party. Not only can you reduce the stress level to a minimum, but you will also have enough time to entertain your guests without spending all your time in the kitchen.
Do not put too many stir-fried dishes on the menu
Stir-fried dishes are most delicious when they're fresh from the stove and they lose their luster if they sit on the table for 30 minutes.
I know it's tempting to showcase all of your favorite Chinese takeout dishes in your own kitchen. But you'll be under tremendous pressure trying to prepare multiple dishes that need to be cooked and served fresh.
It's a good practice to prepare no more than 3 stir-fried dishes, so you don't get overwhelmed right before dinner.
Prep for the stir-fries ahead of time
Chinese restaurants always have chopped veggies, marinated meat, and mixed sauce available by the stove. That's how you can cook and serve stir-fries more quickly on the day of the dinner party.
In my stir fry recipes, I try my best to include notes on how to prep and group ingredients to use minimal plates and bowls. You can use these tips to chop ingredients and mix sauces, then store them in containers. It will take so much less time to simply stir everything together.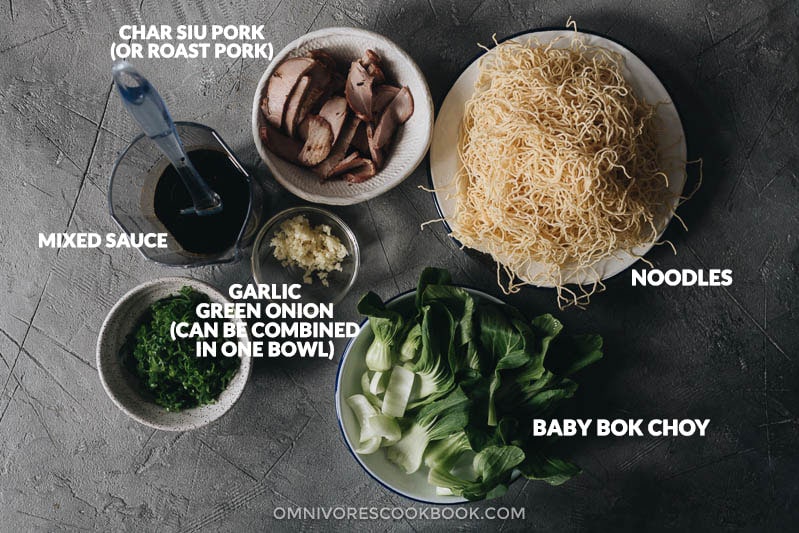 Don't forget lighter dishes and veggies
A Chinese meal is all about balance.
A dish of smashed cucumber salad or pickled cabbage might not sound as exciting as a plate of dumplings, but the lighter dishes add texture and color to the dinner table. Plus, they're a way to balance out the heavier food and help your guests feel comfortable after eating the whole meal.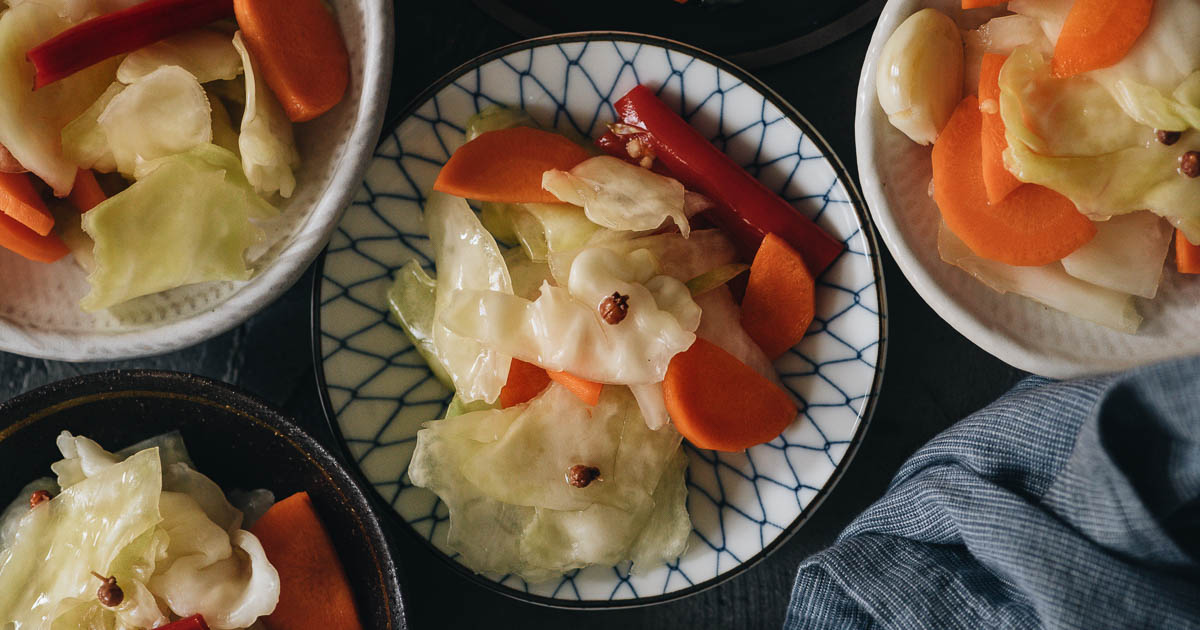 Make dumplings in advance and freeze them
Growing up as a northerner, homemade dumplings were the most important part of our Chinese New Year dinner. I highly recommend you serve dumplings for your party. THey take some time to prepare, but it's totally worth the effort.
Wrapping dumplings takes hours if you're hosting a big party. There are two ways to do it. You wrap the dumplings a couple of days before the party and freeze them. Alternatively, you can make it an event and let your friends participate in the wrapping.
You don't need to thaw frozen dumplings before you cook them and they're just as tasty as fresh ones.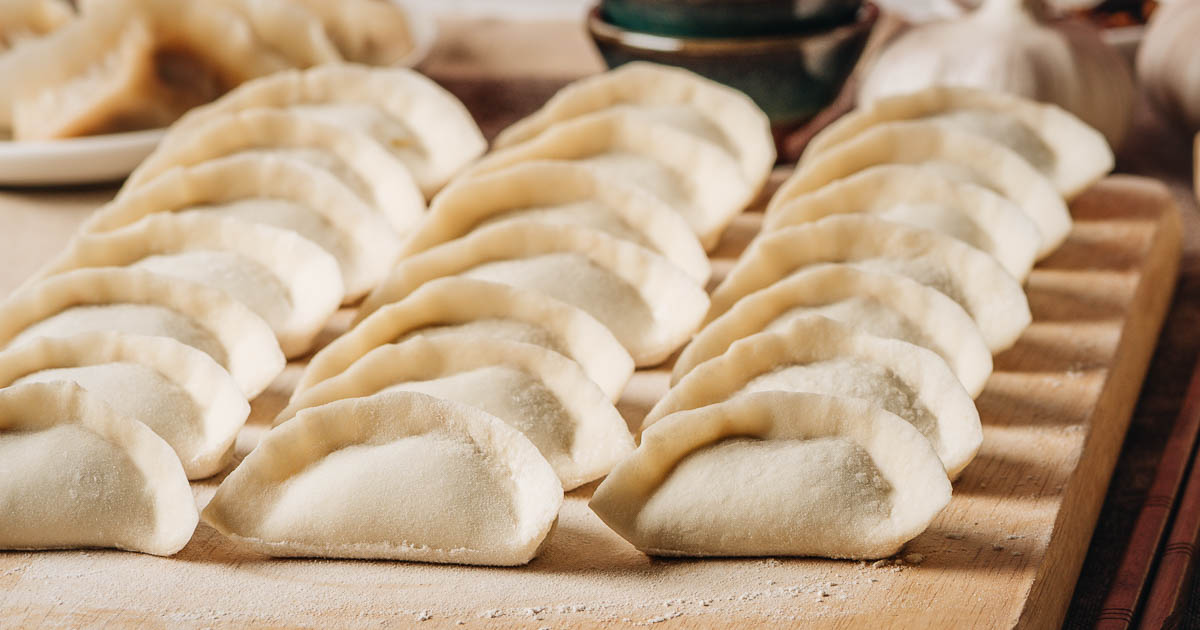 Prepare both chopsticks and silverware for your party
It's a natural reaction to prepare chopsticks for all your guests. But there will be times that someone is not familiar with how to use chopsticks, especially if you're hosting a party that includes non-Chinese guests. Do prepare silverware on the side so your guests can choose whichever utensils they feel comfortable using.
Use decorations to turn your party into a festival
During Chinese New Year, we often use paper cut art, calligraphy of auspicious poems, and small lanterns to decorate the room to make it more festival like. These days you can easily find them on Amazon. By investing a few bucks, your party will have a very professional look.
No time to cook for a big party? Do hot pot instead
Hot pot is one of the most popular party foods in China and it's super easy to prepare for, because you just need to wash and cut the ingredients. You and your guests will cook them over the course of the meal.
You can also serve dumplings and noodles (two important Chinese New Year items) to go in the hot pot, to create that festival atmosphere.
Check out my Ultimate Hot Pot Guide for all the information you need.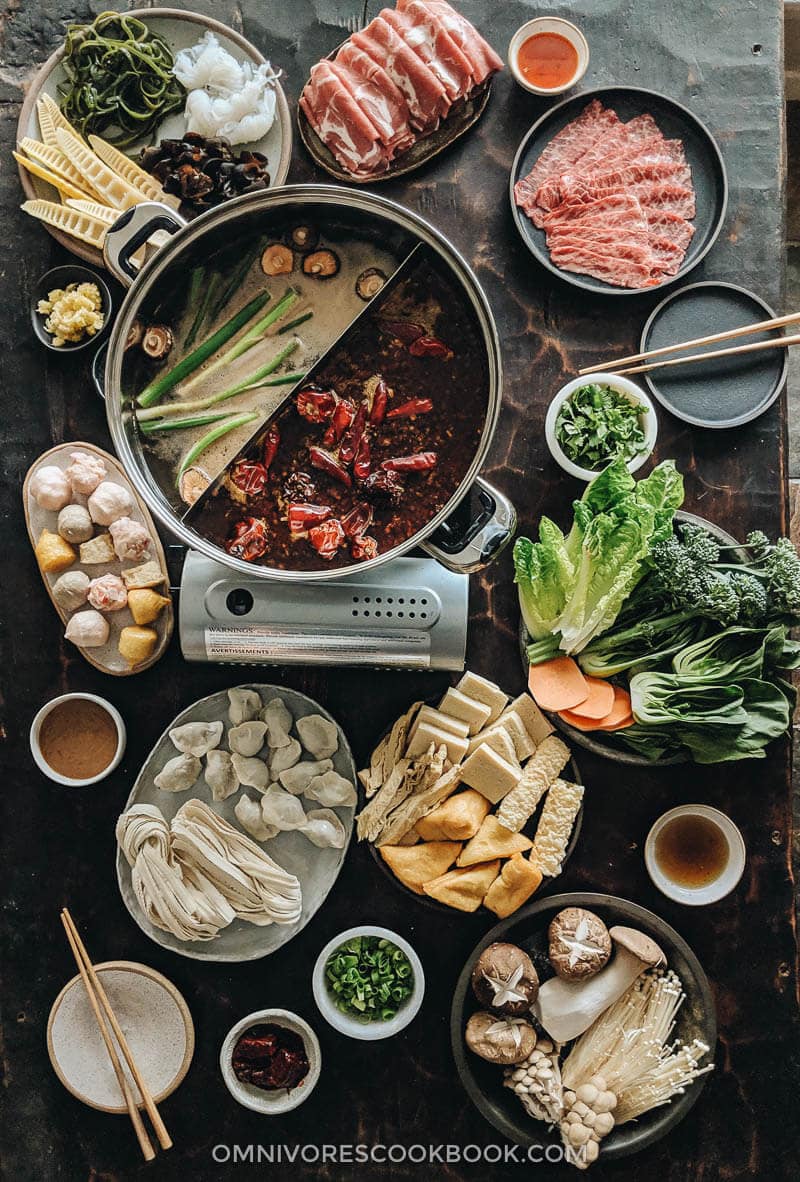 Want a big dinner spread but too stressed to cook? Order takeout!
I have plenty of Chinese friends living in the US who order takeout for their Chinese New Year parties. Since it's not an official holiday in the US, it's quite possible you're busy with work and don't have time for all the cooking.
There are two approaches for ordering takeout – (1) order everything, or (2) order most of the dishes but prepare one dish by yourself. The one dish is usually a noodle dish or a homemade dumpling dish, but it can be anything you're good at and want to showcase to your friends.
Two important things to remember when you order takeout for a party:
Order from a restaurant that you've been to before and loved their food. It's a big risk to order a huge amount of food from a place you've never been to.
Order various dishes including vegetables and lighter dishes. Like I mentioned above, a Chinese dinner party is all about balance. A plate of heavy stir fry or meat will taste better served with lighter vegetable and grain dishes.
More recipe ideas
That's all the Chinese New Year feast tips to help you host a successful dinner party without less pressure and have more fun!
I can't wait to hear what you've made for Chinese New Year! If you give my recipe a try, let us know! Leave a comment, rate it (once you've tried it), and take a picture and tag it @omnivorescookbook on Instagram! I'd love to see what you come up with.