Welcome to Omnivore's Cookbook!
Let's start cooking Chinese food together!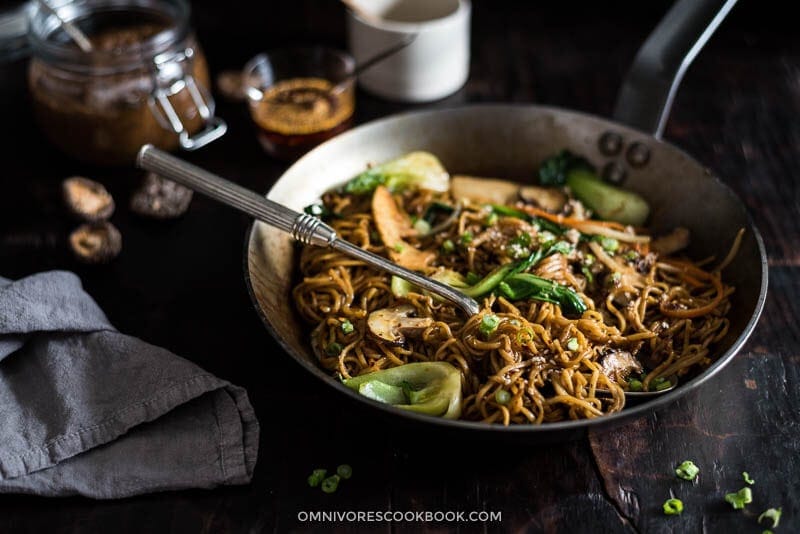 Build your Chinese pantry
There's just ONE thing you need on the to-do list to get started — learn about the most basic Chinese essential ingredients and start to build your own Chinese pantry.
If you have a question about Chinese ingredients, browse my pantry page to learn more. If you cannot find an answer, please drop me a message with your question.
You will find most of the ingredients you need in an Asian market. Alternatively, you can visit our online store The Mala Market to order premium Chinese ingredients to be delivered to your door. (You can find out more about The Mala Market in this post.)
Chinese takeout and stir fries
Make popular Chinese takeout at home:
Check out the resources below for cooking fundamentals:
Dumplings
I've written a few posts on how to make your own dumplings from scratch… they're the most popular posts on this blog!
Here are some recipes for dumpling fillings:
Noodles
Making noodles from scratch is easier than you thought. Here's how:
For fried noodles and noodle sauce, check out:
Must-Cook real-Deal Szechuan food
Must-Cook Northern Chinese dishes
Popular Chinese pastries and Dim Sum
Top 10 recipes of all time
FREE Classic Chinese Cooking E-book + Weekly Newsletter
Join our FREE weekly newsletter along with 7K+ others and let's start our Chinese cooking journey together!