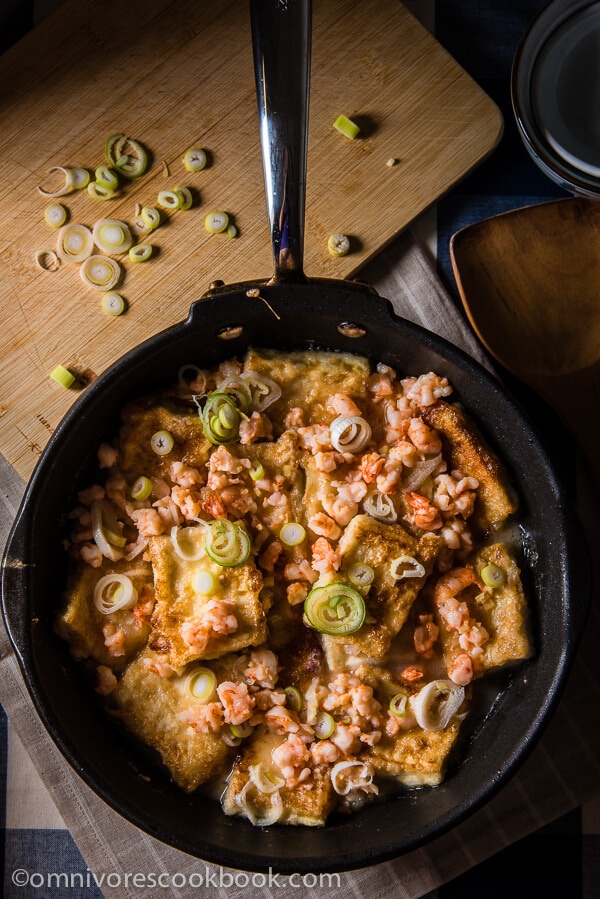 Braised tofu is the BEST TOFU EVER! The tofu is coated with egg, grilled until crispy, and then braised in a rich shrimp chicken stock. The tofu is so tender and absorbs tons of flavor. It's a protein-packed comfort dish that you can prep and cook in 25 minutes!
Tofu is such a versatile ingredient that can be made into very different textures and flavors in Chinese cooking. I have already introduced Mapo Tofu, Sweet and Sour Tofu, Salt and Pepper Tofu, Green Onion Tofu Salad and Seafood Tofu Stew. But I just couldn't stop there! I tried a new way to cook tofu recently and I LOVED it. I used a new trick in this braised crispy tofu with shrimp, and it immediately became my new favorite way to enjoy tofu. Now I'll share this great tip with all of you!
The best way to create a super flavorful tofu is – coat the tofu with cornstarch and egg white, grill it until crispy, and braise it.
Sounds easy doesn't it?
There are several ways to create crispy tofu without deep frying it, such as grilling it slowly to create a charred surface or coating the surface with cornstarch before cooking. But this egg white coating brings the tofu to a totally different level.
The egg white coating has a few advantages:
It prevents the tofu from sticking to the skillet.
It creates a very crispy surface with a small amount of oil.
It will easily absorb TONS of flavor in the braising process. (no kidding!)
Therefore, it shortens the braising time to 5 minutes, but will taste like the tofu has been cooked in a super rich stock for half an hour.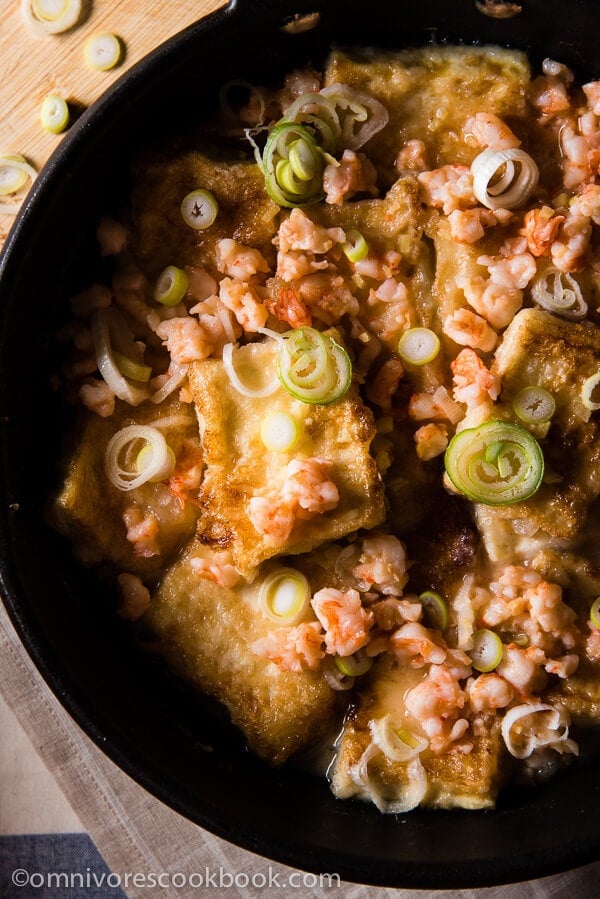 There is another trick in this dish. You should mince the shrimp into tiny bits. Granted, the dish won't turn out as beautifully as it would if you were using whole shrimp, but the shrimp will release their flavor much more quickly this way. Thus, you will get a proper seafood broth with a handful of shrimp in a few minutes. Don't forget to add a bit of cornstarch to the minced shrimp, as doing so will prevent the shrimp from overcooking.
The extra prep for the tofu may seem a bit tedious. But I can guarantee you, it's worth every single minute. Egg and tofu go great together. The coating will add an extra layer of deliciousness to the tofu. Even if you just add salt and pepper to the tofu and don't braise it at all, it will still be super tasty.
You can serve the braised crispy tofu over steamed rice or even by itself. When I cooked this dish for dinner, I ate it by itself as a main, with a simple veggie appetizer.
You can serve this dish with Chinese Cucumber Salad, Chinese Broccoli with Oyster Sauce, or Four-Ingredient Okra Stir-fry. This way, you can create a complete and super healthy dinner in 40 minutes!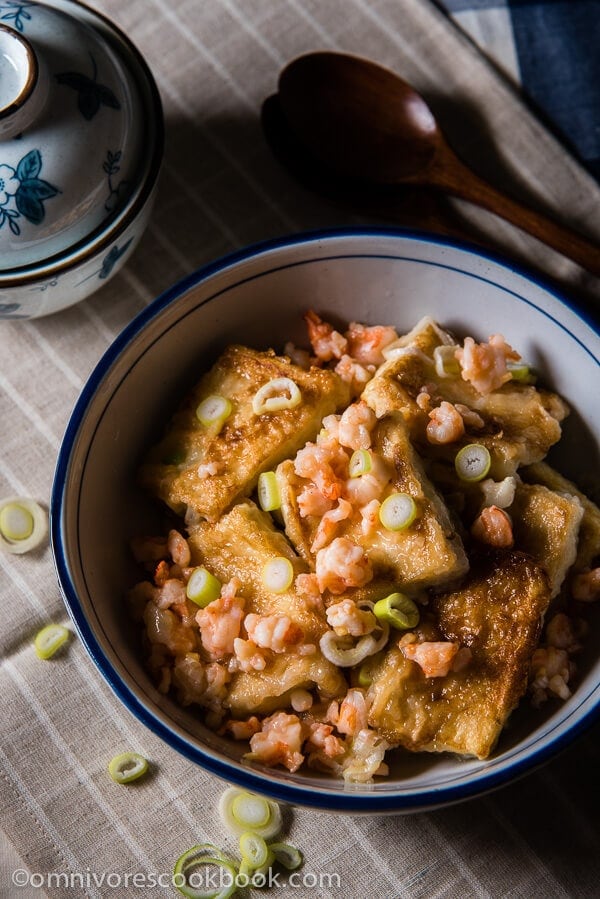 If you cook this recipe, don't forget to take a picture and post it on my Facebook fan page. I love seeing your photos!

Braised Crispy Tofu with Shrimp
Ingredients
15 (5 ounces / 140 grams) peeled shrimp, deveined (*see footnote 1)
1 and 1/2 teaspoons minced ginger
1 teaspoon Japanese sake (or Chinese cooking wine)
4 tablespoons cornstarch
1/2 teaspoon salt, plus a pinch
1 cup chicken stock
1 pack (12 ounces / 400 grams) firm tofu
1 egg white
2 tablespoons peanut oil (or vegetable oil)
1 tablespoon chopped green onion, white part
Instructions
Chop ginger and green onion.
Chop shrimp into small pieces and mince into even smaller bits. Transfer to a small bowl.


Add 1/2 teaspoons minced ginger, Japanese sake (or Chinese cooking wine), 1/2 teaspoon cornstarch and pinch of salt, mix well.
Mix the remaining 1/2 teaspoon salt with chicken stock.
Slice tofu into 1/3-inch (8-millimeter) rectangles.


Spread the rest of the cornstarch on a big plate. Add the egg white to another plate.
Heat oil in a large nonstick skillet over medium heat until warm.
Work on the tofu pieces one at a time. Coat a piece of tofu with cornstarch and shake off the extra. Dip in egg white, coating both sides. Immediately place into the skillet. Work on the rest of the tofu in the same way. (*see footnote 2)


When the bottom side of the tofu turns golden, flip to cook the other side. If the skillet gets too hot and starts to smoke, turn to medium low heat. Cook until the bottom side turns golden.
If you are cooking in two batches, add all the tofu back into the skillet.
Add chicken stock into the skillet. Add shrimp and the remaining 1 teaspoon ginger and green onion. Carefully spread everything with a spatula, so the shrimp and herbs will be submerged in liquid.
Cook until the liquid is mostly absorbed, about 5 minutes.


Serve warm with steamed rice or by itself.
Notes
(1) The shrimp I used were quite small. If you're using medium or bigger sized, you can get away with 10 to 12 shrimp.
(2) Do not overlap the tofu. And make sure you leave some room between the pieces, so it'll be easier to flip them later. If you are using a small skillet, you might need to cook the tofu in two batches.
The nutrition facts are calculated based on 1 of the 2 servings generated by this recipe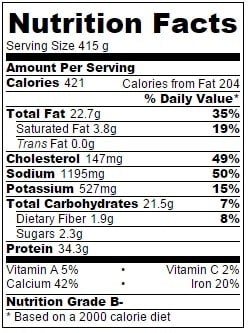 Serve this dish with: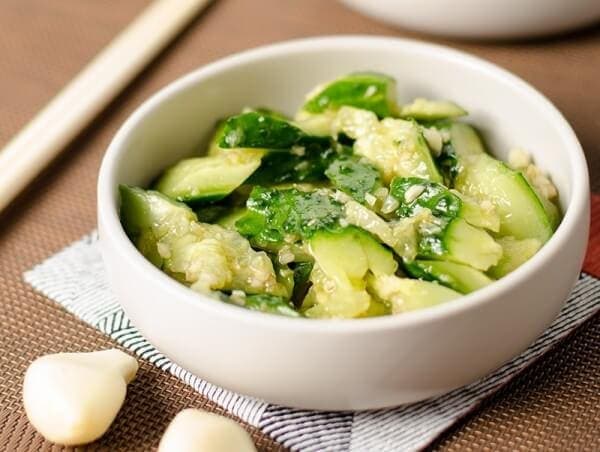 Chinese Broccoli with Oyster Sauce