Nutty and creamy, this super addictive black sesame ice cream only requires 4 ingredients and 5 hours 'til it's ready. No ice cream machine needed!
Raise your hands if you love black sesame ice cream as much as I do! It is one of my must-have desserts whenever I visit an Asian market. The only problem is, our Asian market is so far and we make a trip about once a month. That's why I decided to find an easy black sesame ice cream recipe to make at home, to curb my summer craving!
Traditional black sesame ice cream not only requires a ice cream machine and a long ingredient list, it takes 1 to 2 days ahead to freeze the ice cream properly.
Recently I've learned a secret to create no-churn ice cream from Food Network. The no churn ice cream works like magic. It only requires two ingredients – sweetened condensed milk and heavy cream. And your ice cream will be ready in as quick as 4 to 5 hours. I used this method as a base to create this black sesame ice cream and the result was beautiful.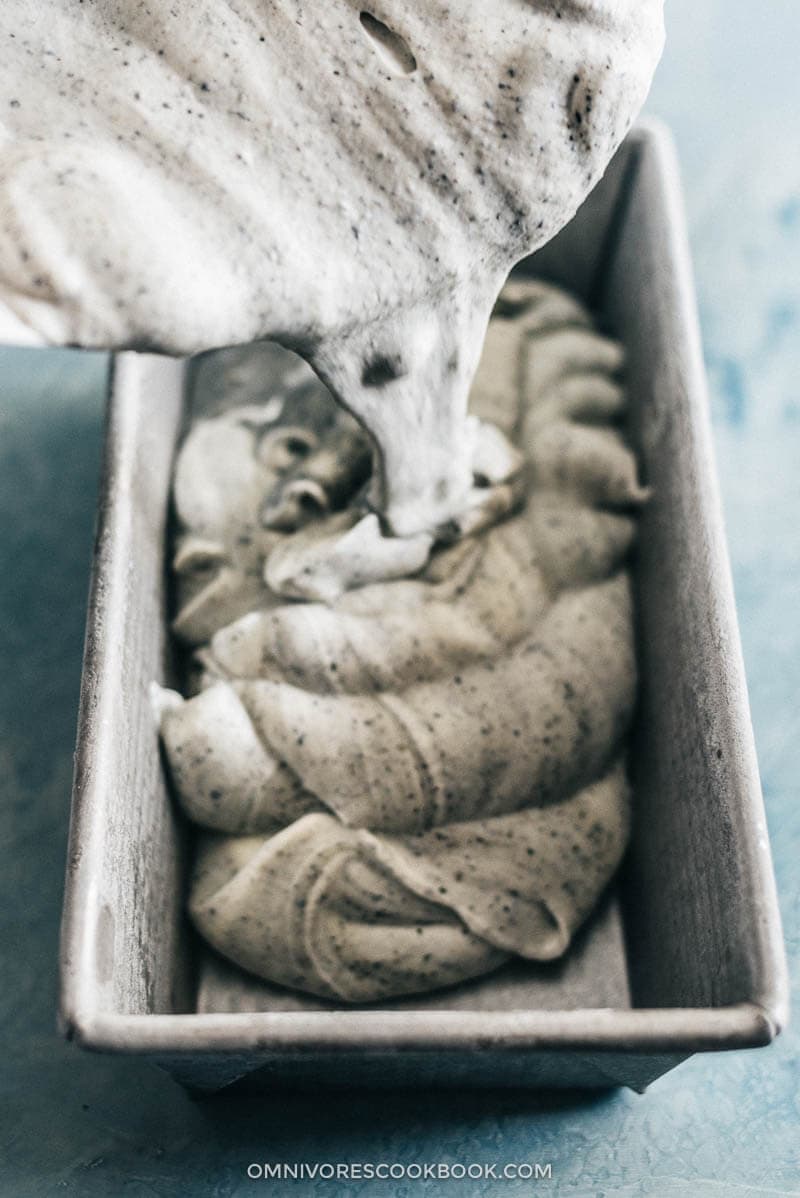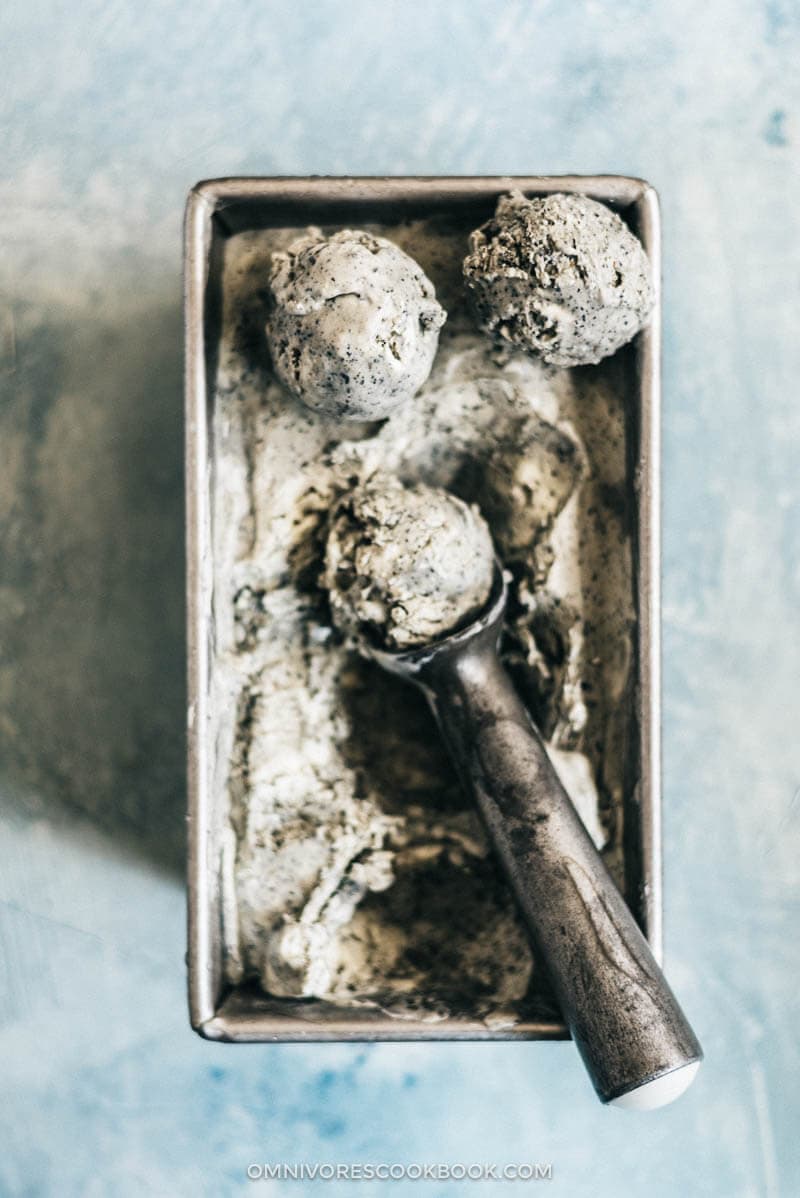 How to make no-churn black sesame ice cream
Toast black sesame seeds with low heat until they sizzle and smell very fragrant.
Grind them in a food processor until oil starts to seep. The mixture will become a bit sticky and almost like a paste. This step will make sure we thoroughly release the flavor of the black sesame seeds.
Add condensed milk and vanilla extract to the black sesame seeds, and blend them again.
Beat heavy cream until a peak forms.
Fold it with the black sesame mixture. Pour into a loaf pan.
Freeze for 5 hours and enjoy!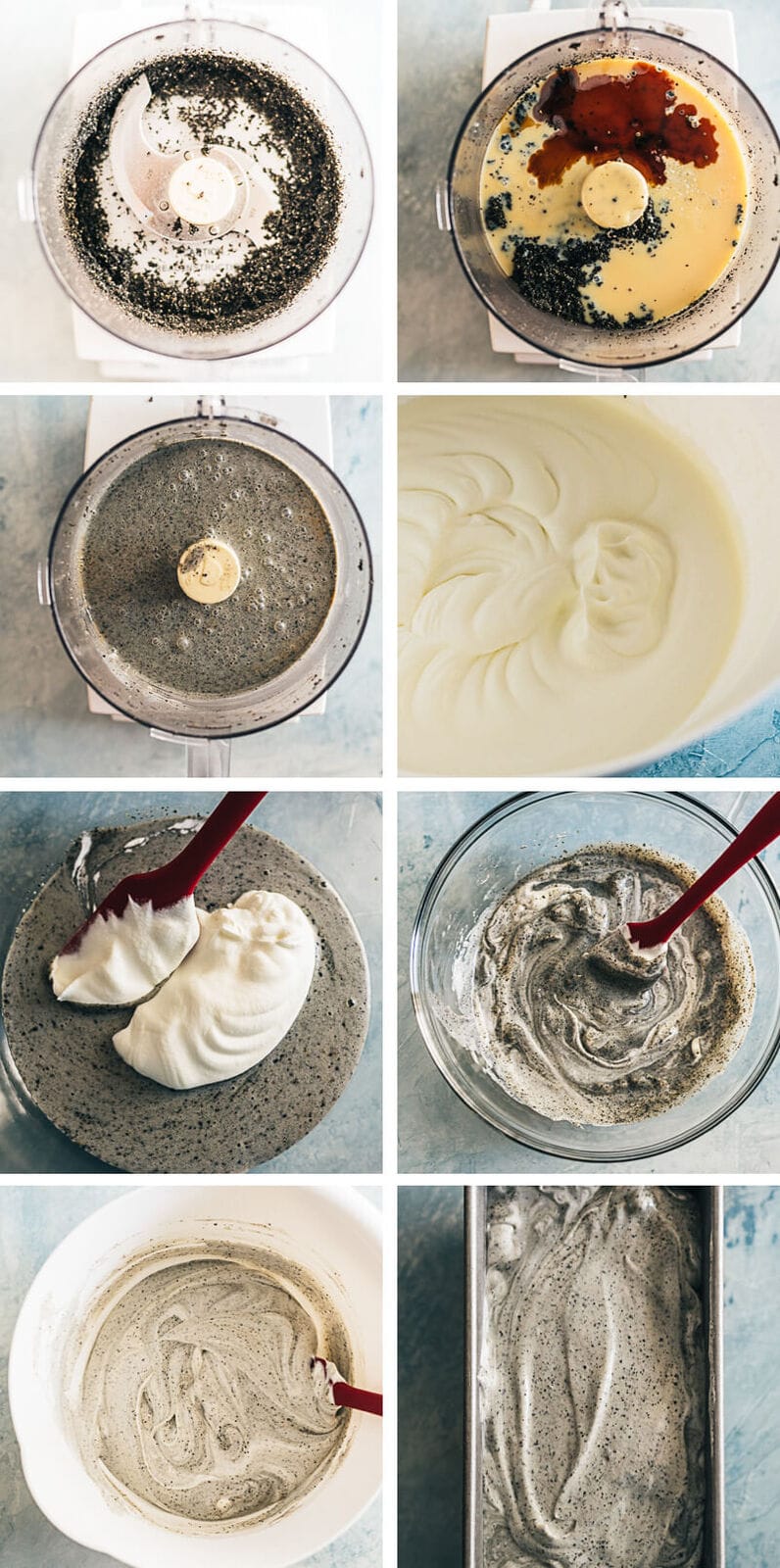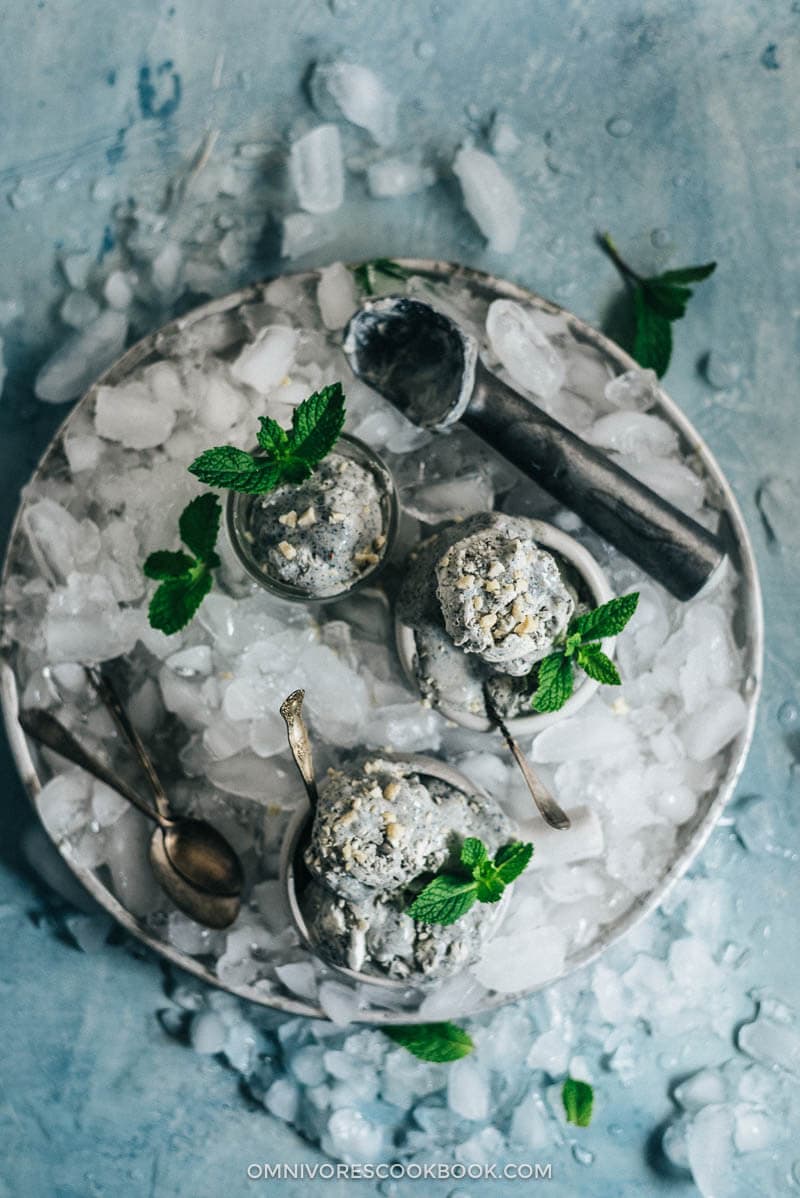 The 'cooking' looks so easy doesn't it?
Here are some extra tips to make your ice cream taste even better.
Add texture to the ice cream
Ingredients such as white chocolate, macadamia nuts, or oreo cookies add great texture to the ice cream. Pick out one ingredient you love and chop it into small chunks, then fold it to the black sesame and condensed milk mixture (between step 3 and 4 of the recipe below).
Add garnish
Some of my favorite garnishes include toasted black sesame seeds, crushed peanuts, or fresh mint leaves. Fresh berries are great options too.
Different servings ways
Serve the black sesame ice cream on a snow cone for a fun party dessert. Or serve it on a waffle to make a scrumptious Sunday breakfast!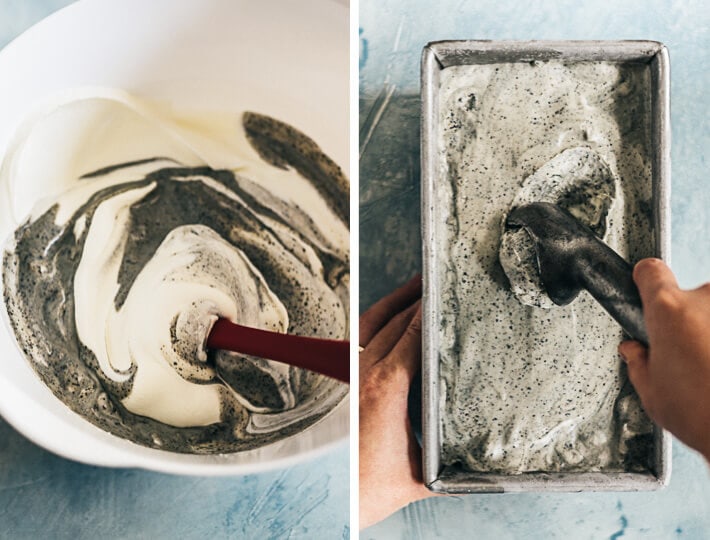 More delicious summer recipes
If you give this recipe a try, let us know! Leave a comment, rate it (once you've tried it), take a picture and tag it @omnivorescookbook on Instagram! I'd love to see what you come up with.
Want to Know More?
Receive our 5-Day Chinese Cooking Crash Course & Recipe Updates! Subscribe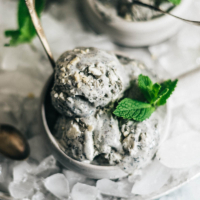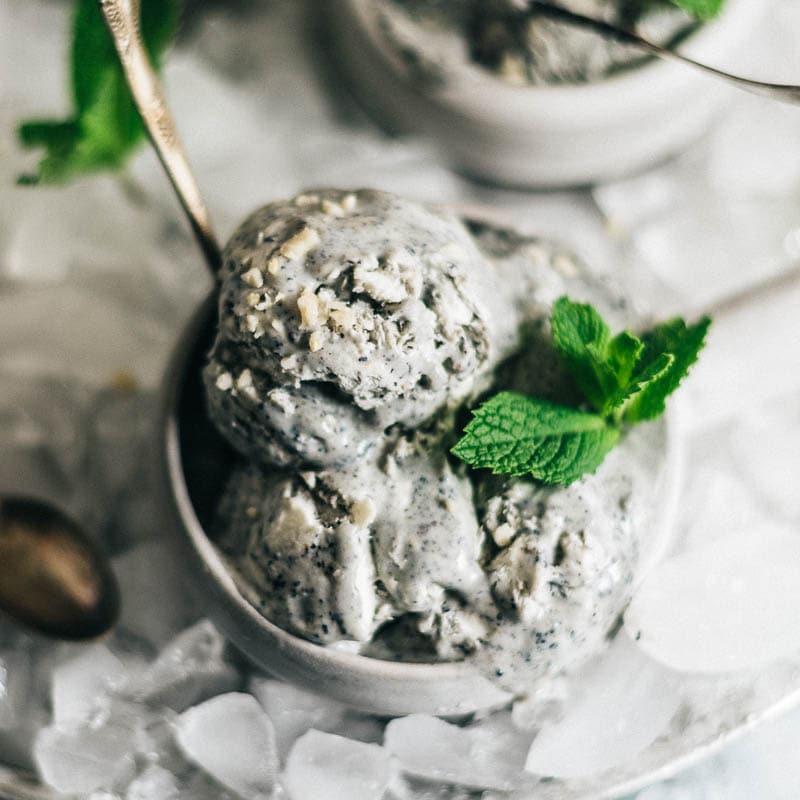 4-Ingredient No-Churn Black Sesame Ice Cream
Nutty and creamy, this super addictive black sesame ice cream only requires 4 ingredients and 5 hours 'til it's ready. No ice cream machine needed!
Ingredients
6

tablespoons

black sesame seeds

, roasted

1

can (14-oz)

sweetened condensed milk

2

teaspoons

vanilla extract

2

cup

heavy cream

cold

Pinch

salt
Instructions
Chill a 6-cups volume loaf pan or baking pan in the freezer.

Add sesame seeds in a medium-size skillet and toast over medium heat. Stir occasionally until you can hear a gentle sizzle if you lean towards the sesame seeds, about 5 minutes. Turn to low heat and toast for another minute, or until you smell a strong nutty aroma. Transfer to a big plate to cool for 5 minutes.

Transfer the sesame seeds to a food processor. Mix until it just starts to form a paste. Add condensed milk, vanilla and salt. Mix until everything is combined. Transfer to a big bowl.

Add the heavy cream in a large deep bowl. Whip with a mixer on medium-high speed, until it forms firm peaks, about 2 minutes. Transfer about 1 cup of the whipped cream into the condensed milk mixture. Fold with a rubber spatula until just combined. Then transfer the lightened condensed milk mixture into the whipped cream. Fold until just blended. Pour into the loaf pan. Cover and transfer into the freezer.

Freeze until the ice cream turns solid, about 5 hours.
Nutrition
Serving:
1
/2 cup
,
Calories:
192
kcal
,
Carbohydrates:
19.1
g
,
Protein:
3.5
g
,
Fat:
11.8
g
,
Cholesterol:
39
mg
,
Sodium:
50
mg
,
Fiber:
0.5
g
,
Sugar:
18.1
g