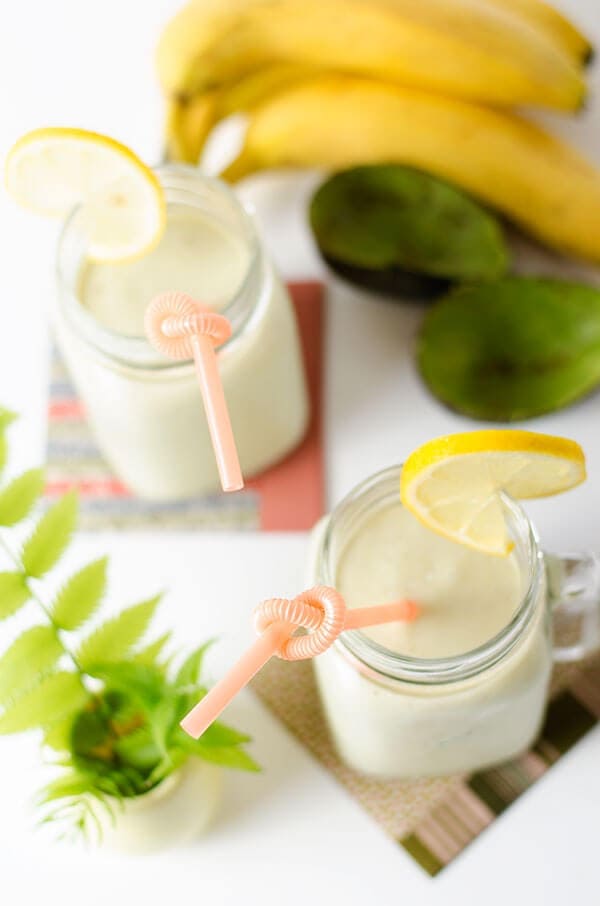 This sweet and creamy avocado smoothie is perfect for a quick breakfast or an afternoon snack. It only contains three ingredients and tastes even better than ice cream!
Sometimes a great recipe doesn't need to be complicated. This avocado banana smoothie is one of the best ideas that I came up so far! Although the recipe does not contain vanilla, it's so creamy and tastes like vanilla ice cream. No, even better than ice cream!
The Epic Fail
Once again, a good idea came from a failed recipe. Since I made the avocado milkshake, which tastes amazing by the way, I started to ponder ways to make the recipe healthier. I came up with this idea to replace the ice cream with plain yogurt and use honey to add sweetness. I did it all wrong.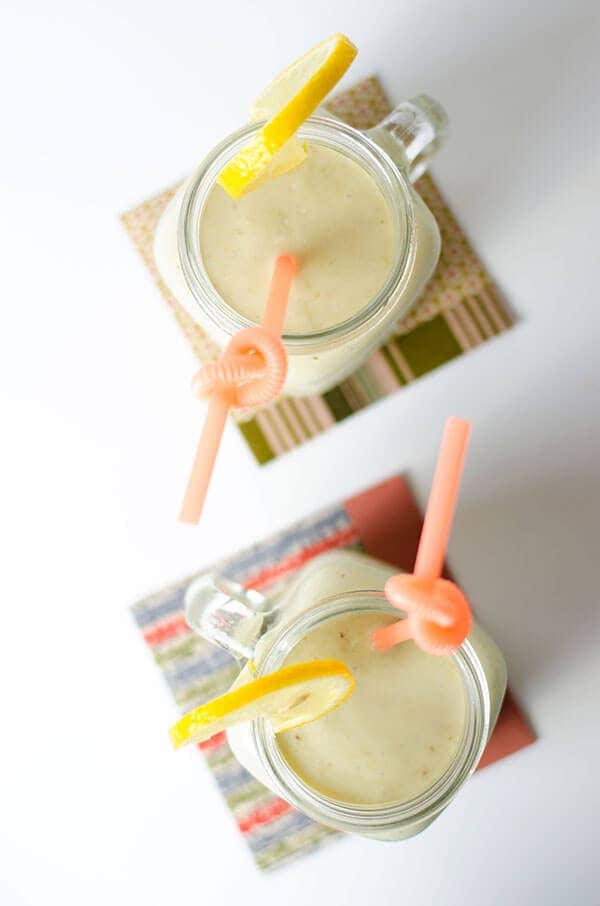 First of all, I made a bad call by freezing the yogurt. I wanted to make a cold drink and thought it'd be more convenient to add frozen yogurt instead of ice cubes. Turns out, freezing the yogurt alters the texture of the yogurt significantly, and it just doesn't feel right. I also realized that I killed all the good bacteria in the yogurt by freezing it! First lesson learned: if nobody has done it before, there is probably a good reason.
The failure didn't stop there. I picked an avocado that was not fully ripened. Oops! That was the only avocado left at home and I really wanted to try the recipe. So I used it anyway. The result? The avocado was so tough that it could not even be blended with the other ingredients after 5 minutes of mixing. There were small, chewy chunks of avocado in the finished drink. OUCH! Lesson 2: you can't force something to happen before the time is right.
The failure didn't end there, either. I used date flower honey in the smoothie. This type of honey has a dark amber color and a very unique date flavor. It works amazingly as a topper for Greek yogurt, but not at all in a smoothie. I could taste a strange flavor coming from the honey after the drink was blended. Lesson 3: not every ingredient needs to be healthy.
Heartbroken was the feeling after the epic failure of creating a healthy avocado smoothie. But luckily, I didn't stop there.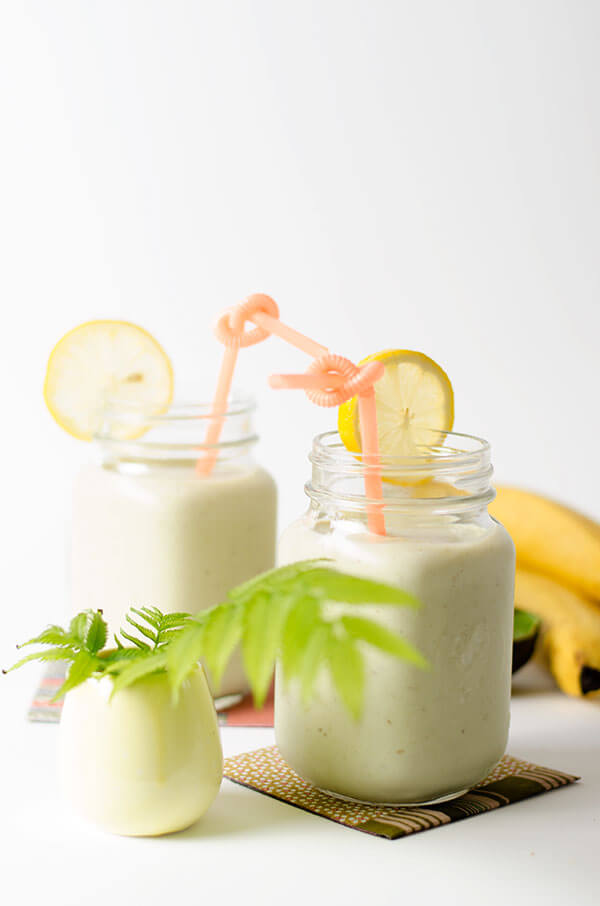 Just Get Over It and Get Yo' Feet Back on the Ground!
I remembered my boyfriend used to freeze ripe bananas and use them in smoothies, which tasted great. I tried the same. There were some very ripe bananas at home that I didn't have time to finish before they became too ripe. I threw them in the freezer and decided to use them in a smoothie later. I think frozen bananas are really handy for smoothies, because they cool down the drink and add sweetness at the same time.
This time I decided to use milk instead of yogurt. The banana and avocado are creamy and thick in texture, so I needed something to dilute it. I didn't add any sweetener at the beginning. I wanted to see how the smoothie went at first, and add sugar later if needed. Turns out it doesn't need any! The ripe bananas were sweet enough and the smoothie tasted perfect!
There was one moment when preparing this, I thought, hmmm, this recipe is so simple, maybe I should add something else? But luckily, I couldn't think of anything that I wanted to add into the smoothie. What a great decision! Lesson 4: sometimes less is more.
Here we are. You only need 3 ingredients and 5 minutes to finish up a quick breakfast, a post run snack, or a simple dinner. Oh wait, there's an added bonus. You now have another way to get rid of overripe bananas, other than making banana bread! Isn't it amazing? 😉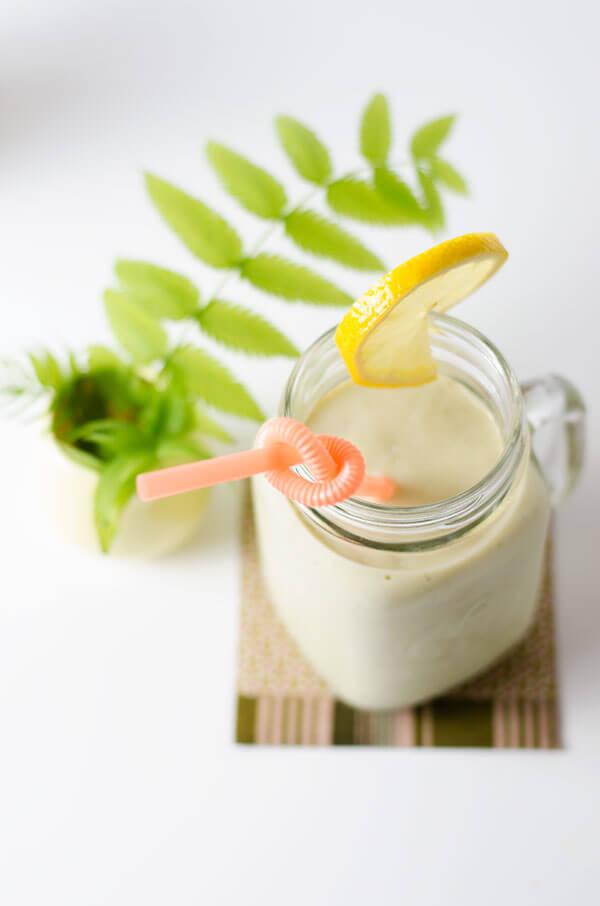 Want to Know More?
Receive our 5-Day Chinese Cooking Crash Course & Recipe Updates! Subscribe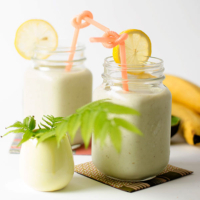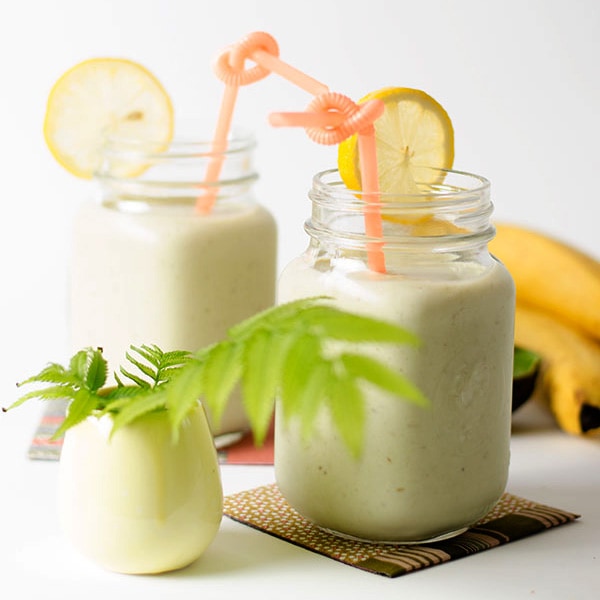 The Best Three-Ingredient Avocado Smoothie
This sweet and creamy avocado smoothie is perfect for a quick breakfast or an afternoon snack. It only contains three ingredients and tastes even better than ice cream!

Ingredients
1

Avocado

, cubed

2

frozen banana

, chopped

400

milliliters (14 ounces)

milk
Instructions
Combine avocado, banana and milk in a blender. Blend until smooth.

Serve immediately.
Nutrition
Serving:
425
g
,
Calories:
413
kcal
,
Carbohydrates:
45.7
g
,
Protein:
9.8
g
,
Fat:
23.8
g
,
Saturated Fat:
6.8
g
,
Cholesterol:
17
mg
,
Sodium:
104
mg
,
Potassium:
1028
mg
,
Fiber:
10.2
g
,
Sugar:
23.8
g
,
Vitamin A:
5
IU
,
Vitamin C:
34
mg
,
Calcium:
27
mg
,
Iron:
5
mg