Are you the type that enjoys cooking traditional Thanksgiving dishes but sometimes wants something new?
Over the years, my Thanksgiving spread has evolved as I have become more familiar with certain dishes and more comfortable introducing new flavors. However, to mix it up, I always add at least ONE new dish to the table each year to surprise everyone — and it's a big hit pretty much every time!
Naturally, my Thanksgiving recipes have been adapted to include more Asian-inspired flavors. While at first I was hesitant to assault my American friends with too many heavy spices and aromas, I discovered that by striking the perfect balance, everyone was actually super into festive eats that show off an Eastern edge.
Pretty much every recipe on this list has been inspired by Asian cuisine or is a twist on a traditional Thanksgiving recipe. There is no skimping on sweet, spicy, savory, creamy or rich flavors and textures. Not to mention, they are outrageously photogenic! Don't be fooled by good looks alone, though — they are all as comforting, heartwarming and homey as Thanksgiving food should be.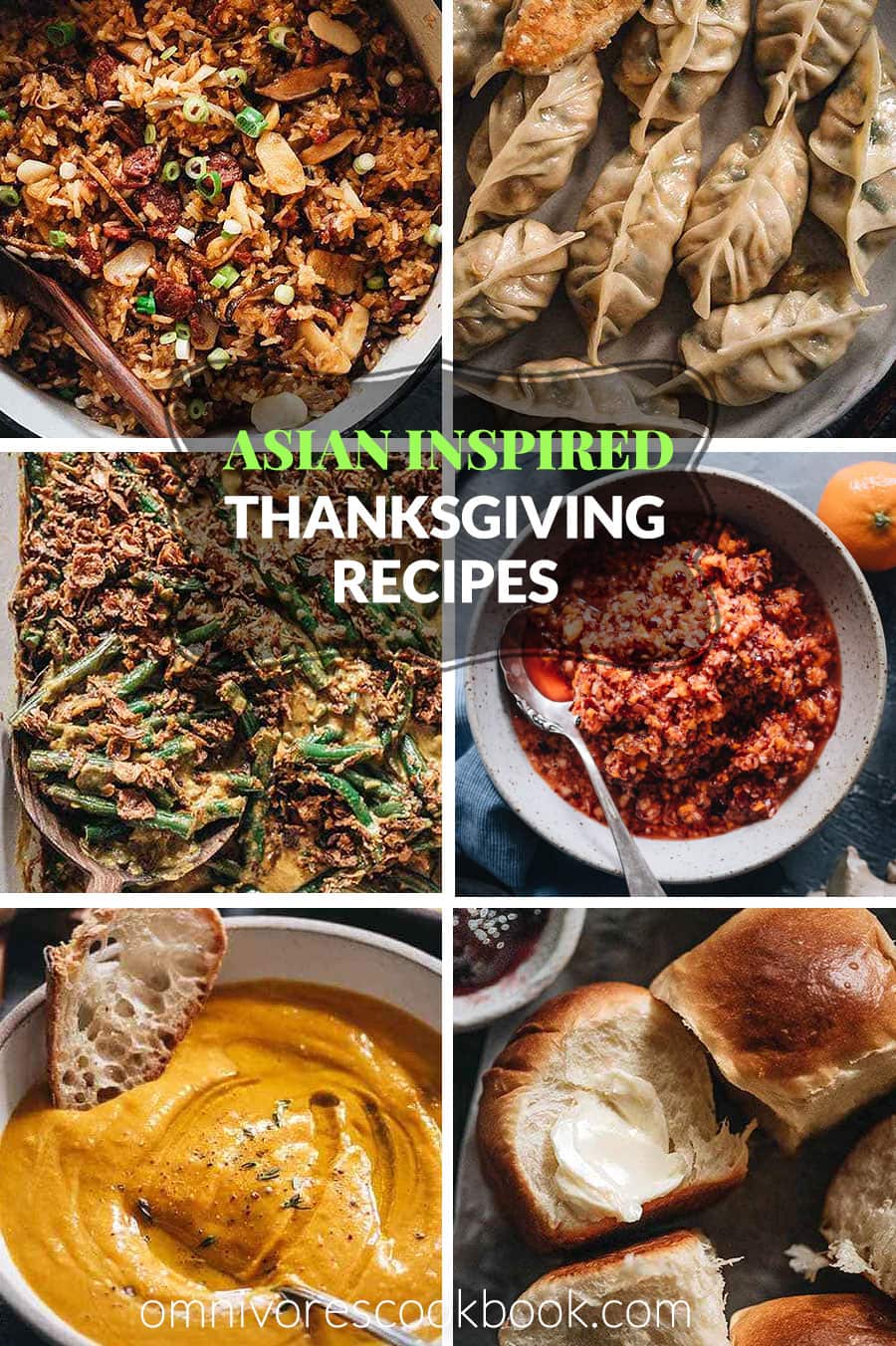 Asian-Inspired Thanksgiving Recipes
Yes, you should totally brine your turkey! Instead of using salty water, use a Cantonese marinade with soy sauce, oyster sauce, rice wine, ginger, and garlic to really infuse the flavor.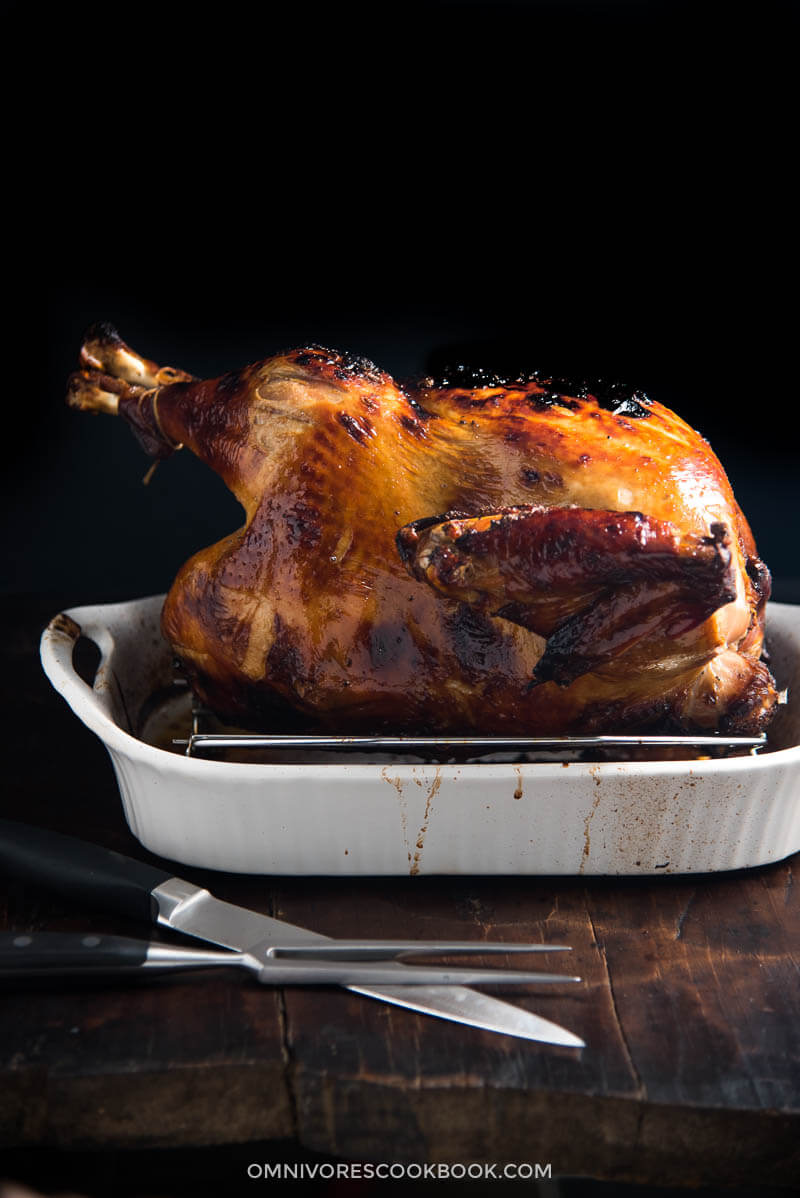 Curried Vegan Green Bean Casserole
An easy homemade vegan Thanksgiving dish that has all the creaminess of traditional creamed beans, but with the bold taste of Indian-inspired aromatics.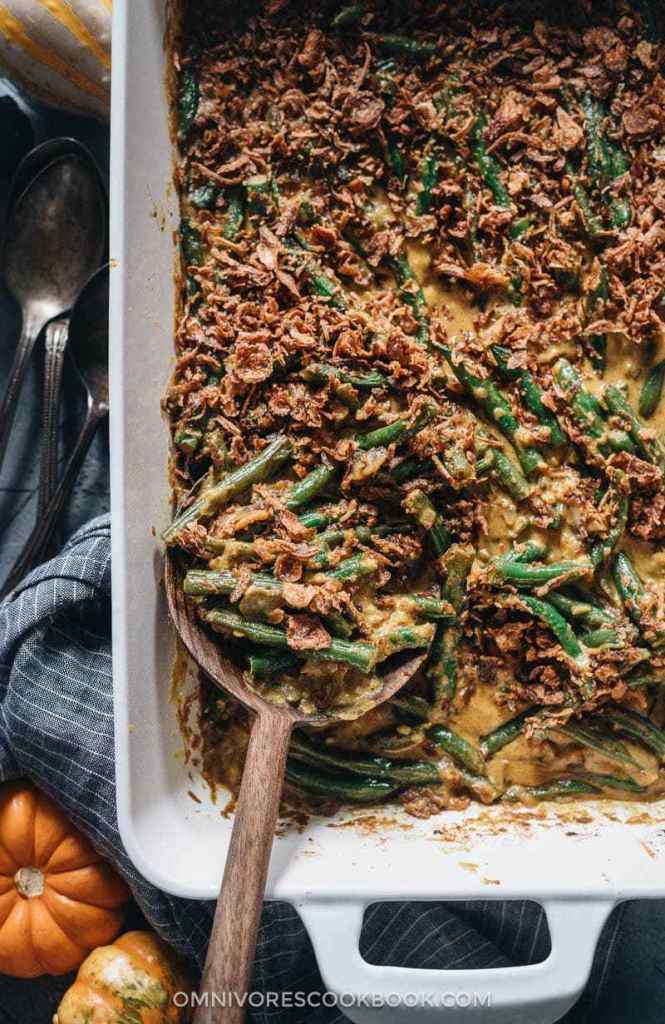 Hokkaido-style milk bread rolls are delightfully soft, airy, moist, and slightly sweet, requiring minimal hands-on time. They are wonderful with a dollop of butter and jam.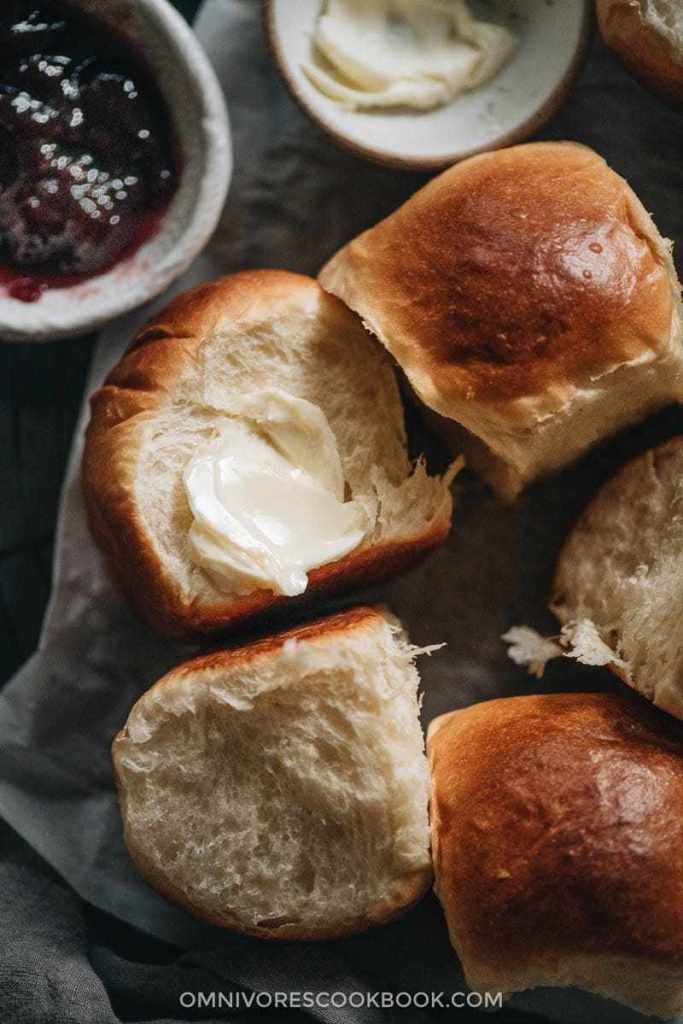 Refreshing and fruity, with a tangier and more citrusy taste than fruit spread, perfect for balancing out heavy Thanksgiving dishes. No-cook, too!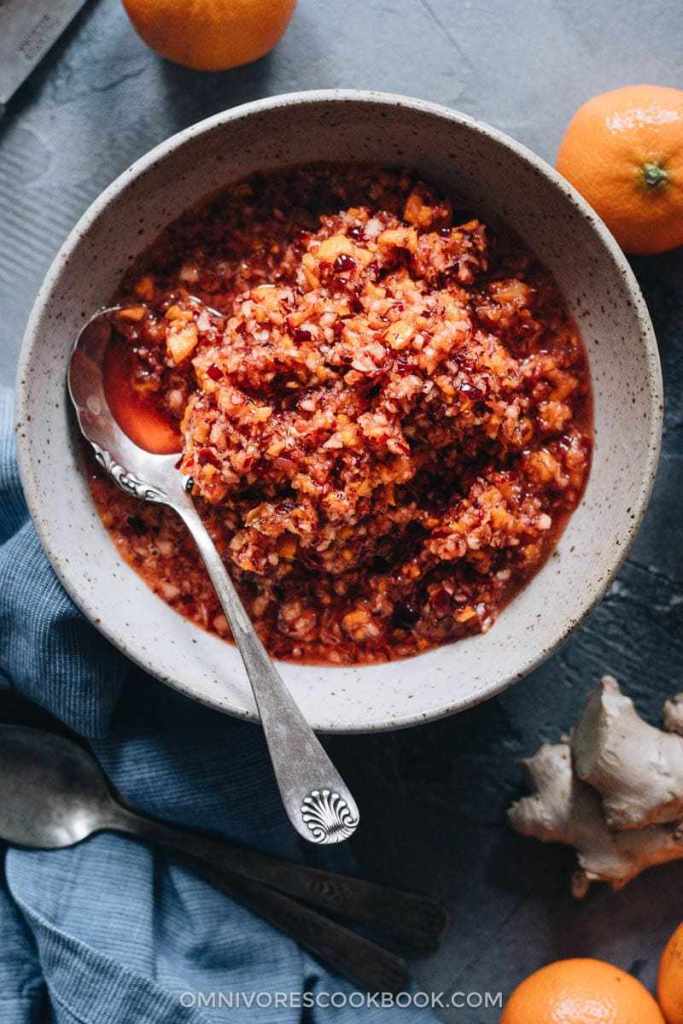 A lighter, fluffier version of the traditional pumpkin pie, ideal to round off a heavy dinner. Minimal sugar and spice lets the nutty flavor of the Asian squash shine through.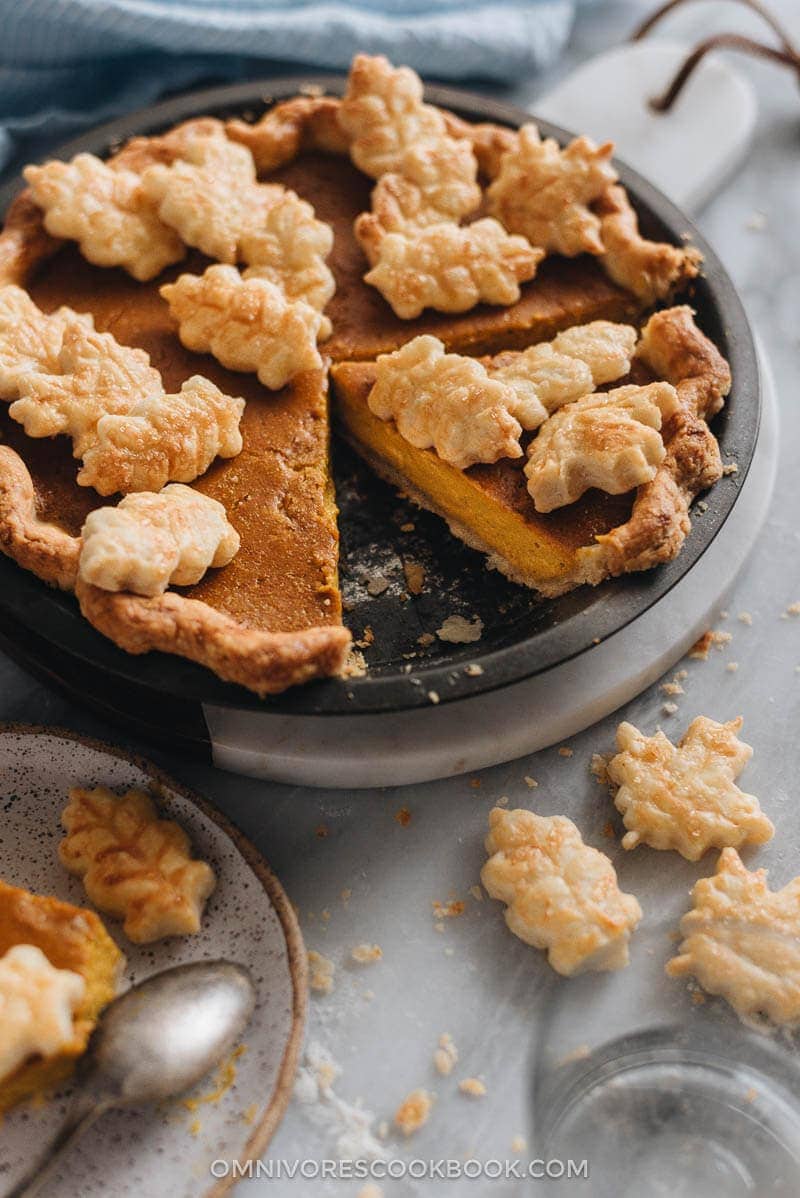 Sweet Chinese sausage, smoky mushrooms, and crunchy water chestnuts cooked with butter, fresh aromatics, and finished up with a drizzle of soy sauce, this hearty stuffing will spice up your Thanksgiving with an exotic touch.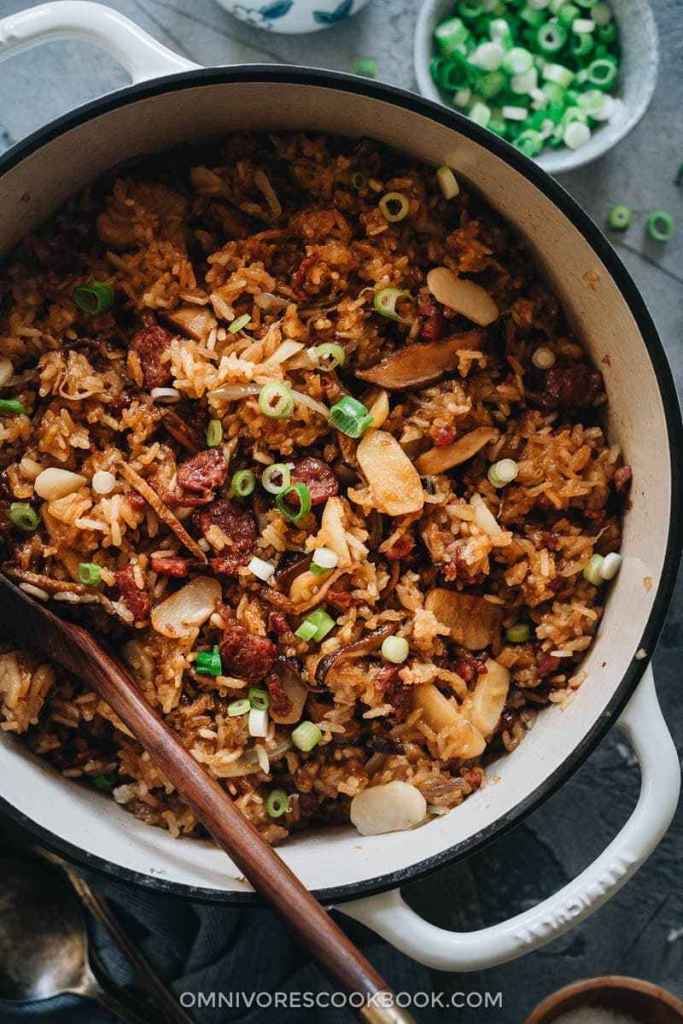 Turkey dumplings (A Thanksgiving Leftover Recipe)
Turn Thanksgiving leftovers into fancy dim sum using this turkey dumpling recipe. It uses leftover mashed potatoes, turkey, and cranberry sauce to make crispy, hearty, and juicy dumplings that are even better than takeout.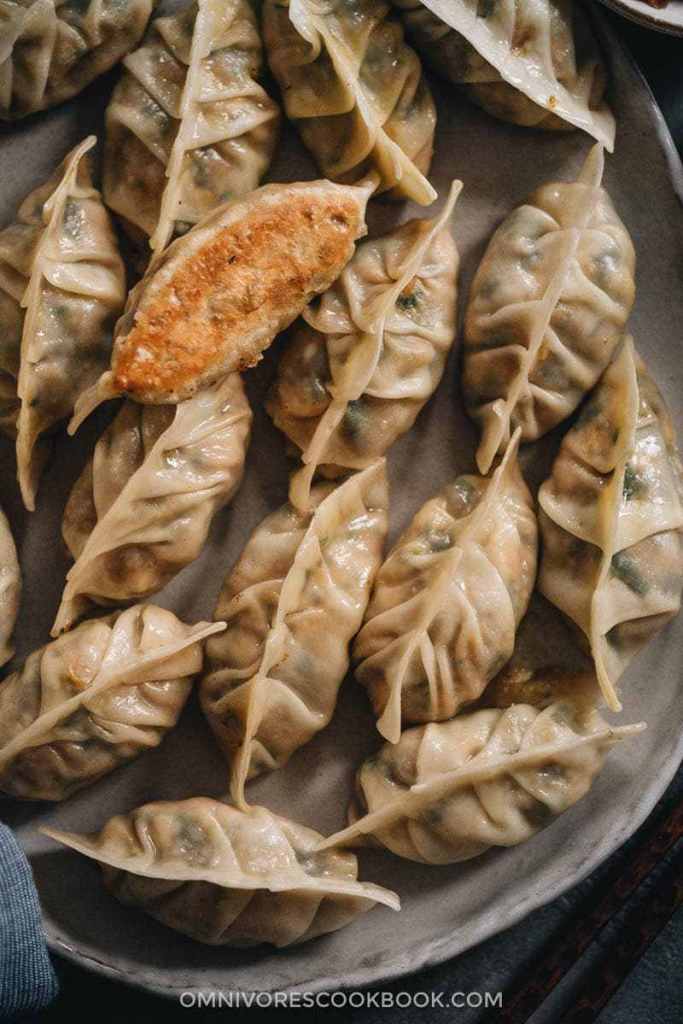 What to do with leftover mashed potatoes and turkey? Curry puffs are a Cantonese dim-sum specialty whose spicy, flavorful filling and crispy pastry are especially delicious when still warm.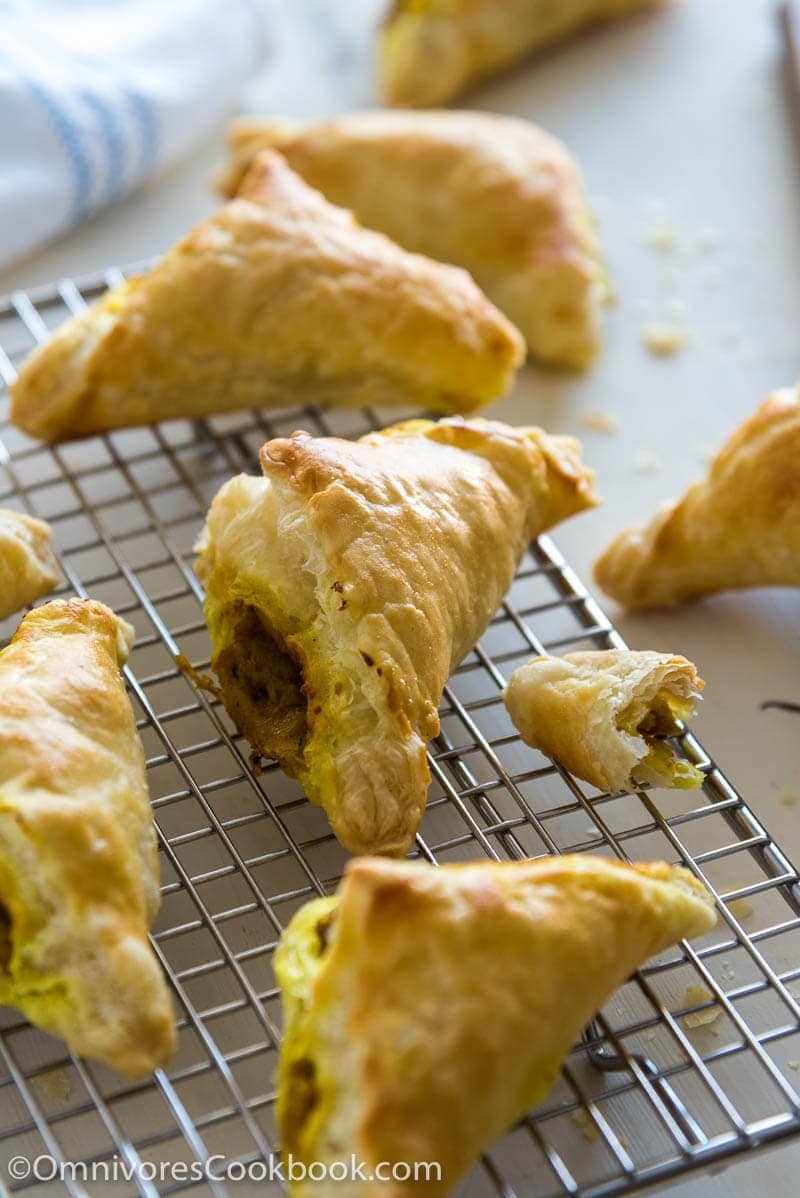 Lightly drizzle kabocha and aromatics with olive oil and maple syrup, roast them until perfectly charred, then blend them with a simple spice combo for a lightly creamy, mildly sweet soup.
Scallion Biscuits with Char Siu Gravy
A Chinese-style take on an American favorite, this creative recipe pairs buttery crumbly scallion biscuits with a richly-flavored and decadent char siu gravy.