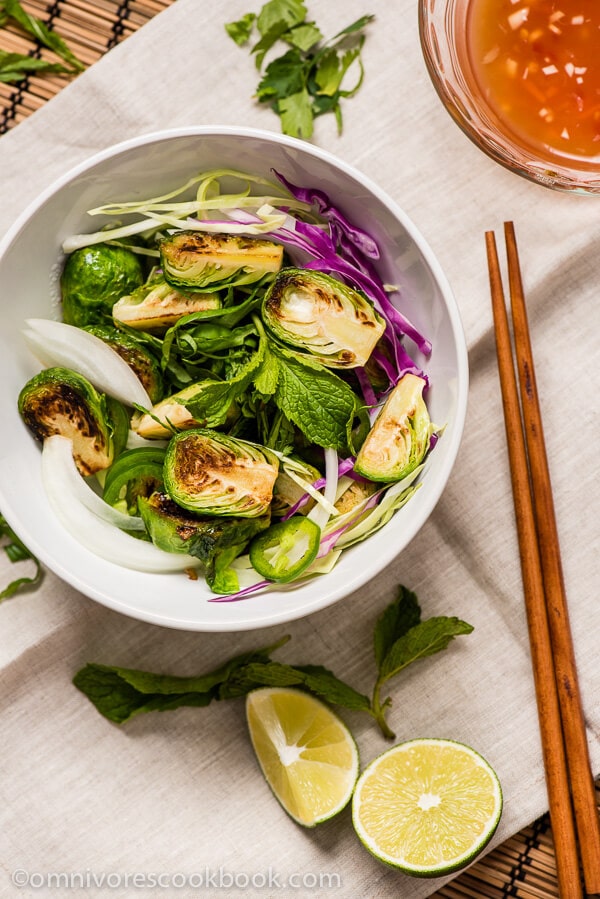 The crispy Brussels sprouts are mixed with colorful veggies and plenty of herbs, then drizzled with the sweet sour Thai chili sauce. It is a wonderful side dish that is bursting with flavor, full of nutrition, and can be on the table in 30 minutes.
My trip to Austin has been great so far. I overcame the jet lag easily, thanks to the mild weather and amazing food. It has been raining quite a bit, but that didn't bother me at all. I spent a lot of time indoors to get settled into my new home, and spent the rest of the time enjoying books and cooking. The rain always stops in the late afternoon, so Thomas and I can go for a long walk or a run along the river.
Needless to say, trying out different restaurants in Austin is a must-do. I'm more than happy to oblige. To no one's surprise, I got more cooking inspiration in three days in Austin than in three weeks in Beijing. Well, I believe both places have plenty of great food, it's just a lot easier to discover new things in an unfamiliar place.
We went to East Side King for lunch three days ago and had this wonderful Thai style Brussels sprouts salad. The Brussels sprouts were fried until crispy, served with cabbage, jalapeño, onion, and plenty of refreshing herbs, and then drizzled with an appetizing sweet spicy Thai style sauce. It was so tasty and addictive that we subsequently cooked them at home two days in a row.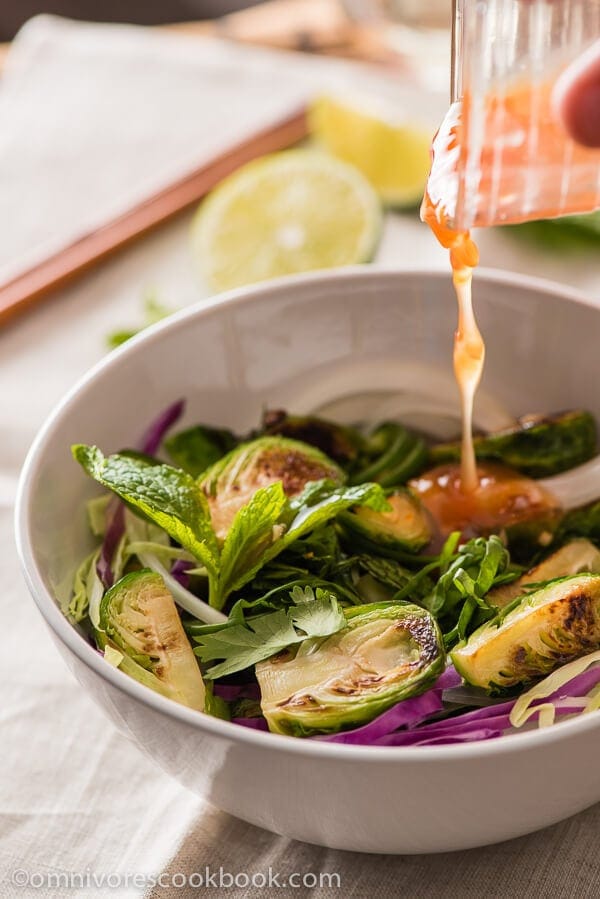 It was a relief to find this recipe on Texas Monthly, instead of having to create one from scratch. I tweaked the sauce and cut the amount, so you will have just enough sauce without taking in too many calories. I also found that adding a bit more cabbage and onion helps create a better mouthfeel.
You can put this salad together in less than 30 minutes. You can also double or triple the amount easily. All you need to do is to mix the sauce, cut the veggies, and roast the Brussels sprouts on the stovetop. If you want to create super crispy Brussels sprouts, do not be stingy with the oil. The recipe calls for 2 tablespoons, but you can use 3 tablespoons to get the leaves a bit crispier. Of course you can also cook the Brussels sprouts in the oven to get an even better texture (you can refer to this recipe for the roasting method). But I found that using the stovetop makes life easier in the summer.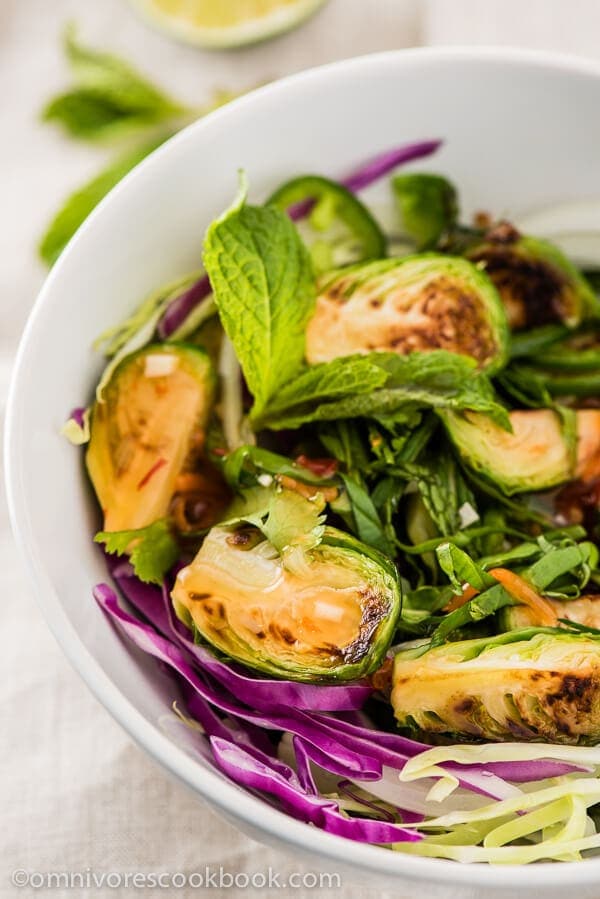 The salad can be served by itself as a main or as a side. If I want a light dinner, I would just cook this and finish a big bowl by myself. I found that this salad goes great with various main courses, Asian or not. We served this as a side with a medium rare ribeye steak, with some Sauvignon Blanc. It was a lovely and nearly effortless dinner!
Do you like Brussels sprouts? Try this salad once and you'll love them even more 🙂
Want to Know More?
Receive our 5-Day Chinese Cooking Crash Course & Recipe Updates! Subscribe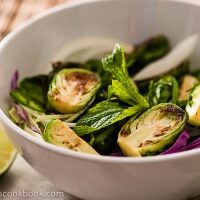 Thai Brussels Sprouts Salad
The recipe is adapted from
this recipe
from Texas Monthly.
Ingredients
1/4

cup

sweet chili sauce

1/4

cup

lime juice

generated from 1 lime

1

teaspoon

fish sauce

1

clove

garlic

minced

1

cup

thinly sliced red cabbage

1

cup

thinly sliced green cabbage

1/2

cup

thinly sliced onion

1

jalapeño pepper

thinly sliced

2

tablespoons

vegetable oil

1/2

pound

brussels sprouts

Sea salt

1/3

cup

chopped fresh basil

mint and cilantro
Instructions
Mix sweet chili sauce, lime juice, fish sauce, and garlic in a small bowl. Mix well and set aside.

Remove tough ends of Brussels sprouts. Quarter the big ones and halve the smaller ones.

Chop veggies and place them in a big bowl.

Heat oil in a skillet on medium high heat until warm. Spread Brussels sprout and grill them until the edges are slightly charred, 2 to 3 minutes.

Stir a few times. Grind sea salt on top. Turn to medium heat if the skillet gets too hot. Stir and cook until the Brussels sprouts are nicely charred on the edges and tender in texture, 2 to 3 minutes. Transfer sprouts to the salad bowl.

Pour the sauce over the bowl, top with basil, mint, and cilantro. Gently toss to mix well.

Serve immediately.
The nutrition facts are calculated based on 1 of the 3 servings generated by this recipe.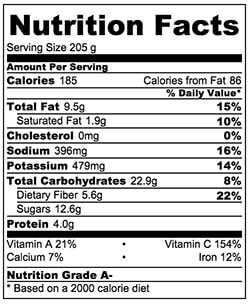 Serve Brussels sprouts salad as a side with:
Medium Rare Steak (Cook perfect steak without a thermometer)