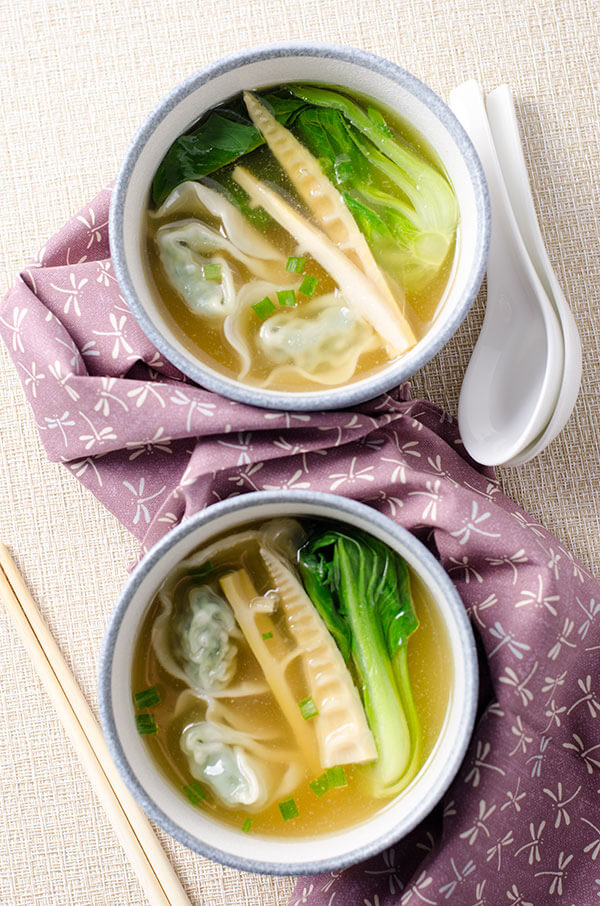 Chicken stock is one of the essential ingredients in Chinese cooking. It uses a minimal amount of fresh herbs, such as ginger and scallion, to bring out the flavor of the chicken without adding too much character to the stock. The finished chicken stock has a soothing aroma and a buttery texture.
Cooking chicken stock is a very common practice in Chinese cuisine, and I haven't done enough of it. No matter whether for chicken noodle soup, wonton soup, or to be added into congee, homemade chicken stock adds a flavor far superior to that of canned stock and is free of additives.
Moreover, homemade chicken stock comes with a layer of chicken fat on top. Chicken fat is extremely useful as a cooking oil. If you ever make seafood tofu stew or Hainanese chicken rice with a spoonful of chicken fat, you will be surprised how a small amount of the grease goes such a long way and can turn a simple dish into a taste of heaven.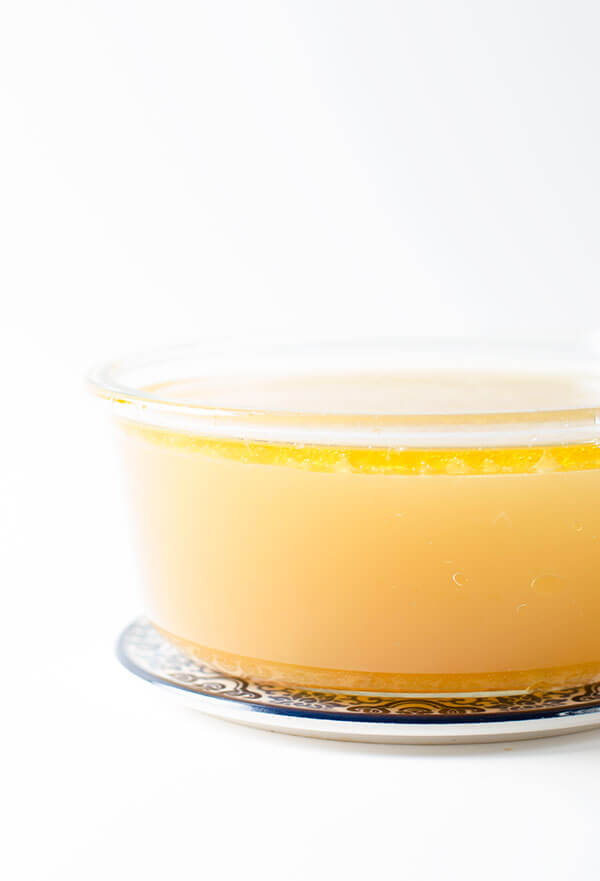 Different from a Western style chicken stock, homemade Chinese chicken stock usually uses a whole chicken, instead of a chicken carcass, with a few fresh herbs. The ginger and scallion help eliminate the unpleasant scent of the meat and bring out its flavor without adding too much noise to the stock.
To make stock with a more concentrated flavor, I usually choose a "free range old hen". The meat of this kind of chicken contains more flavor, though its texture is much tougher than average. It will yield a richer stock and the meat won't become too washed-out after many hours of simmering.
I used some dried  jujubes and American ginseng in the recipe. It's a Chinese habit to add nutrition-intensive fruits and herbs to chicken stock, which are considered healthy and have immune-boosting effects. If you've never used ginseng before, I strongly suggest you check out its benefits and side effects before using. The ginseng and  jujubes add some depth to the flavor but don't overwhelm it. Simply skip these ingredients if you cannot find them.
It might seem a bit daunting to cook a whole chicken, but the truth is, it's surprisingly easy. I like to cook chicken stock on the weekend and use the broth and chicken meat over the course of the following week. You can use the stock in noodles, soups, stews or stir-fry. As for the leftover chicken meat, you can use it in a sandwich, salad or soup, or throw it into a stir fried dish. Try it once and you will find that it makes your weekday dinners much easier and tastier!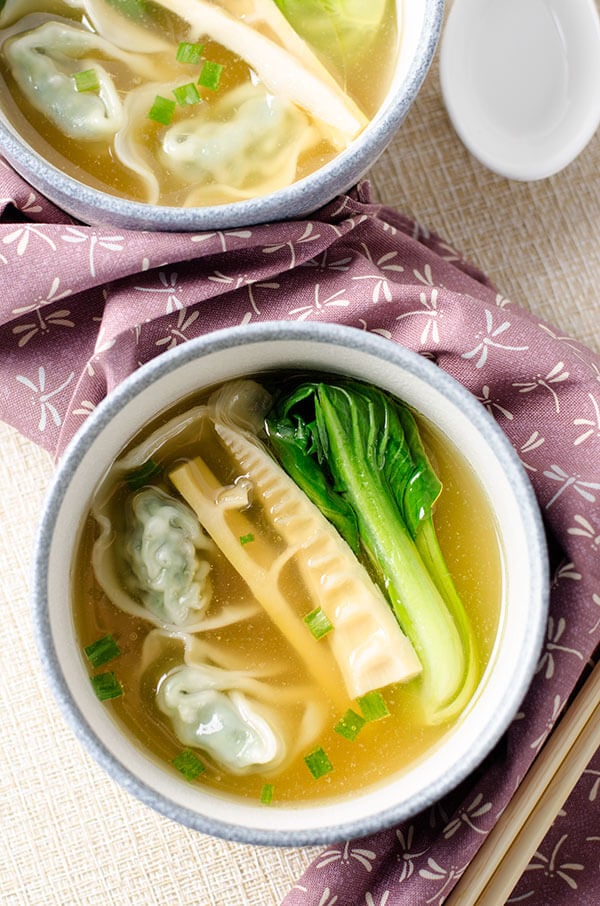 Want to Know More?
Receive our 5-Day Chinese Cooking Crash Course & Recipe Updates! Subscribe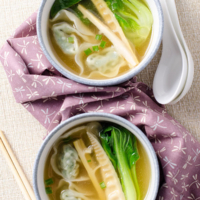 Chinese Chicken Stock
Ingredients
1

whole chicken

or 1 frozen whole chicken, thawed

1/2

Chinese scallion

15 centimeters / 6 inches long, chopped into 4 pieces

1

thumb-sized piece ginger

sliced

optional 6 dried jujubes

optional 1 piece dried American ginseng
Instructions
To cook chicken stock
Thoroughly rinse the chicken with tap water.

In a large dutch oven (or pot), add chicken and fill 3/4 of the way with water. Add scallion, ginger, jujubes, and ginseng. Cover and bring to a boil over high heat. Uncover and use a ladle to skim the foam from the surface, if any has accumulated. Turn to low heat and simmer, covered, for about 3 hours. If the water level gets so low that the chicken is no longer covered, add 1 to 2 cups boiling water. Do not add water during the final hour of simmering. The broth will have a pale brownish yellow color with a thick layer of oil on top.

When the stock is done, transfer chicken to a working surface to cool down. Use a mesh ladle or slotted spoon to scoop out the spices, and discard them.

You can use the stock immediately or store it.
To use the chicken
After the chicken has cooled enough to handle, separate the meat from the bones with a knife or by hand. You can use the chicken in soups or stir fried dishes.

*Tip - To use the chicken meat: Season with salt and pepper. Coat with a thin layer of all-purpose flour. Grill in a greased skillet until crispy.
To store the broth
Transfer the broth to an air-tight container and allow to cool, uncovered. Do not skim the oil from the top. The oil will protect the broth from bacteria when cooling off. It also adds great flavor to dishes, whether used along with the broth or as a cooking oil. You can easily remove the solid fat when the broth has cooled down completely. Store the broth in the fridge for 2 to 3 days, or in the freezer for up to 3 months. The fat can be used to cook

Hainanese chicken rice

or stir fry dishes.
This recipe employs basic Chinese ingredients and preparation methods. If this is your first time using one of my recipes, I strongly recommend you spend a few minutes browsing the essential spices for Chinese cooking on the pantry page. The page includes tips on how to select the most basic spices for Chinese cooking, as well as on measurement and preparation of fresh herbs. They are key to successfully cooking authentic Chinese dishes.
The nutrition facts will vary depending on the concentration of the stock. Please refer to this page for a general nutrition facts for homemade chicken stock.