Preserved mustard greens (碎米芽菜, suì mǐ yá cài), also known as pickled cardamine sprouts, are a common acidic addition that complements the flavors of Sichuanese cuisine. Suì mǐ yá cài looks just like other pickles. But its deep umami has made this item a traditional sweet-salty condiment on the Sichuan family dinner table. Sometimes referred to as the 'queen of Sichuan pickles', it is a specialty that is historically underrated outside of its home province.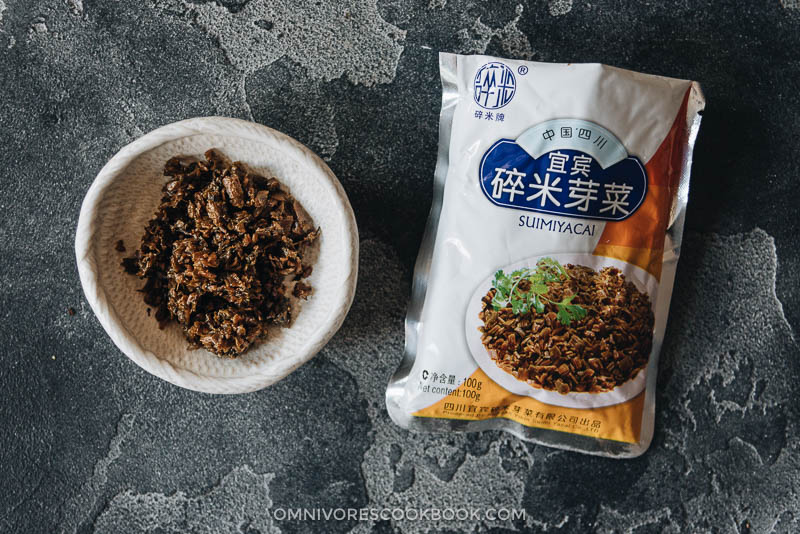 Understand
Suì mǐ yá cài is a condiment made from the stems of mustard greens native to Yibin in southeast Sichuan. The sprouts are dried, fermented in salinated water, boiled with brown sugar and once again fermented in spices. As a result of this double fermentation, its taste is described as fragrant, sweet, crisp, tender and fresh.
Yá cài refers to the vegetable itself, while suì mǐ (crushed rice) refers to the Sichuan Yibin brand's appearance. To me, the small, nutty-brown flakes look more like cooked ground beef or soy protein. There are many other types of yá cài and pickled vegetables, but the Yibin version is the most sought-after and the one I use in my recipes.
Use
Suì mǐ yá cài can be incorporated into so many different hot or cold Chinese dishes. It is an essential ingredient for making Sichuanese classics, such as dry fried green beans and dan dan noodles.
I always prefer to keep a bag of Sui Mi Ya Cai on hand because it makes every dish tastes better. You can use it in many steamed or stir fried dishes as well as soup, noodles and filled buns to add a kick of umami. It's a nutritious, crunchy alternative to processed salt and really tingles the palate in a new way.
Try it out in the following dishes!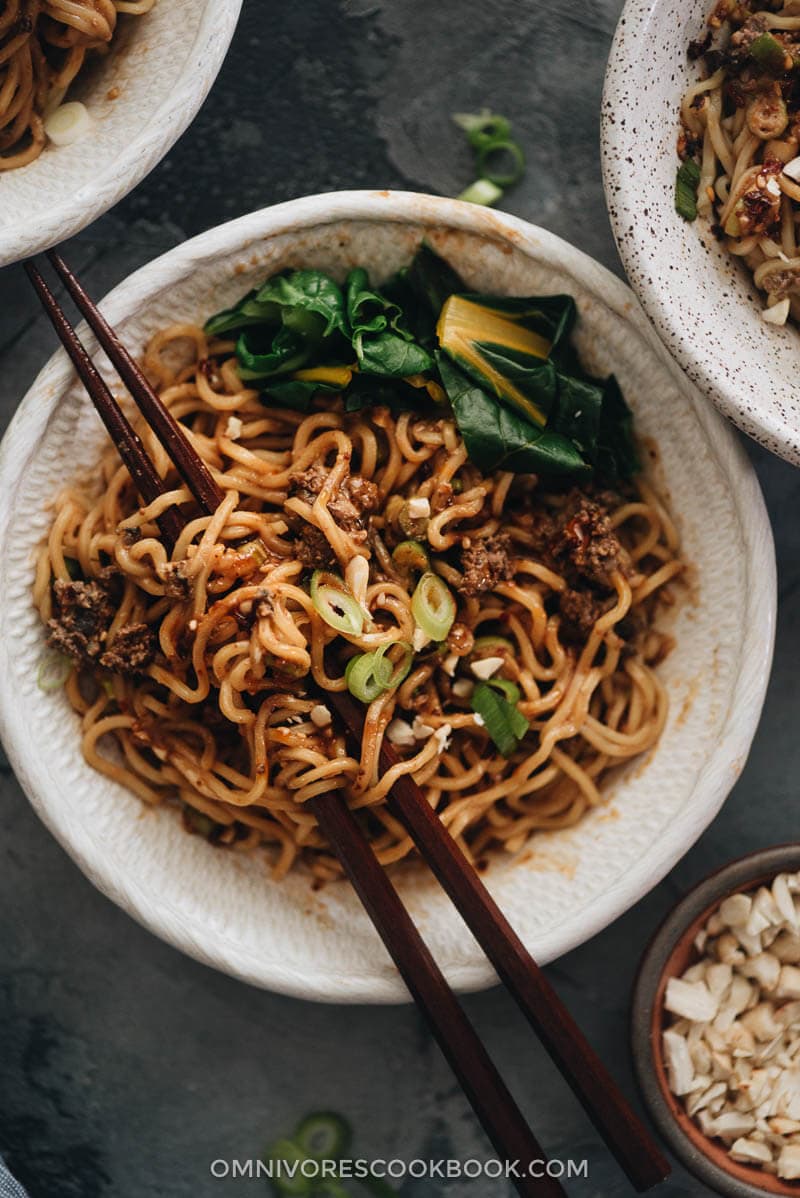 Buy
Sichuan Yibin Suì Mǐ Yá Cài started to be sold in China around 100 years ago, in 1921. These days, it's still rather unknown and obscure, so may be difficult to find in every Asian or Chinese market, but it's worth asking. Normally they come in 80-100 gram packets for only a few dollars each.
If you live some way from an Asian store or don't have enough time to visit one, The Mala Project sources Yibin suì mǐ yá cài direct from China, and I'd highly recommend purchasing from them. You can also find 230 gram (8.1 oz) packets on Amazon and other online stores.
Be aware that 'yá cài' can also mean beansprout in Chinese, which might lead to confusion at some Asian suppliers.
Store
In its original packaging, the preserved mustard greens are a non-perishable item and can be stored for many months. Once opened, they can be stored in an airtight container in the fridge for 1 to 2 months.
Happy cooking!