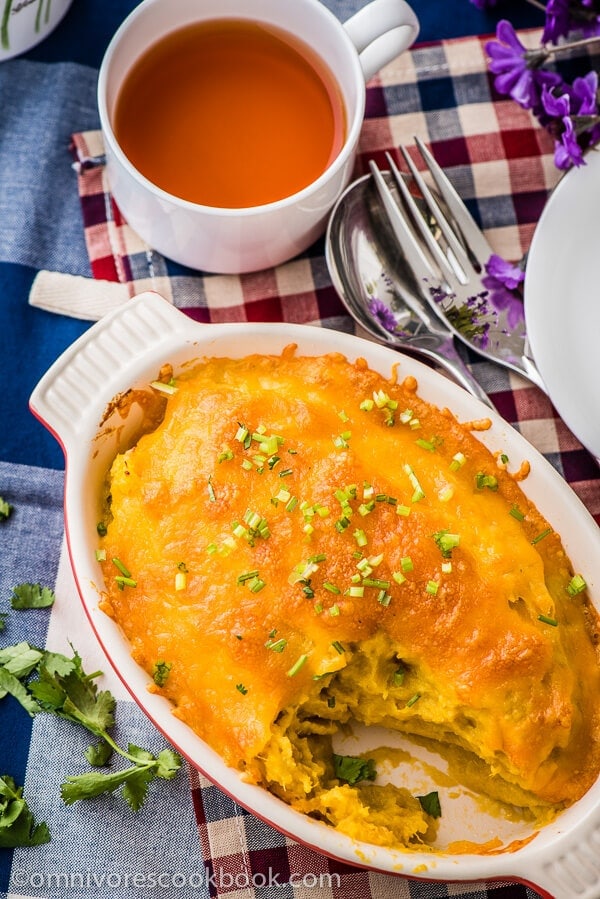 The mashed sweet potatoes are as delicious as dessert! They're so creamy and moist in texture, with a cheesy crust. A quick, satisfying, and healthy side dish that contains only five ingredients. Isn't it perfect for any holiday?
If you think this dish has nothing to do with Chinese food, you're wrong.
Baked sweet potato is a big thing in Beijing and is a classic street food. Street vendors often load a small cart with sweet potatoes, and grill the potatoes over a shabby charcoal stove. Grilled sweet potato has a nice smoky flavor – perfectly charred on the surface, and sweet and creamy on the inside. I used to buy them to snack on after school. Cheap, hearty, and healthy.
The small carts are rarely seen nowadays, but sweet potato is still one of the most popular food items among Beijingers. Because it's quite filling and satisfying as a staple food, and has a nice sweet flavor.
Restaurants have used street food ideas to create a lot of new dishes. One of my favorites is baked sweet potato with cheese, which is often served in Cantonese and Macanese restaurants. Although it sounds like a Western dish, it is actually a perfect application of the traditional street snack.
Unlike this recipe, the restaurant version of baked sweet potato with cheese is served whole, in the skin. To cook the restaurant version, the sweet potato is split in half and steamed until tender. Most of the sweet potato is removed from the skin, then mashed with butter and cream to create a smooth texture. It is then stuffed back into the potato skin, topped with cheese and baked until crispy.
When that dish is served, it looks just like a baked sweet potato, but tastes much better.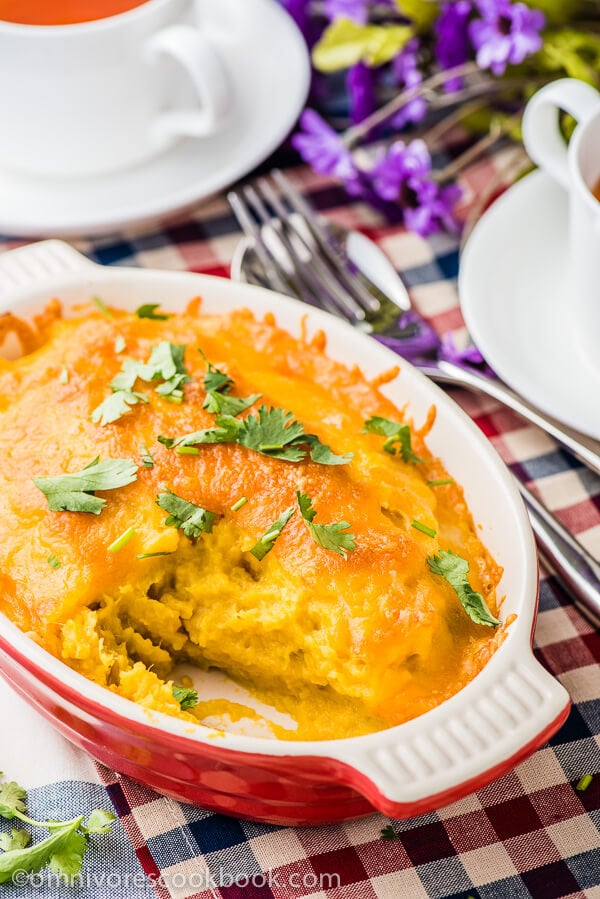 When I was recreating the dish at home, I turned it into a casserole, because it is much easier to share with more people. It also requires less time to prepare, since it eliminates the stuffing process. And it tastes just as great.
I also made a small twist to make this dish a bit healthier and lower in calories. I added only a small portion of butter, used milk to replace heavy cream, and topped the casserole with a minimal amount of cheese. The texture turned out wonderfully and was just as moist, cheesy, creamy, and smooth.
If you've never tried mashed sweet potato, give it a try and you'll love it.
It's quite magical that such a small portion of milk and butter goes a long way. The finished dish is almost as satisfying as a dessert. The saltiness from the cheese complements the sweet flavor and makes the dish addictive.
The best part? It requires only five ingredients and ten minutes to prep. Then you can leave it and forget about it. How wonderful!
Are you ready to make this simple and yummy side dish for your next holiday feast yet?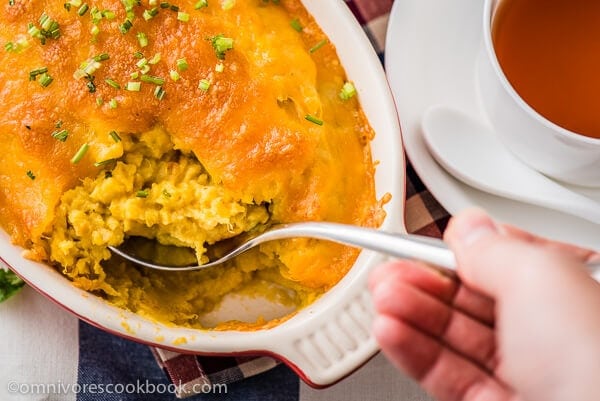 If you make this mashed sweet potato casserole, don't forget to take a picture and tag it with #omnivorescookbook on Instagram. I love to see your photos!
Want to Know More?
Receive our 5-Day Chinese Cooking Crash Course & Recipe Updates! Subscribe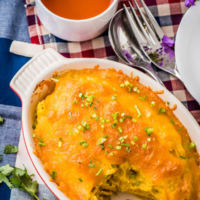 Healthy Mashed Sweet Potato Casserole
Ingredients
4

800 grams / 1.8 pounds sweet potato

1/4

cup

20 grams butter

1/2

cup

milk

1/8

teaspoon

salt

1/2

cup

shredded cheddar and mozzarella cheese

Optional Chopped fresh or dried parsley to garnish
Instructions
Rinse sweet potatoes with tap water.

Steam sweet potatoes whole. Add water to a food steamer and place the steaming rack inside. The water level should be below the steaming rack. Place sweet potatoes on the rack without overlapping them. Cover and bring to a boil over high heat. Turn to low heat. Cook until the sweet potatoes can be easily pierced with a chopstick, about 30 minutes (the time will vary depending on the size of the potatoes).

(Optional) If you don't have a steamer, place a bowl (or deep plate) upside down in a large pot or skillet. Place a plate on top of the bowl. Add water until it covers the bowl. Place a few chopsticks on the plate to form a rack. Place sweet potatoes on the rack. Cook in the same way.

Preheat oven to 200 degrees C (400 F).

When the sweet potatoes are cooked through, transfer to a plate to cool. When the sweet potatoes are cool enough to handle, but still quite hot, carefully peel the skin by hand and discard it.

Transfer to a large bowl and chop into several pieces. Add butter, milk, and salt. Mash and mix until fully incorporated and the texture is consistent.

Transfer the sweet potatoes to a 1 liter (1 quart) baking dish. Spread cheese on top.

Bake at 200 degrees C (400 F) for 10 minutes, until the cheese turns golden. Transfer to kitchen counter to cool off for 5 minutes.

Serve warm.
The nutrition facts are calculated based on 1 of the 8 servings generated by this recipe.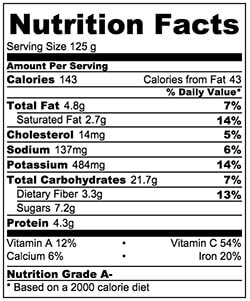 More party recipes you might like: