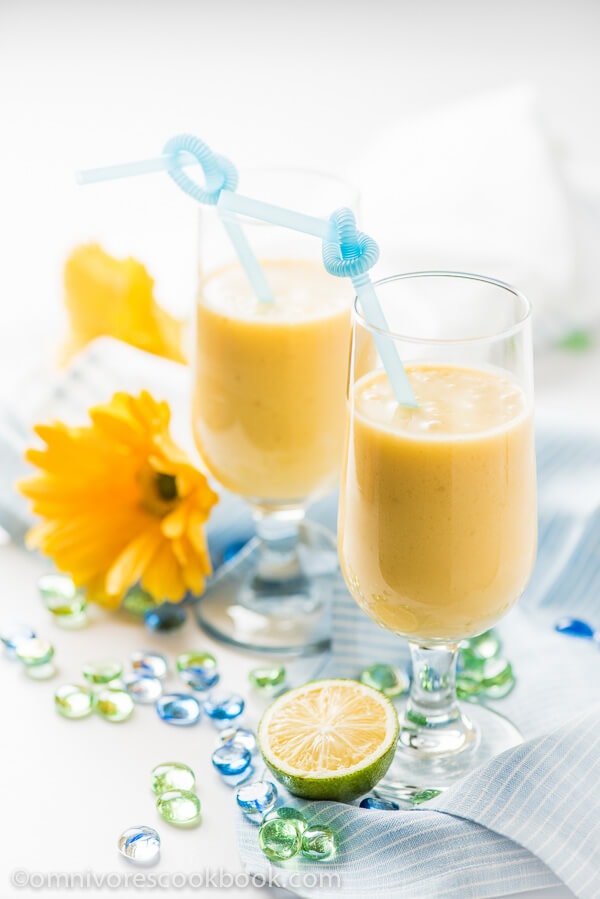 A quick and delicious summer drink that only requires three ingredients!
One thing I love about breakfast in Thailand – they always serve so many types of freshly made juices and smoothies. It seems like every morning they serve a brand new selection of fruits, different from that of the previous day. I believe that if I were to spend a few more days there, I'd come up with a recipe series for 30 days of smoothies, totally effortlessly.
Of all the fresh juices, my favorite was the banana coconut mango juice.
Be advised – the drink I actually had was a glass of juice, not a smoothie. Instead of using creamy coconut milk, they always used fresh coconut water to make mixed juice drinks. It was so good!
Coconut water can be really refreshing and delicious, but only when it's fresh. And you need to get the right type of coconut. In some of the tropical areas I traveled to, even though they grew lots of coconut trees and the fruit was so fresh, the flavor of the juice was just so-so.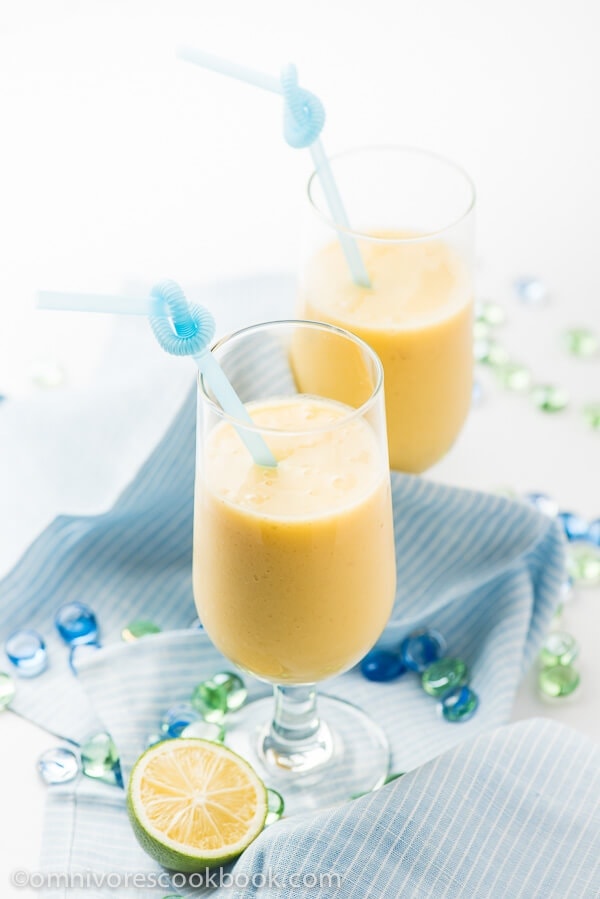 But if you get the right coconut juice and it's chilled just right, it will bring an oasis to you on a hot summer day. The juice should still be in the green coconut shell. It should be sweet, with a slightly zesty hint, a mild nutty flavor, and a grassy aroma. Dining in an open-air bistro on a hot summer day, you should definitely order some cold coconut juice along with some grilled seafood and some stir fried noodles. It will be so refreshing, as it washes all the heat away and gets you properly rehydrated. Even better than a pitcher of cold beer!
Back to the banana coconut mango juice I had – it was really unique and tasty. The juice was especially light, because the bulk of the drink was coconut water, and infused with banana and mango. The combination was remarkable. Of course I had to recreate it after coming back!
However, fresh coconut water is a luxury ingredient in Beijing. I can actually find young green coconuts at the market, shipped all the way from Hainan province, but they are nowhere near as flavorful as the ones I had in Thailand. That's why I went for the best next solution – coconut milk.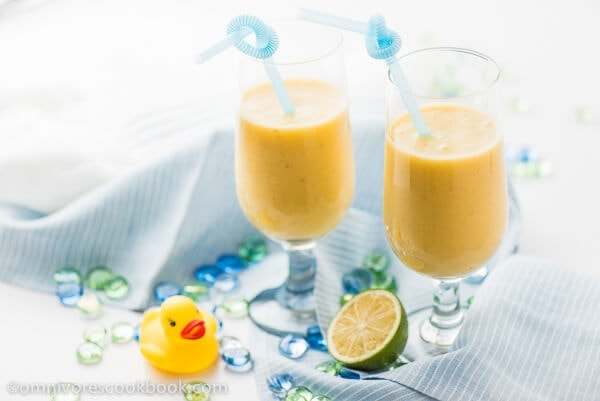 Unlike the original mixed juice, this drink is really rich and thick. It doesn't have the same light texture, but it's equally as refreshing and delicious. You might think the combination of banana and mango is too thick, but it works out well after blending in ice and cold water. Not too sweet, yet richly flavorful and satisfying.
Do you like making smoothies at home? I really love it, but I always stick to the simple recipes, like this one!
Want to Know More?
Receive our 5-Day Chinese Cooking Crash Course & Recipe Updates! Subscribe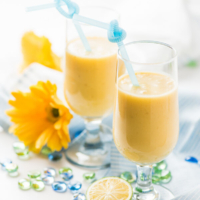 Banana Coconut Mango Smoothie
Ingredients
2

cups

350 grams mango, cubed

1

big

130 grams banana, chopped

1/2

cup

low fat coconut milk

2

cups

ice water

or ice
Instructions
Combine mango, banana, coconut milk, and 1 cup ice water (or ice) in a blender. Blend until smooth. Taste the smoothie. If it's too thick, add more ice water and blend again, until it reaches the desired texture.

Serve immediately.
The nutrition facts are calculated based on 1 of the 4 servings generated by this recipe.