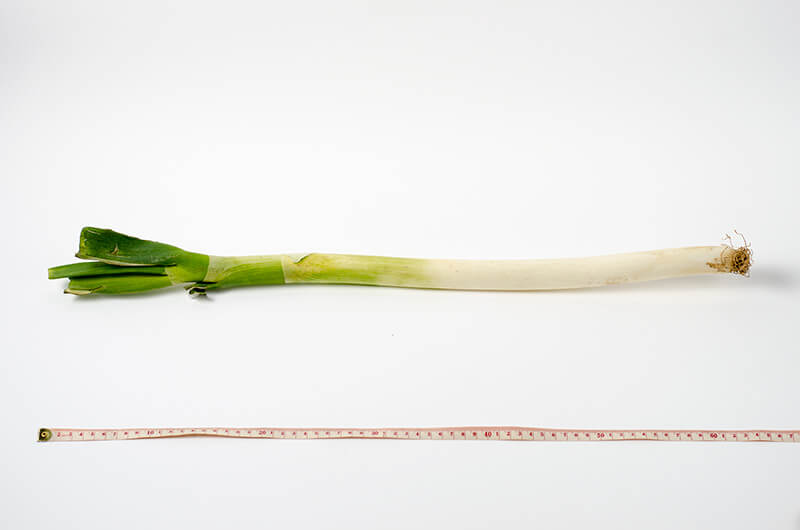 Scallion (大葱, da cong) is one of the most important fresh ingredients in Chinese cuisine, along with ginger and garlic. The Chinese scallion is generally very big and long in size. A whole scallion is usually 60 centimeters (24 inches) long and 2 centimeters (0.8 inch) in diameter. The flavor of the scallion is very close to that of green onion, but it has more pungent spiciness and its texture is coarser.
Buy
Always try to buy scallions with a smooth bright white body and dark green leaves. At the market, you will find that most of them have already had their green leaves removed  (as shown above). If the white part starts to turn yellow or light brown, and the surface becomes dry, this means it is not very fresh and should be used as soon as possible.
Use
Chinese cooking uses scallions in stir-frying, braising, grilling, boiling, and marinating. Compared to a green onion, a scallion holds its shape better during cooking and releases more flavor. It's often called for in dishes that involve long periods of braising, such as braised duck leg and beef stew. Scallions taste much less spicy and have a slightly sweet flavor and soft texture once cooked. Some Chinese stir fried and grilled dishes, such as kung pao Chicken and mutton skewer, use big pieces of scallion to achieve that certain mouthfeel.
In Chinese cooking, you can use green onions as a substitute for scallions in most dishes. However, be aware that (1) green onions are sweeter in taste, and the finished dish will be slightly different in flavor. (2) In braised dishes, you shouldn't use the entire white part of the green onion without cutting it, as it may fall apart quickly. (3) If a recipe calls for a certain amount of scallion, double the amount (by weight or volume, as applicable) of green onion you use as a substitute.
Prep
When using scallions, if the outer layer of the white part is tough and dry, peel off one to two layers and discard them. The common ways to prepare scallion are as below:
(1) Sliced lengthwise – for stir-fry and soup
(2) Sliced at an oblique angle – for stir-fry and noodle topping
(3) Sliced into strips – for stir-fry, salad, and noodle topping
(4) Chopped lengthwise (1-1.5 centimeters / 0.5 inch long) – for stir-fry and grilling
(5) Chopped lengthwise (2 centimeters / 2 inches long) – for braising and making stock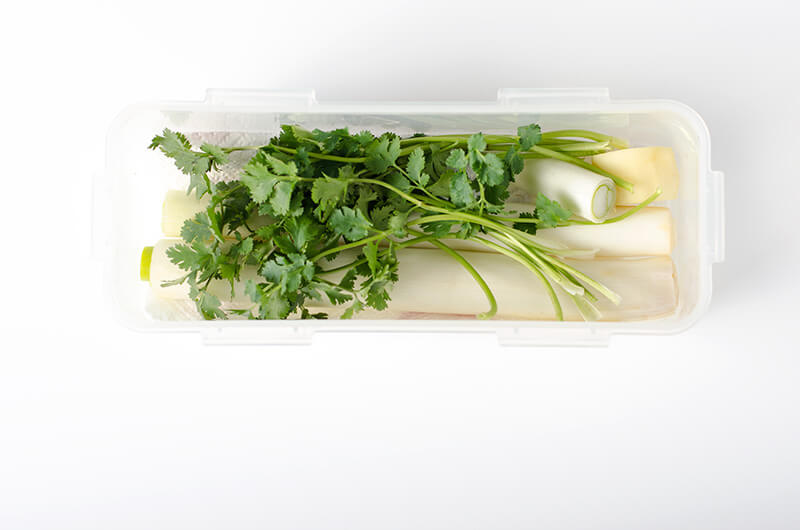 Storage
You can store whole scallions unwashed in the fridge for 1 to 2 weeks in an unsealed bag. If you have washed and cut the scallion, you should store it in an airtight container with several layers of paper towel on the bottom. The white part will stay good for around a week in the fridge.
For longer storage times, consider freezing the scallions. Wash and dry thoroughly with a paper towel. Remove the tough ends and green leaves. Slice or chop in the methods mentioned above. Place in a zip-lock bag and squeeze the air out. Mark the date and store in the freezer for up to 3 months.