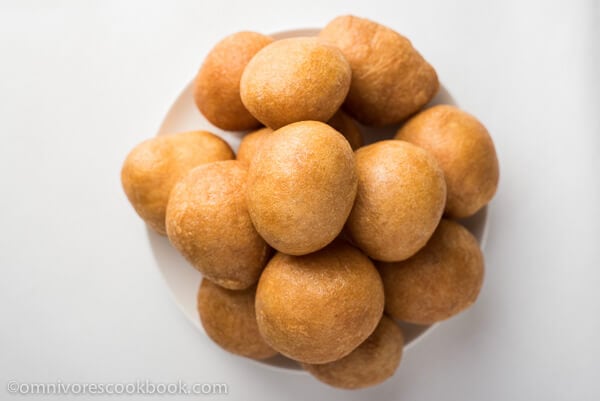 Fried gluten balls (面筋, mian jin) are made from wheat gluten, oil, and water. They are spherical and roughly golf ball sized. They have a smooth surface and a crispy texture and are very lightweight. They are slightly greasy themselves and have a meaty texture. In Chinese cooking, fried gluten balls are usually used as an alternative to meat and poultry, especially in Buddhist cuisine (for example, Buddha's Delight). Fried gluten balls absorb flavor very well and are widely used in stir fried dishes, stews, and hot pots.
To use fried gluten in stir fried dishes, you need to soak the balls in water first to soften them. For stews and braised dishes, you can use them immediately without any prep.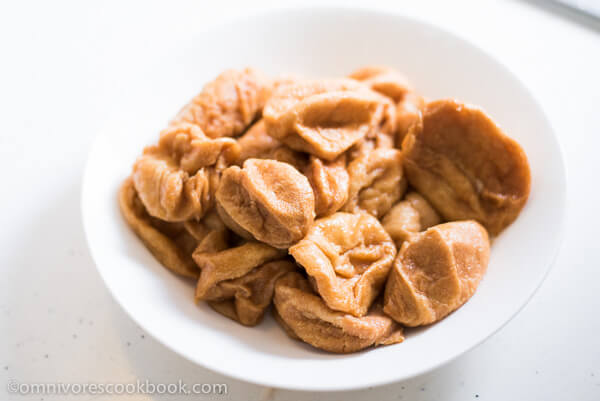 To prepare gluten balls
(1) Use a knife to poke a slit into each gluten ball.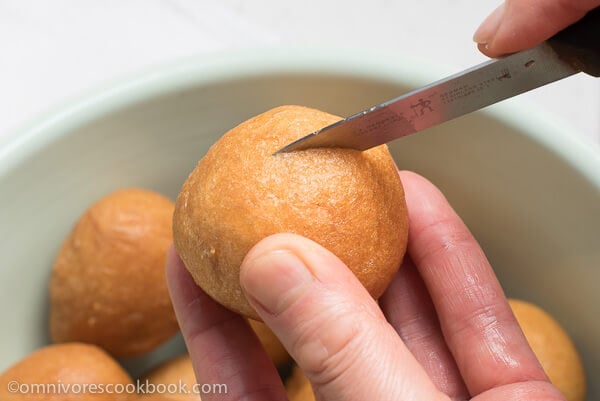 (2) Place gluten balls in a large bowl and add water to cover. Use a plate or a lid to cover the bowl, so the gluten balls stay under water. Soak for about 30 minutes, until all the balls turn soft. Do not soak for too long.
(3) Gently squeeze the extra water from each ball and discard the water.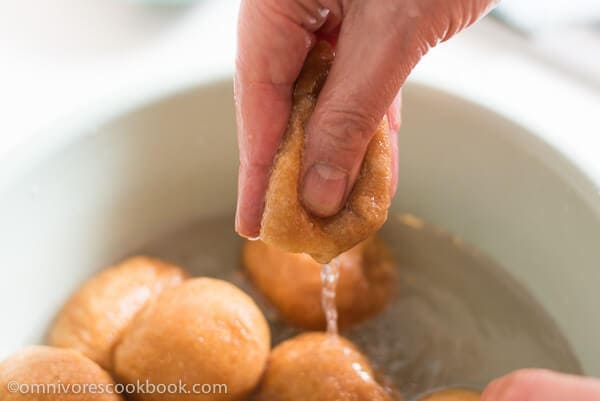 Alternatives
If you are cooking a dish that calls for fried gluten balls, you can use deep fried tofu as an alternative.