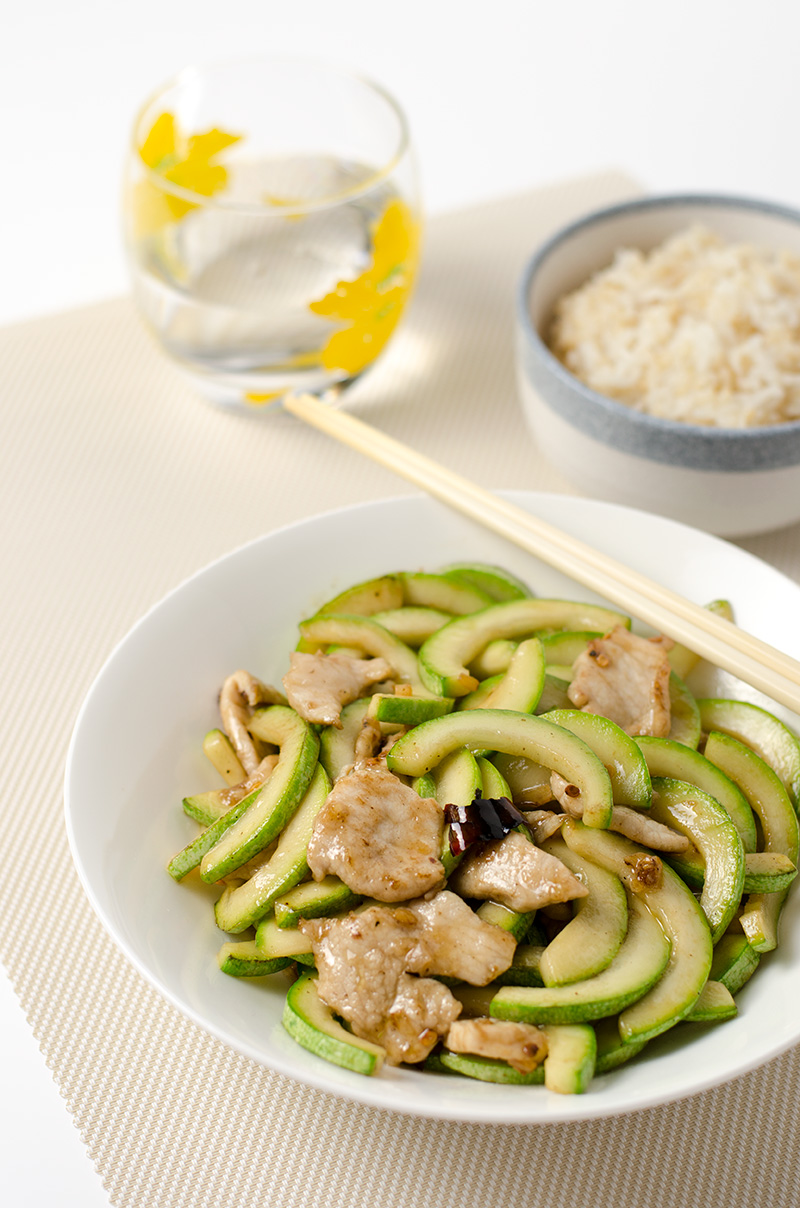 The posts this week and next week will be brief, because I'm taking a vacation in London with my mom for 10 days! YES, LONDON! One of the most awesome cities in the world!
In this post I will share a few photos during the trip plus one recipe with you. 🙂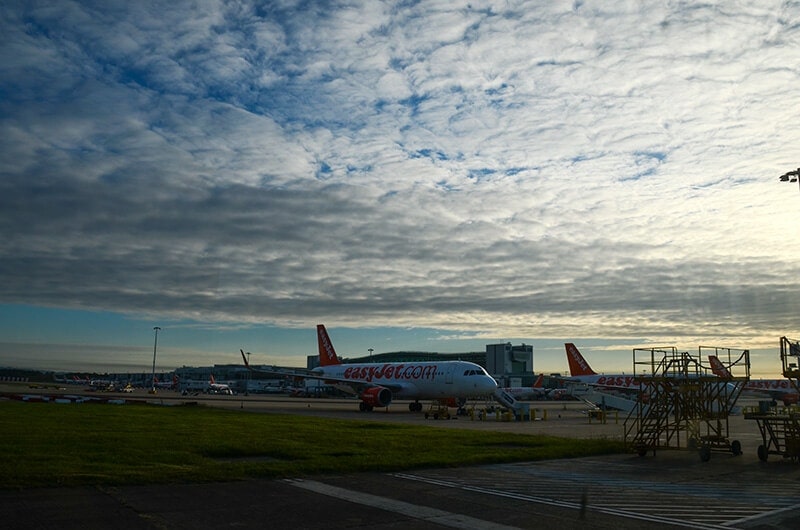 We arrived at Gatwick airport on the 6th of June, early in the morning. It was just in time for the sunrise when we landed. The airport was so peaceful and tranquil.
We took the red eye flight and I was worried we'd be tired after 11 hours of flying. But luckily, we rested very well and slept almost straight through the whole journey.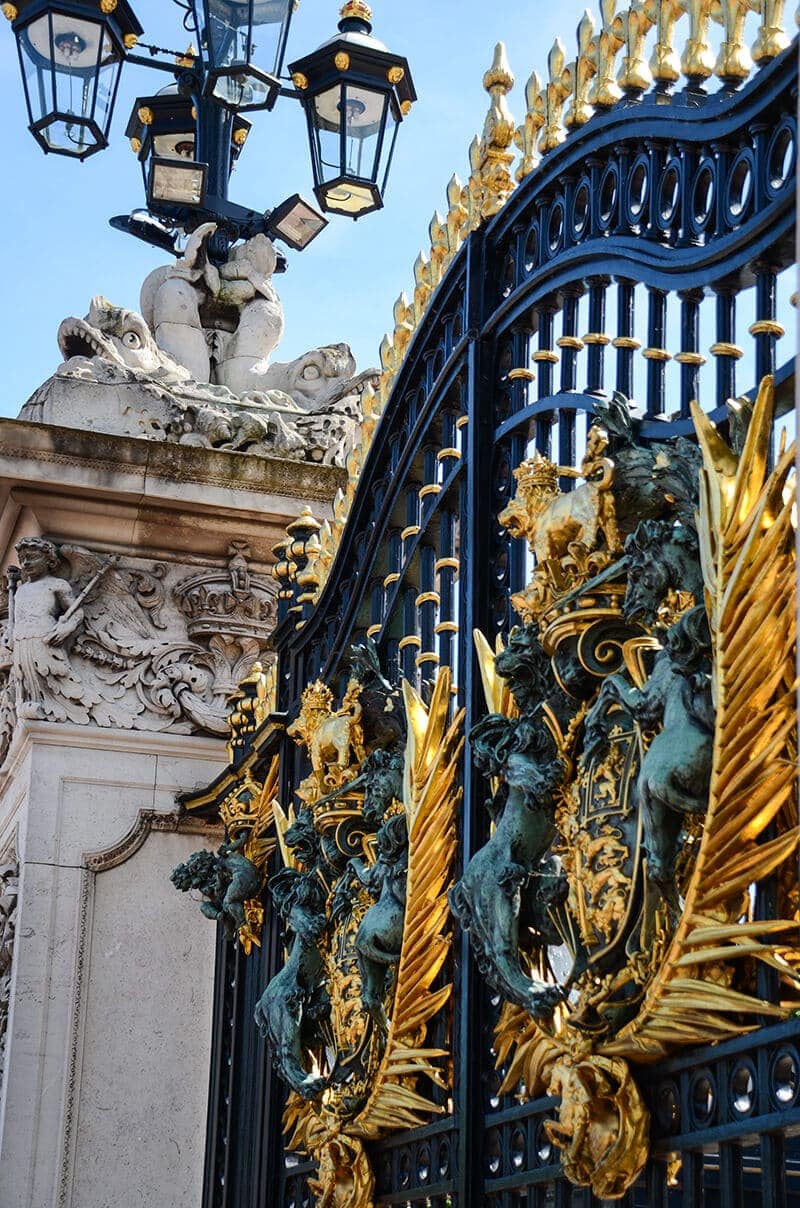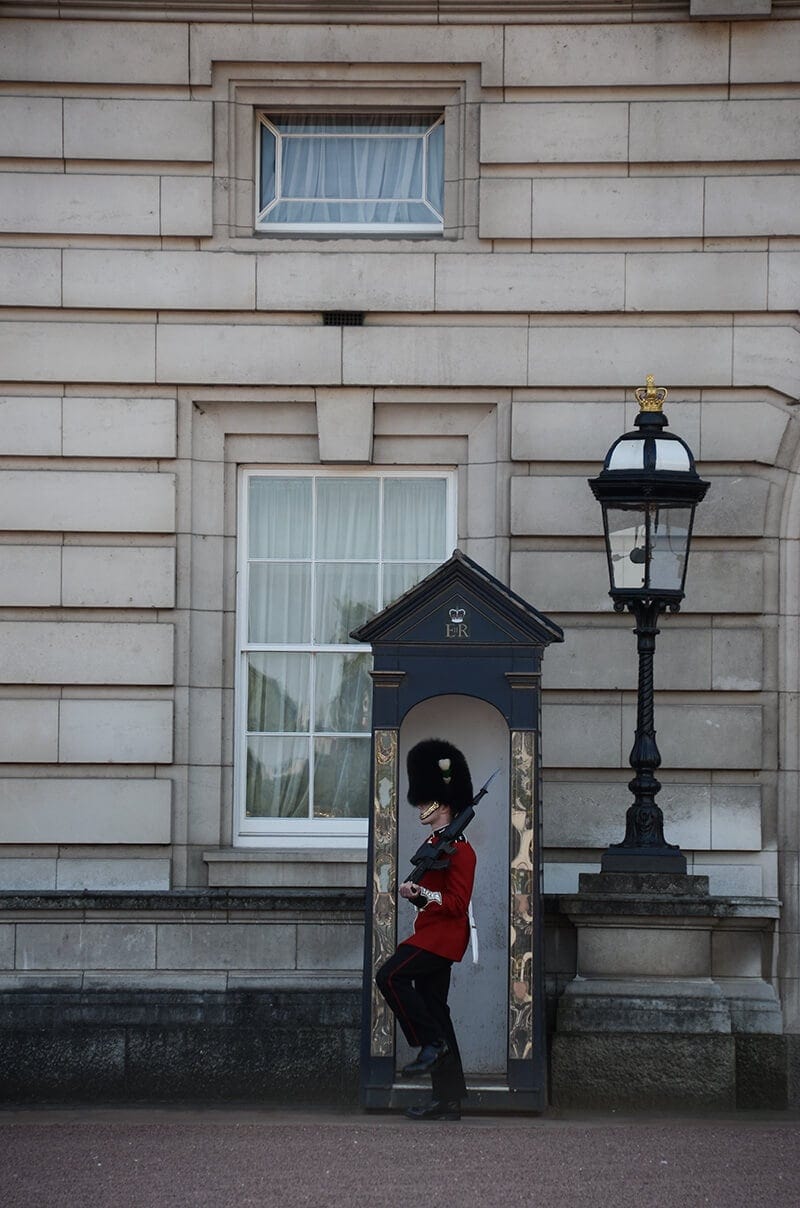 (Up – Gate of Buckingham Palace; down – guard outside of Buckingham Palace. It's a pity that Buckingham Palace is not open this time of year, so we only walked around outside and had a peek through the cast iron gate.)
During the first 3 days, we've been walking around a lot, 5 to 6 hours every day. Because the center of London offers so many things to see, I never felt tired of walking. We visited a few sightseeing spots and museums, but enjoyed most of our time outdoors.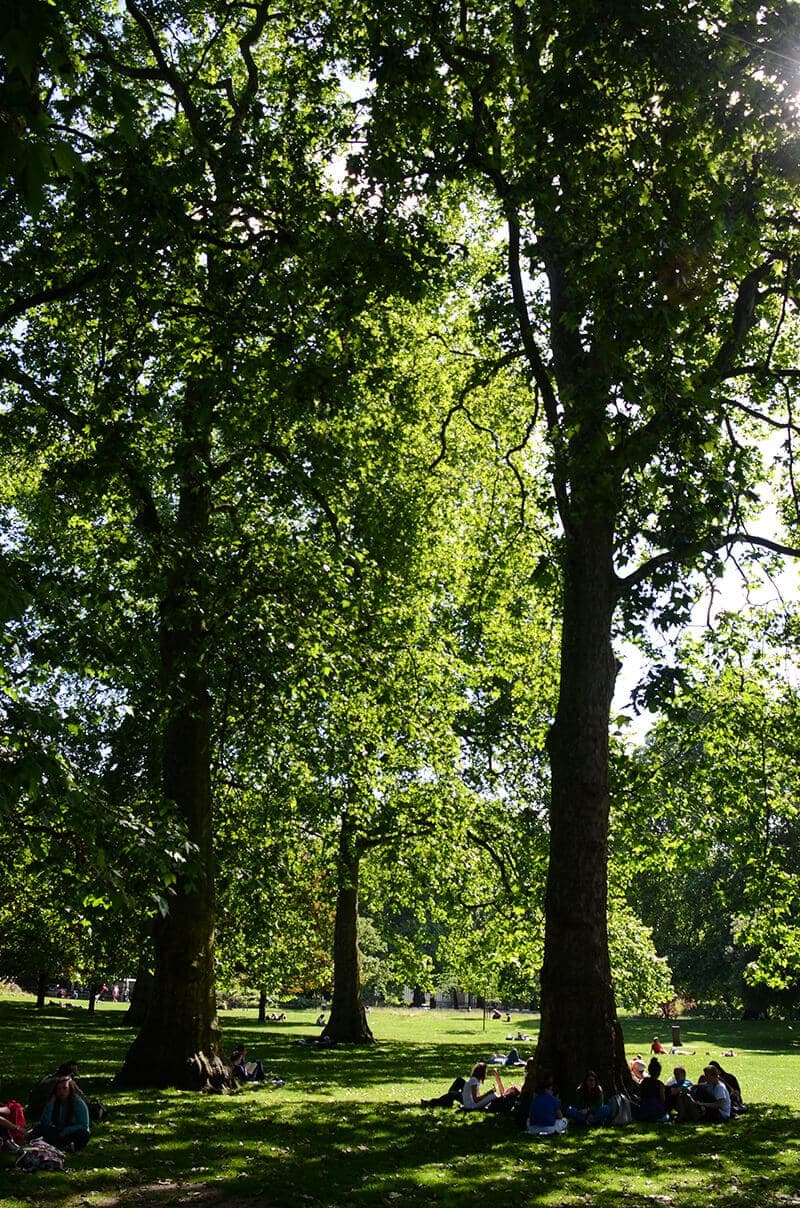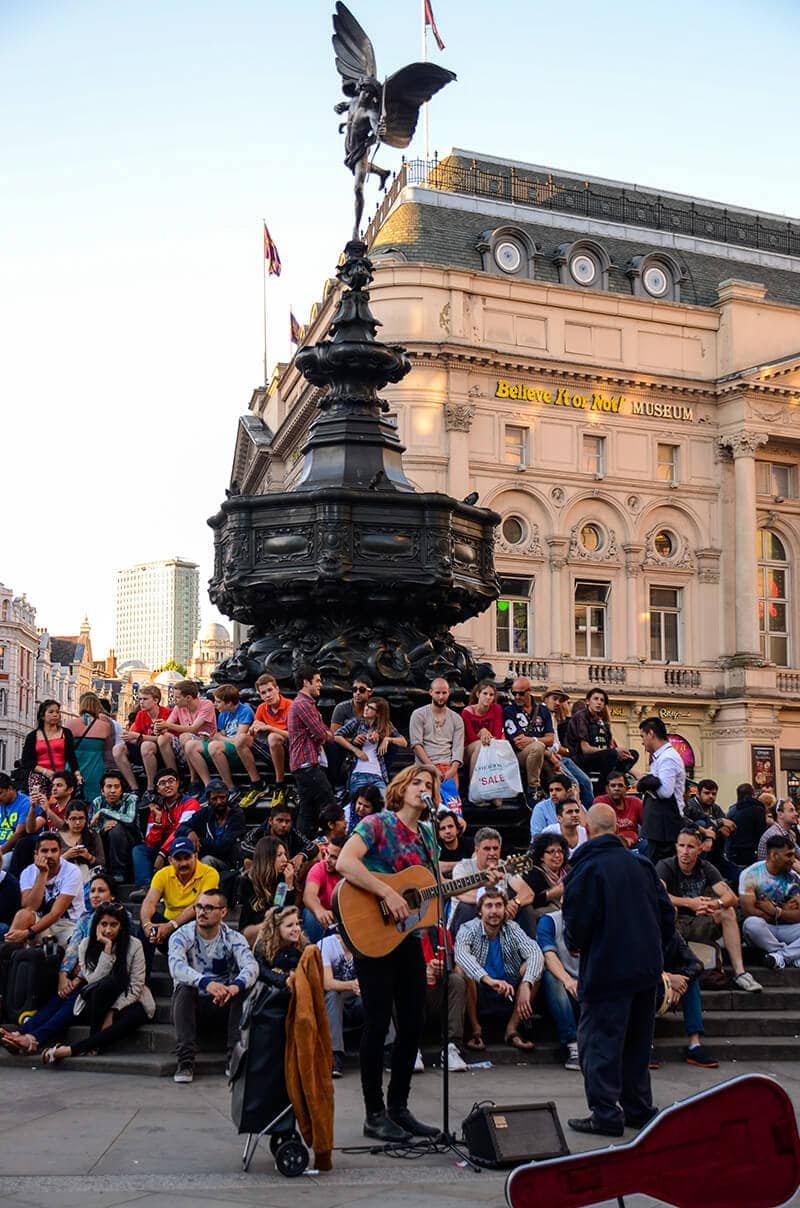 (Up – St. James Park; down – Piccadilly Circus)
The weather was perfect everyday, sunny and warm, with temperatures around 20 Celsius. It's the kind of weather that you want to stay outdoors all day in, just to enjoy the joyful sunshine, refreshing breeze and blue sky. There are so many parks, greens and squares in the center of London. On weekend afternoons, it seems like everyone comes out and crowds around cafes and bars, in the meadows or anywhere under the sun, with a pint of beer or a glass of champagne in hand.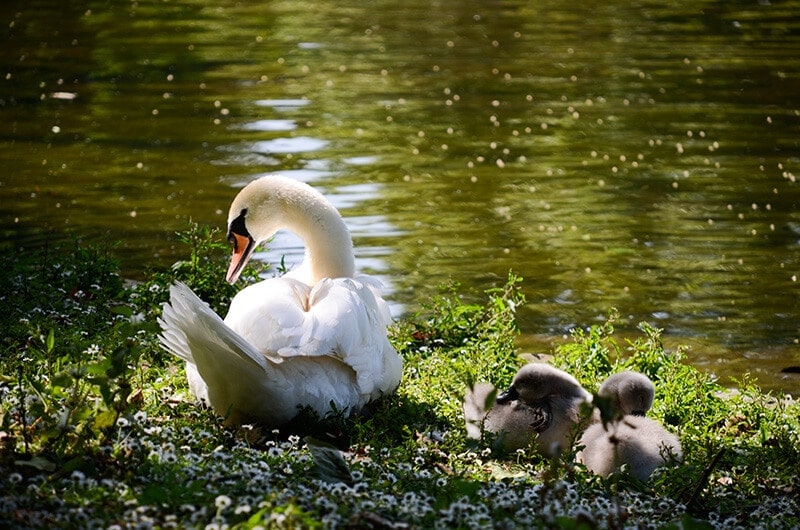 (Up – swan in St. James Park; down – squirrel in St. James Park)
The sharing of travel photos will end here today. I still have so many photos, including of course those of delicious food, that I want to share with you. I promise more beautiful pictures will come later.
And now, back to the topic of food.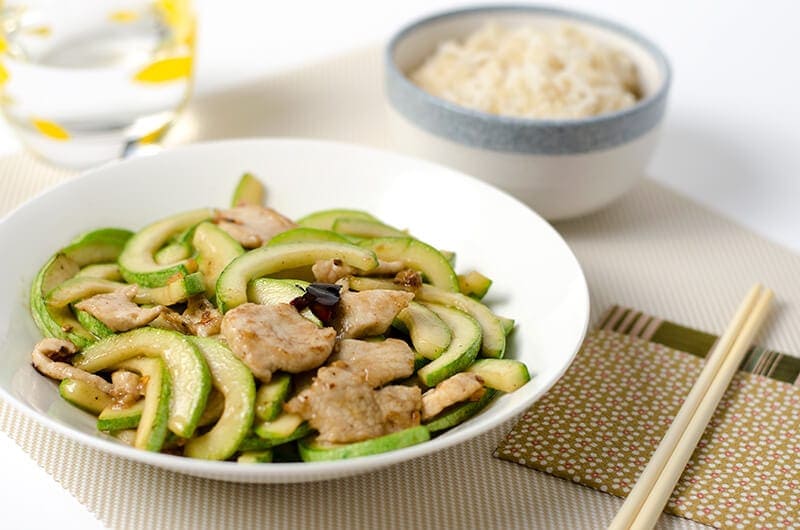 The art of Chinese cooking revolves around the use of simple and fresh ingredients to make flavorful and healthy dishes. This zucchini and pork stir-fry proves that theory quite well. This recipe only uses a few ingredients with a quick stir fry, but results in a very satisfying dish combining the meaty-textured zucchini, fragrant chili peppers and soy sauce, and juicy pork with a seared surface.
This recipe is especially easy and quick to prepare for a weekday dinner. It contains both protein and vegetables, and goes great with a bowl of steamed rice. Sometimes when I am alone at home and want to be lazy, I just cook this dish and finish it all without making any rice to go with it. The total calories amount to less than 500 and the meal is low in carbs. How great is that?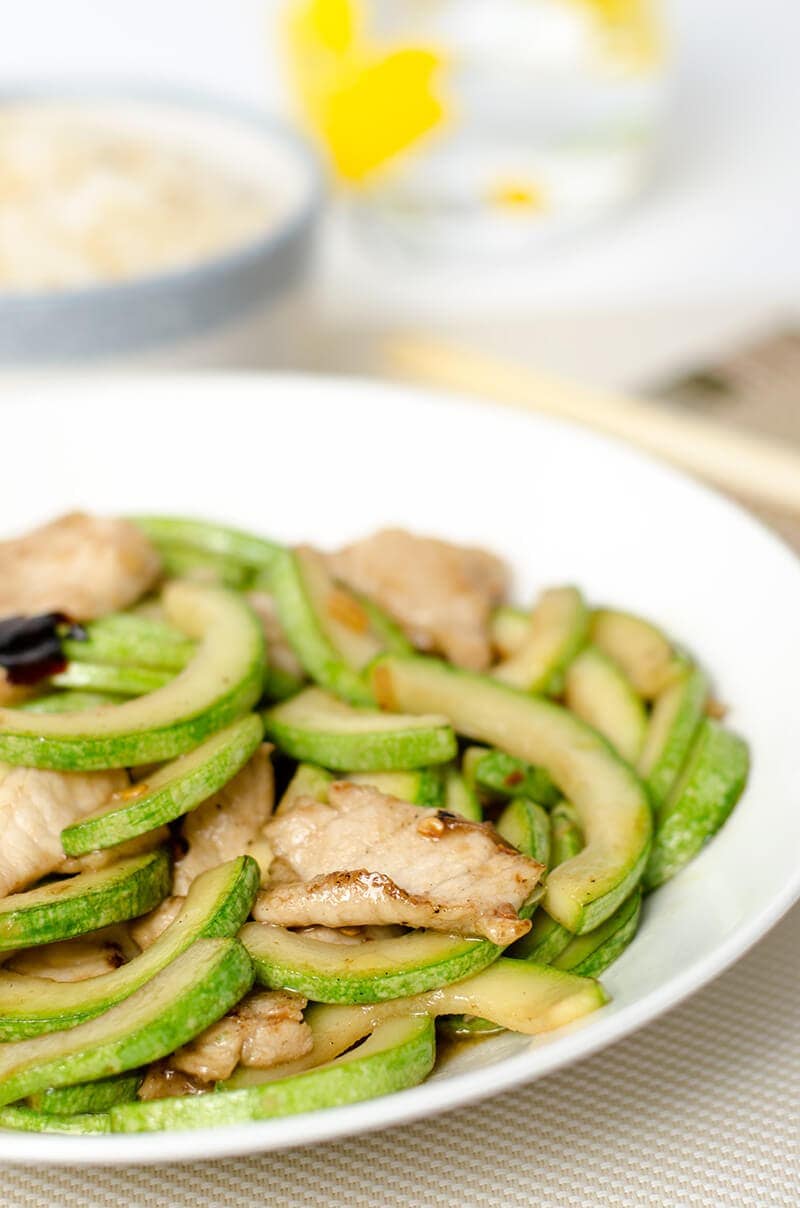 Want to Know More?
Receive our 5-Day Chinese Cooking Crash Course & Recipe Updates! Subscribe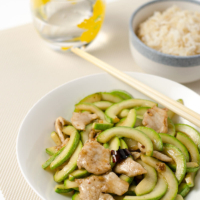 Zucchini and Pork Stir-Fry
Ingredients
100

grams

3.5 ounces pork tenderloin, sliced

1

tablespoon

Shaoxing wine

or rice wine

1/2

teaspoon

salt

1

tablespoon

cornstarch

1

teaspoon

minced ginger

2

tablespoons

peanut oil

or vegetable oil

3

cloves

of garlic

minced

1

zucchini

seeds removed and sliced

2

teaspoons

light soy sauce
Instructions
In a small bowl, add pork, Shaoxing wine, 1/4 teaspoon salt, cornstarch and ginger, mix well by hand. Marinate for about 15 minutes.

Heat wok on medium high heat until hot, add 1 tablespoon of the oil and swirl. Add marinated pork from step one and stir fry, until pork is slightly seared on the outside but not cooked through, about 30 - 40 seconds. Turn to lowest heat transfer pork to a plate, and set aside.

Add the rest of the oil into the wok and turn the heat up to medium. Break chili peppers and add them to the wok (for less spiciness, don't break them but add them whole), add garlic and give it a stir until fragrant. Turn to medium high heat, add zucchini and stir fry for 1 minute or slightly longer, until almost cooked through. If wok is getting too hot, adjust heat while stir-frying. Add pork back into the wok, give it several stirs to mix everything, and turn to lowest heat. Add the rest of the salt and mix everything with a spatula. Add soy sauce and give it several stirs (the wok should be still hot and you should hear a sizzling sound while adding the soy sauce. If not, turn back to medium heat for the final stirs). Stop heat and transfer everything to a plate.

Serve warm with steamed white rice.
The nutrition facts are calculated based on 1 of the 2 servings produced by the recipe.