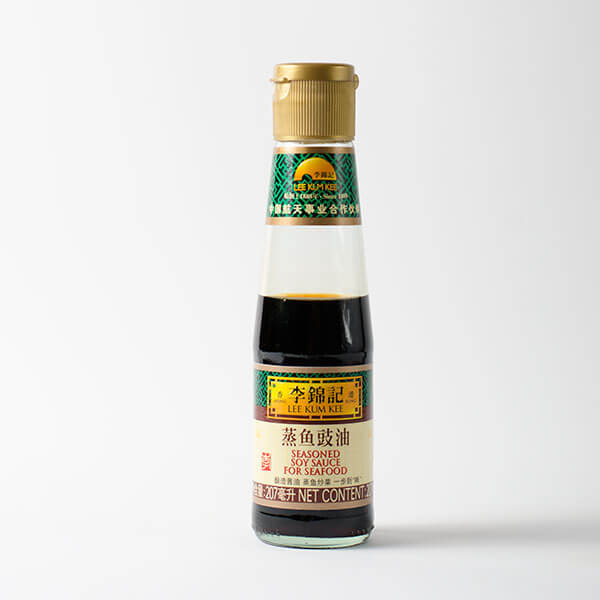 Seasoned soy sauce for seafood (蒸鱼豉油, zheng yu chi you), is known as seasoned soy sauce for steamed fish. It is a special type of soy sauce intended to be used with Chinese steamed whole fish. Its flavor is very similar to that of light soy sauce, but is a bit less salty and slightly sweet.
Use
The soy sauce itself is mainly used for steamed fish in Chinese cooking. It also goes well with various seafoods, such as scallop, squid, shrimp, and oyster. It can be used for making vegetarian dishes, including salad and stir-fry, too.
Alternatively, if you cannot find seasoned soy sauce in your local market, mix 1 teaspoon of sugar and a dash of fish sauce with 1 tablespoon of light soy sauce, to replace about 2 tablespoons of seasoned soy sauce. The flavor won't be exactly the same, but it's close enough to bring out the nice flavor of the fish.
When using seasoned soy sauce, it must be added at the end of cooking. The sauce will release a bitter flavor and lose its umami if heated for very long.
Store
Seasoned soy sauce can be stored in the fridge for up to 6 months once opened.
Buy
You can find Lee Kum Kee seasoned soy sauce for seafood on Amazon. However, if you have a Chinese market nearby, you may be able to find the sauce at a lower price there.
Be advised that there are other types of seasoned soy sauce with various flavors. You should look for one labeled as "for seafood" or "for steamed fish".