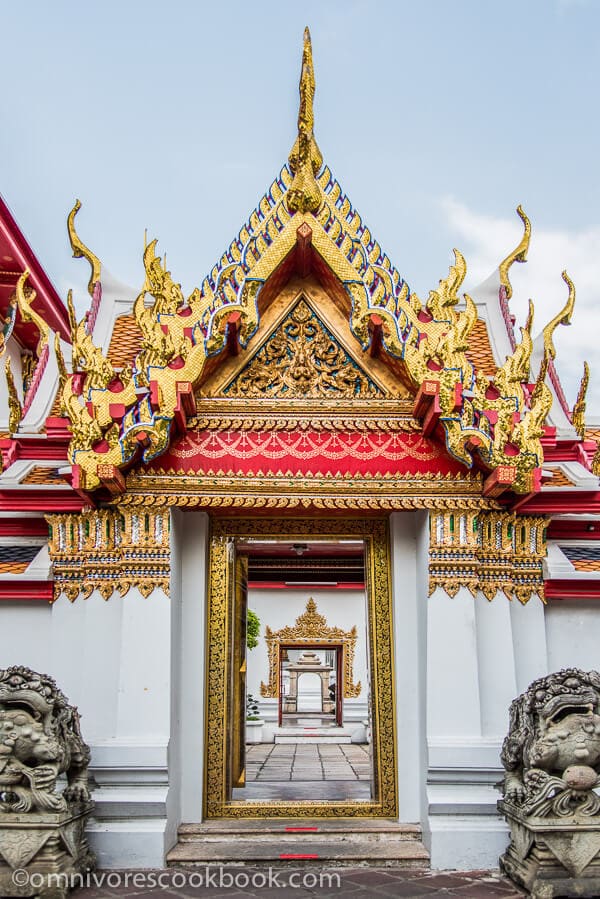 If you've read the big news that I posted earlier, you already know that I'll move to the US this summer. I'm very happy and excited about the big adventure ahead of me, but also feeling a bit sad and guilty, that I won't able to spend much time with my family in China anymore. So I have been spending as much time as possible with them before I leave.
My parents love traveling but they seldom travel together, because they have very different attitudes towards it.
My dad likes to visit as many places as he can in each trip, and shoots tons of pictures. He enjoys a super tight schedule and makes every minute count. On the other hand, my mom likes to travel comfortably and enjoy the time relaxing, rather than focusing on sightseeing or photography. She really hates traveling with a tour group, just like me.
Neither of them speaks English. When it comes to traveling outside of China, they travel separately. My dad ends up traveling with a tour group most of the time. My mom relies on me to be her translator and tour guide. I also get sponsored for plenty of trips, so I'm not complaining 😉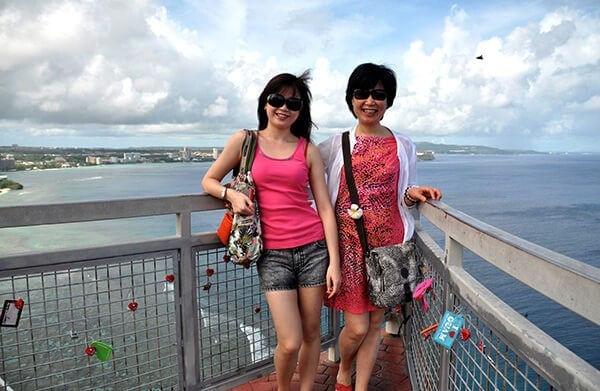 I didn't actually make any plans to travel at the beginning of the year. But since I'll be leaving China soon, my dad suggested my mom and I travel together while we still can. We decided on Thailand in the end.
My preparation for the trip was SUPER poor. The worst of my entire life. We booked air tickets and hotels through an agency one month before the trip. After that, I literally did zero prep for the trip. Oh wait, I did download the Lonely Planet to my cell phone the day we departed and read it for 30 minutes on the plane. That's the one thing I did do.
Why didn't I prepare?
I have to confess that blogging is my excuse. That is, I had to schedule a week's worth of posts, along with all the social media, before the trip. Plus I was already running behind schedule in February, because my office work had been busy.
But I know it's totally my fault for being lazy and not getting things done.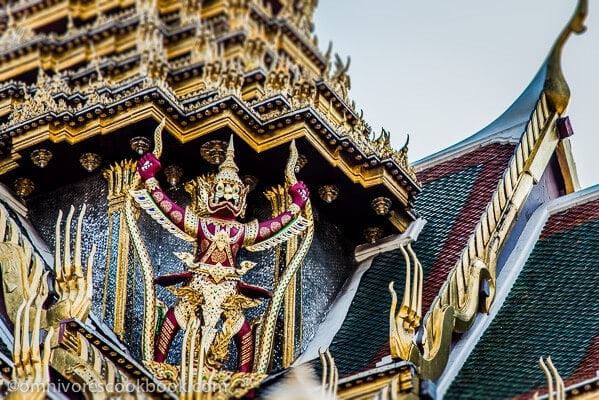 Lesson learned
#1. If you feel overwhelmed by doing something and can't ever finish your work, stop immediately and do some relaxing
I have been crazy busy since I started blogging more often. I'm constantly on the brink of being overwhelmed or burning out.
It reminds me of the time I was trying to lose weight in college, I was either starving or suffering a stomachache, no matter what I ate.
These scenarios both share a few common problems. Both are really unhealthy. They're both totally inefficient. And they aren't sustainable.
The Thailand trip gave me a perfect chance to stop working and just enjoy the sunshine. I felt absolutely grateful for it. I was on the edge of another burnout before the trip. But after a few days of relaxing and enjoying the sunshine, I started to feel energetic and could start to focus again.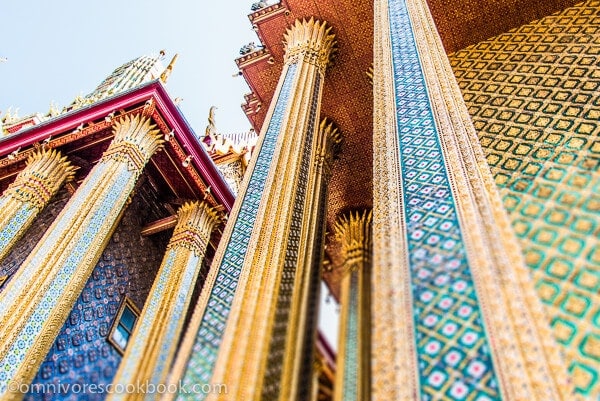 #2. Never check your work email during vacation
I tried it this time and I loved the result.
I read about this from a book. It is about setting expectations. If your colleagues know you won't deal with email during vacation, they will learn to stop bothering you.
As for clients, I told them via auto-response that I'd be abroad and that they could reach me by cell phone if they had an urgent matter. No one called.
I had a few important cases to deal with after returning to the office, but nothing serious enough that it had to be done the same day.
There were over 4000 emails in my inbox, but it wasn't a big problem (I was out of the office for nearly 3 weeks). I browsed and dealt with the emails of the most recent week and mass-deleted the rest, because if it was a very important matter, the sender would either send another email or just call me.
It felt magical to me, that when I took a break from work, the work didn't accumulate as much as I thought it would. My brain and body got fully recharged and I could work twice as efficiently as before the vacation.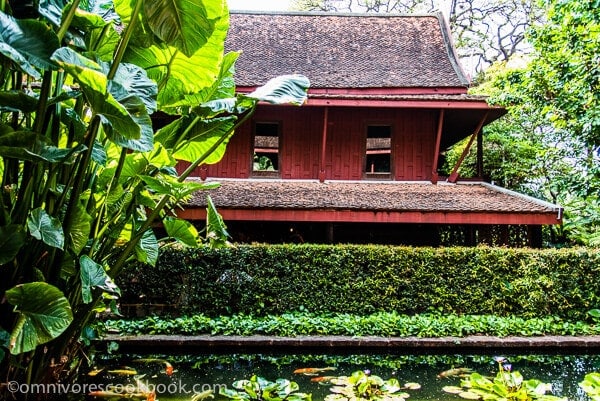 #3. Blocking a big chunk of time to read, without doing anything else, is great for creativity
I read about an hour every day on average but I still feel that I don't read enough.
Before the trip, I made a deal with my mom. We would spend the majority of time relaxing when in Koh Samui, instead of walking around and doing touristy things. She was more than happy to do that.
I helped her set up a Kindle account on her tablet (I should have done this long ago) and downloaded dozens of award-winning novels onto it (including my favorite – The Girl with the Dragon Tattoo).
This plan fit perfectly into our itinerary, because there was no itinerary.
We spent three days by the seaside, enjoy the sunshine and the books. It felt so good. I managed to finish two books and got some great inspiration that I was ready to implement after the trip.
The reading session was so good that I decided I should start scheduling time do it on a daily basis. Now I increased my hour-a-day to reading whenever I can. I even managed to eliminate a few tasks to clear out some time for reading. My overall feeling of happiness towards life has already increased significantly.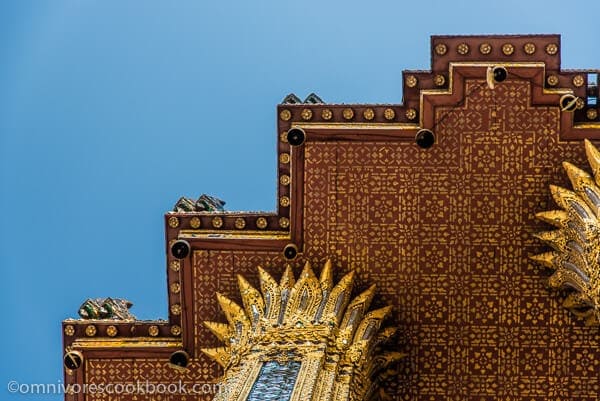 #4. Never talk to strangers who linger around sightseeing spots.
I was scammed, multiple times.
I was so upset and ashamed of myself that I feel embarrassed telling people about this.
It was totally my fault, because I didn't read the line at the bottom of the page on Lonely Planet – "Beware of the well-dressed touts near xxx who will tell you it is closed and then try to haul you off on a dodgy buying spree."
I didn't fall that far, but I did believe the Grand Palace was closed at noon after three people in a row told me the same thing. We were walking from Wat Pho to the Grand Palace and didn't find the right entrance at first. I asked for directions from three different people and they all lied.
We ended up wasting the time and going to get lunch first and coming back later, only to find it was actually open throughout the day. (our original plan was Wat Pho => Grand Palace => lunch)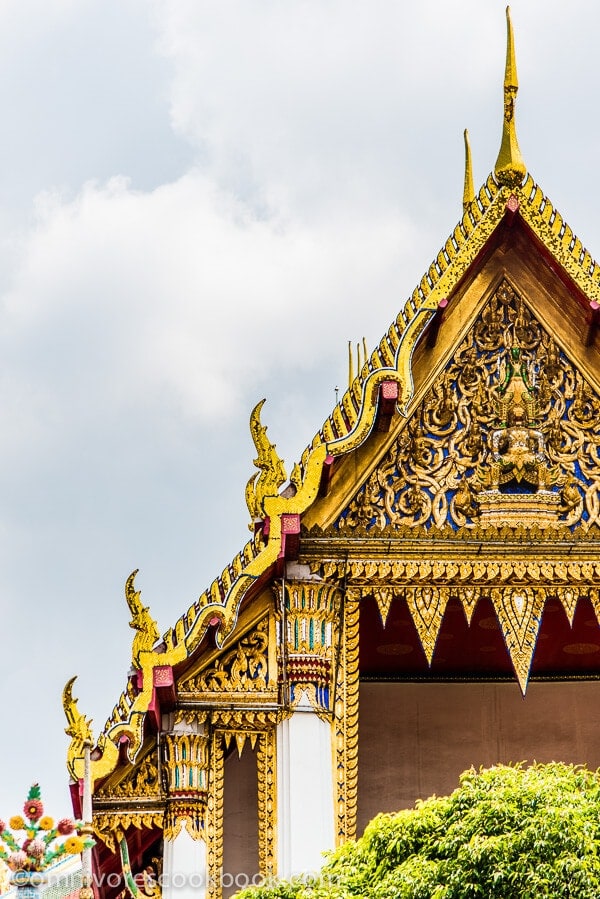 #5. Mark your destination on Google Maps beforehand, when using a taxi in a foreign city
I was scammed, multiple times. AGAIN.
We were trying to go get lunch nearby and got into a taxi (after we were scammed and believed the Grand Palace was closed).
I had done the research and chose the restaurant beforehand. I had checked its hours and marked the location on Google Maps.
When I showed the address to the driver, he said he didn't know the place. He made a phone call and told me it was closed (didn't realize it was a trick). He even showed me he dialed the right number and that nobody picked up the call.
I believed him. He was very friendly and suggested that he could drop us at the hotel if we wanted lunch. I told him no (the hotel was quite far away) and we just wanted to grab a quick lunch and go back to sightseeing.
He promised us that he'd drop us at a great restaurant he knows. I believed him again.
After 30 minutes driving and waiting (traffic was super bad), I started to realize something was off. I told him to just drop us at a nearby restaurant and said that we needed to get out of the car. He said we'd be there soon. After another five minutes' driving. He finally pulled over at a very shabby looking and dark Chinese restaurant, with nobody inside. I checked my map and found out we were in the middle of nowhere.
We ended up walking 20 minutes in the sun (35 degrees C, 95 F) in the middle of the day until we found a coffee chain. We had crappy sandwiches instead of enjoying local food.
There is more.
When we finished lunch and called another taxi to go back to the sightseeing spot (still no subway nearby), and we were scammed again.
After 15 minutes of driving, I started to realized that the view was unfamiliar, so I checked the phone. The map showed that we were going the opposite direction of our destination. I was furious. Because of the bad traffic, we ended up spending 40 more minutes to get back on the right track.
Lesson learned. I will remember to check Google Maps every time I get a cab in a new city.
See? Even when you do your homework and make a plan, things always happen to change it.
#6. Only go to a back-alley restaurant if it is packed with people
Everyone knows this, but it's worth mentioning again. Even though we have Yelp, Google, and TripAdvisor, they don't guarantee we can find the best local restaurants. Because local people don't necessarily use those services.
When looking for a local restaurant on Koh Samui, I used the typical method that had worked like magic every time.
Walk past the main street
Find a place that is packed with people; the majority of them should be local
Make sure the place does not have any "touristy" pictures hanging outside
See that the menu is simple and isn't translated into four languages
80% of the food on the menu should be unfamiliar.
We had some best seafood ever at a cheap price.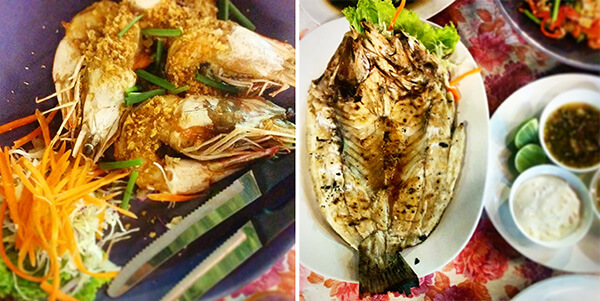 #7. Google Maps comes in handy when you need to find a restaurant near your hotel
It doesn't contain as much information as Yelp, but it's surprisingly helpful when you're trying to find a restaurant nearby. The comments on Google are almost always fewer than on TripAdvisor, which means, if 20 comments say it's a good place, it's probably worth visiting. Plus, you don't need wifi (you can access the map with GPS) to get directions if you have marked the spot at the hotel and cached a map of the local area.
As a foodie myself, I schedule time and make trips to restaurants that are worth the time and effort. However, when I travel with my mom, I want her to travel comfortably, which means we find a nice place to eat as soon as we're hungry, instead of spending an hour in transit (and another 30 minutes to get lost) to find THE hidden place to have some food.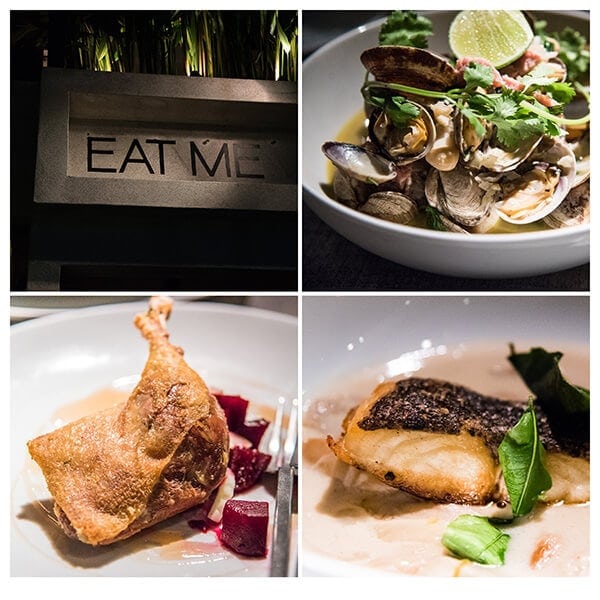 We found a fusion restaurant only 10 minutes from our hotel – Eat Me. It was opened by a chef from NYC. We had some of the best food made with local ingredients – mixed clams with nam sausage and coriander lime broth; line-caught Japanese black cod served with spicy coconut cream and oyster mushrooms; and crispy duck confit served with roasted beets, fennel, and banyuls gastrique.
I still feel super hungry whenever I see these food pics!
#8. To take better travel pictures, quickly walk past the busiest spots of any sightseeing place
You'll be so surprised at how few people there are once you pass the major site within the most well-known touristy spot. We went to Wat Pho around 10 am and you can imagine how packed it was near the golden Buddha. It was impossible to get any good pictures. Plus it's just plain annoying to be around so many people.
But if you walk a bit further to go to the other end of the temple, there are 20 times less people walking around. You can even get some panoramic photos without any people at all.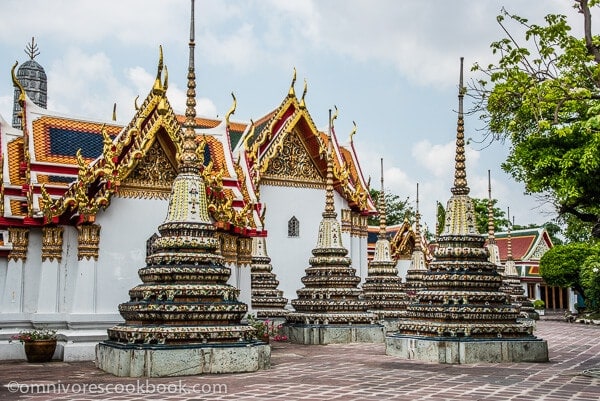 #9. To take better travel pictures, find LESS famous and significant objects to shoot
For example, do not ever shoot the golden Buddha at the Wat Pho. Or never shoot the main palace at Grand Palace.
OK, you can take a picture to prove you were there and even post it on Facebook.
But if you want to show at least something new and creative, find some other objects instead of things you see on postcards. The fact that something is on a postcard means the spot has been shot to death and you probably won't find anything new there (it's not impossible, but really difficult).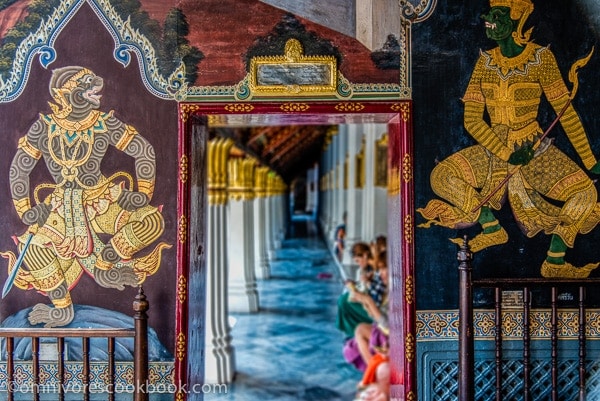 #10 To take better travel pictures – shoot food, details, vibrant colors, and people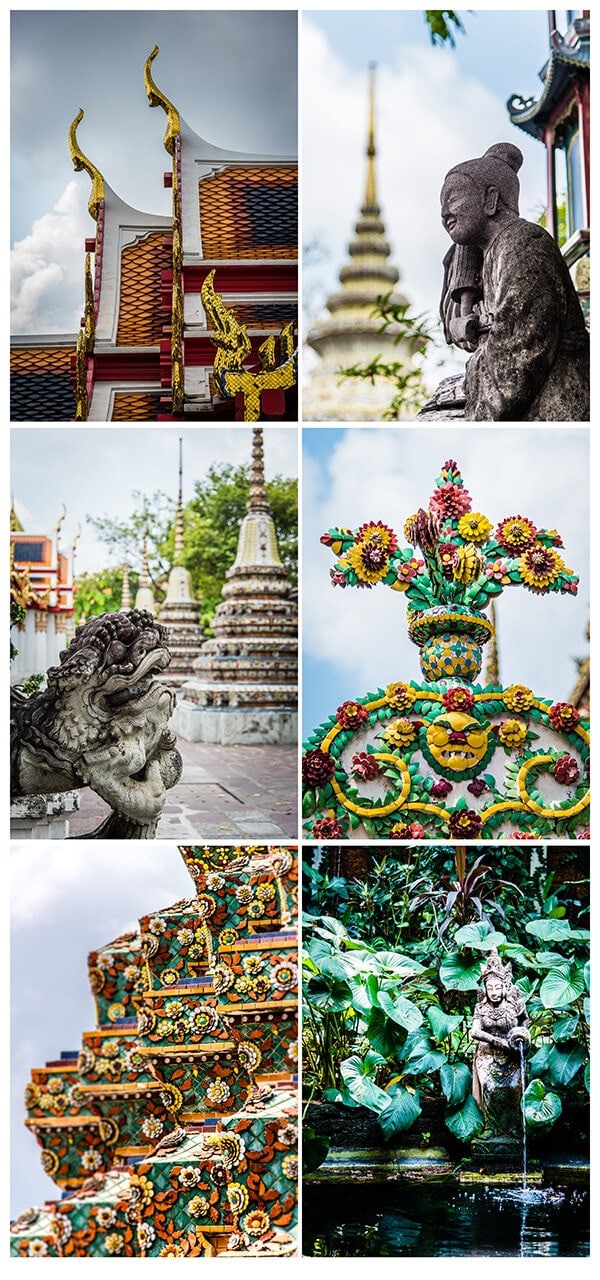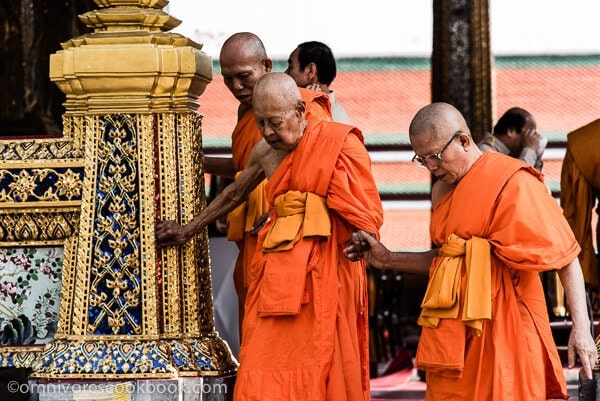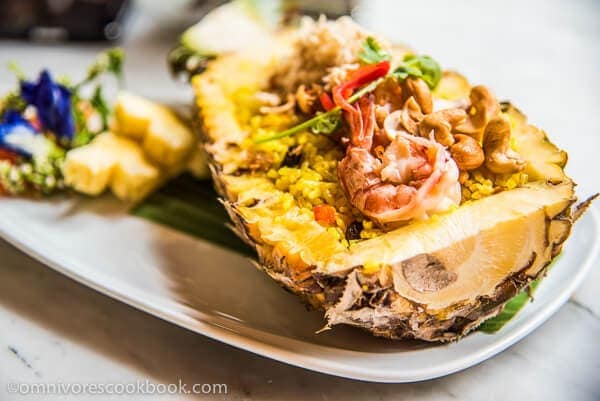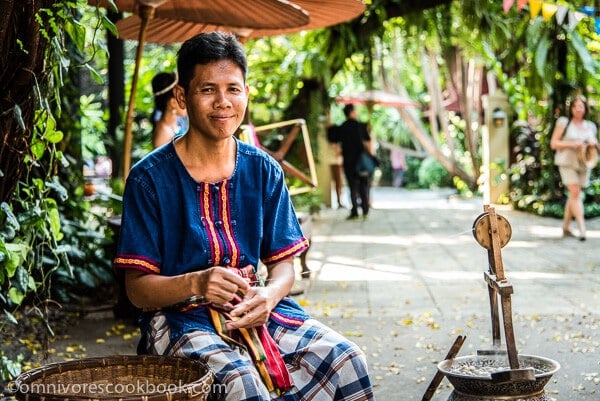 Oh wait, I have one more tip for you!
Bonus tip #11. Get your photos off the camera and edit them within a week after the trip ends
Otherwise you will go through them again and again without editing them in the next few weeks. And then you'll forget about the photos and never look at them for the next 10 months. And whenever a friend or family member asks about your trip, you will bitterly smile and tell them you'll show them the pictures once you finish editing, but you know you won't.
I followed my own advice this time. That's why you're reading about my Thailand trip right now, but you'll never read about my trip to Greece, which I took 5 months ago.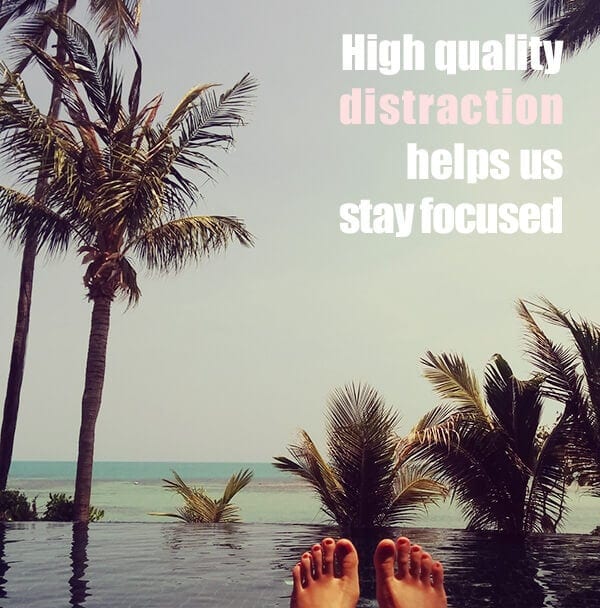 So how was my trip to Thailand, you ask.
I enjoyed every minute of it.
There were some small troubles. But they were nothing compared to the things I gained during the trip. I'm glad I made this trip, even though it was a last minute decision and I didn't do enough preparation.
My mom was very happy with the trip, too (thank God!).
I was happy to spend some time with her. And I have felt really recharged and ready for work since returning to Beijing.
My biggest lesson learned during this trip – high quality distraction is the best way to help us stay focused.
*The End*