Hello! Thomas here again.
Many times throughout my life I've traveled to experience the thrill of something new. I practically remained in the US until I finished high school, but quickly discovered that fascinating, amazing things existed beyond my home country's borders. In the years that followed, I did whatever I could to get out and explore. I spend half a year in the middle of college working in Greece and Germany. I took "spring" break trips to Iceland, Wales, and Quebec (I saw a lot of snow on my spring breaks). After college I moved to China, where I'd live for three years (meeting Maggie along the way!), using Beijing as my springboard for travel around China and Asia.
My adventures in unknown lands involved exploring China with my now-fiancee, visiting four new countries in three days in central Europe, wandering through Myanmar on my own, and making a romantic rendezvous in Istanbul. I had gotten quite accustomed to always focusing on where I hadn't been. I would look at a globe and think "I've been to less than 1% of that".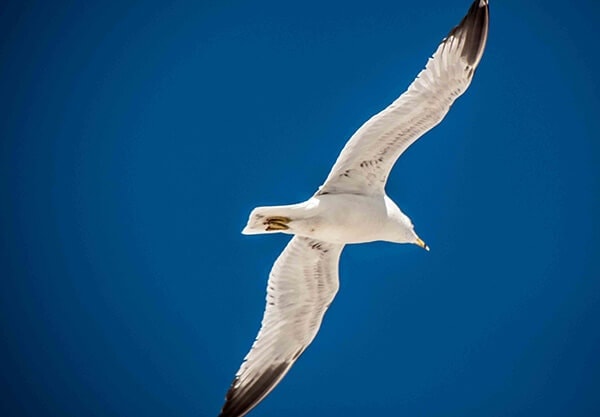 Earlier this month, I took another trip, this time to somewhere I'd been before, somewhere close to home, with people I'd met many times before. The activities of the trip were largely predictable. There were no real surprises.
And yet, it was a great trip, even by the standards of past vacations. I've learned that vacations like this are as important as the exciting, unpredictable ones. They help us reconnect to those close to us, to reconnect to our past, and to keep our bearings in a quickly changing world. They give us stability and help us stay sane.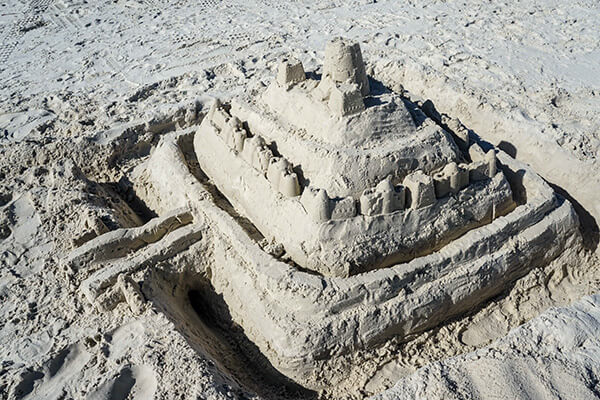 Rewind a bit to my childhood, in which I spent countless hours at local ponds, intending to catch fish, but mostly losing lures and getting my line tangled. While I occasionally caught a fish, it was mostly an exercise in patience (and futility).
Now, to be able to spend a day of this trip with my dad and brothers on a boat not far from shore, reeling in a fish every few minutes, was fantastic. We fished in several spots throughout the morning and afternoon and brought home over 50 fish, mostly whiting, sheepshead, and black drum – all delicious tasting fish.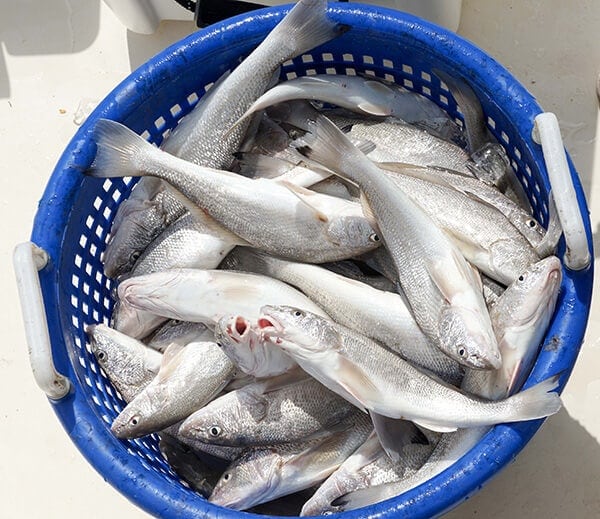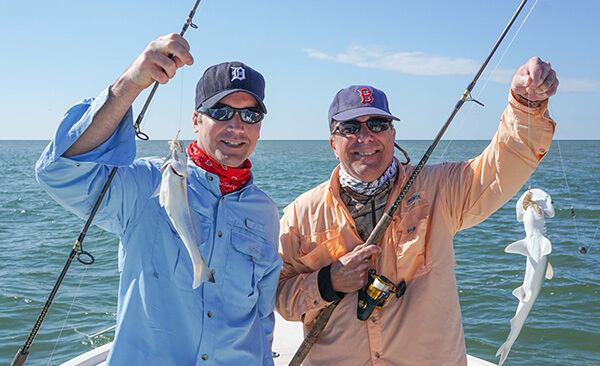 It's a stark contrast to my experience fishing as a kid. Maybe there's a metaphor buried in there. Maybe things just get better after you grow up.
I didn't get much in the way of fresh-caught home-cooked fish growing up, either. This year, and for the past few years, we've more than made up for that. The barrels of fish found their way into sandwiches, tacos, and frying batter.
Having my siblings around, some very tasty dishes have come together: beer batter fried fish on fresh homemade brioche buns with a corn black bean salsa; tacos of pan grilled fish with a lime cabbage slaw and chipotle remoulade; grilled fish filets on a fresh baguette with avocado and a squeeze of lemon. None of these was particularly fancy, but when you've got a family together, making simple, tasty meals with just-caught fish, there is no need for fancy.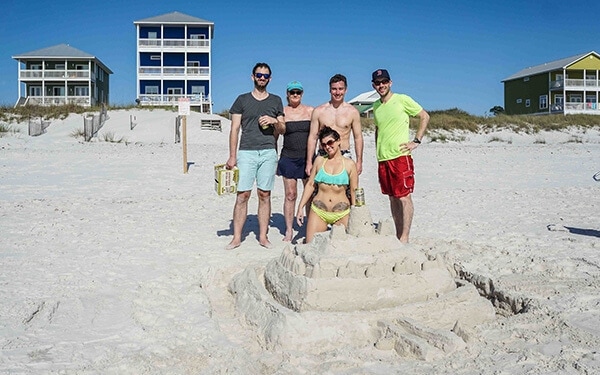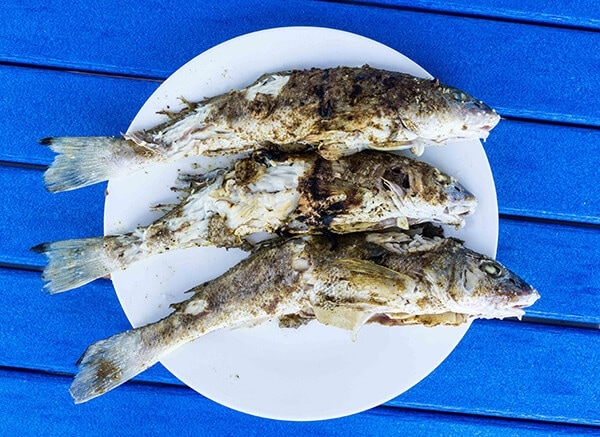 This year, the fish tacos were a welcome daily occurrence (which I owe to my sister and brother-in-law!). I also conducted a curried whole grilled fish experiment, which wasn't half bad. You'll see a recipe for a hybrid of those two ideas here, courtesy of Maggie.
Through this series of trips to this part of the country, I've had a chance to (re)discover local cuisine. The Gulf of Mexico has great shrimp and oysters, and Cajun cuisine makes excellent use of them. I would rank a proper shrimp po-boy up there with banh mi at the top of my list of Best Baguette Sandwiches.
Local oysters are also fantastic, if you're lucky enough to find them. Oysters at bars in the Apalachicola area, if they have any at all, are often "imported" from other regions, since there is an increasing shortage in the bay.

We were lucky enough. Hole In the Wall Seafood, an appropriately unimpressive-looking place with four tables and a bar, had managed to keep a decent supply of oysters despite the shortage. They even gave us free sample oysters to entice us to wait around for a table to open up.
Plump, juicy, slightly sweet, with the signature taste of the sea, yet not overwhelmingly salty, the free sample did what it was supposed to. Whether raw or baked in the shell with a crust of parmesan and garlic, these Apalachicola oysters, served not far from where they were harvested, were easily the best I've tried.
I hope local officials and businesses can find a way to revive the oyster population and associated industry; it would be a shame to see such a great thing disappear completely.
Delicious seafood aside, there is something intrinsically attractive about the seaside, with the warm glow of the sun, the calming roar of waves, the fresh and refreshing air of the ocean breeze, and the waves of blue stretching out to the horizon. I suppose there is an evolutionary reason that humans find everything about this kind of place attractive; somewhere warm, with clean air and a sea full of food is an easy place to survive.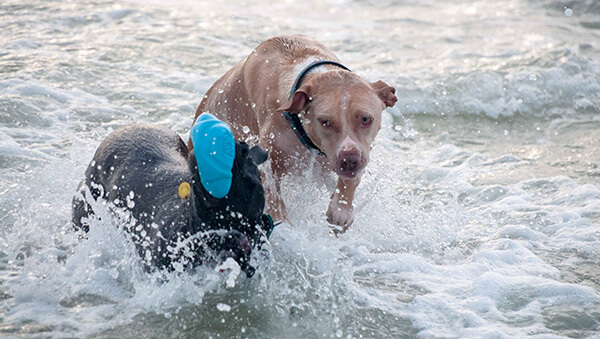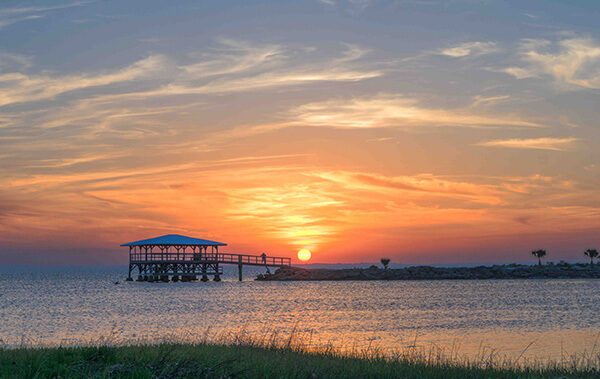 In such a place, with family, two fun-loving dogs, and simple and tasty food it's extremely easy to have a great time.