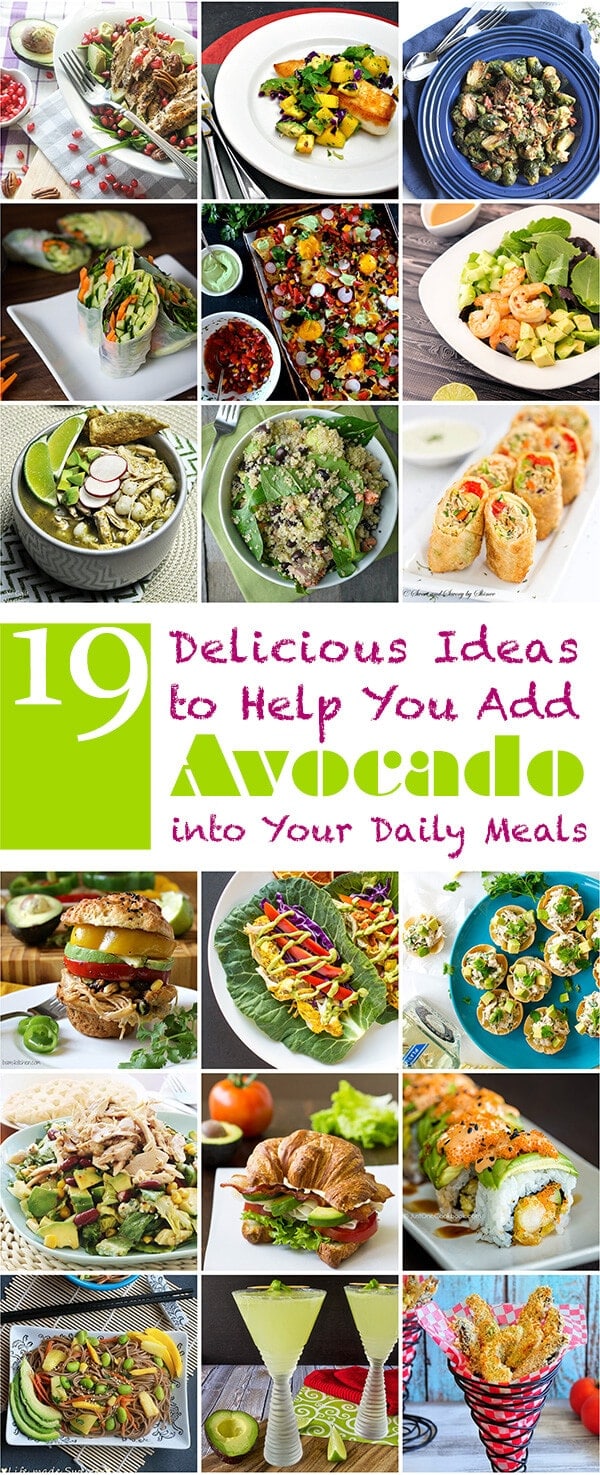 Saint Patrick's Day is next Monday! Have you already found something green to cook? OK, it might seem a bit bit funny for me to talk about Saint Patrick's Day, because we don't even have a tiny bit of connection to this holiday here in China. However, as a foodie myself, I love to find any excuse to celebrate life (a.k.a. eat something nice) and spend time with with family and friends (i.e. have a party, open a bottle of wine).
The collection here is not strictly of green food, but of delicious dishes made from something green. Yep, our superstar today is avocado! It's such a magical fruit that it makes any dish better simply by its addition (just like a sunny side up egg). Needless to say, it's also healthy and full of nutrition.
Spoiler alert, you won't find any guac in this list! (For guac recipes, please go to Google and type in guacamole. You'll get a longer list there 😉  )
Ready for something creative? Here we go!
Appetizer
Add avocado to a roll
Chicken Avocado Egg Rolls | Sweet and Savory by Shinee
Vegetable Summer Rolls with Dipping Sauce | Hapa Nom Nom
Add avocado to tostadas
Spicy Little Muffin Tin Chicken Tostadas | RecipeTin Eats
Add avocado to nachos
Huevos Rancheros Nachos with Avocado Crema | the Woks of Life
Add avocado into soup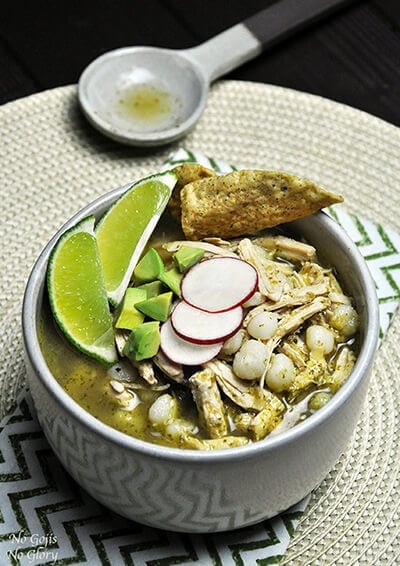 Chicken Pozole Verde with Roasted Jalapenos & Tomatillos | No Gojis No Glory
Fry it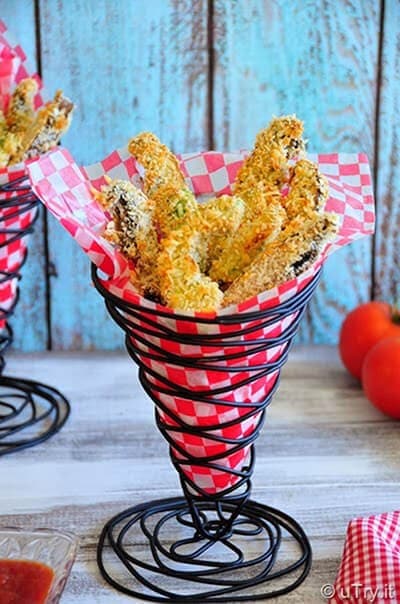 Portobello Mushroom and Avocado Oven Fries | U Try It
Salad
Add avocado to salad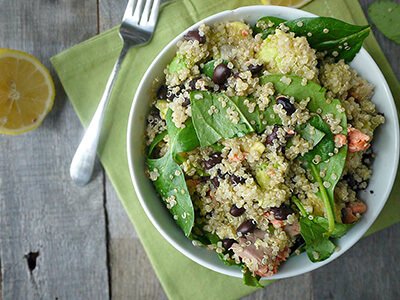 Salmon & Spinach Quinoa Salad | Healthy Recipe Ecstasy
Chicken Salad with Pomegranate, Avocado, and Pecans | Vitamin-Sunshine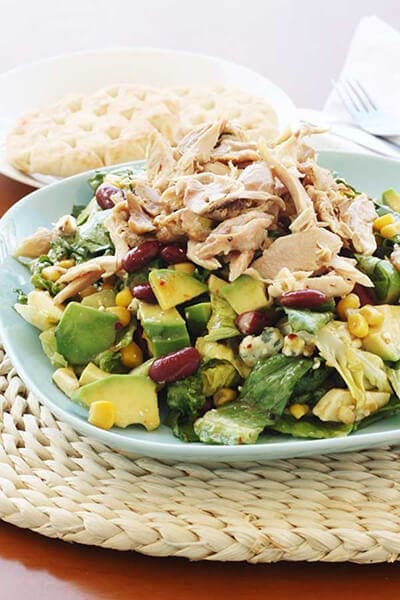 Mango Chicken Salad with Avocado, Kidney Beans & Blue Cheese | Scrummy Lane
Shrimp Salad with Garlic Miso Dressing | The Missing Lokness
Main
Add avocado to sauce
Slow Cooker Curried Chicken Tacos with Avocado Crema | Healthy Nibbles and Bits
Add avocado to a sandwich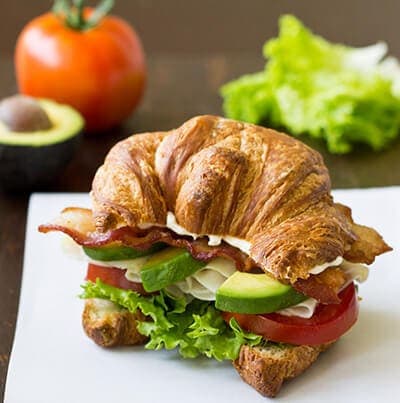 Turkey Avocado BLT Croissant Sandwich | Culinary Hill
Add avocado to sushi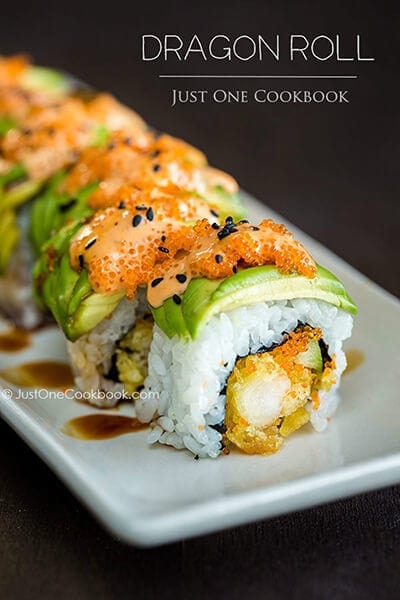 Dragon Roll | Just One Cookbook
Add avocado to noodles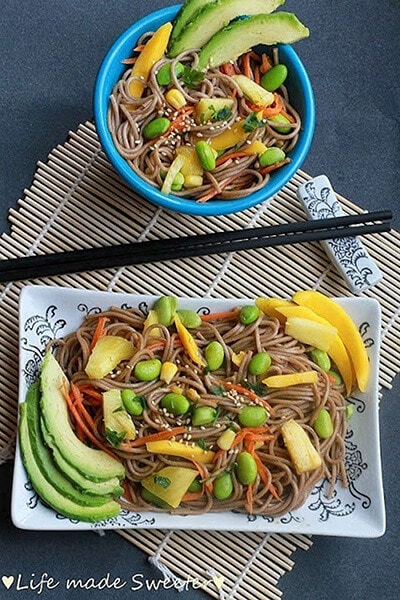 Soba Noodle Salad with Mango, Edamame, Pineapple & Avocado | Life Made Sweeter
Top avocado to fish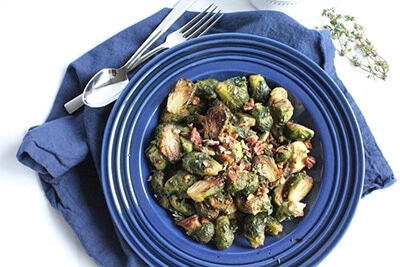 Roasted Brussels Sprouts with Toasted Pecans and Avocado | Hip Foodie Mom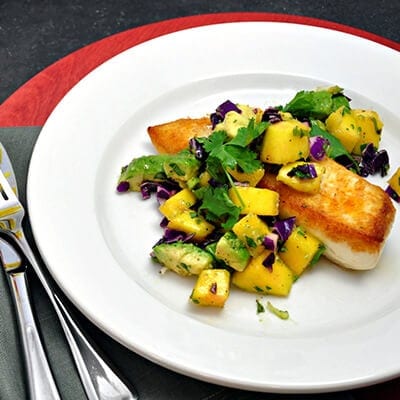 Pan seared halibut with Mango-Avocado Salsa | Pinch and Swirl
Drink
Add avocado to booze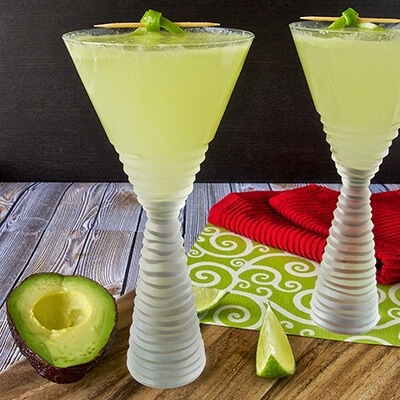 Avocado Martini | Culinary Ginger
Add avocado into a smoothie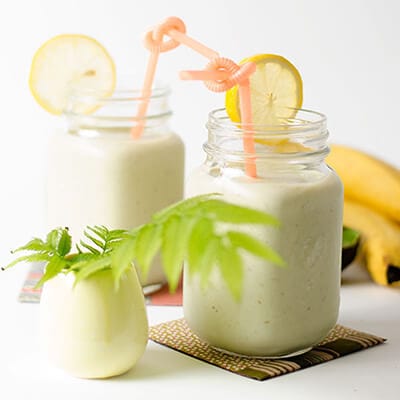 Three-Ingredient Avocado Smoothie | Omnivore's Cookbook