After almost 10 months of blogging, I officially announce that I am changing my posting schedule to 2 posts per week, instead of 3.
It has been a super busy week both at work and outside of work, so busy that I didn't even have time to log into my blog account for 5 days. But it turns out, instead of feeling guilty, I found I enjoy this new pace of work and blogging. I have been working on the blog like crazy over the past 2 months, trying to build up an audience in a short amount of time, which resulted in a total burn out. This reality has taught me the lesson that blogging is a long-term commitment, which needs time and persistence. Rushing won't work at all.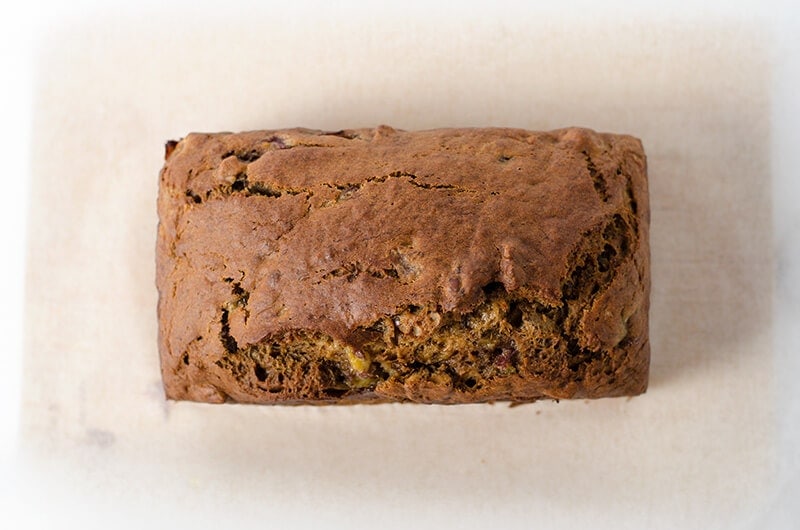 This week, instead of bringing my Nikon and taking tons of pictures of every dish I had in the restaurant, I enjoyed the food without thinking about what to write about on my blog. I really liked the way it felt and decided I should do more.
There's a Chinese saying that "going too far is as bad as not going far enough". It is definitely the truth. This long and busy working week gave me a break from blogging and got me to reconsider my work-blog balance. I will take it easy on the number of posts and see how it goes in the coming months.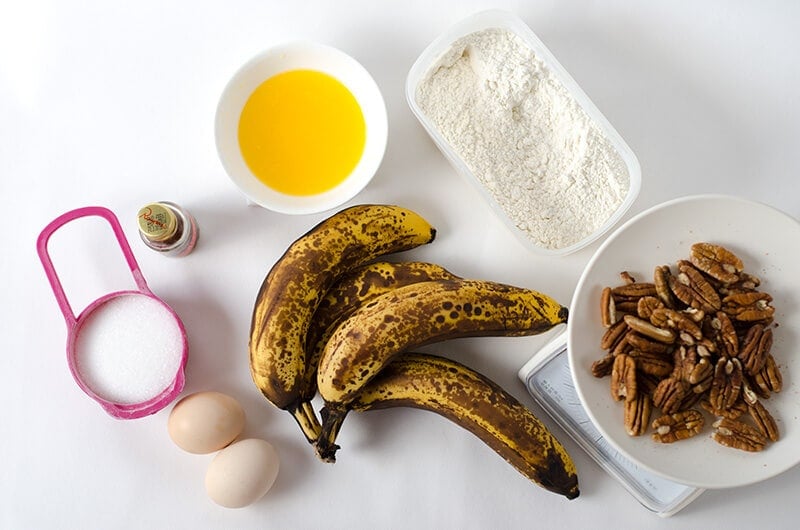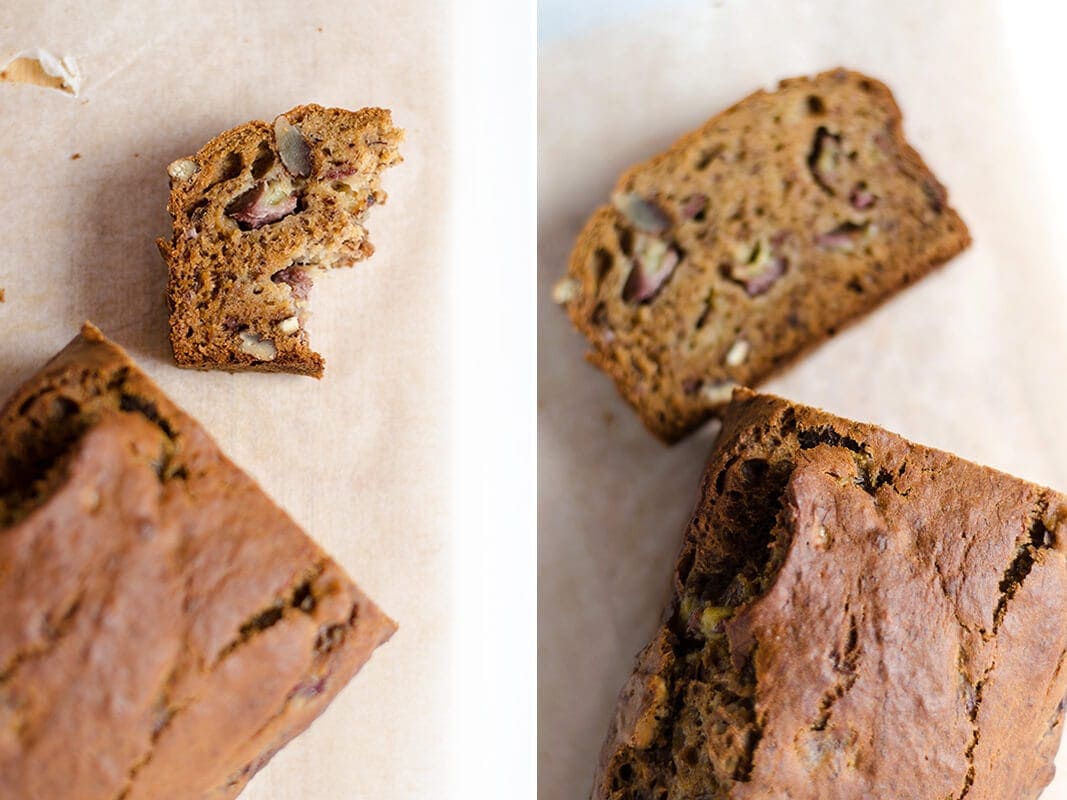 I haven't been cooking for days and this banana bread was cooked last weekend. I'm a total beginner when it comes to baking, so I won't write a long set of instructions post to pretend I'm good at it. Truth is, this is the 3rd time I ever baked bread and my first time baking banana bread.
I did some research online and found the banana bread recipes from Simply recipe and Food Network very helpful, so I combined the 2 recipes into this one. I didn't make any big changes but I reduced the sugar into 1/3 of the original amount. The low sugar banana bread turned out just as tasty and moist, with a fluffy texture, a nice fragrance of banana and pecan, and a crispy surface.
I hope you enjoy this slightly healthier version of banana bread and have a nice week ahead! 🙂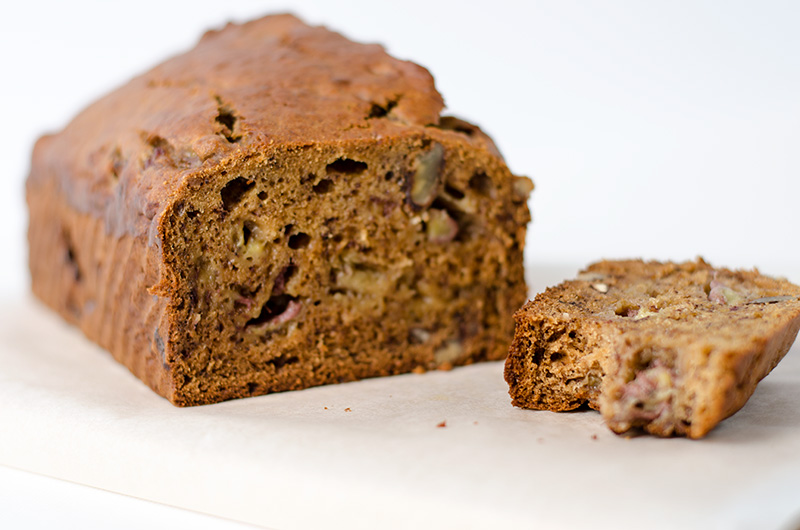 Want to Know More?
Receive our 5-Day Chinese Cooking Crash Course & Recipe Updates! Subscribe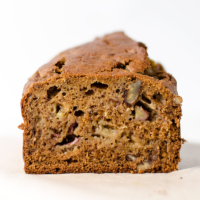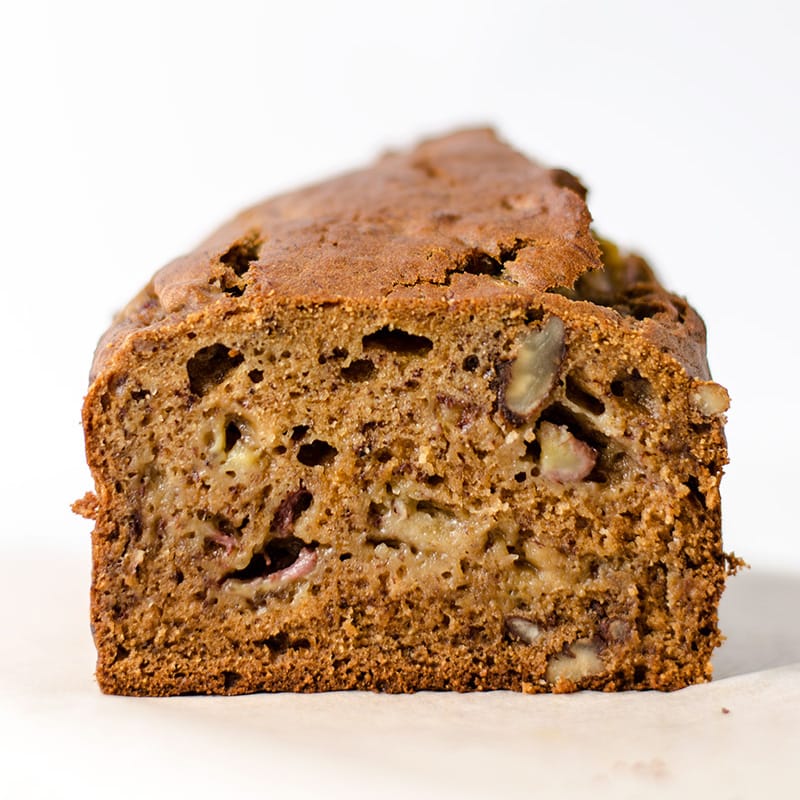 Low Sugar Banana Bread
Ingredients
4

bananas

, very ripe

1/3

cup (70 grams)

butter

, melted

1/3

cup (80 grams)

sugar

2

eggs

1

teaspoon

vanilla extract

1

and 1/2 cups (240 grams)

all-purpose flour

1/4

teaspoon

salt

1

teaspoon

baking soda

60

grams

pecans

, chopped
Instructions
Preheat oven to 175 degrees C (340 F).

In a bowl, use a fork to break 2 bananas into smaller chunks, set aside.

In another big bowl, add the other 2 bananas, coarsely chopped, add sugar, and mix with a mixer for about 5 minutes, until everything is blended smoothly.

Add melted butter, eggs and vanilla extract, mix with mixer for another 5 minutes.

Add flour, salt and baking soda, using spatula to mix until flour is fully incorporated.

Fold in pecans and stir several times.

Add the smashed bananas from step 2, slightly mix everything.

Grease a loaf pan with butter. Pour the batter into loaf pan, and bake for around 1 hour 5 minutes. Rotate the bread halfway through the cooking period, to make sure both sides are evenly baked. The bread is ready when the surface turns golden brown, and a chopstick inserted into the bread comes clean.

Let the bread cool for 10 to 15 minutes, then move it onto a cooling rack to cool completely before slicing.
Nutrition
Serving:
85
g
,
Calories:
221
kcal
,
Carbohydrates:
31.7
g
,
Protein:
4
g
,
Fat:
9.2
g
,
Saturated Fat:
3.6
g
,
Cholesterol:
40
mg
,
Sodium:
199
mg
,
Potassium:
195
mg
,
Fiber:
2.2
g
,
Sugar:
11.7
g
,
Vitamin A:
4
IU
,
Vitamin C:
6
mg
,
Calcium:
2
mg
,
Iron:
7
mg
More recipes you might like:
Cranberry Coconut Flour Muffins