Earlier this month I traveled to New York to attend a two-day food photography workshop hosted by Rachel Korinek from Two Loves Studio, Aysegul Sanford from Foolproof Living, and Bea Lubas. The workshop took place at Neighborhood Studio, a beautiful space located in Brooklyn and run by Hetty McKinnon and Jodi Moreno.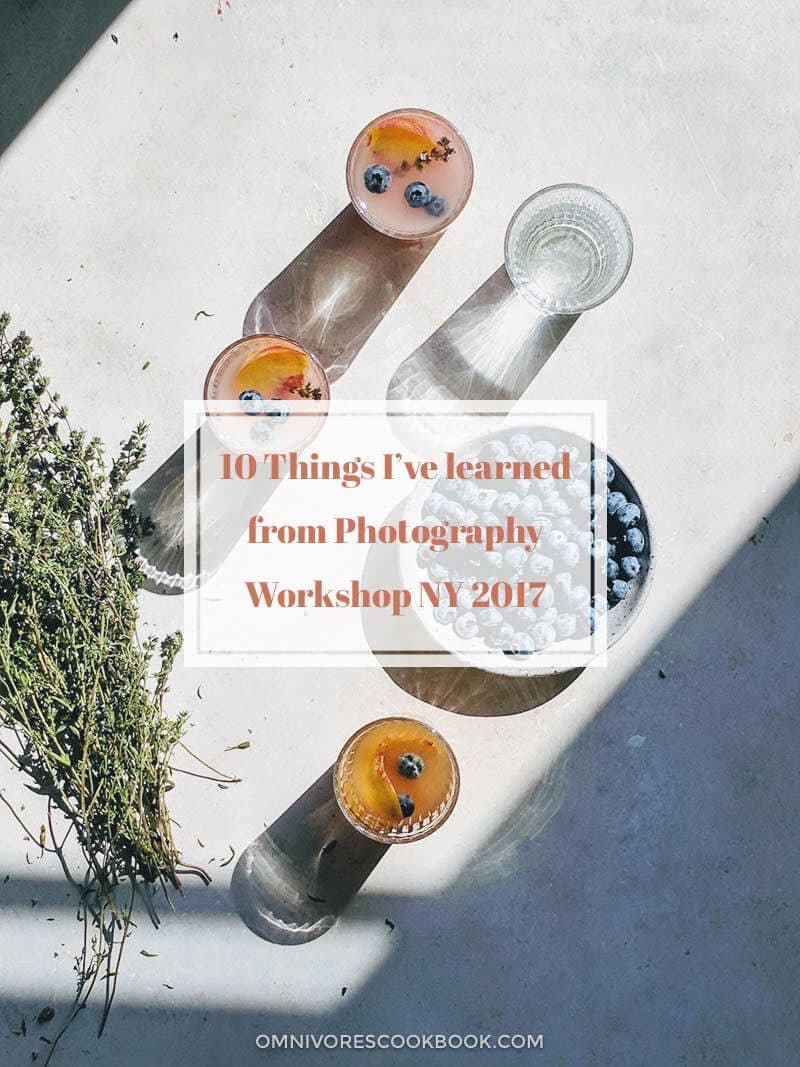 During the workshop, we talked about composition and the food photography process, mingled with many talented photographers from all over the place, worked on food styling as a team, and enjoyed great food prepared by our hosts. Different from previous workshops I've been to, this time we dug deep into the mindset of an artist and discussed goal setting, business best practices, and our hopes and fears.
The schedule was intensive and the time went by in a blink. We shared so many great ideas and resources that I couldn't even write fast enough to jot down all the notes. I left New York inspired, recharged, and ready for my next project.
I rarely talk about photography on my blog because I don't think I'm qualified enough on the topic. However, today I do want to share a few things I learned during this workshop that I found extremely helpful.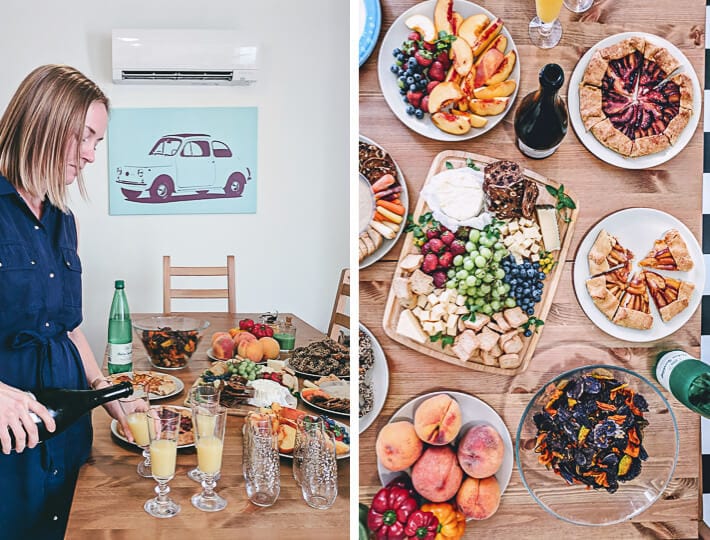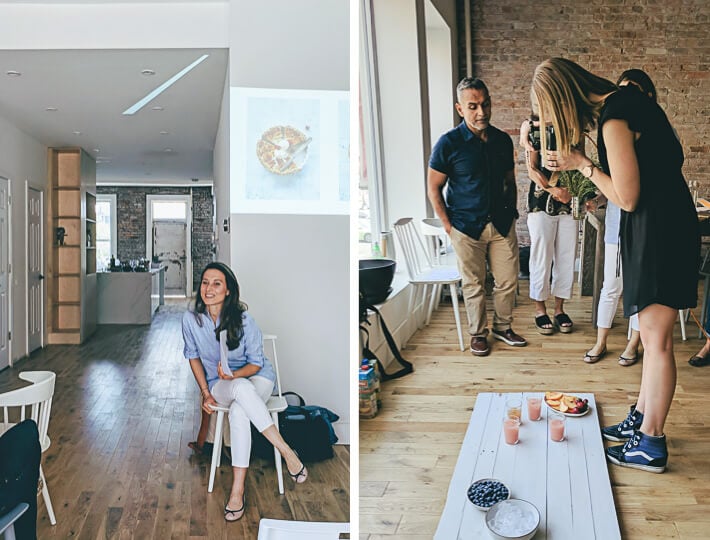 10 Things I learned from New York Photography Workshop
#1 Everyone experiences burnout.
I was so surprised to find out that I'm not the only one who experiences periodic depression and a lack of motivation to even get out of bed. I heard similar stories from people I admire. People who are so sunny and outgoing that you'd never imagine that they come across those dark moments, too.
You're not alone. Try to relax and do something fun. Or just lie in bed and watch TV all day without feeling guilty. You'll come back and feel strong again.
#2 Your work is better than you think.
Great artists are struggling to improve their craft every day. If you feel that your work does not live up to your expectations, you're on the right track.
I have serious confidence issues (I blame my Asian-style education and strict parenting). Most of the time I hate my work, namely my photos and writing. Or maybe I love them for a couple days before I think they suck. I used to believe it was a good thing to have doubt in myself, so it would push me to learn and grow. But my friend Rachel told me that I need to give myself credit. At the end of the day, I need to be proud of myself and talk to my clients with confidence in order to get paid.
I'm still working on it.
#3 Distinguish goals from actions.
Goals are abstract. You have no control over the outcome. What you can do is to make measurable, actionable plans and follow them through, which might lead you to achieve your goals. I found it super helpful to list short term goals (less than 3 months), and break them down into baby-step actions you can accomplish on a daily basis.
Next time you're depressed, or not happy with where you're at right now, or are overwhelmed with work, think about what you really want to achieve or accomplish. You'd be surprised to find out it is not always about the money or moving into a bigger house.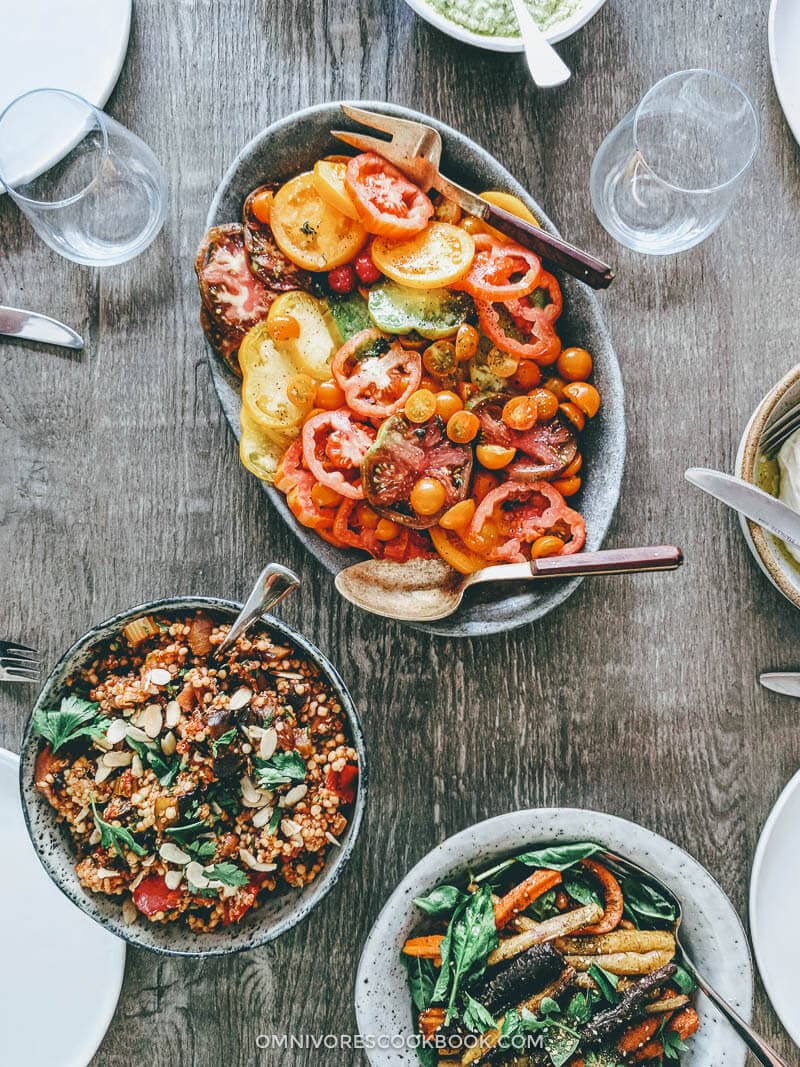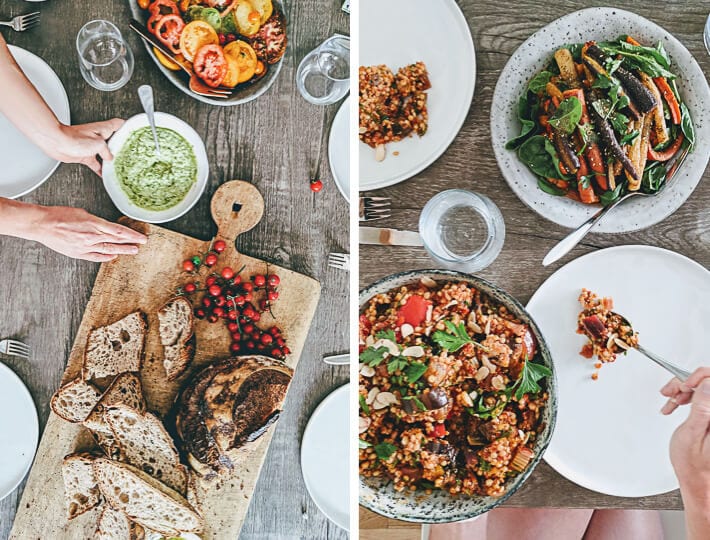 #4 Finding a personal style is a journey, not a destination.
I almost cried when I heard this sentence.
I've been struggling with finding my style (photography, writing, and recipe development) for a long time, and I still don't see the answer. I love all types of things, from many different artists. But sometimes I get lost in the sea of great work and cannot find my own path. This statement gives me permission to keep searching and evolving. Now I'm not troubled by the thought that I haven't found my style anymore.
#5 More on how to find your style.
When you learn from your favorite photos next time, try to look beyond the surface.
For example, there might be more to a photo, beyond the fact that it's dark and moody, or bright and airy. Or lit by soft natural light or bold artificial light.
Think deeper. Look at single elements and details. What moves you? Why do you like about the picture? Maybe, in a dark photo, it is the bright colorful fruit that makes you smile. Maybe what triggers you in a bright photo is the shadow that brings out the dimensions of the food. Maybe what you like in a commercial piece is the minimalist style that draws your eyes to the food. Write down all the details and try to recreate those details in your next photo shoot.
#6 Learn and practice your craft like a student, but run your service like a savvy business person.
"Maybe I should invest more to grow my Pinterest?"
"Should I post more frequently on Facebook?"
"Should I take this job knowing I'm underpaid?"
It's time to stop letting these things to distract you from achieving your greater goals. Write down your sources of income and the time and money you spend on them. Follow the 80/20 rule. Cut off things that require resources but do not deliver results. And invest more in projects that generate the bulk of your income, and more importantly, projects that bring you joy.
Stop guessing. Next time you're thinking about Pinterest, look at how much clients, traffic, and ad income it has brought or will bring you. And look at the money and time required. Make a decision based on that.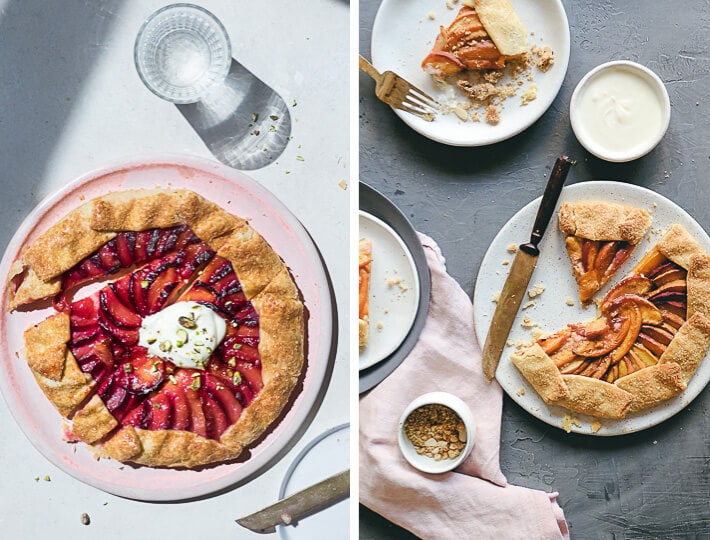 #7 Do reach out.
People are generally nice and they don't bite.
I told Rachel that I was too intimidated to reach out to her before the workshop. She laughed and replied, "I'm a normal human being and a nice person!" Suddenly my fear and worry sounded ridiculous.
Blogging is a lonely business. It does not have an environment that lets you mingle with people, share your thoughts, and ask questions. So you need to create the opportunities yourself. Most of the time you might think "How can I bother someone I don't know?" Or "She must be super busy and won't reply to my email." But, more often than not, you discover that people do reply and they are very friendly.
I'm writing this point down for myself because I'm still having trouble reaching out to people that I admire.
#8 Identify false fears and crush them.
We talked at great length about this during the workshop, and I could write two thousand words about this one. So I skipped it to save you some time… Just kidding. Please take fifteen high-quality minutes to watch this TED Talk called 100 days of rejection. (The beginning part cracks me up because it's so Asian and totally resonates with me!)
#9 On travel and workshops.
If time and budget allow, travel somewhere else, attend workshops and conferences, and connect with people you admire. Heck, if you do not have the time or budget, find a way to make it happen. I've been to numerous events related to writing, photography, and blogging. And I always learn something new that will potentially grow my business and connect me with new friends. If you need to change up your daily routine and get inspired, look for events that interest you and participate in them without hesitation.
#10 On craft.
Always pursue what excites you the most, strive to grow, share your work with the rest of the world, and be patient. Good things will happen eventually.
For years I thought I'd been working so hard and I still hadn't seen any results. I'm glad that I didn't give up. It turned out that the me-two-years-ago was not prepared to do much of the work I'm doing now.  "Fake it until you make it" is absolutely true, but only to a degree. Sometimes you need a bit of luck. But you'll find that you get lucky more frequently when you spend more time working on your craft.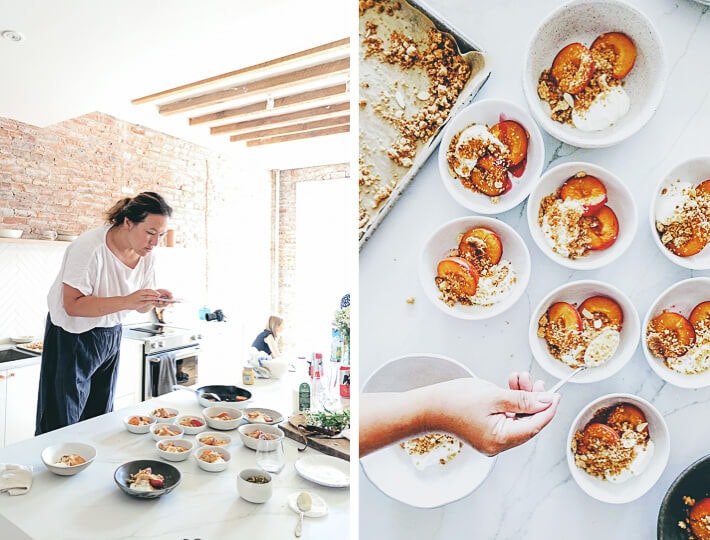 Lastly…
I hope you enjoyed reading this and take a few things away from this post. The truth is, I'm also writing these down to remind myself.
I want to thank our amazing teachers and hosts again, who made this workshop an excellent experience. Below are their Instagram handles. Follow them, learn from their work, and keep updated on future events.
You could read more about this photography workshop in Rachel's post.
Did I cover some points that you found useful in this post? Leave a comment below to share your thoughts. I believe others can learn from your experience, as well 🙂