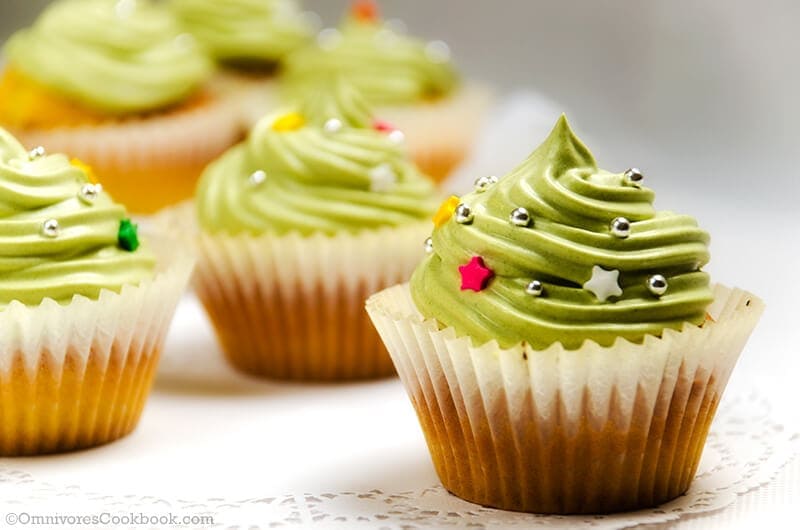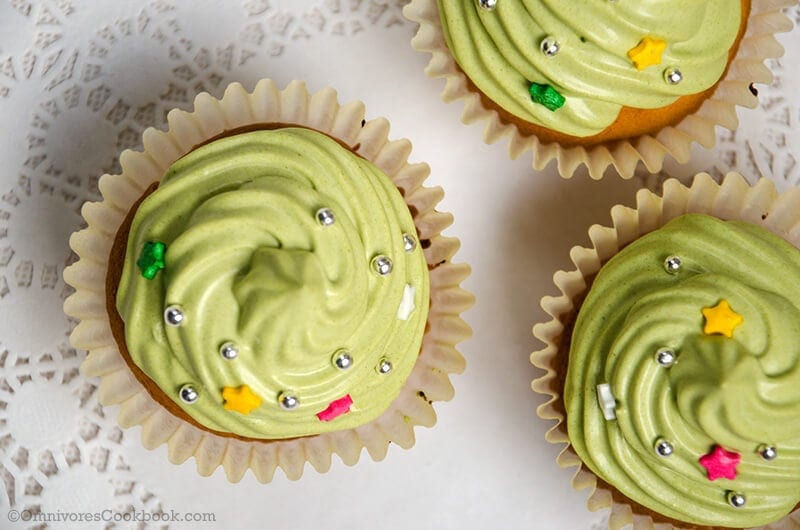 How about some Christmas tree cupcakes for the holiday season? I just found this Super Easy Cupcake of christmas Tree recipe and I cannot wait to try out, because the decoration is so cute and perfect for this time of year.
At first glance, this recipe looks quite plain and easy, but the result turned out surprisingly nice. The texture of cupcake is fluffy and the surface is crunchy. The Motcha powder (green tea powder) doesn't just look nice and really like a Christmas tree, its bitterness blended well into the cream and gives the sweet cupcake depth of flavor. I ate 3 out of 6 right after the picture shooting is done.
The portion of this recipe is quite small, only for 6 regular size cupcakes. I highly recommend to double the ingredients to make 12 cupcakes, if you have more than 4 people for the party. The cupcakes taste the best right after baking, while it's very moist and the surface is very crunchy. Bon Appétit!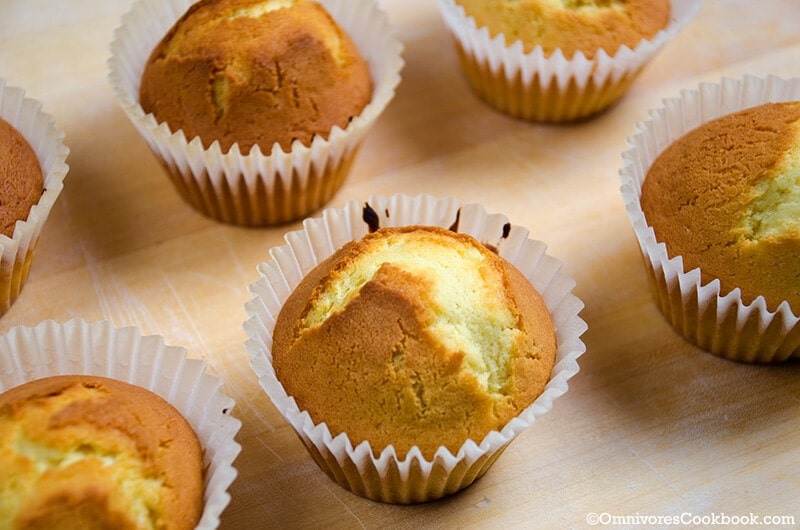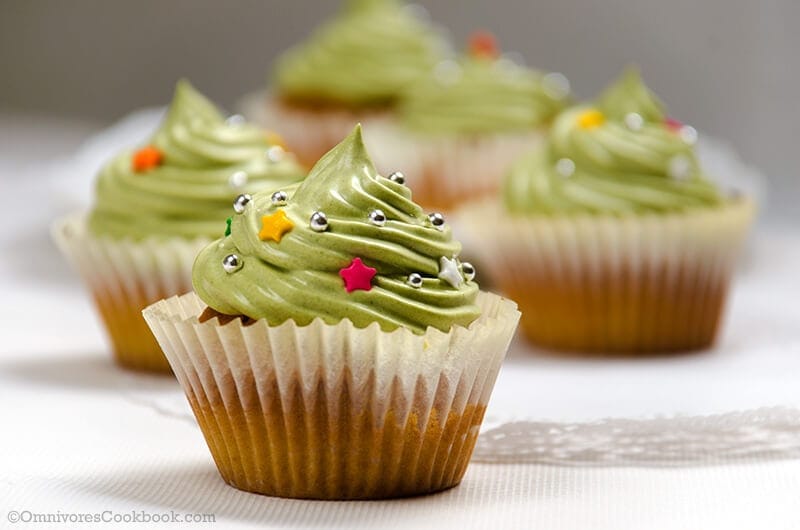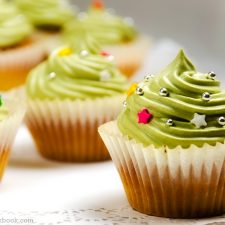 Christmas Tree Cupcake
This recipe could generate 6 normal size, or 12 mini cupcakes
Print
Pin
Rate
Ingredients
For cupcake
40

grams

1.4 ounces butter, room temperature

60

grams

2.1 ounces white sugar

1

medium size egg

room temperature

1/8

teaspoon

salt

50

milliliter

1.7 ounces milk, room temperature

90

grams

3.2 ounces all-purpose flour

1

teaspoon

slightly less baking powder
For frosting
30

grams

1 ounce confectioner sugar

2

teaspoons

matcha

green tea powder

200

milliliter

chilled heavy cream

dragées balls for decoration
Instructions
For cupcake
Preheat oven to 170 degrees C (340F). Line cupcake pan with liners.

Place butter and sugar in a large bowl, mix with electronic mixer under low speed until sugar is well integrated. Add in egg and salt, mix well, add milk, keep mixing until everything is blended. Add flour and baking powder in a separate bowl, and mix well with a fork. Add flour mixture into the batter by 3 times, 1/3 at a time, keep mixing until cooperate. The final batter should be quite thick and cannot come off if coated a spoon. Add batter into cupcake pan till half way. Bake in middle rack for about 20 minutes, till the top of cupcake turns golden brown. If you put in a toothpick inside of cupcake, it should come out clear. Take cupcakes out of pan to chill.
For frosting
Add sugar and matcha powder into a medium size bowl, slowly add in heavy cream and whip under low speed. After cream is getting thicker, turn to medium speed till cream is thick and could coat a spoon.

Decorate cupcakes with motcha frosting and dragées balls. Serve the same day or store in a air tight container and fridge up to 2 days.