I'm partnering with Ten Speed Press to giveaway one copy of All Under Heaven – Recipes from the 35 Cuisines of China by Carolyn Phillips.
All Under Heaven is a well researched cookbook that contains 300 authentic Chinese recipes, beautiful illustrations by the author, personal stories of life in Taiwan, and the history of Chinese cuisine. The book focuses on 5 regions in China, introducing the signature recipes of each region.
The North & Manchurian Northwest
The Yangtze River & its Environs
The Coastal Southeast
The Central Highlands
The Arid Lands
It is the first cookbook in English to cover all 35 cuisines of China, and I'd say Carolyn did an amazing job. As a northerner myself, I was so delighted to find many dishes in the book I've eaten growing up, written in an authentic way. I've tried a few recipes from the book with great success, and shared my cooking experience of scallion pancakes in another post.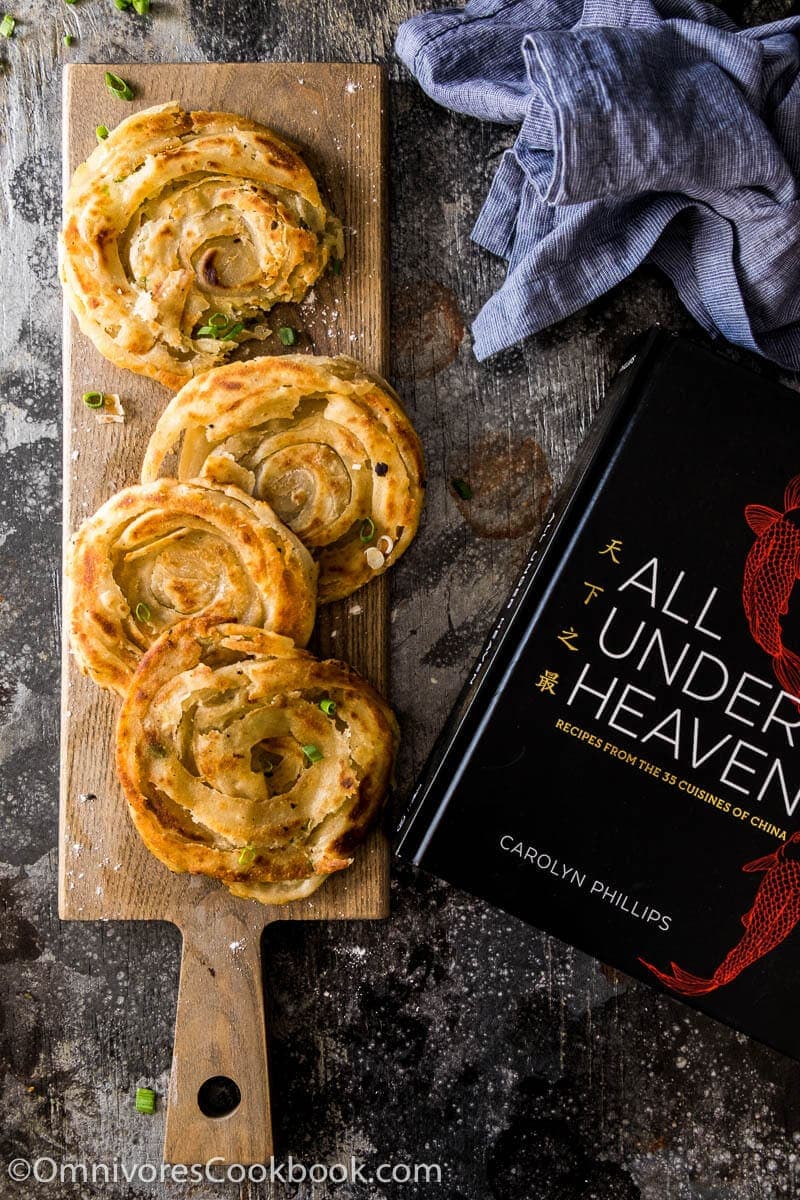 If you're into real Chinese food, this is a must-have on your bookshelf. The book contains the bulk of Chinese cooking fundamentals, such as basic sauces, mooncake fillings, pickles, and more. If you're new to Chinese food, cooking with this book will be a fun and challenging task with rewarding results.
This book piqued my desire to follow the Julie & Julia style – cook every single recipe in the book and blog about it. I believe the outcome of cooking through this book will be no less than graduating from a Chinese culinary school.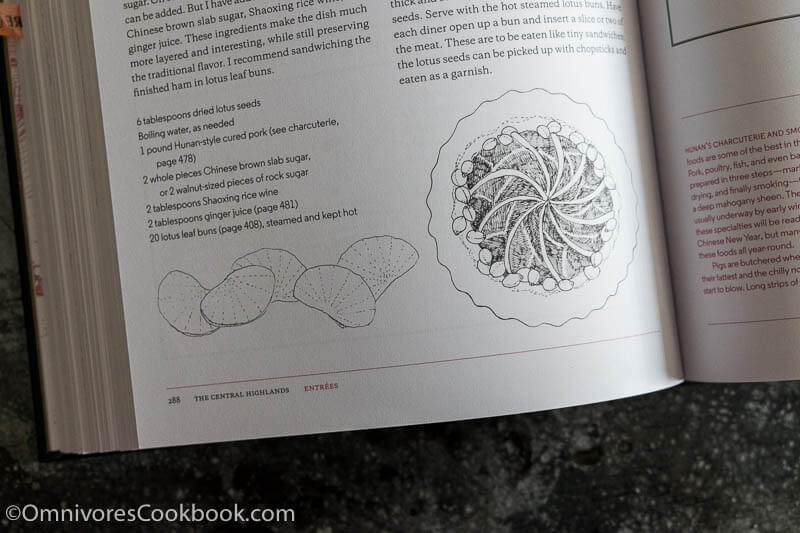 Giveaway Rules:
This giveaway will be open from September 30th and will close on October 12 at 11:59 pm CST.
This giveaway is open to everyone.
One winner will be selected via Random.org and contacted via email so please include a valid email address in the email address entry box (Your email address won't appear on the website).
The winner is required to respond within 48 hours to claim the prize.
How To Enter:
Required:
Ticket 1: Subscribe to Omnivore's Cookbook Newsletter and comment on this post.
Bonus Entries:
Ticket 2 : Follow Carolyn Phillips on Instagram and comment on this post.
Ticket 3: Follow Omnivore's Cookbook Instagram and comment on this post.
You will have a total of three tickets for a chance to win this amazing prize.
And the winner is:
Christine! Congratulations for winning the giveaway 🙂