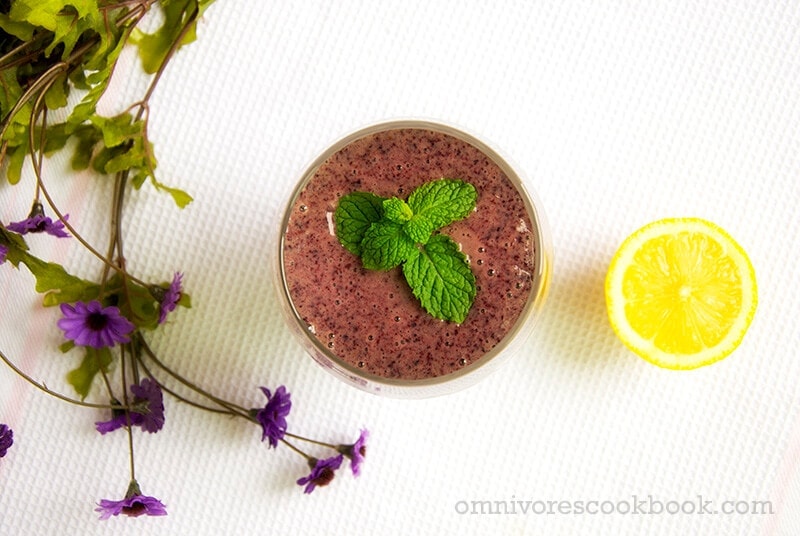 The blueberry banana smoothie is one of my favorite post-run drinks. It contains only 177 calories per serving and can be ready in under 5 minutes. It's high in vitamins B and C, dietary fiber, and manganese. It contains a good amount of carbohydrates, sugar, and protein, all of which can help you recover after a long run.
The secret of the recipe is to add a raw egg into the smoothie. It gives the drink a silky texture, as well as a bit of protein. Although consuming raw egg involves a risk of Salmonella infection, the risk is as low as 0.003%. To lower the risk of infection, select free-range or organic eggs, store the eggs in the fridge, consume them while they are fresh, and thoroughly wash the outside of each egg before using.
This recipe is also a great way to get use up over-ripe bananas. For other ways to store or consume over-ripe bananas, check out my low-sugar banana bread recipe and the three-ingredient avocado smoothie.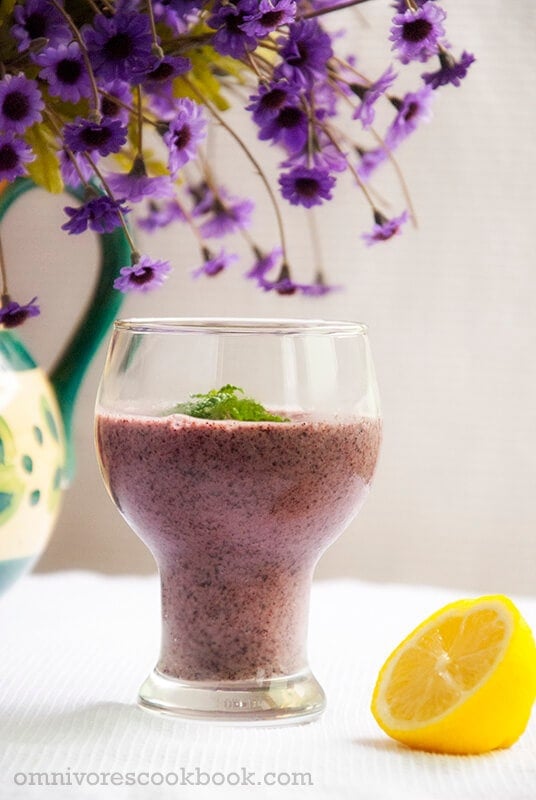 Blueberry Banana Smoothie Recipe
Author:
Omnivore's Cookbook
Ingredients
2 large (or 3 small) very ripe bananas
1 cup frozen blueberries
2 tablespoons lemon juice
1 small fresh raw egg
Instructions
Chop banana into 3-4 pieces and add into food processor with the rest of the ingredients. Process until smooth. Serve immediately.
The nutrition facts are calculated based on 1 of the 2 servings generated by this recipe.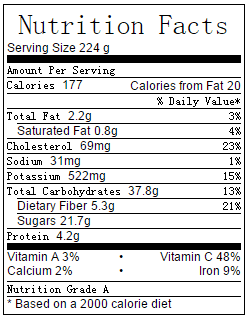 The post was updated on 20 November 2014.