This post contains some of my best photos of mosques and palaces during a ten-day trip to Istanbul.
The first time I set foot in a mosque, which was the Blue Mosque two years ago, I was stunned by the extremely beautiful colors and patterns of the interior, and the magnificence of the of the structure. I started to take tons of pictures to record what I saw, but unfortunately, I found most of the photos unappealing after the trip.
It's always difficult to shoot inside a mosque, church, or museum. The light is often very dim and tripods are forbidden, so it's quite challenging to take a sharp picture. Also because there are always so many tourists, it's almost impossible to avoid people capturing the people standing in front of you. Plus, since the inner space is often quite narrow, most of the time you can only catch a partial shot of the building.
This time, I finally found the perfect solution – taking HDR panoramas. This way, you can create sharp and colorful picture of the whole structure without losing detail. It can also the reduce noise caused by taking shots at high ISO. The other trick is to visit the place on a weekday, even better if it's right before it closes, so there will be fewer people, giving you a better chance to keep the crowds out of your picture.
The first four pictures are made from 12-15 photos each. I also included some of my favorite pictures of the details and exteriors of the buildings. Enjoy!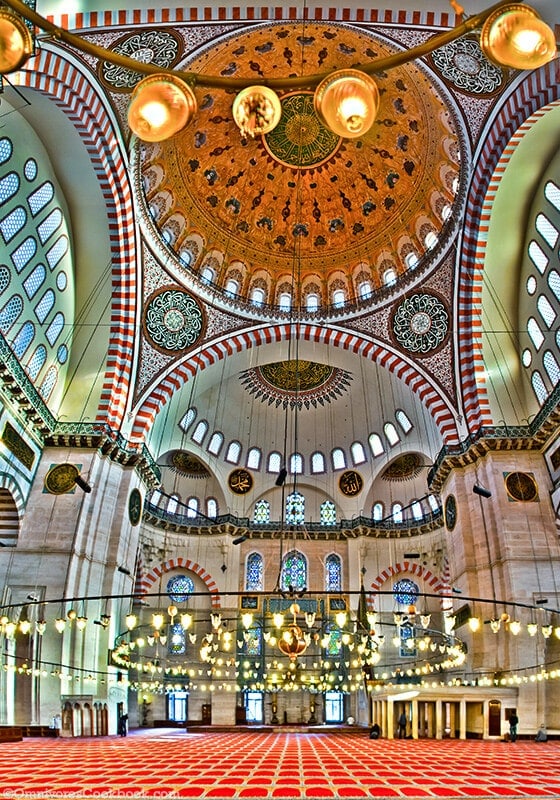 Suleymaniye Mosque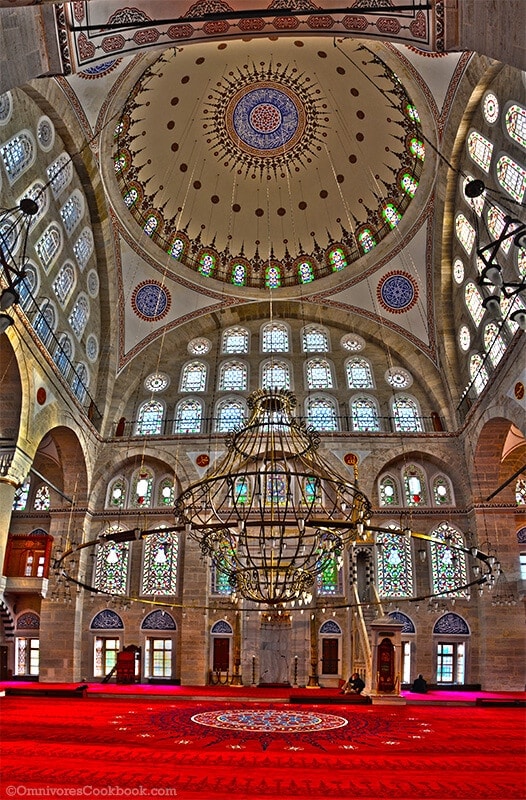 Mihrimah Mosque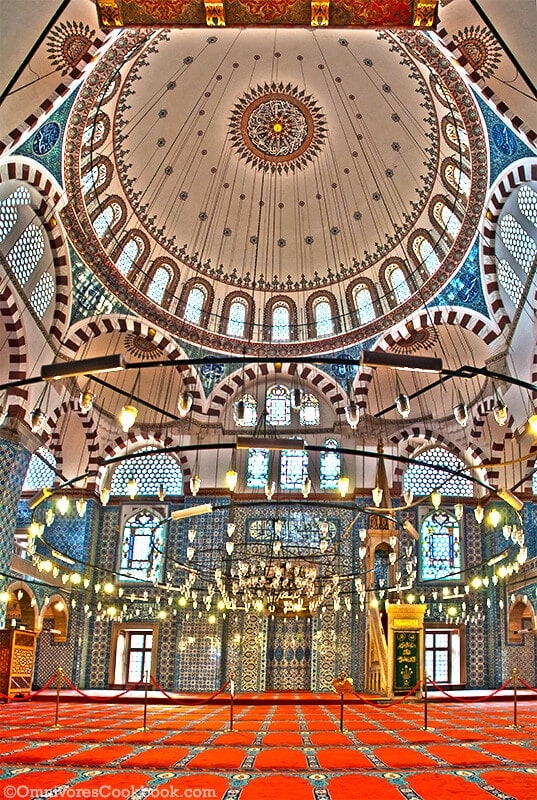 Rüstem Pasha Mosque
Blue Mosque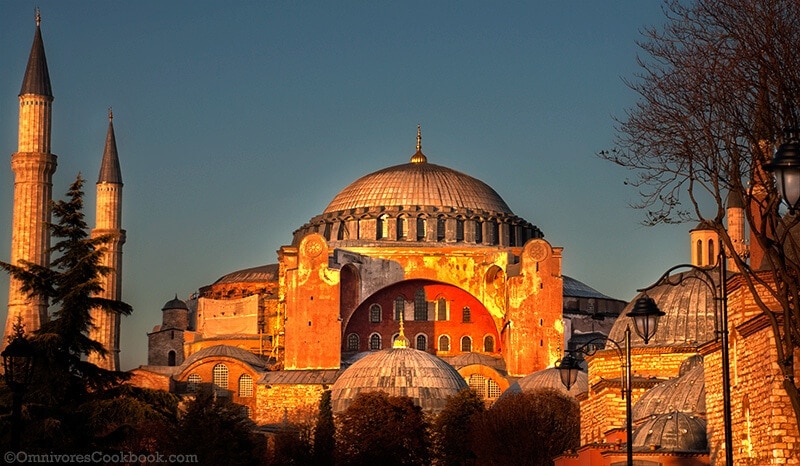 Hagia Sophia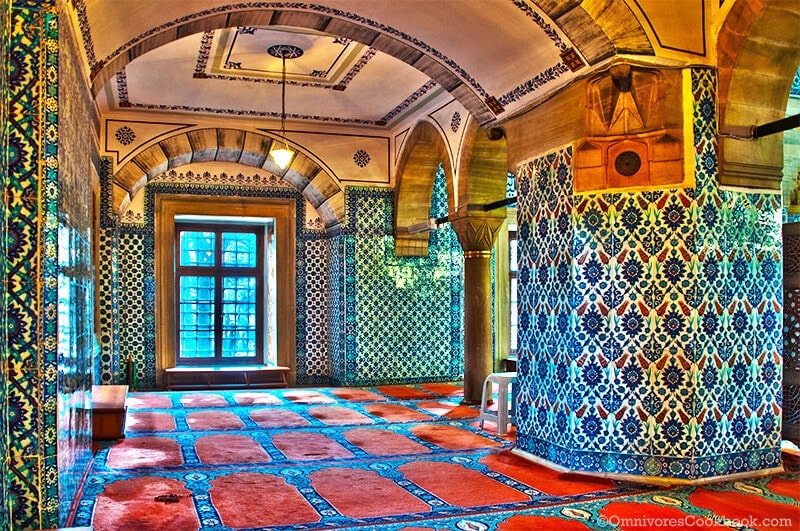 Rüstem Pasha Mosque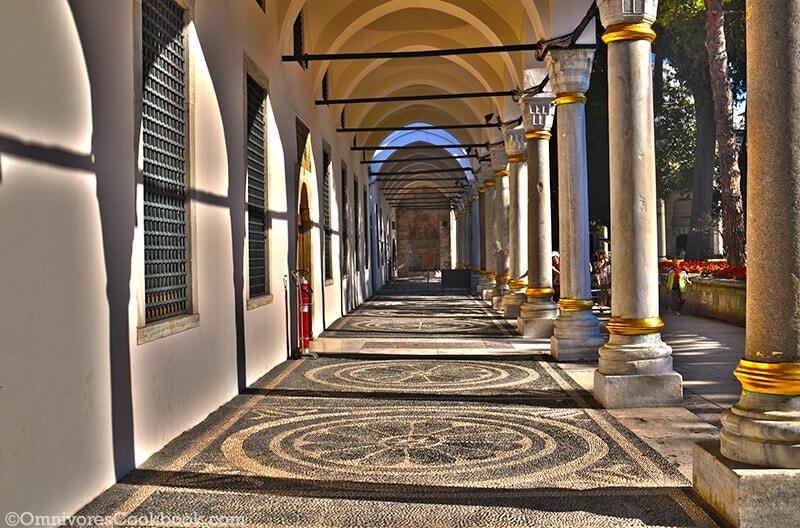 Topkapi Palace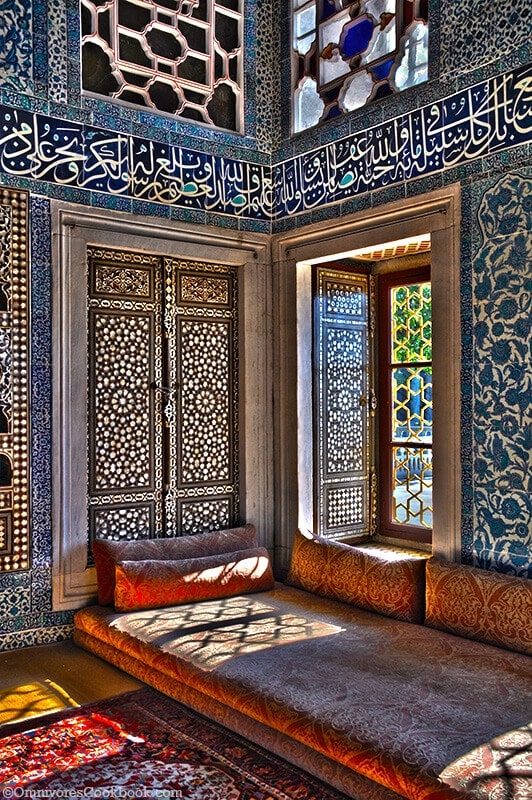 Topkapi Palace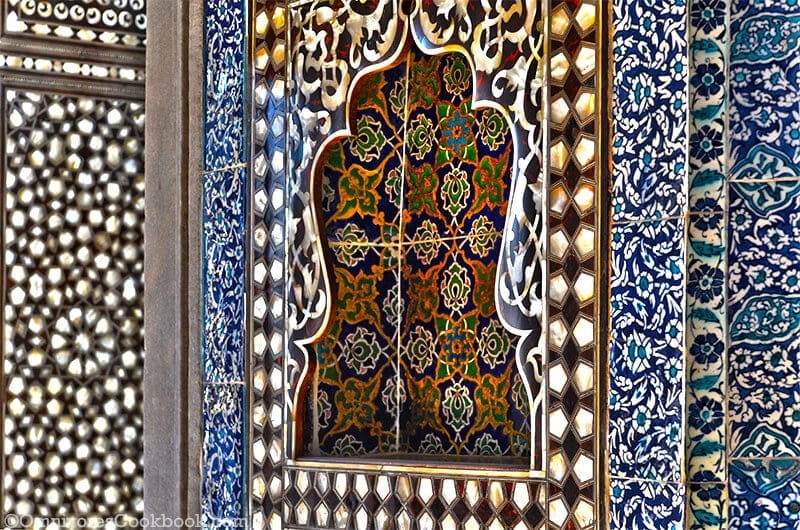 Topkapi Palace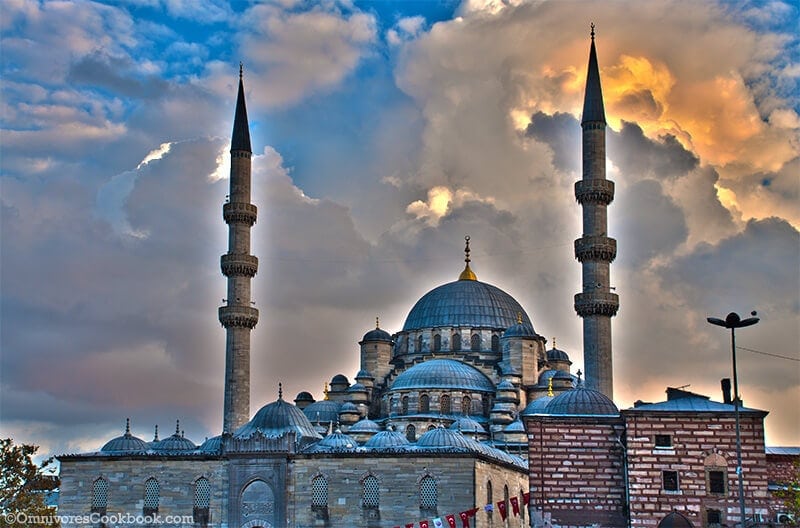 New Mosque
For more beautiful travel photos, check out:
Adventure in Istanbul – Travel Photos and Shoot Locations
For more dining experience and delicious food pictures, check out my Adventure in Istanbul series at:
Adventure in Istanbul – Colorful Street Food
Adventure in Istanbul – Dinner at Karaköy Lokantası
Adventure in Istanbul – Enjoy Turkish Meze
Adventure in Istanbul – Dinner at Meze by Lemon Tree
Adventure in Istanbul – Enjoy Turkish Coffee
Adventure in Istanbul – Lunch at Gram
Breakfast Experience in Istanbul