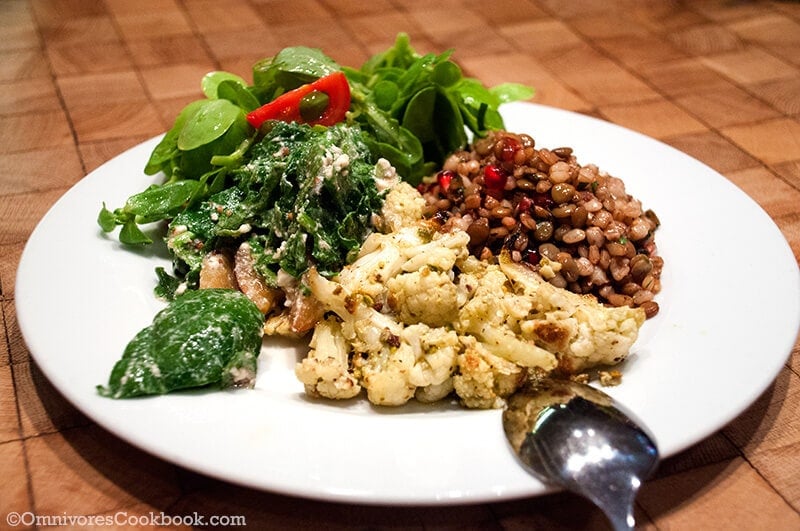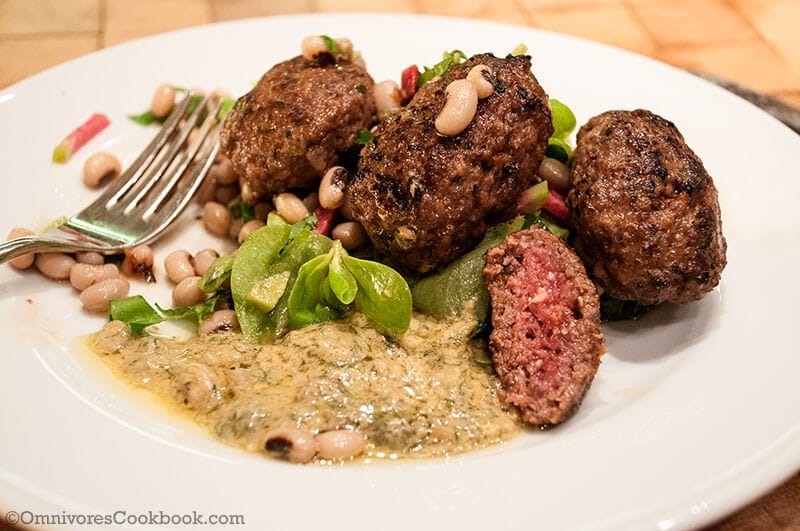 This article is one of my Adventure in Istanbul series, which mostly records my food experience in Istanbul with my boyfriend during a ten-day vacation. Scouting out restaurants was mostly done by my boyfriend Thomas. He also did a great job navigating the often confusing streets and ordering the right foods when there was only Turkish on the menu.
Gram is a small restaurant hidden behind a bakery on the busy street of Beyoğlu. The dining area is quite small, seats less than 20 people, and is delicately decorated. The menu changes all the time and is displayed on a handwritten menu on pieces of colored glass on the wall, which reminds me the coffee shop scene from Amélie. I thought the place was a bit crowded when I entered. But when our food arrived, I fell in love with this place immediately.
They serve Turkish fusion meze at the counter and there are lots of vegetarian choices. We shared four types of meze – Peach and Spinach salad with blue cheese dressing; grilled cauliflower; lentil and barley salad with a sour sauce and garnished with pomegranate; and mixed green salad. I liked the lentil salad the most. It was very simple, covered in a thin layer of sauce, mainly lemon juice and olive oil. When you have a bite, the pomegranate seed breaks in your mouth and the juice mixes with the salad, making a sweet and sour flavor combination. It was a new experience for me and I definitely want to try to make it at home. The rest of the meze were all very nice, with flavors originating from Turkish cuisine combined with modern elements. It's a good choice for lunch if you're looking for something new and creative.
The best thing I had at Gram was the medium rare grilled beef meatballs with sour sauce, served with black-eyed peas and a green salad. It was the best meatballs I'd ever had! The beef was so fresh, juicy and soft, medium rare on the inside and crispy on the outside. The sauce was very sour and probably used lots of lemon juice, olive oil and some cream. It added a nice kick to the meatballs, and to the beans, and combined the simple elements of the dish into a harmonious symphony.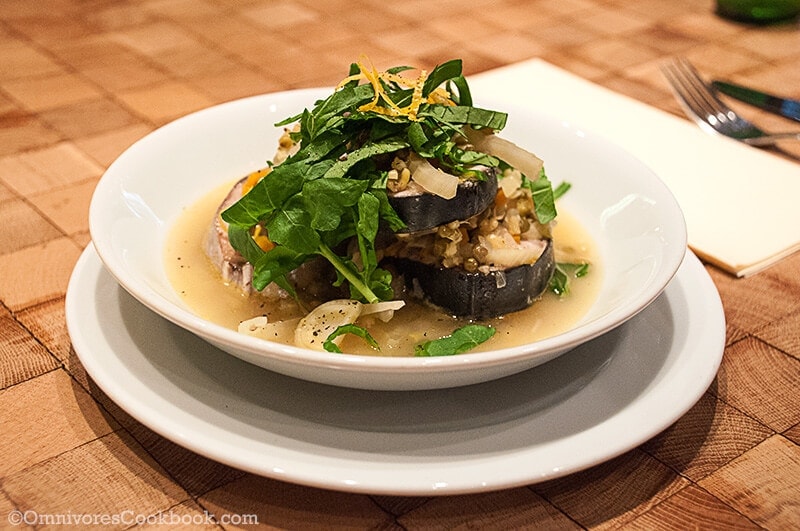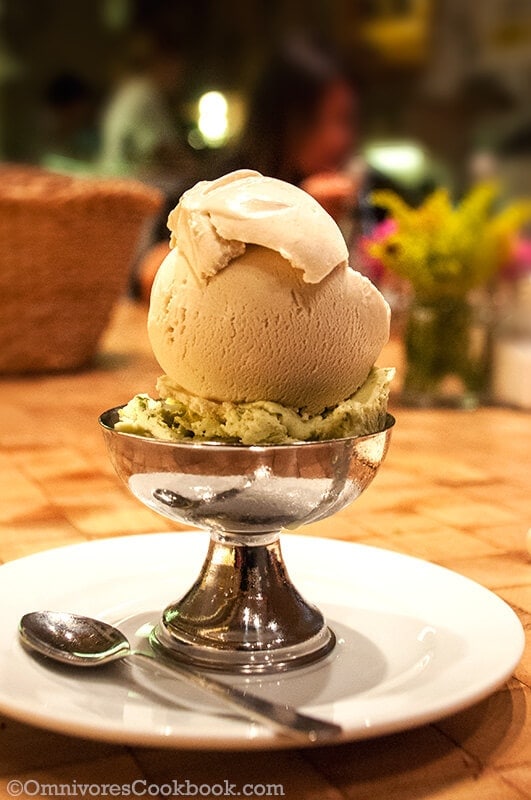 Another main dish we had was Bonito stew. It's a very lightly seasoned fish stew with capers, boiled onions and spinach. It was a very nice dish, because the fish was fresh and the minimal seasoning went a long way. It's also a good choice after having so many heavy lamb- and beef-based meals in Istanbul.
Tahini & pistachio ice cream was our dessert, and we both loved it. The texture was very fine and creamy. The flavor was so good, with a nice nuttiness that tasted quite new and exciting. They might change their menu day-to-day, but definitely try out of their ice cream, if you like desserts.
From the outside, you could see a lot of delicious pastries displayed in the window. You wouldn't think there's such a nice dining area behind the bakery, but you'll find a wonderland serving well prepared food in the back. I will definitely go back there next time I'm in Istanbul.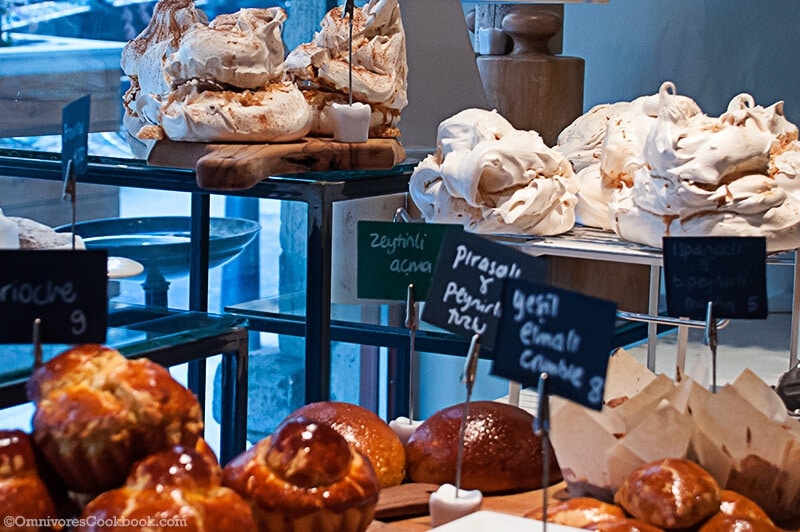 Address:
Asmalı Mescit Mahallesi
Meşrutiyet Caddesi
No: 107/D Beyoğlu Istabul
Phone:
0212 243 10 48
Email:
[email protected]