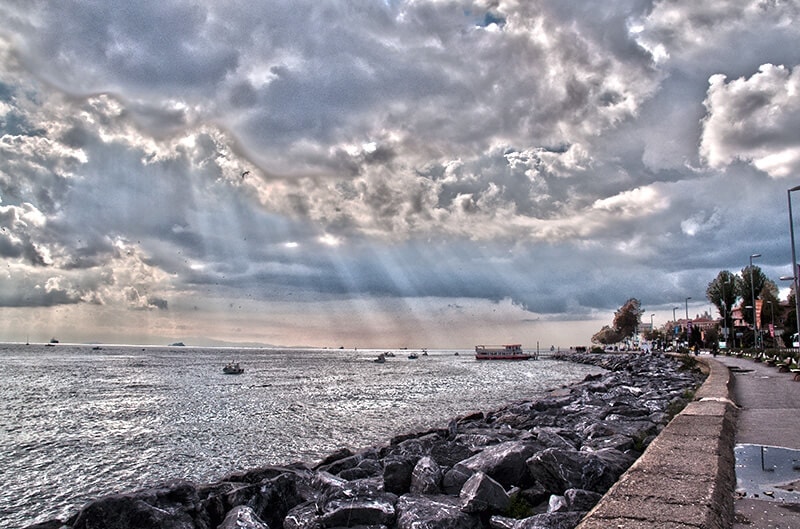 I just came back from Istanbul, Turkey. It was a ten-day vacation and I experienced some of the major sights, a cruise on the Bosphorus, beautiful weather every day, a Turkish bath, and top of that, lots of extraordinary TURKISH FOOD! In the next few weeks, I will post about my food adventure in Istanbul, with all of my favorite dishes and restaurant recommendations.
But first of all, I want to thank my boyfriend Thomas. He did the majority of the research on restaurants, and they all turned out amazingly good. And plus, he was really good at finding our way through the city. Since Google Maps doesn't do a spectacular job indicating the locations of restaurants in Istanbul, five of out ten places we marked on the map were wrong information. Surprisingly, we found all of them in the end, with some time to wander around. My suggestion is to write down the address of restaurant you plan to go, instead of just marking it on the map.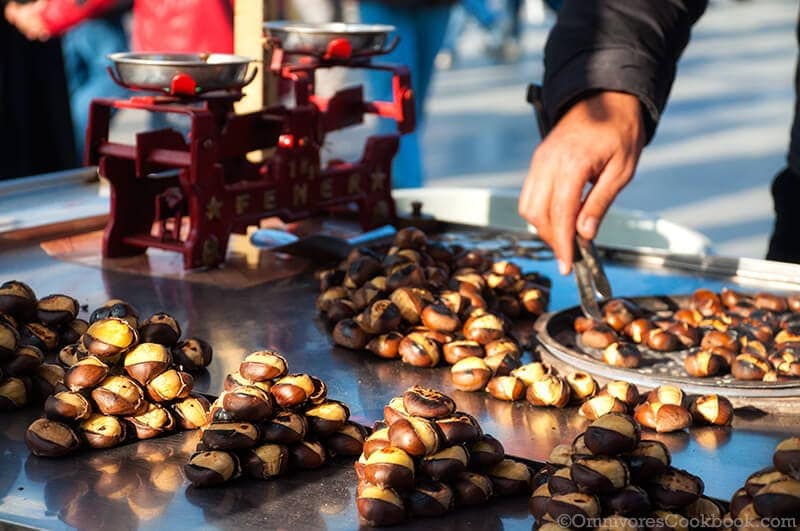 Walking on the streets of Istanbul, you can't help but notice the colorful food vendors, no matter whether in touristy areas or busy shopping streets. The most impressive thing about Turkish vendors is that they are so concentrated and absorbed by what they're selling. They are also very focused on how to present their products, make them as attractive as possible. I even found some of them very artistic, like the chestnut vendor in the above picture. I love the way they pile up the chestnuts like a pyramid. One more thing I liked to watch is how they measure the weight of the chestnuts in a very old fashioned way – with a balance scale and metal tongs. The chestnuts were roasted on charcoal without any spices, pretty different from the typical ones I get China, which are roasted with sugar. The chestnuts were charred on the outside and retained their original flavor. It's nice to have a small bag as a snack while exploring the city.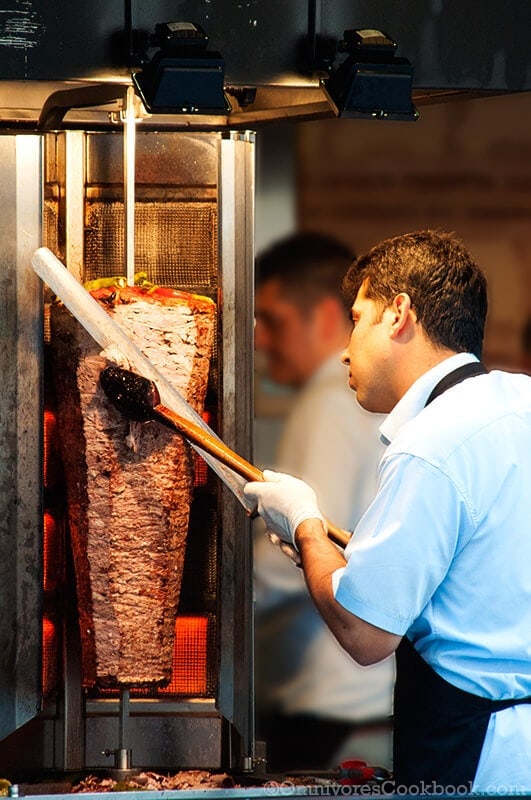 This one needs no introduction – the most famous kebab. Most kebab stand will offer a choice of chicken, beef, and lamb. You can choose to have it served in a sandwich or wrap. It's good way to grab one as a light lunch or snack, because you can almost find it everywhere. However, we seldom had the chance to enjoy kebab sandwiches during the trip, since most of the meals we had were in restaurants. I really like kebab sandwiches, but you should also be aware that many restaurants in Istanbul serve really nice meat and poultry dishes that you shouldn't miss. I will introduce some of my favorite places in the next few posts.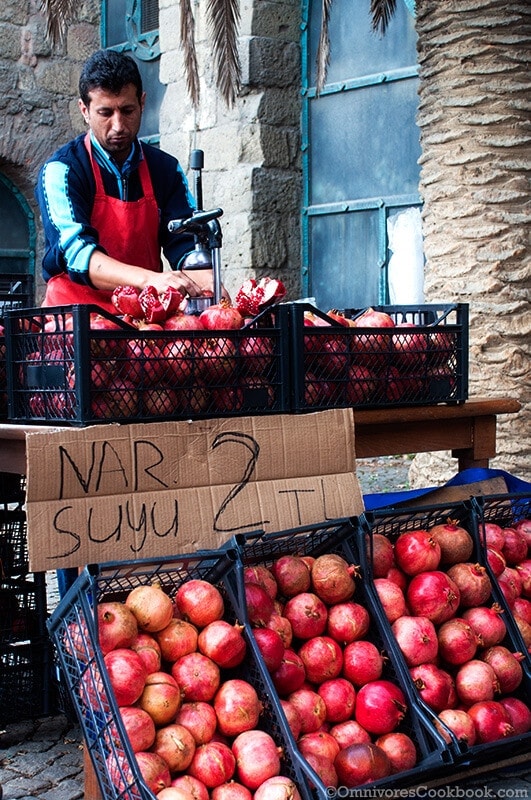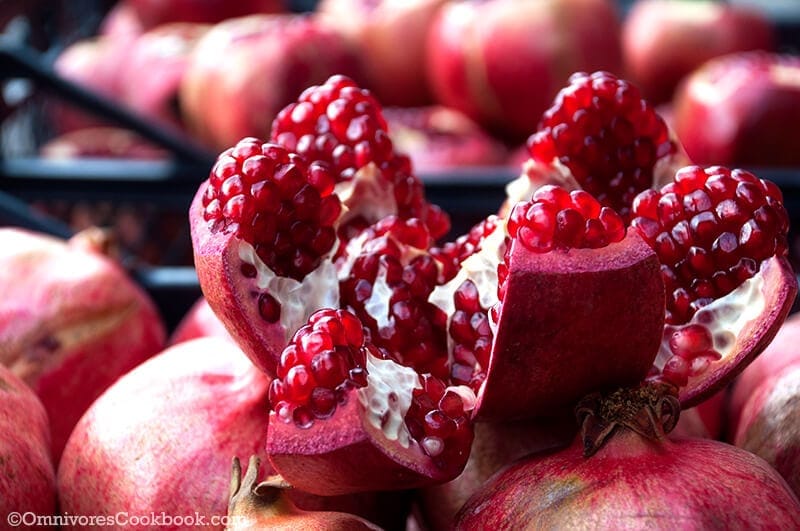 Another must have (or difficult-to-miss) in Istanbul is the pomegranate juice. The juice is pretty sour, sourer than orange juice, with a hint of bitterness from the rind. It was very fruity and intense, and had a special fragrance that I liked a lot. Whenever you want a refreshing drink, go grab a pomegranate juice at the nearest stand, and the vendor will swiftly press a cup of juice from a fresh pomegranate for you within a few seconds.
I noticed something interesting about the juice, that I dubbed the Pomegranate Juice Index (PJI). For a small cup, it was 5 TL (2.47 USD) in front of the Hagia Sophia. And a little ways away from the main touristy area, along the sea, it was 2 TL (0.99 USD). When we were far away from the city center, in a residential area, a cup was 1 TL (0.49 USD). So, next time you look at the price of pomegranate juice, consider the PJI and you'll have an idea of what the food prices will be in that area, or an idea of how touristy the area actually is.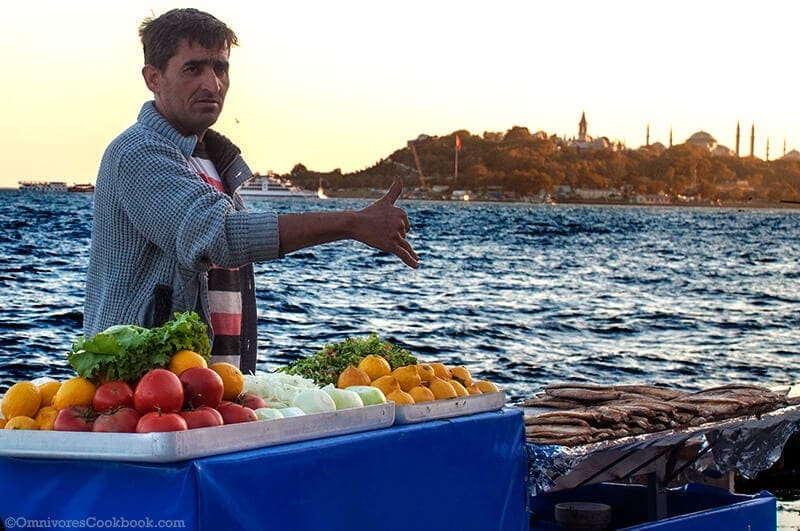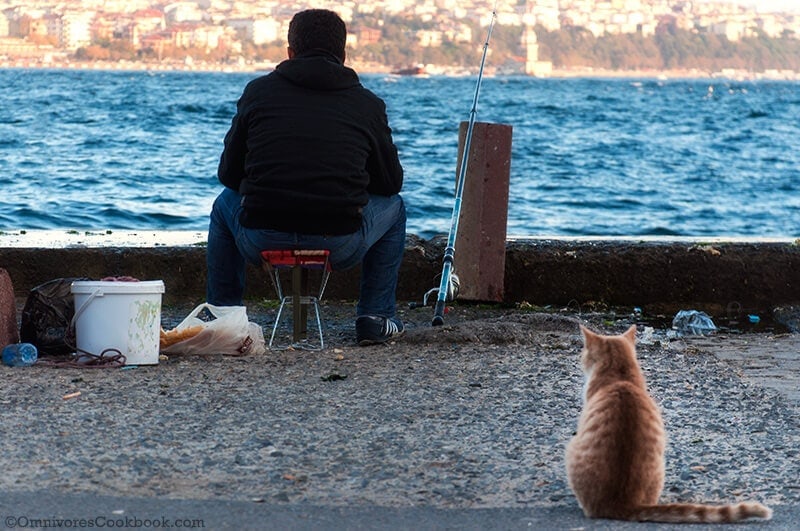 The next best thing to kebab is the local fish sandwich. Personally, I prefer fish sandwich, because the fish is so fresh, juicy, and tender, in a way that is difficult to get in non-coastal cities. Fish sandwiches are often made with grilled mackerel, fresh tomato, onion, and lettuce, and drizzled with fresh lemon juice and salt. The flavor is quite light, but is largely enhanced by the lemon juice, and everything comes together so well simply because all the ingredients are fresh.
I can see that the Bosphorus has no lack of fish, since you can see so many people fishing along the sea. It's not just people that are eagerly waiting for the fish to bite – watch out for the cat behind you!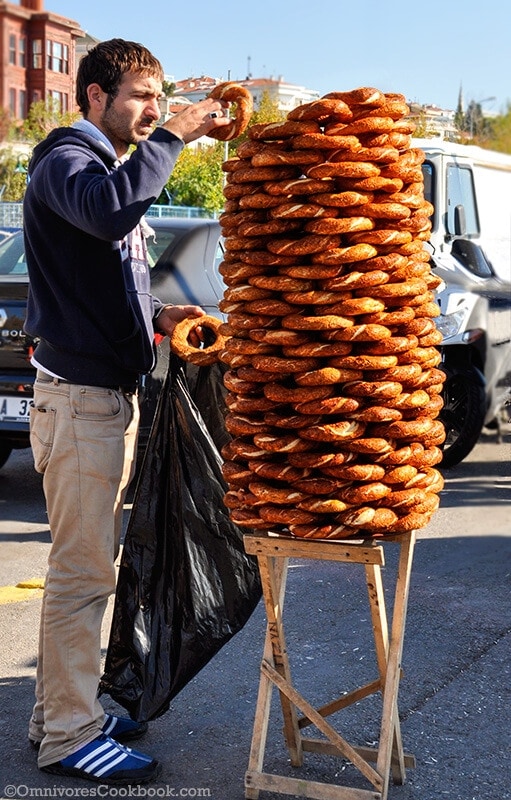 This is another example of how vendors arrange their food in an artistic way.
After spending a few days in Istanbul, I finally realized how important bread is to people here. We were surprised to find the local bread quality so high, that you could find very nice bread practically anywhere, even in convenience stores and very small restaurants. The bread used for sandwiches is usually made from wheat, a bit like a baguette, but softer in texture. There are also several types of local bread that contain oil, like the simit (sesame bread rings) in the above picture. Fresh simit is very crispy and nutty and goes well with eggs and cheese, and is very delicious just by itself.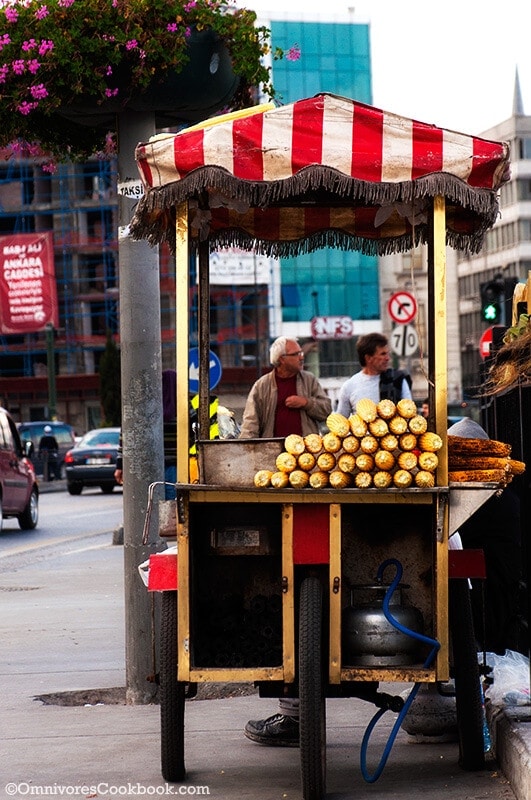 The adventure in Istanbul – colorful street food ends here. Come back later for more articles and photos about of my food adventure in Istanbul!