All the photos in the post are shoot by Google Pixel. This is not sponsored, but I really love the phone because I never need to carry my DSLR again when I travel. You should check it out.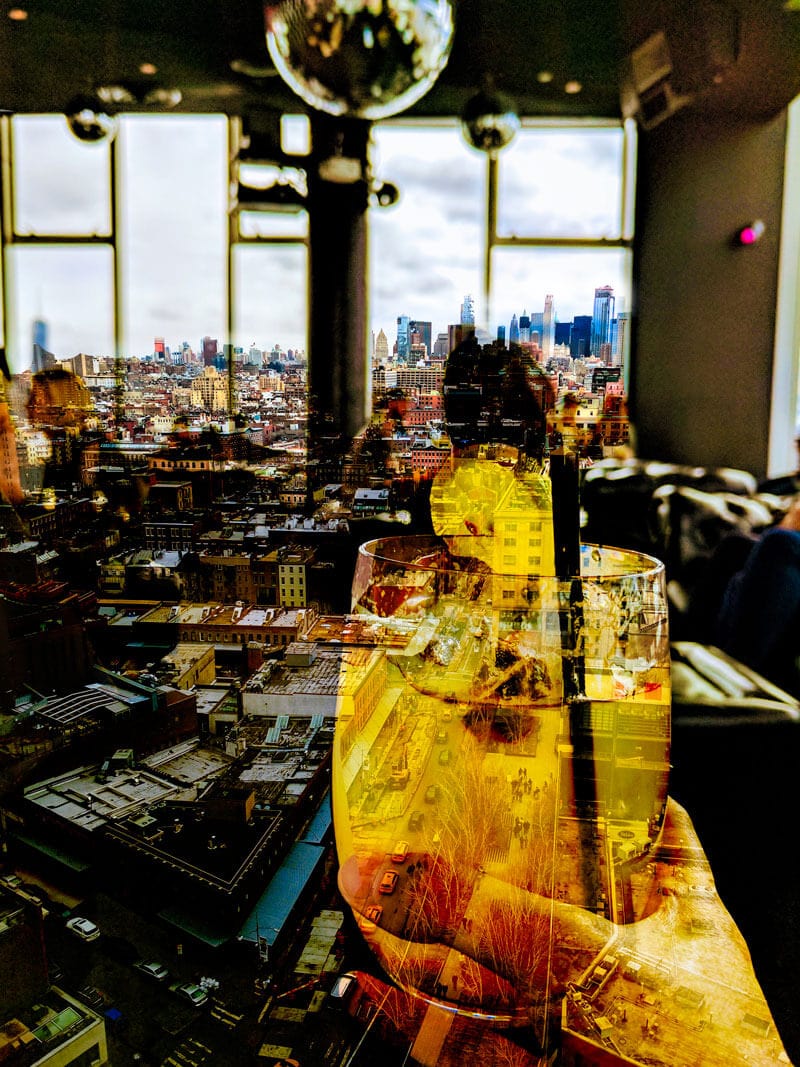 Minus 6 hours in transportation and waiting…
Minus 6 hours sleep…
We had about 8 hours to savor the city.
There was a lot of booze, food, more booze, many beautiful colors…
…and above all, feeling nostalgia.
Isn't it strange, considering this was my first time in the city?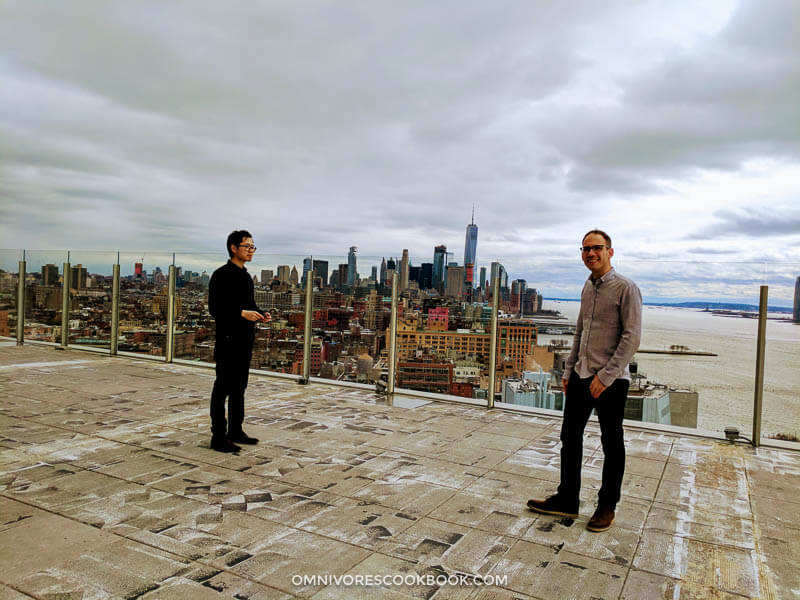 The man on the right is my husband Thomas.
The man on the left is Go, our mutual friend whom I met through Japanese social media.
Back in 2010, Go invited me to his birthday party at Tairyo Teppanyaki in Beijing, a place where you can get decent Japanese food and unlimited drinks. With booze as a conversation catalyst, Thomas and I got to chatting, then started dating, for almost 5 years. In 2015 we got married and I ended up moving to the US.
This background story is the reason that 7 years later the three of us met again in Brooklyn, chatting about the good ol' days.
I said, dude, we need to stop talking like we're getting old.
We kept the talk going nonetheless.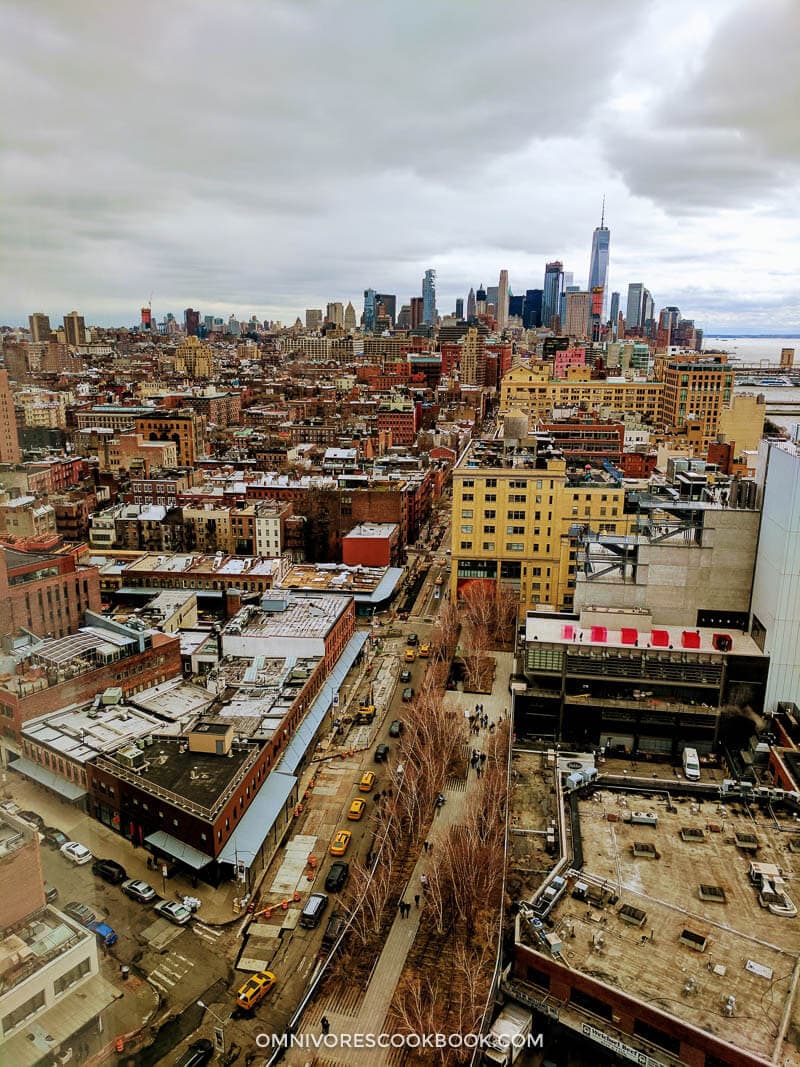 20 Hours in New York
Every single friend of mine who's been to New York told me that I'd love the city. Which turned out to be right on the money. I love the city so much that I decided to write a post about it with the random pictures I snapped with my Google Pixel.
So here we go, the things we did within the 8-hour span in New York with our awesome guide Go:
11:50PM: When we stepped out of the plane, the first thing I saw was a Chinese soup dumpling place without a single English character on the sign. I loved the city already.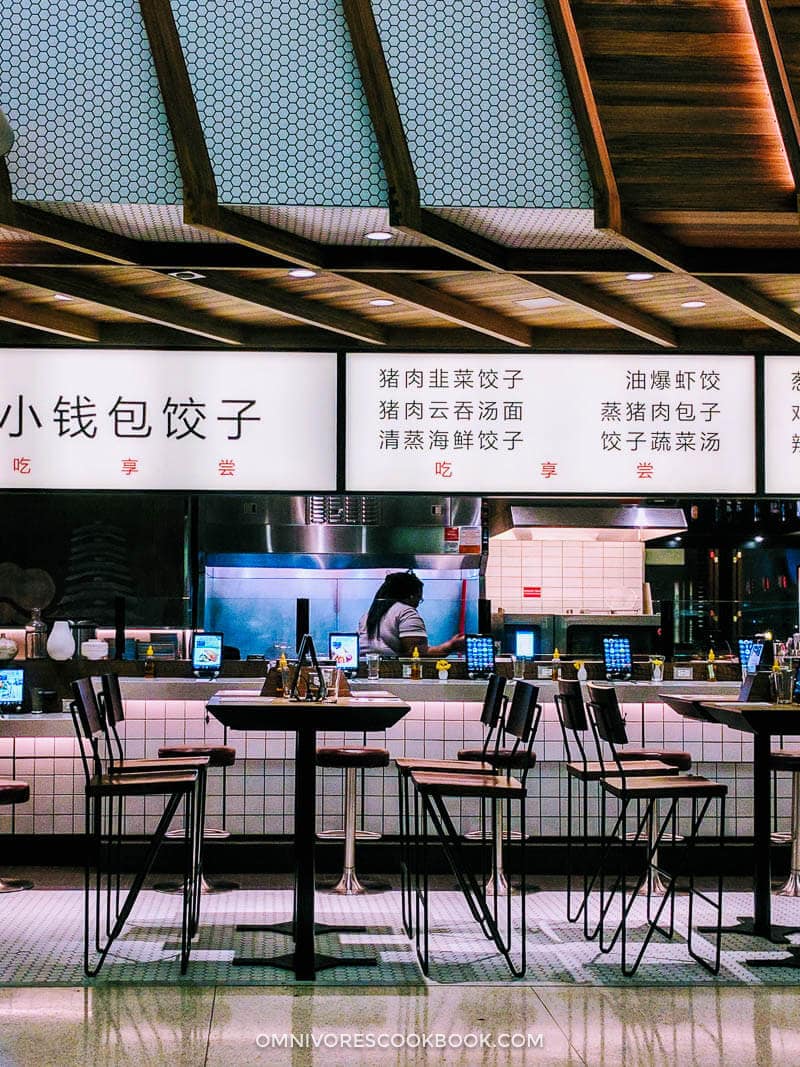 12:40AM: It's cloudy and rainy with shitty visibility. But I was so excited to see Manhattan across the river nonetheless, totally behaved like a tourist. (Sorry about the bad photo. It almost looks like a horror movie in the 60s)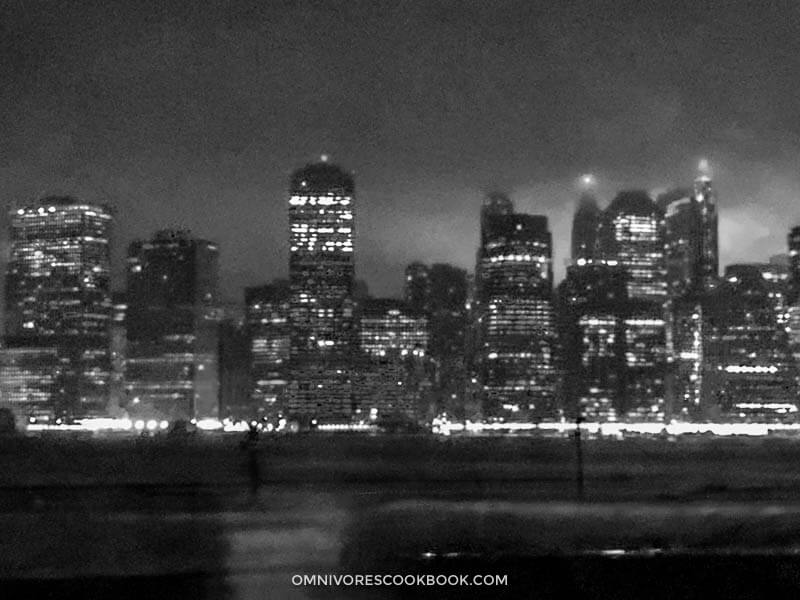 1:10AM Arrived at our Airbnb place in Brooklyn. It was a cool industrial space with a large living room / kitchen, 6 bedrooms, and 3 bathrooms. After complaining about our small home for a year, I finally shut up and started to appreciate that I do not need to share an apartment with strangers anymore.
1:40AM: Sipping absinthe cocktails at Maison Premiere. The evening just got started!
3AM Enjoy the nightlife like a New Yorker at the Blue Ribbon Brasserie: bone marrow, foie gras, hibachi wings, and grilled sardines. We had to waited in line for 20 minutes before being seated, during which time, more guests arrived.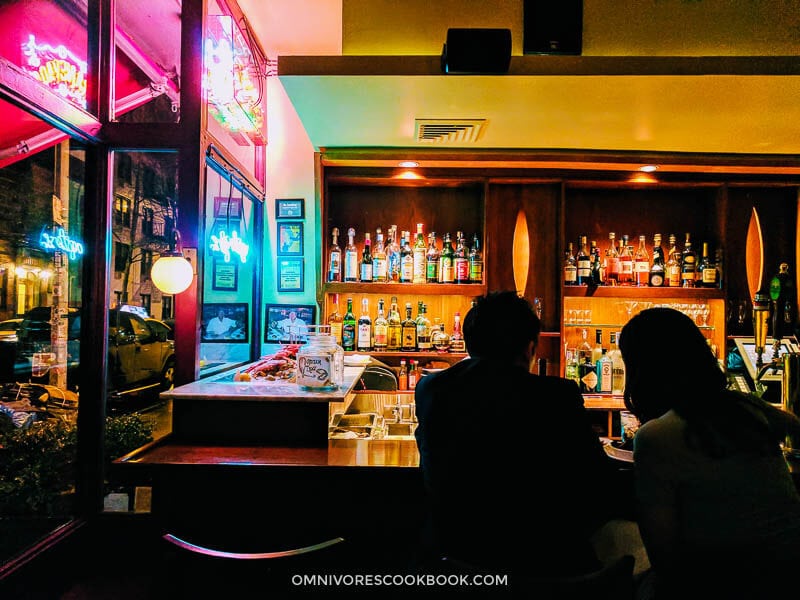 5AM Blue Ribbon: Finish up dinner (or breakfast?) with the best creme brûlée I've ever had. Having the dessert with an old friend made the experience beyond perfect.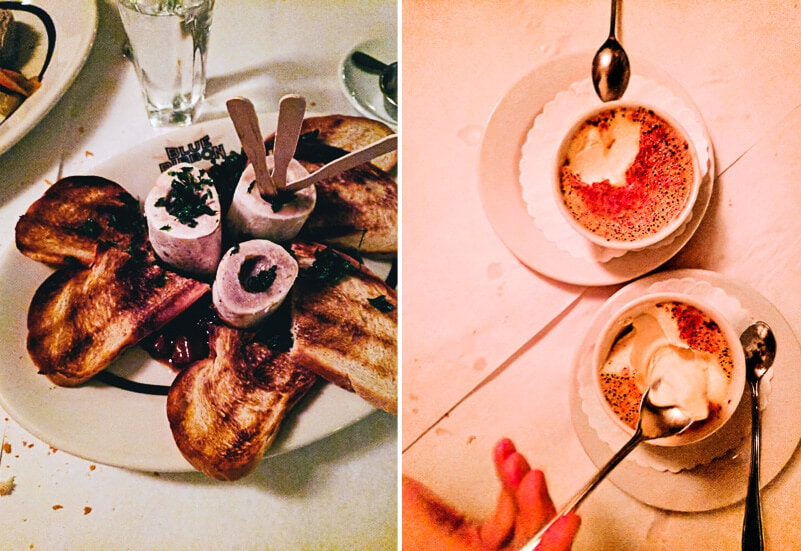 12:30PM Walking down the street of Brooklyn, loving the fact that so many shops stand next to each other and even small grocery stores around the corner sell fresh produce.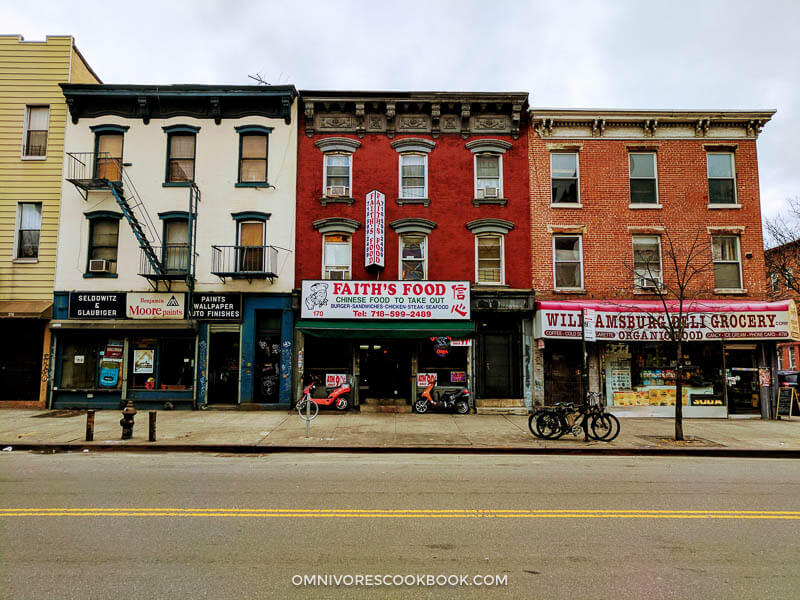 12:50PM Driving through Borough Park. I'd never seen so many orthodox Jews since Tel Aviv. It was Saturday so everyone was dressed up and walking. It was quite a view.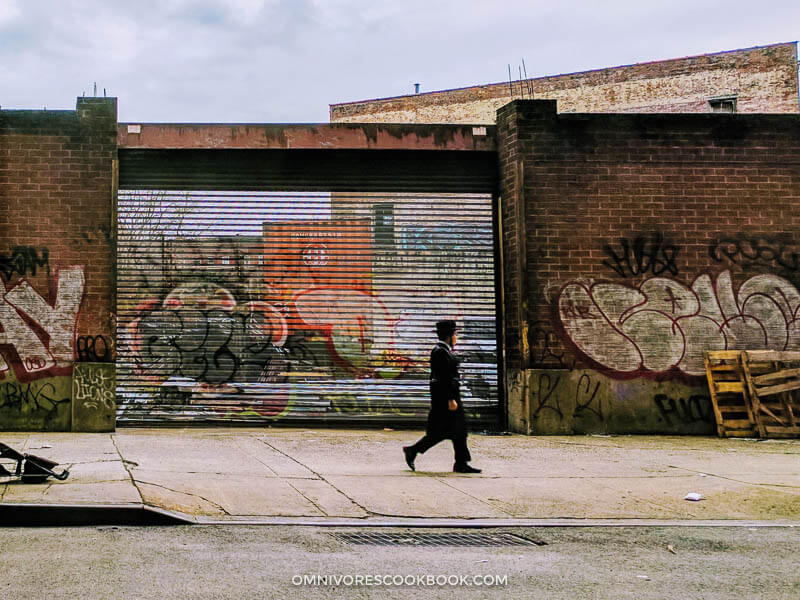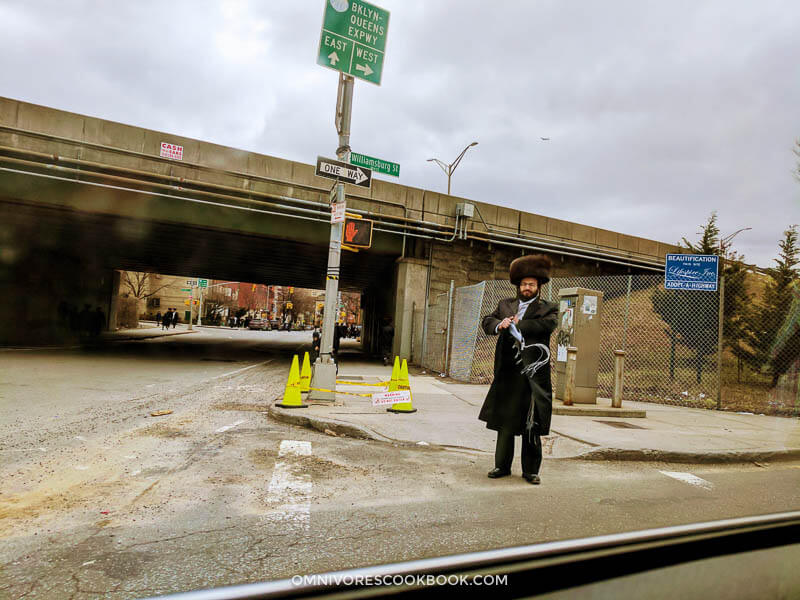 1PM Lunch at the legendary Mission Chinese Food restaurant: green tea noodles, Chongqing hot wings, and Kung Pao pastrami (I'll steal the recipe and put it on my blog as soon as I'm back in Austin)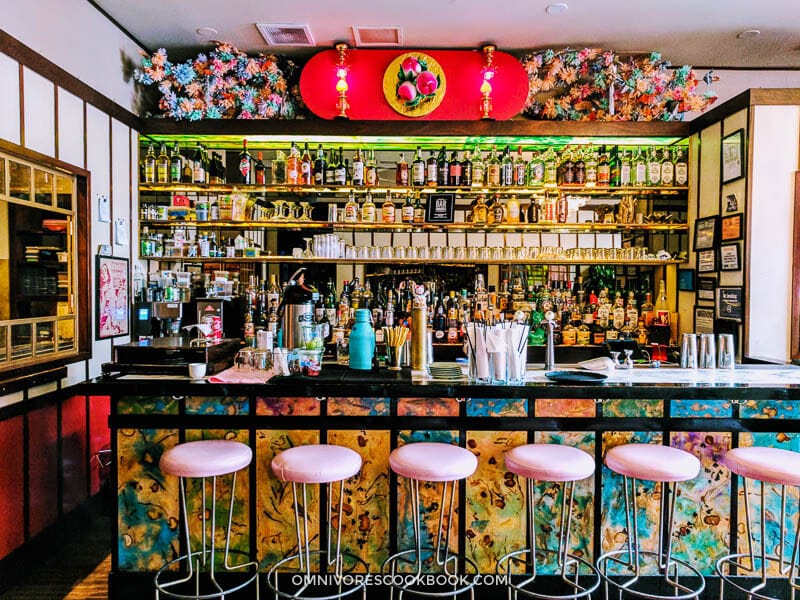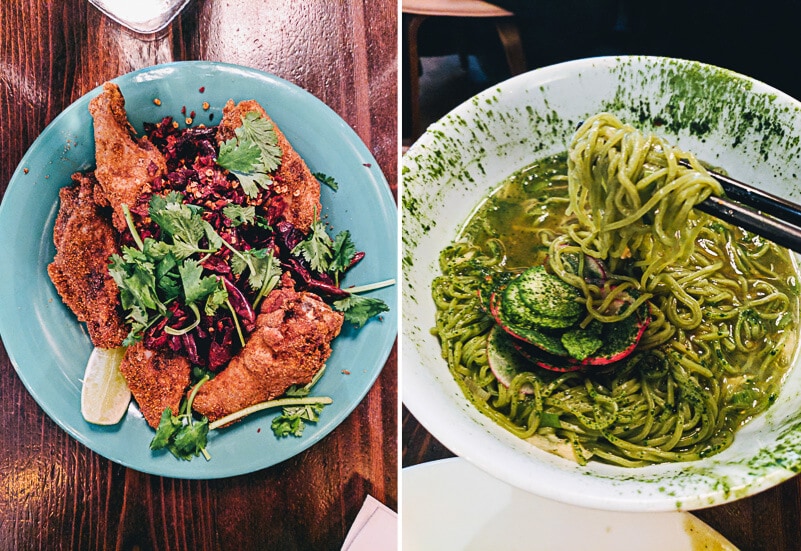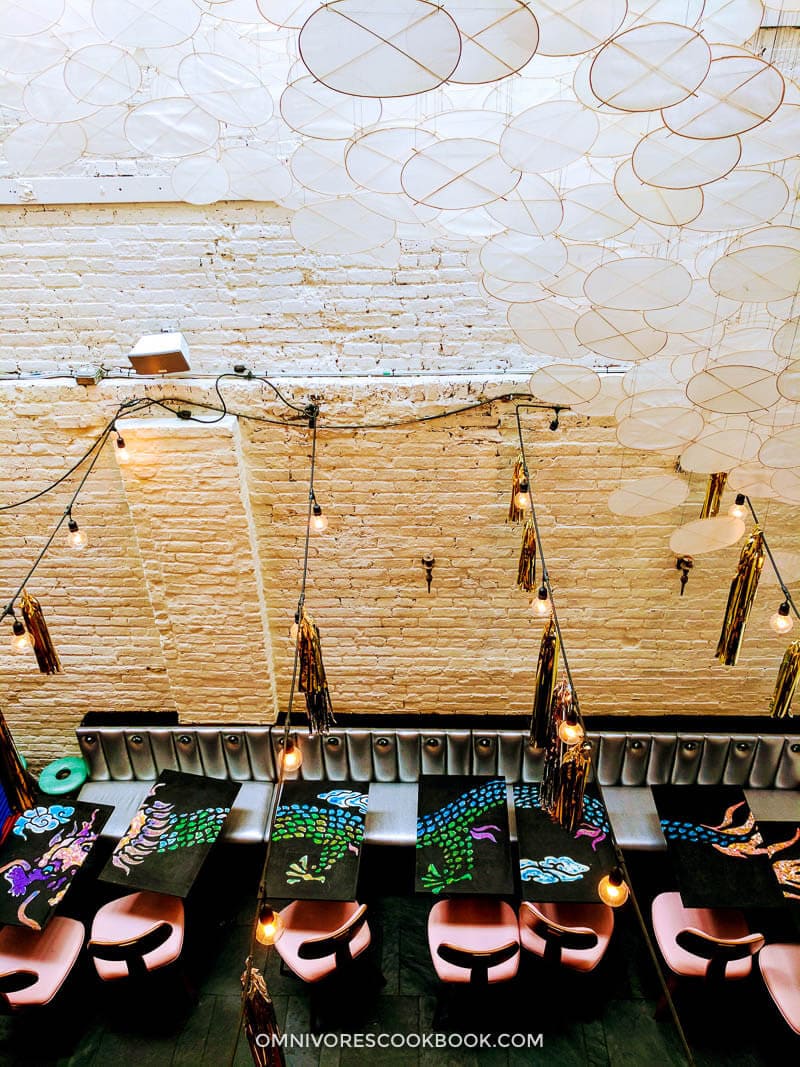 2:30PM More coffee to stay awake.
2:50PM At Washington Square Park seeing the most bizarre thing – A group of Chinese people waving Israeli flags while singing Hallelujah.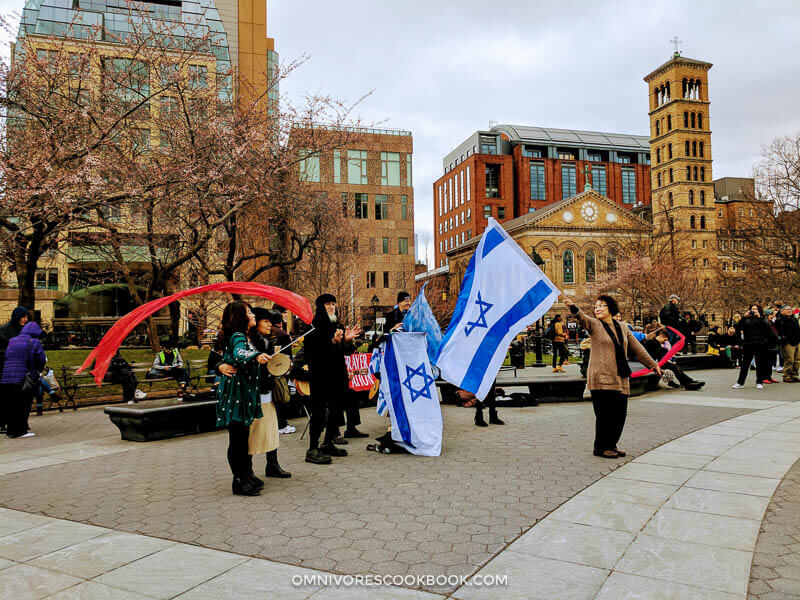 3:00PM Trying to enter the Whitney Museum of American Art for a view of the city but failed due to the 2-hour queue.
3:30PM Enjoying a view of the city with whisky sours in hand at the rooftop bar of The Standard, High Line. The final stop of our visit.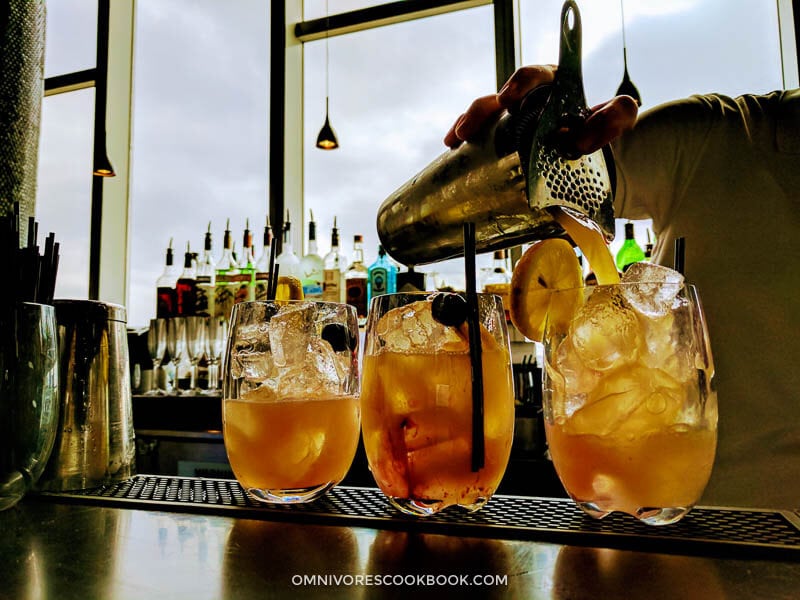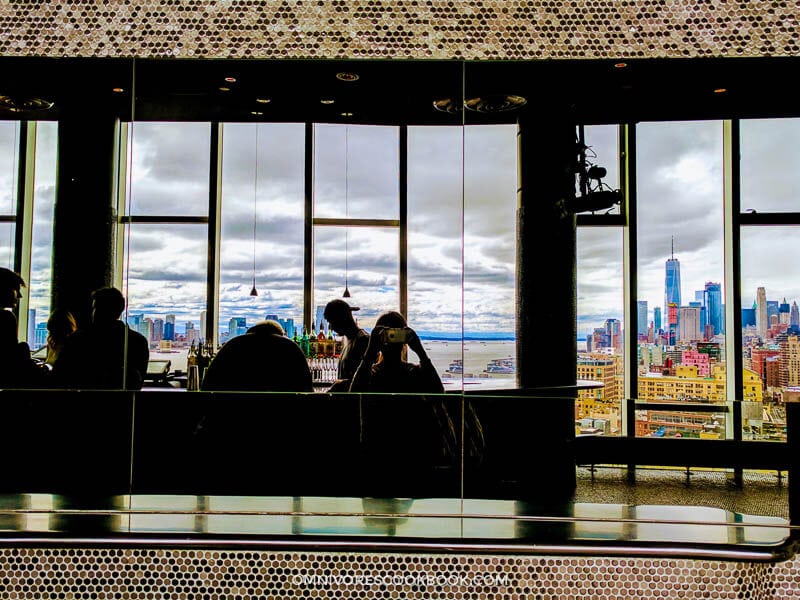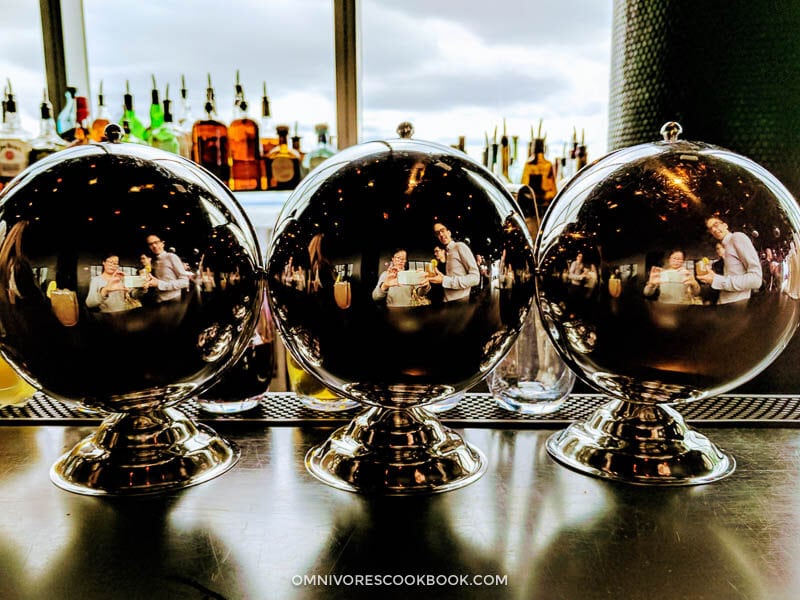 5PM On the way to airport, discussing with Thomas how much more we need to earn so we can live in New York.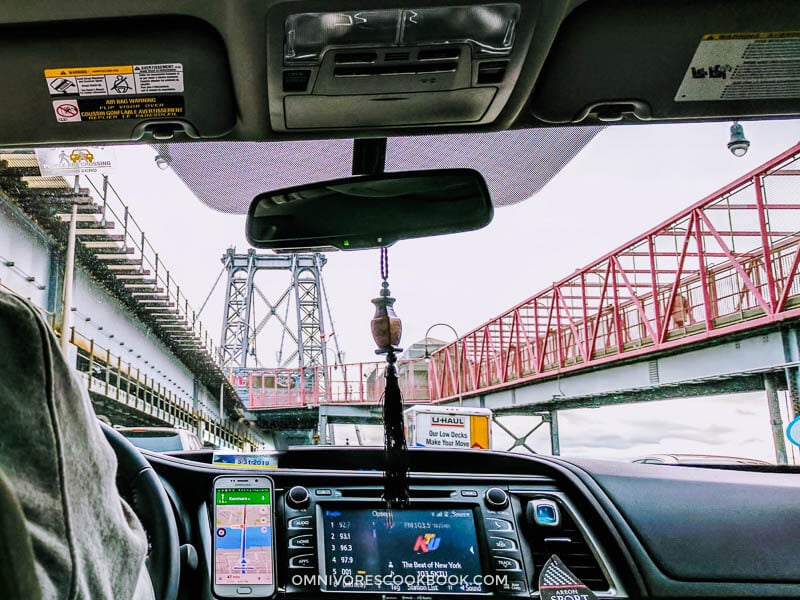 Have you been to a new city the first time yet feel at home? Leave a comment to share your thought!
~~~The End~~~
Again, thanks to my friend Go Katayama for taking us to all the cool spots and having the most exciting experience in New York within such a short time. Can't wait to come back!