Overall Impression
The Tiger Rice Cooker JAX-T10U is a mid-range multi-function rice cooker crafted by one of the most famous makers in Japan. To my delight, the rice cooker not only cooks perfect rice, but also does much more.
The rice cooker comes with a steaming rack that allows you to cook two dishes at the same time. For example, you can marinate some chicken, place it on the steaming rack with some vegetables, and cook them with the rice. Or you can use the pot to cook soup and the steaming rack to cook root vegetables. Then simply hit "Start" and wait. A healthy and delicious meal will be ready in 40 minutes.
The Quick Facts
Product specs: Tiger JAX-T offer 5 options for cooking steamed rice, including white rice, brown rice, multigrain, mixed rice, and porridge. With the quick option you can cook steamed white rice in 25 minutes. The slow cook and steam functions allow you to set time a to cook various dishes, including protein, vegetables, other grains, etc. The rice cooker comes in two sizes: a 5.5-cup version for a family of two and a 10-cup version for family of four to six.
Favorite details: the package includes a thorough handbook and a cookbook with numerous creative ways to use the rice cooker. It provides timetables to help you understand how long it takes to cook and steam different foods, and the average cooking time for each function. You can start creating your own recipes after learning from the cookbook.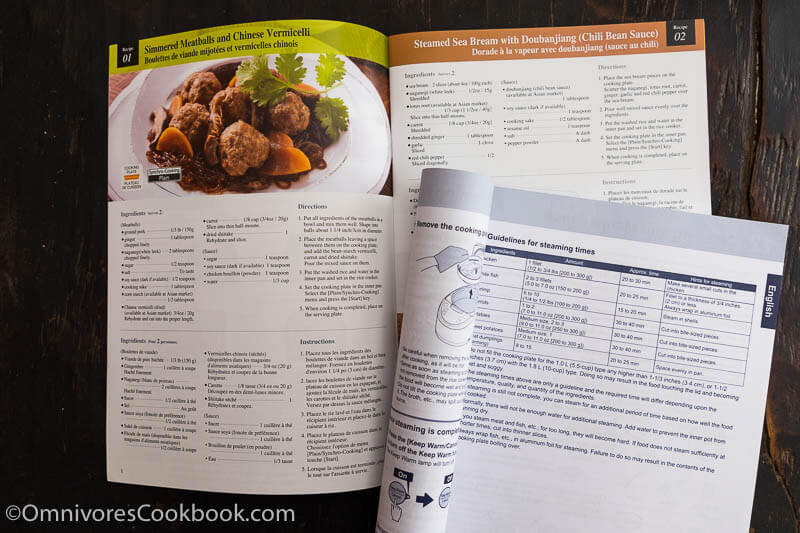 Potential problems: If you use the simultaneous food and rice cooking, the 5.5-cup version cooks just enough food for a family of two. And you probably won't have leftovers if cooking a whole meal instead of just rice.
Who would love this: Healthy eaters and busy moms who appreciate minimal-effort cooking and want to create nutrition-balanced meals with wholesome ingredients. The 5.5-cup version is perfect for creating a healthy one-pot meal for one.
Where to buy: You can find both versions on Amazon, $160 – $185
Testing Result & Reviews
One-pot meal:
Tested dish: Rice pilaf with sausage and vegetables
I tested the mixed rice function by cooking a rice pilaf on the bottom level and broccoli in the steaming rack. The rice pilaf turned out perfect. The rice was fluffy and nicely crisped on the bottom (due to the added soy sauce). The carrot, potato and the sausage cooked just right. The upper steaming rack can hold florets from a small head of broccoli. But you do need to arrange them so the lid can be closed.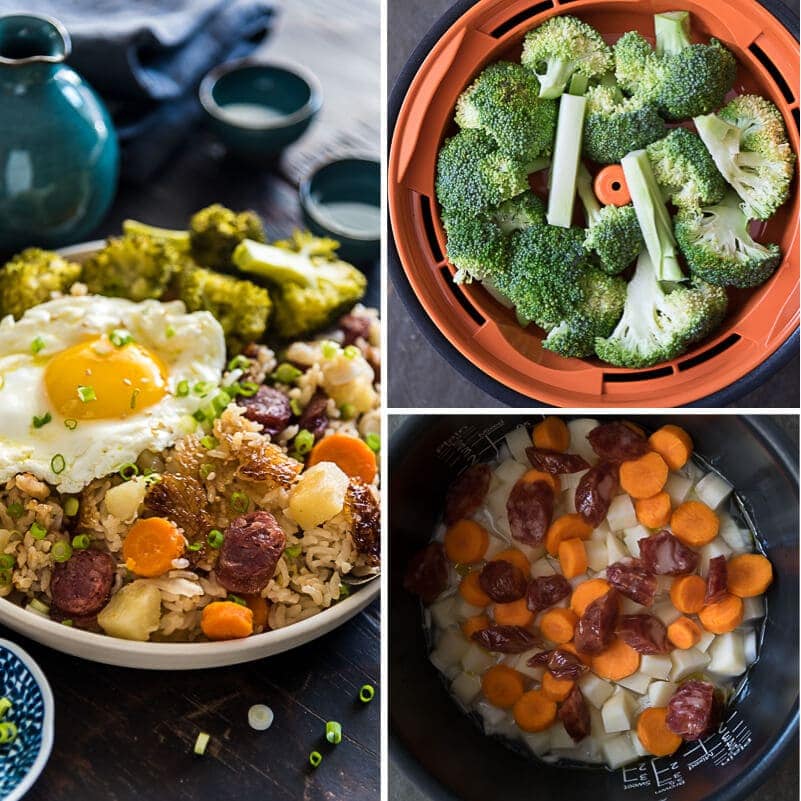 Tested dish: one pot beef rice bowl
I cooked my beef rice bowl recipe (with small adjustments) along with unsoaked short grain brown rice, to test brown rice cooking function. I put 1 cup brown rice in the rice cooker and all the ingredients for the braised beef in the steaming rack. I managed to cook half a pound of beef (220 grams) with half a small onion without any problem. The cooking time was 1 hour 20 minutes. It might seem very long, but this is the standard cooking time for brown rice in any rice cooker. The rice came out fully cooked and the grains were well separated. The braised beef was tender and flavorful. I was very happy to get a one-pot meal with minimal fuss.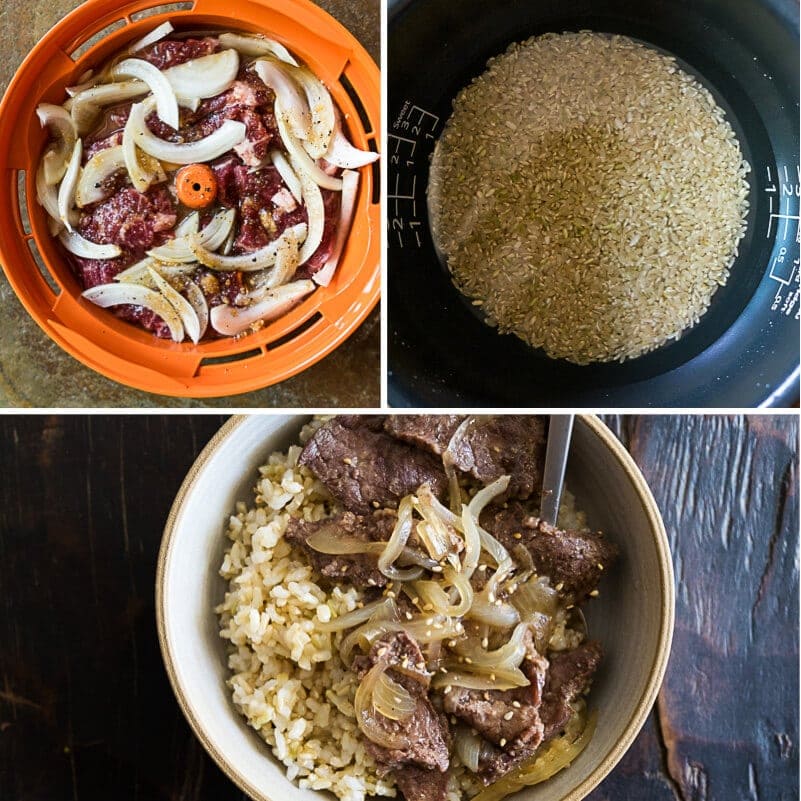 Others:
Quick rice
The quick rice function was a delightful surprise. It is faster than other rice cookers I've used, and the results were as good as with the plain rice function. The rice was fluffy and tender, with a texture that is not too dry or too wet. The cooking time varies depending on the amount of rice you cook. It takes about 20 minutes to cook 1 cup and 30 minutes for 4 cups of rice.
Slow cooker corn on the cob
The slow cooker function is equivalent to setting your average slow cooker on High. It took me 2 hours to cook a few ears of corn and they turned out flavorful and sweet. The maximum time you can set is 3 hours, which is the time you need to cook most slow cooker dishes, including tough cuts of meat. After the cooking is finished, the rice cooker will go into warm mode and keep the food hot.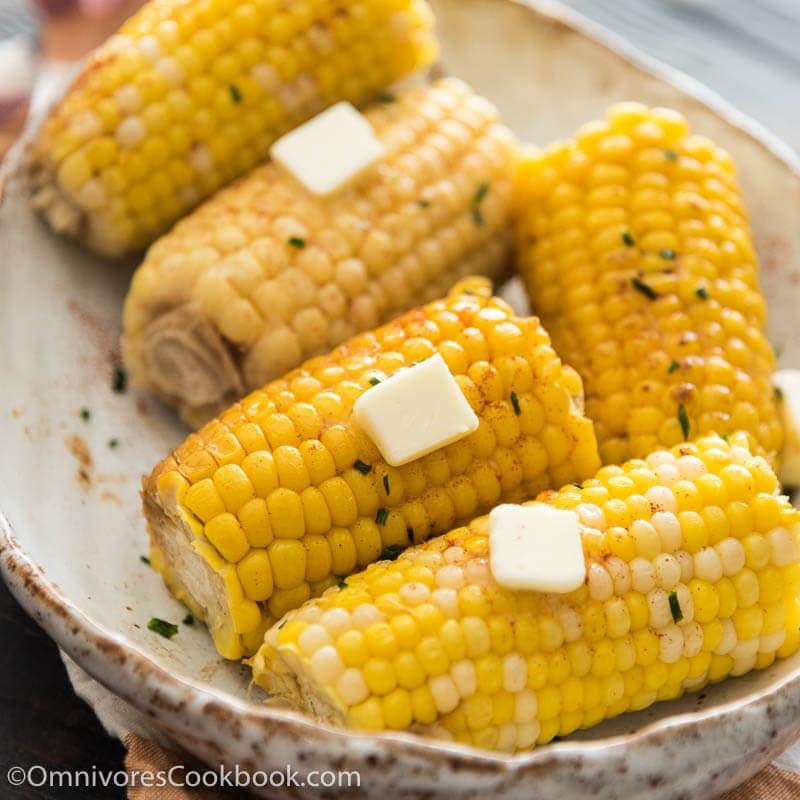 Cooking oats, beans, and other grains
It took me 10 minutes in total to cook quick-cooking rolled oats using the slow cooker function. The oats turned out very creamy, just the way I like them. I like the fact that I don't need to stir or monitor the pan while cooking. And all you need is a simple rinse for clean-up. This function is great for a busy person's breakfast. You can turn on the rice cooker and your coffee machine right after you wake up. The food will be ready, nice and hot, in just a few minutes.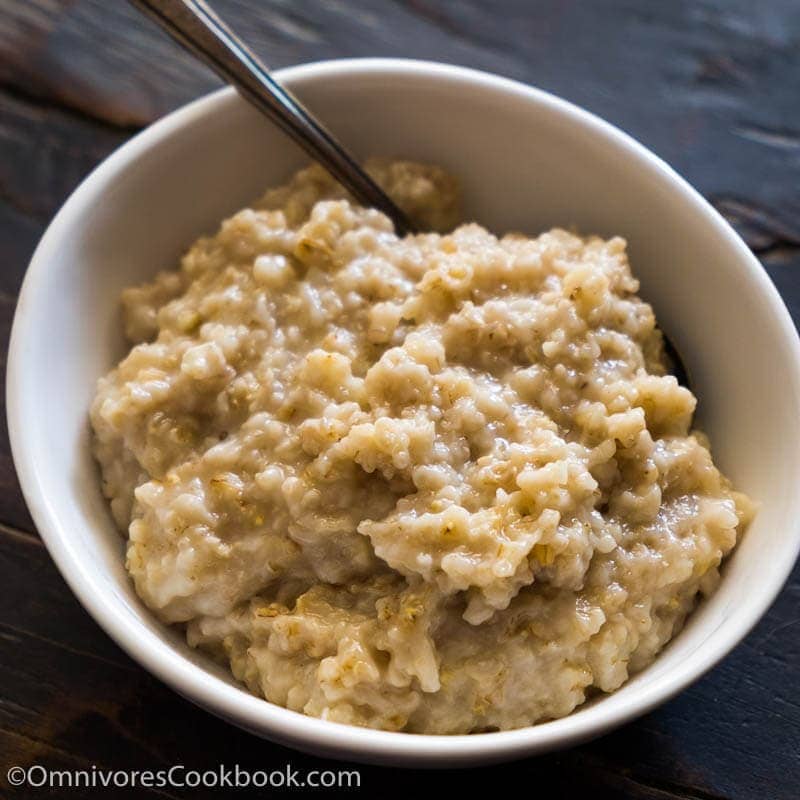 Timer Function
A function that many rice cooker owners overlook. The rice cooker has a function to set the time that you want the rice to finish cooking. Say you want to heat up leftovers after work and eat at 7. You can set the rice cooker before you leave for work. The rice will start cooking automatically and be ready at 7.
Summary
My overall impression of Tiger Rice Cooker JAX-T is that it is a solid rice cooker that does basic tasks very well, with a lot of cool functions that makes meal prep and cooking easier for busy people. Some functions might not be very intuitive, such as cooking breakfast oats or omelettes (I wish Tiger USA included them in the cookbook that comes with the rice cooker). But the cookbook and the operating instructions provide a great place to start. The JAX-T model is a great option if you're looking for a well built rice cooker that does more than just cook white rice.
Full discloser: I make every effort to test and review products fairly and transparently. The opinions expressed in this review are mine and this particular product review was not sponsored or paid for in any way by the manufacturer or an agent working on their behalf. However, the manufacturer did give us the product for testing and review purposes.