Perfect Kung Pao Chicken Recipe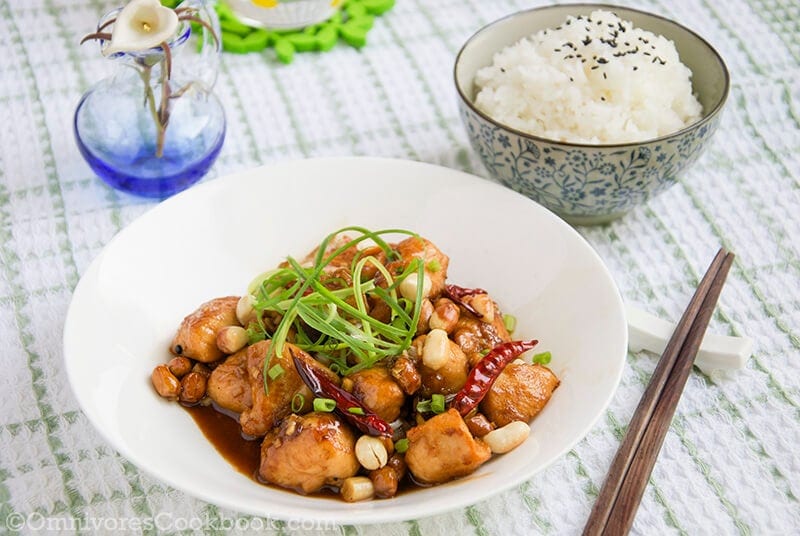 Speak of Chinese food, Kung Pao chicken is probably the first thing that comes to people's mind. As a Chinese myself, I feel obligation to cook this dish right.
In Beijing, so many restaurants serve Kung Pao chicken and you'll find every place has its own way to prepare the dish. The authentic way to prepare the dish, requires cutting the chicken into small squares, like size of a dice. The idea is, the chicken, peanuts and chopped green onion should have the same size after cooking. There is no sugar, no vinegar in the sauce. Sometimes cucumber squares are added, in order to bring out nicer color and texture of the whole dish.
However, the version of Kung Pao that I like tastes a bit sweet and sour beyond spicy. I also like to keep the chicken chunks bigger, in order create a meaty bite. I've been making a lot of experiments to create the sauce and I finally find the nice ratio to create a perfect Kung Pao Chicken sauce! The recipe below looks a bit long, but trust me, it is really easy to cook by mix the sauce beforehand. It only takes you 30 minutes to put a hot and rich main dish on the dinner table.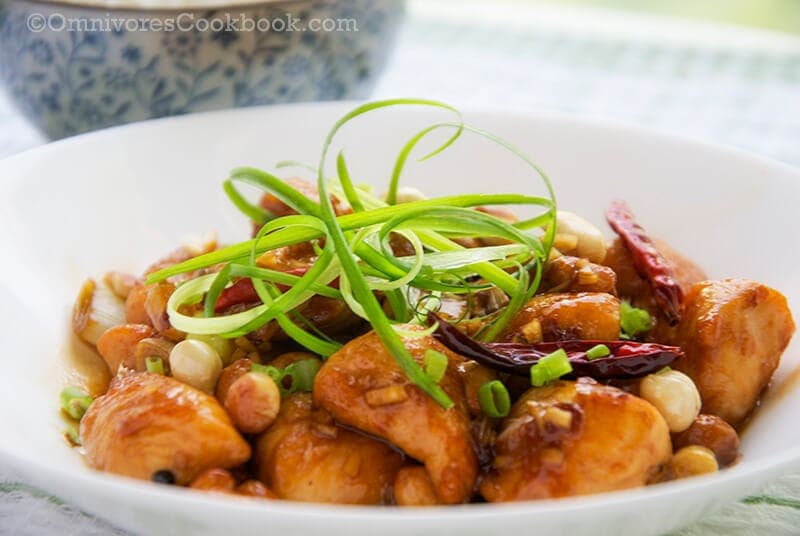 PS: In the picture, I used the cool method to make curved green onion from Steamy Kitchen. Those little things made a normal dish looks perfect!