Marinated Egg – Ramen Making Chapter 2
There're already so many thorough articles about how to make perfect boiled eggs. For me, I'm using my own method to cook my favorite egg with set white and runny yolk. They are easy to peel too. You could use these boiled eggs to make marinated eggs for topping of ramen. They are also very delicious to eat alone. Another fancy way to serve them is top caviar on the halved egg.
Step 1. Decide how long to boil according to egg's size.
The eggs I'm usually using are pretty small, almost the same size of tablespoon. The boiling time is 4 minutes. For bigger egg, boiling time should adjust to 5 minutes.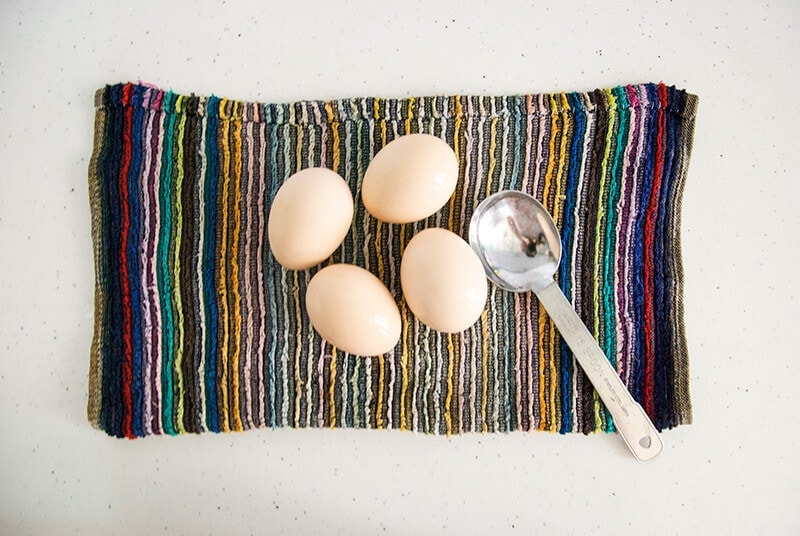 Step 2. Put eggs into a small pot, add water till slightly cover the eggs. Be careful about pot size, since bigger pot will increase boiling time, thus affect the result.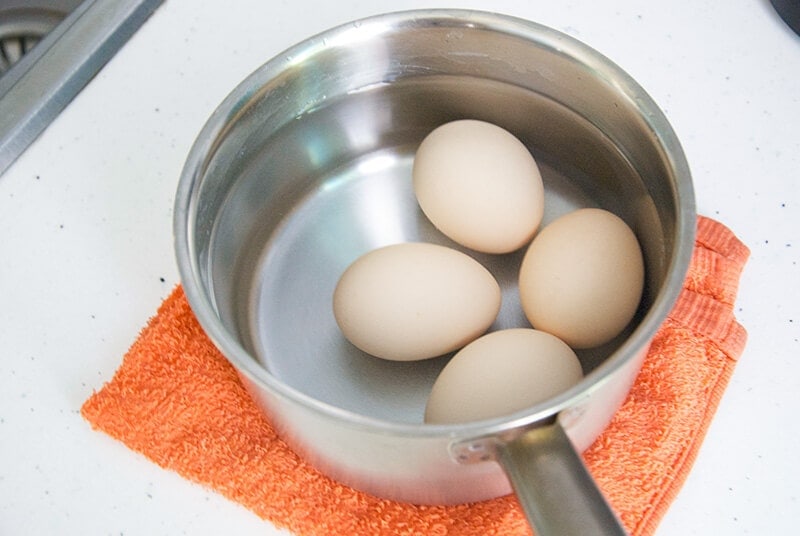 Step 3. Heat the pot on low heat till bring the water to boil, turn the heat to lowest immediately, set timer to boil 4 minutes.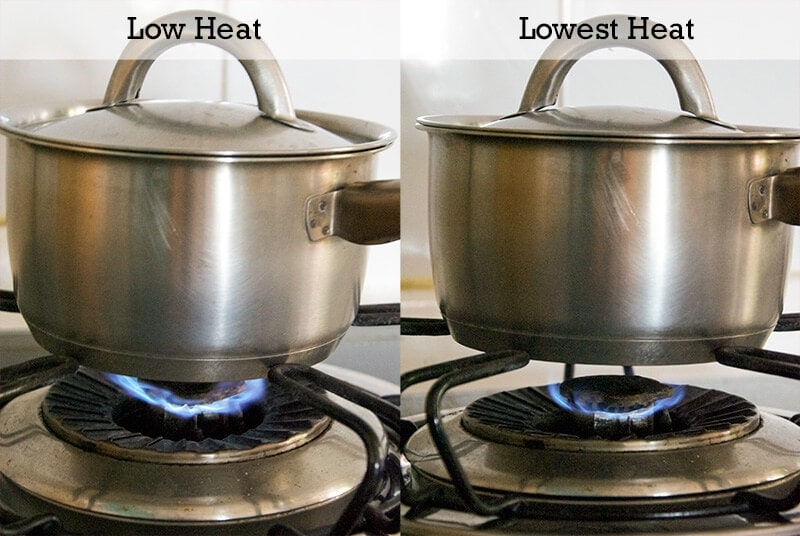 Step 4. When the eggs are cooked by set time, remove pot from heat immediately. Pour boiled water away and refill pot with tap water to chill eggs down for a few seconds. Repeat for 2 to 3 times, till eggs are warm, then peel immediately. The eggs will look like below, with firm white but runny yolk.
Final Step Use boiled eggs to make marinated eggs.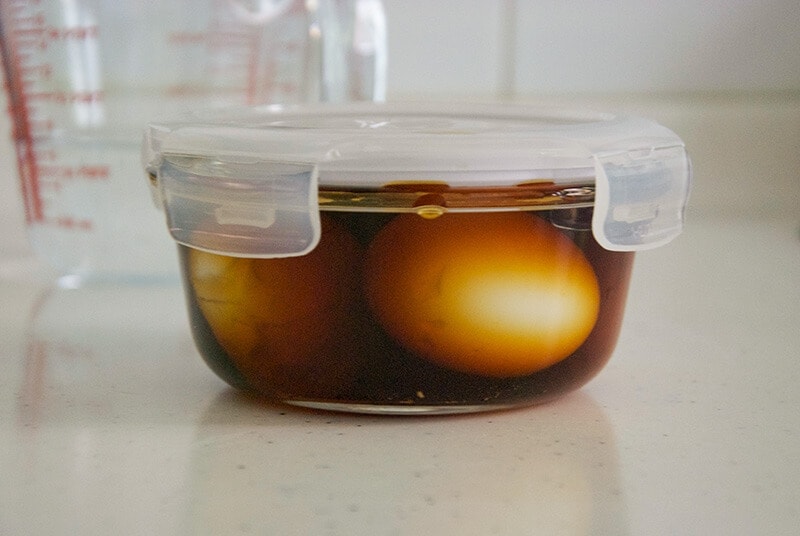 Other chapters of ramen raking series
Chapter 1 … Chashu (braise pork belly)
Chapter 3 … Pork Stork
Chapter 4 … Tonkotsu Ramen